1930 Ford Sprint Car Special news, pictures, specifications, and information

Tweet
Ever since the creation of the automobile the design and mechanical components have continued to evolve and improve. Fuel sources, engine sizes, suspension, weight distribution, aerodynamics, braking, and more have all been experimented with and undergone rigorous testing and development. It is only suitable that at the local racing circuit, eager individuals were continuing this development in efforts of securing themselves a podium finish. To compete in races during the early years of the automobile, all that was required was a vehicle that could compete. Those who had more money often had more resources at their disposal and could take their vehicle to the next level in terms of power and performance.

At the time, the Ford Flathead V8 was an excellent resource to utilize. Parts were in abundance, power was plentiful, and it was fairly reliable. To fuel the fire, Fred Frame appeared in a 1934 Ford ad declaring 'I picked a Ford V8 for 1933… it brought me home in front. It takes a lot of automobile to average 80.22 miles per hour for 200 miles over a course like that.' Alone, this may not have meant much, but coming from the winner of the 1932 Indianapolis 500, it was a solid endorsement.
By Daniel Vaughan | Sep 2007
Horch 853 And Scarab Win The 19Th Annual Amelia Island Concours D'Elegance
Nearly 29,000 Automotive Enthusiasts and More Than 325 Automobiles Attend The World's Most Innovative Concours Weekend Jacksonville, FL (March 11, 2014) – A 1937 Horch 853 and 1958 Scarab won the Best In Show honors on Sunday, March 9, at the 19th annual Amelia Island Concours d'Elegance, which attracted approximately 29,000 spectators throughout the weekend. The Horch 853, owned by Bob and Anne Brockinton Lee of Sparks, Nevada, took home one of the most sought-after trophies...[Read more...]
VOLKSWAGEN ENTERS RALLYCROSS WITH THE BEETLE AND ANDRETTI AUTOSPORT
The Volkswagen Andretti Rallycross team will run a 560-plus-horsepower, all-wheel-drive GRC Beetle in the Red Bull Global Rallycross series • Team will compete initially with European rallycross-prepared Polo • Drivers will be 2011 and 2012 GRC champion Tanner Foust and ex-F1 and NASCAR star Scott Speed • Definitive GRC Beetle will debut at the Summer X Games in Austin, TX Chicago, IL — Volkswagen of America, Inc. and Andretti Sports Marketing today announced the details of its 2014...[Read more...]
McLAREN P1™ JOINS THE EXCLUSIVE SUB-SEVEN MINUTE CLUB AT THE NÜRBURGRING
◾The McLaren P1™ achieves its one remaining performance target ◾An average speed in excess of 178 km/h (111 mph) necessary to achieve the required lap time around the 20.8km (13 mile) circuit ◾Short film celebrating the team's achievement at the Nürburgring is available to view and embed at: http://youtu.be/E9IWiTpWeiM The McLaren name was born on the racetrack and, 50 years on, is the most successful name in global motorsport. That desire and determination to push for every extra tenth of...[Read more...]
BMW TEAM RLL QUALIFIES ON TOP AT WET, SLIPPERY CIRCUIT OF THE AMERICAS
Woodcliff Lake, N.J. – Sept. 20, 2013 . . . Joey Hand, driving the No. 55 BMW Team RLL Z4 GTE, topped the GT class in today's qualifying session for Saturday's inaugural American Le Mans Series race at the Circuit of the Americas. The session was held during a slight break in the rain that had been falling the entire day. The BMW Team RLL Z4 GTEs were both shod with Michelin wet-weather racing tires. Hand's pole time (2:17.178 minutes) came on his second timed lap of the 3.4-mile, 20-tu...[Read more...]
Clean, Fast And Efficient - BMW Z4 GTE Wins ALMS Northeast Grand Prix And Michelin Green X Challenge Award
• Müller and Edwards First, Auberlen and Martin Fourth
Woodcliff Lake, N.J. – July 6, 2013 . . . Dirk Müller and John Edwards, driving the No. 56 BMW Z4 GTE, won today's American Le Mans Series Northeast Grand Prix from the pole position. The win increases Müller's lead in the GT driver point standings and moves BMW to within (unofficially) three points of the lead in the Manufacturer's Championship. Bill Auberlen and Maxime Martin, in the No. 55 Z4 GTE, finished fourth. The vic...[Read more...]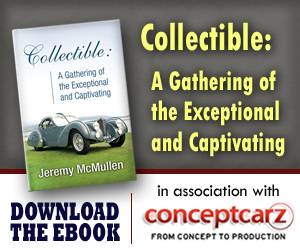 Ford
Monthly Sales Figures
Volume
June 2014
214,793
May 2014
244,501
April 2014
203,552
March 2014
235,198
February 2014
177,286
January 2014
148,671
December 2013
210,074
November 2013
183,722
October 2013
184,854
September 2013
178,693
August 2013
213,078
July 2013
186,796
(More Details)
© 1998-2014. All rights reserved. The material may not be published, broadcast, rewritten, or redistributed.