1930 Ford Sprint Car Special news, pictures, specifications, and information

Tweet
Ever since the creation of the automobile the design and mechanical components have continued to evolve and improve. Fuel sources, engine sizes, suspension, weight distribution, aerodynamics, braking, and more have all been experimented with and undergone rigorous testing and development. It is only suitable that at the local racing circuit, eager individuals were continuing this development in efforts of securing themselves a podium finish. To compete in races during the early years of the automobile, all that was required was a vehicle that could compete. Those who had more money often had more resources at their disposal and could take their vehicle to the next level in terms of power and performance.

At the time, the Ford Flathead V8 was an excellent resource to utilize. Parts were in abundance, power was plentiful, and it was fairly reliable. To fuel the fire, Fred Frame appeared in a 1934 Ford ad declaring 'I picked a Ford V8 for 1933… it brought me home in front. It takes a lot of automobile to average 80.22 miles per hour for 200 miles over a course like that.' Alone, this may not have meant much, but coming from the winner of the 1932 Indianapolis 500, it was a solid endorsement.
By Daniel Vaughan | Sep 2007
MARIO ANDRETTI TO BE HONORED BY RRDC AT LONG BEACH
• Firestone returns as presenting sponsor
HILLIARD, Ohio (March 7, 2014) - Mario Andretti, the world's most recognized race-car driver, will be honored by the Road Racing Drivers Club at the 'RRDC Evening with Mario Andretti presented by Firestone' in Long Beach, Calif., on Thursday, April 10, prior to the running of the Toyota Grand Prix of Long Beach. This is the RRDC's sixth consecutive annual banquet honoring auto racing's most influential leaders. Previous honorees were ...[Read more...]
PEGASUS MARKETING AND SARAH FISHER HARTMAN RACING JOIN FORCES FOR INDYCAR SEASON
• Announce 'True Heroes Initiative'
LAKE FOREST, IL, and INDIANAPOLIS, IN, Jan. 14, 2014... Building on a 30-year history of bringing first tier motorsport teams together with top-tier sponsors, Pegasus Marketing Group (www.PegasusMarketing.com ) and the ultra competitive Sarah Fisher Hartman Racing (SFHR) (www.sfhracing.com ) have joined forces for commercial representation of the team in the prestigious IndyCar Series and its most storied event, the Indianapolis 500. 'We ar...[Read more...]
BMW TEAM RLL QUALIFIES 5TH AND 9TH FOR 16TH ANNUAL PETIT LE MANS
Woodcliff Lake, N.J. – Oct. 18, 2013 . . . Dirk Müller qualified the No. 56 BMW Team RLL Z4 GTE fifth for tomorrow's 1000-mile Petit Le Mans, the final race of the season and the American Le Mans Series. His quick lap, 1:19.23 minutes, around the 2.54-mile Road Atlanta track came on his fifth circuit of the 15-minute qualifying session. Müller, who will be racing for the GT driver's title this weekend, will share the No. 56 machine with Bill Auberlen and John Edwards. The No. 55 Z4 GT...[Read more...]
INTERNATIONALLY ACCLAIMED RACING CHAMPION GIL DE FERRAN NAMED AS FORMULA E AMBASSADOR
FLORIDA (August 12, 2013) – Gil de Ferran, a two-time IndyCar National Champion and Indianapolis 500 race winner, has today joined the FIA Formula E Championship as an Official Ambassador. Debuting in September 2014, Formula E is the world's first fully-electric racing Championship competing in city-centre circuits worldwide. The 45-year-old Brazilian, who boasts more than two decades of top-level motorsport experience gained both on and off the track in Formula 1, IndyCar and the Am...[Read more...]
Mitsubishi Motors All-New Outlander Crossover the 'Official Safety Vehicle' of the 2013 Pikes Peak International Hill Climb (PPIHC)
CYPRESS, CA, June 17, 2013 -- Mitsubishi Motors North America, Inc. (MMNA) is proud to announce that its completely redesigned 2014 Mitsubishi Outlander crossover will be the 'Official Safety Vehicle' for this year's 91st running of the Pikes Peak International Hill Climb (PPIHC) to be held on June 30, 2013. With available technologically-advanced safety features including Lane Departure Warning (LDW), Adaptive Cruise Control (ACC) and Forward Collision Mitigation (FCM),the stylish se...[Read more...]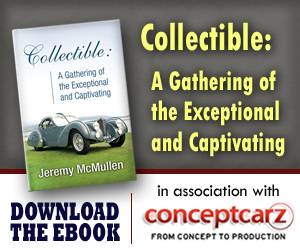 Ford
Monthly Sales Figures
Volume
March 2014
235,198
February 2014
177,286
January 2014
148,671
December 2013
210,074
November 2013
183,722
October 2013
184,854
September 2013
178,693
August 2013
213,078
July 2013
186,796
June 2013
228,174
May 2013
239,280
April 2013
204,969
(More Details)
© 1998-2014. All rights reserved. The material may not be published, broadcast, rewritten, or redistributed.