1930 Ford Sprint Car Special news, pictures, specifications, and information

Tweet
Ever since the creation of the automobile the design and mechanical components have continued to evolve and improve. Fuel sources, engine sizes, suspension, weight distribution, aerodynamics, braking, and more have all been experimented with and undergone rigorous testing and development. It is only suitable that at the local racing circuit, eager individuals were continuing this development in efforts of securing themselves a podium finish. To compete in races during the early years of the automobile, all that was required was a vehicle that could compete. Those who had more money often had more resources at their disposal and could take their vehicle to the next level in terms of power and performance.

At the time, the Ford Flathead V8 was an excellent resource to utilize. Parts were in abundance, power was plentiful, and it was fairly reliable. To fuel the fire, Fred Frame appeared in a 1934 Ford ad declaring 'I picked a Ford V8 for 1933… it brought me home in front. It takes a lot of automobile to average 80.22 miles per hour for 200 miles over a course like that.' Alone, this may not have meant much, but coming from the winner of the 1932 Indianapolis 500, it was a solid endorsement.
By Daniel Vaughan | Sep 2007
Techno Classica 2014: more than 30 racing cars to celebrate 120 years of Mercedes-Benz motor racing history
•Cars that were the heroes of magical moments put their stamp on this high-powered, most comprehensive show presentation •With more than 30 vehicles, Mercedes-Benz Classic presents motor racing history in all its unique breadth and depth •120 years of Mercedes-Benz motor sport in the focus of the leading international classic motor show 120 years of Mercedes-Benz motor racing history have produced a timeline of extraordinary victories which since 1894 also stand for outstanding innovations ...[Read more...]
OFFENHAUSER HEROES AND MERCHANTS OF SPEED SEMINARS OFFER FANS A BACKSTAGE PASS TO AMERICAN MOTORSPORT
A pair ofthe Amelia Island Concours d'Elegance's popular seminars will offer 'backstage passes' to the history and the business of American motorsport. On Friday March 7, 2014 the celebration of Offenhauser-powered vehicles will begin in the Talbot Ballroom of the Ritz-Carlton, Amelia Island at 3:00 PM with the Great Offy Drivers and David Hobbs Seminar. Amelia's seminars are famous for their star power. On Friday Indy 500 winners Johnny Rutherford, Parnelli Jones and Al and Bo...[Read more...]
Maserati Celebrates 100th Anniversary as Featured Marque of the Rolex Monterey Motorsports Reunion
August 14-17 at Mazda Raceway MONTEREY, Calif., December 10, 2013 — The Rolex Monterey Motorsports Reunion will celebrate the rich 100-year history of Maserati, one of Italy's iconic luxury sports car brands that throughout the century has been deeply rooted in racing. The celebration will be held August 14-17, 2014 at Mazda Raceway Laguna Seca. The Monterey Classic Car Week and Rolex Monterey Motorsports Reunion is a haven for international classic car enthusiasts. Centered a...[Read more...]
BMW TEAM RLL FINISHES THIRD AND FOURTH AT CIRCUIT OF THE AMERICAS
Woodcliff Lake, N.J. – Sept. 21, 2013 . . . BMW Team RLL finished third and fourth in today's inaugural American Le Mans Series race at the Circuit of the Americas. Both BMW Z4 GTE machines ran strongly for the majority of the race, only to fall victim to the top speed advantage of the Corvettes and Vipers in the closing stage of the 2.75-hour event. John Edwards and Dirk Müller claimed third in the No. 56 Z4 GTE for Müller's second consecutive podium appearance. The result, combined w...[Read more...]
POCONO INDYCAR 400 RACE REPORT
Dixon Does It! Scott Dixon Scores Honda's 200th IndyCar Victory, Leads 1-2-3 Honda Sweep at Pocono Raceway Target Chip Ganassi Racing's Scott Dixon led a Honda-powered sweep Sunday at Pocono Raceway, taking his first victory of 2013 – and Honda's milestone 200th Indy car win – as he led teammates Charlie Kimball and Dario Franchitti to the checkers in Sunday's Pocono INDYCAR 400. Honda's first Indy car win, posted by Andre Ribeiro and Tasman Motorsports in 1995, also came on an oval: th...[Read more...]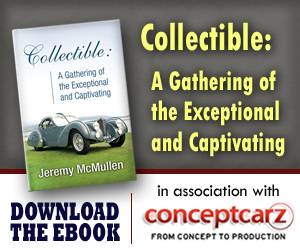 Ford
Monthly Sales Figures
Volume
September 2014
172,918
August 2014
214,028
July 2014
204,373
June 2014
214,793
May 2014
244,501
April 2014
203,552
March 2014
235,198
February 2014
177,286
January 2014
148,671
December 2013
210,074
November 2013
183,722
October 2013
184,854
(More Details)
© 1998-2014. All rights reserved. The material may not be published, broadcast, rewritten, or redistributed.