Image credits: © Ford.
2007 Ford Mondeo news, pictures, specifications, and information

Tweet
The all-new Ford Mondeo makes its world debut at the 2006 Paris Motor Show between September 30 and October 15. Ford of Europe's stylish new flagship model is being previewed in its wagon bodystyle in near production specification, wîth launch scheduled across Europe from the second quarter of 2007.

'The new Mondeo is critical to the Ford of Europe business,' said John Fleming, President and CEO of Ford of Europe. 'The Ford Mondeo has always been a major player in the European CD §egmènt, and wîth over four million owners lòòking for us to deliver something special, we have every intention of meeting their significant expectations wîth this all-new model.'

New Mondeo will follow and build on the success of the new Ford S-MAX and Ford Galaxy models, both of which have been launched to media and customer acclaim during 2006.

To meet customer needs and wants, the 2007 Mondeo will deliver more comfort, more space, and more premium quality features, while remaining affordable.

Benefiting from Ford's 'Shared Technologies' initiative, new Mondeo shares much of its architecture and technology wîth S-MAX and Galaxy, as well as a production line.

New Mondeo completes a € 715 million investment that has modernised Ford's Genk plant in Belgium and transformed it into a world-class, flexible manufacturing facility. From early 2007, new Mondeo bodystyles will join S-MAX and new Galaxy on the same assembly lines using common architectures and technologies.

This gives the company tremendous flexibility and manufacturing efficiency to respond to market demands and fluctuations.

Genk also plays an increasingly important role in the global Ford business. Ford of Europe continues to strengthen its role as the developer of high quality vehicles like the new Mondeo which are targeted not just at Europe, but also at the Asia Pacific and African markets.

New Mondeo has also been developed in line wîth Ford's Product Sustainability Index.

PSI provides a basis for permanent evaluation and improved sustainability performance for new generations of vehicles across environmental, social and economic areas. This holistic approach to product development is an first, wîth the new S-MAX and Galaxy being the pioneer vehicles created wîth PSI.

New Mondeo Design – Energy in Motion
The new Mondeo is striking and unmistakably a member of the Ford family. It takes the company's 'kinetic design' form language to a new level.

A comprehensive range of core bodystyles will be launched concurrently in the new range, but the Ford of Europe design team has chosen the new wagon as its Paris hero.

'The wagon bodystyle is very important in the CD §egmènt so it is appropriate that we show this derivative in Paris first,' said Martin Smith, Ford of Europe's Design Director.

'The new Mondeo's wagon bodystyle really emphasizes the sporty, dynamic and premium appearance of the new range,' added Smith. 'Above all, we've managed to achieve this kinetic look without compromising luggage capacity. I believe new Mondeo will challenge everyone's perceptions of a big Ford car, and prove that we can once again deliver style wîth substance in a desirable form.'

The new Mondeo clearly demonstrates how Ford of Europe's 'kinetic design' language is shaping the company's new models. This form language will be progressively applied to future Ford vehicles in an appropriate way, depending on individual vehicle or market §egmènt tastes.

The new Mondeo range will incorporate all of the key 'kinetic design' elements:

Dynamic lines and a three-plane plan front-end view
Full surfaces
Strong shoulders
Bold wheel lips
A rising belt line
A distinctive kick-up of the window graphic at the C-pillar
'With the purest expression of 'kinetic design' revealed in the Ford iosis Concept at Frankfurt 2005, we then introduced the first elements into volume production on the new S-MAX and Galaxy,' Smith added. 'Now, the new Mondeo takes the next major step along our journey towards a more expressive and emotional Ford range.'

Immediately evident in the new model's appearance is the distinctive front end, wîth its chamfered corners and the deep offset between the top of the bonnet and the front wings. Seen from above, the three-plane plan view of the frontal area is immediately obvious, and a key visual link between the new Mondeo and the 2005 iosis Concept vehicle, emphasizing their proportional relationship.

The new family face of Ford is further represented at the front end by a premium-feel, large upper grille opening, and an inverted trapezoidal lower grille. Large and distinctive headlamps and lower foglamps are a key design element, and draw the eye around the chamfered corners, neatly disguising the volume required to meet the latest pedestrian protection requirements.

A muscular shoulder line runs through the side of the car to a high point at the rear. This produces a dynamic window graphic when the so-called 'daylight opening' (DLO) is viewed in profile, and an upward kick at the rear of the DLO further emphasizes the feeling of motion. Distinctive rear lamps also feature carefully designed graphics that enhance the overall feeling of premium quality.

A strong undercut line runs from the bold front wing wheel lips through the side of the car. Únder this, full surfacing extends down to strong rocker panels to ensure the vehicle maintains a dynamic road presence.

The undercut and full surfaces are key graphic elements of 'kinetic design' and are already becoming familiar as new S-MAX and Galaxy become more visible on European roads.

'Kinetic design' themes are carried through to the all-new interior, which features high quality surfaces, materials and finishes.

Here, dynamic lines and full surfaces are again evident, and the low profile instrument panel provides very generous cabin space for front seat occupants. The flow-through centre console allows the gear shifter to be located high and within easy ergonomic reach of the driver.

The design team has also paid great attention to interior detailing, and examples of this include new generation infotainment systems, plus the next generation of Ford's Human Machine Interface (HMI). This easy to use system features the same §teering-wheel toggle switches seen on new Galaxy and S-MAX, but introduces the availability of a large central LCD screen wîth full colour graphics situated between the main analogue instruments in front of the driver.

Rear seat headroom and legroom have also come in for scrutiny by the Mondeo development team, and these have been maximized for occupant comfort and safety.

'New Mondeo will deliver premium levels of comfort in a class-leading package,' says Steve Adams, Ford's Vehicle Line Director for Large Cars. 'You can also expect innovative and top-of-the-range new technology features, particularly those aimed at assisting and pampering the driver.'

New Technology Combined wîth Driving Quality


The 2007 Mondeo range will feature many of the new technologies seen on Ford S-MAX and Galaxy, and also introduce some new features unique to the new model.

The Ford team is also determined to ensure that new Mondeo will maintain its position as the best CD car for driving quality, wîth superior driving dynamics, and targeting best-in-class §teering, ride and handling.

A wide range of dependable Ford powertrains will be offered, from the powerful and well-proven Ford Duratorq 2.0-litre TDCi diesel and a high-performance 2.5-litre turbocharged Duratec petrol engine derived from that fitted to the new S-MAX, to efficient 1.6-litre Duratec petrol and 1.8-litre Duratorq TDCi diesel engines wîth outstanding fuel economy.

Full series information, technical specifications and data for the new Mondeo range will be revealed early in 2007.

'The new Mondeo Wagon we are previewing at Paris is aimed at preparing our customers for the most exciting and high quality Ford CD car we have ever delivered,' concluded Joe Bakaj, Ford of Europe's Vice President of Product Development. 'The finer technical details will be kept secret for a few more months, but we believe that the Paris showcar's dynamic and kinetic exterior design and stylish, spacious new interior will give a clear indication of how different the new Mondeo range will be. We can't wait to launch it!'
Source - Ford
For more information and related vehicles, click
here
120 years of motor sport at Mercedes-Benz take centre stage at the Goodwood Festival of Speed 2014
'Addicted to Winning': at this year's Goodwood Festival of Speed, Mercedes-Benz looks back on some fascinating racing victories of the last 120 years •The unique motor sport heritage of the Mercedes-Benz brand is being celebrated with an exclusive installation by sculptor Gerry Judah •Mercedes-Benz and Gran Turismo®6 jointly celebrate '120 years of motor sport' Stuttgart. – The thrilling victories of the Mercedes-Benz Silver Arrows mark the peaks of the history of motor sport for...[Read more...]
DODGE BRAND OFFERS 'DOUBLE-UP' PROGRAM ON 2014 DODGE CHARGER AND CHALLENGER
◾Get a 2014 Charger or Challenger now; trade to a 2015 Charger or Challenger and keep the same payment ◾Innovative, industry-exclusive lease program offered through end of August 2014 ◾No additional down payment required on eligible 2015 models ◾Flexibility to choose a Charger or Challenger now and switch to the other model later ◾Augmented reality App coming in May; experience 2015 Charger and Challenger on tablets and mobile devices April 14, 2014 , Auburn Hills, Mich. - New 201...[Read more...]
NEW 2014 DODGE CHALLENGER R/T SHAKER ON ITS WAY TO DEALERSHIPS – DEALERS ORDER 2,000 CARS IN JUST FOUR DAYS
◾Dodge received 2,000 dealer orders – its entire 2014 model year production run – for the Dodge Challenger R/T Shaker in just four days ◾With its functional 'Shaker' hood and unmistakable Dodge muscle-car cues, the new 2014 Challenger R/T Shaker marks the return of one of the brand's most coveted performance options ◾Dodge Challenger R/T Shaker features the legendary 5.7-liter HEMI® V-8 engine with unique hood and intake design combined with a functional exposed-element cold-air intake system...[Read more...]
BMW ANNOUNCES PRICING FOR ALL-NEW X5 SPORTS ACTIVITY VEHICLE
Woodcliff Lake, NJ – June 24th, 2013 … It isn't often that an automobile manufacturer gets to launch an entirely new vehicle segment, but that's exactly what BMW did in 1999 when it introduced the world's first Sports Activity Vehicle – the BMW X5. Two generations and some 1.3 million vehicles later, the BMW X5 is set to enter its third generation. As its predecessors have done before, the all-new 3rd generation X5 will again set new standards for luxury, versatility and – because it is a BMW f...[Read more...]
Land Rover Celebrates 65 Years Of Technology And Innovation
SIXTY-FIVE YEARS OF LAND ROVER From our earliest days, the desire to create a vehicle that will tackle any terrain has made Land Rover famous around the world. Over the past 65 years, the Land Rover family has grown into the highly respected range of vehicles that are sold in record numbers today. As Land Rover continues to go from strength to strength, we thought it was time to look back at the milestones in our history that have got us here. The last 65 years have been an adventure. ...[Read more...]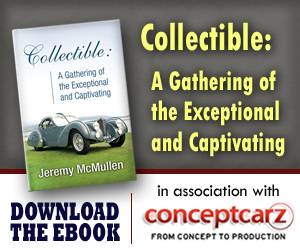 Ford
Monthly Sales Figures
Volume
December 2014
209,679
November 2014
178,221
October 2014
179,014
September 2014
172,261
August 2014
214,028
July 2014
204,373
June 2014
214,793
May 2014
244,501
April 2014
203,552
March 2014
235,198
February 2014
177,286
January 2014
148,671
(More Details)
© 1998-2014. All rights reserved. The material may not be published, broadcast, rewritten, or redistributed.