1926 Bentley 6.5 Litre news, pictures, specifications, and information

Tweet
Drophead Coupe
Coachwork: Mulliner
Chassis Num: TB2542
Engine Num: FW2605

This powerful Bentley 6.5 litre was delivered new to Lady Cholomondley in England in 1926 and thence to a succession of owners until it was found abandoned in Rhodesia in 1960. It was restored in 1972 and then had several additional owners until it was obtained by its present owner. A total restoration was undertaken from 2004 until 2006.

This early 6.5-liter 'sport model' Bentley was the factory's choice for their team's racing cars due to its size and weight advantages. It is the last 'sports model' chassis surviving with its original coachwork intact. It has its original engine, and was the 42nd car to be delivered to a retail customer. The car was delivered on September 18, 1926, after H.J. Mulliner completed the one-of-a-kind 'Simplex Coupe' body. The coachwork is a four-window convertible with a rumble seat. The windows lower into the coachwork so as to provide full protection from the elements with the top up. When the top is down, it has the desirable 'fold flat' appearance. The mechanicals are as originally provided by the factory, including the 6.5-liter, six-cylinder, single overhead cam, four-valve, dual-ignition engine. The four-speed transmission is driven through a single-plate clutch. The car was found abandoned on a farm near Rusape, Rhodesia, in 1964, and was completely restored in the UK in 2005-2006.

It is believed that this car is the sole remaining 11-foot 'Big Six' chassis carrying its original coachwork. It also has its original engine, number FW2605. According to records, this is the 42nd 'Big Six' delivered to a retail customer, Mrs. Cholmeley of Lushill, Highworth, Wiltshire, England. Mrs. Cholmeley took possession of the car on September 18th of 1926 from Gaffikin Wilkinson & Co, Ltd. of London after it was given a body by H.J. Mulliner.

The one-off coachwork is known as a 'Simplex Coupe' drophead with dickey seat. Factory records label it as a '3/4 folding head coupe.' The body is aluminum paneling over seasoned ash framing with steel fenders.

The car was driven approximately 80,000 miles by various English owners before it was sold to South Africa in 1937. It passed through several South African owners before coming into the care of DBC member Tony Whale-Smith and Mike Simpkins of Rhodesia. It is believed that while in their care, the car was campaigned in hill climbs and other driving events. It was later abandoned in a farm field near Rusape, Rhodesia.

K. Anthony White of South Africa purchased the car in February of 1964, sight-unseen. By 1976, a full restoration had been completed, brining it back to its former glory. Since that time, the car has accumulated about 5,000 miles.

The engine retains its original and correct Smiths Bentley five-jet carburetor and its 'C' type gearbox. The headlamps are not original, but are period correct Stephen Grebel units with a Grebel spotlight.

This car has won awards at the BDC Concours at Rousham House (UK) and Amelia Island Concours. In 2008, this 6.5-Liter Bentley was offered for sale at the Gooding & Company auction held in Pebble Beach, CA. The car was estimated to sell for $1,200,000 - $1,500,000. As the gavel fell for the third and final time, the car had failed to find a bidder willing to satisfy its reserve. The lot was left unsold.
This 3 Litre Bentley is thought to be one of only two unrestored and completely original tourers from the heady days of the W.O. Bentley era. The first owner of this 3 Litre was a young eningeer named Clive Gallop. Gallop is an important figure in Bentley history: in 1919 he designed the camshaft on Bentley's first 3 Litre engine; he was amongst the first to start that new engine in Bentley's Mews garage off Baker Street in London, and he was the first person to drive a Bentley on the road - even before W.O. Bentley himself. In 1926 Gallop drove a similar 3 Litre at LeMans with debonair playboy owner Scrap Thistlethwayte as his co-driver. Unfortunately, the pair retired after 102 laps when a rocker arm failed.
The Bentley 6.5 Litre was a continuation of the Litre series Walter Owen Bentley had created. The four-cylinder 4.5-liter unit used in the 4½ Litre was used for the 6½ Litre Bentley but the 6½ Litre Bentley had two extra cylinders. The Bentley stright-6 had a cast-iron block and head with an overhead camshaft having four-valves per cylinder. There were two spark-plugs per cylinder. The 100 mm bore and 140 mm stroke resulted in a displacement size of 6597. Horsepower was in the neighborhood of 180 - 200.

The design was based on the Bentley 3Litre but inspired by the Rolls-Royce Phantom I. There were a variety of chassis sizes available that ranged from 132 inches to 152.5 inches.

In 1928 Bentley introduced the Speed Six which would, in time, become the most successful Bentley racer. Woolf Barnato, Tim Birkin, and Glen Kidston drove the Speed Six to victories at the 1929 and 1930 24 Hours of Le Mans.

In total there were 363 examples of the Bentley 6½ L and 182 examples of the Speed Six.
By Daniel Vaughan | Dec 2006
The Bentley Company was created by Walter Owen and Henry Bentley in 1919. Within a few years they had their first 24 Hours of LeMans victory. The company prospered for a number of years before going into receivership in 1931. The company had created a total of 3033 cars and had won victories at LeMans five times.

The litre series engines began in 1919 with the four-cylinder 3-litre unit. For its day, it was very technically advanced, thanks, in part, to the technical abilities of WO Bentley. The engine had dry sump lubrication and an overhead camshaft which operated four valves per cylinder. The use of aluminum pistons was also ahead of its time. In an effort to reduce gasket leaks the entire cylinder block was cast as one piece. The displacement size was increased during the early 1920s culminating to the 6-litre Bentleys. This new model, announced in 1925, had a displacement size of nearly 6.6 liters from the new six-cylinder engine. It drew inspiration from the 3-litre units that had brought many victories to the company. During 1925 and 1926 the Six-Litre Bentley's had mild success on the racing circuit as these seasons were plagued with bad luck for Bentley. In response, Bentley began work on a performance version.

The new special model was ready by 1928 and dubbed the Bentley 6 1/2 Litre Speed Model, also known as the Speed Six. The true potential of the Speed Six was experienced during the 1929 and 1930 LeMans race where the Bentley Speed Six models dominated the race. The drivers and co-drivers who piloted the machines to victory were Woolf Barnato, Tim Birkin, and Glen Kidston.

Success at LeMans was due to many factors including expericne, knowledge, and a durable 200 horsepower engine. The company looked poised to be a strong competitor at LeMans in 1931 but financial difficulties kept them from competition.

The Bentley Company was later bought by Rolls Royce and the proud and historic racing program was discarded.
By Daniel Vaughan | Oct 2006
BENTLEY MARKS 95th ANNIVERSARY WITH LAUNCH OF UK-ONLY LIMITED EDITION MULSANNE
◾15 unique 'Mulsanne 95' models celebrate company's 95th anniversary ◾British-inspired materials and design showcase the very best of Bentley's craftsmanship ◾Elegant blend of contemporary and heritage bespoke features ◾Exclusively reserved for customers in the UK (Crewe, 15 May 2014). Bentley is marking its 95th anniversary in the UK by unveiling the 'Mulsanne 95', a striking special edition of the company's luxurious flagship model. Only 15 examples will be hand crafted by Bentle...[Read more...]
BENTLEY REVEALS ITS RANGE OF PERFORMANCE AT 2014 NEW YORK INTERNATIONAL AUTO SHOW
• Styling and performance enhancements for Continental GT Speed, the fastest production Bentley ever • Flying Spur luxury sedan adds V8 power • Strong sales and record financial performance maintain brand's momentum (New York, 14th April 2014) At the New York International Auto Show, Bentley presents the upgraded performance of the Continental GT Speed and introduces the acclaimed V8 engine to the Flying Spur luxury sedan. Driven by the depth of the Bentley product range, Q1 2014 sal...[Read more...]
BENTLEY CHARGES FORWARD WITH HYBRID CONCEPT
• Bentley to introduce plug-in hybrid technology to the luxury market • Additional performance and efficiency without compromise to luxury • Bentley Hybrid Concept showcases the technology in flagship Mulsanne • First application of hybrid power available in 2017 in the Bentley SUV (Crewe, England. 9th April 2014) Bentley is envisioning a powerful and even more efficient future with the Bentley Hybrid Concept – a technology showcase that previews Bentley's first plug-in hybrid model...[Read more...]
Techno Classica 2014: more than 30 racing cars to celebrate 120 years of Mercedes-Benz motor racing history
•Cars that were the heroes of magical moments put their stamp on this high-powered, most comprehensive show presentation •With more than 30 vehicles, Mercedes-Benz Classic presents motor racing history in all its unique breadth and depth •120 years of Mercedes-Benz motor sport in the focus of the leading international classic motor show 120 years of Mercedes-Benz motor racing history have produced a timeline of extraordinary victories which since 1894 also stand for outstanding innovations ...[Read more...]
The Champion in Touring Car Racing : The BMW M3
In August 1985, a rumour surfaced in motor magazine Auto-Deutschland which emanated from a new sports car. An A Group Car from BMW that was a thoroughbred racing car according to the rules but was also to be produced in a version licensed to drive on open roads for everyday use. Speculation about this dream car that could take to normal roads and was intended for the 'Most dynamic among BMW 3 Series drivers' was right on target. But the pundits missed the mark about the motor-sport car by a mile...[Read more...]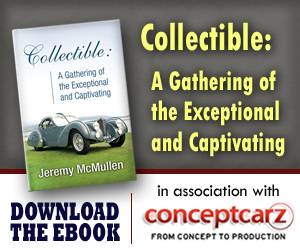 Bentley
Monthly Sales Figures
Volume
December 2014
412
November 2014
323
October 2014
282
September 2014
236
August 2014
241
July 2014
201
June 2014
216
May 2014
233
April 2014
209
March 2014
280
January 2014
192
(More Details)
© 1998-2014. All rights reserved. The material may not be published, broadcast, rewritten, or redistributed.