1939 Alvis Speed 25 news, pictures, specifications, and information

Tweet
1939 Alvis Speed 25 Tourer by Cross & Ellis
This beautifully restored example of a fine British touring car is the 37th of the 38 built. It has a number of special features including a Luvax one-shot chassis oiling system, adjustable shocks, chassis mounted scissor jacks, wind tone horns and dual side mounted spares. It has been shown at Amelia Island and Pebble Beach as well as events in England.

The Alvis Company was a successful British automobile manufacturer that built a reputation for reliable and competitive cars. Their cars set many racing records and had many racing successes. They developed an innovative front-wheel drive car with a De Dion front suspension in the pre-World War II and they built the first British automobile with fully independent suspension and the first fully-synchronized four speed gearbox offered on a British production car.

The Speed 25 was introduced in mid-1963 and it was powered by the Speed 20's 2.8-liter engine that was enlarged to 3.6-liters. The Speed 25 was a sporty automobile that could achieve speeds in excess of 100 mph. In total, there were 391 examples constructed with 207 surviving in modern times. 38 were given coachwork by Cross & Ellis and 34 of those are believed to exist.

This Speed 25 Tourer is the next-to-last of the 38 examples and was sent to Canada on August 4th of 1938. It has a Luvax one-shot chassis oiling system, Luvax A.L.C. adjustable shock absorbers, wind tone horns, cigar lighter, chassis-mounted scissor jacks, a special-order fold-flat windscreen, dual side-mounted spares and quick release radiator cap, and a two-inch longer steering column.

The car's previous owner had it shipped to England for the anniversary meeting of the Alvis Club. It is an AACA Junior winner at Hershey in 1992, was shown at Amelia Island in 2001 and at Pebble Beach the following year. It was given a restoration in the 1990s which still shows well in modern times.

The car is powered by a 3571cc overhead valve six-cylinder engine capable of producing over 100 horsepower. There is a four-speed manual transmission, independent front suspension, and four-wheel mechanical drum brakes. The engine is believed to be the original one it was given when it left the factory.

In 2009, this Cross & Ellis Tourer was offered for sale at the Automobiles of Amelia Island auction presented by RM Auctions. The car was estimated to sell for $125,000 - $175,000. Bidding began at $40,000 and rose by increments of $10,000 until it reached $70,000. From there, bids rose by $5,000, all the way up to $110k. The bids got smaller, rising by $2,500, but there was still a plethora of bids left to come. In total, there were 29 bids before the hammer final came down for the third and final time, signaling that the lot had been sold. The high bid, including buyer's premium, was $173,250.
During the close of the 1930's, Alvis introduced new models to their line-up that shared many similarities and carried over many of the design and mechanical features that had made the Speed 20 model so successful. The first of these new models sat atop a slightly lengthened chassis with the old 2.8 liter engine replaced by a 3.6 liter six-cylinder unit. Next was the 4.3 Litre which actually had a 4.4 liter engine. Both of these versions were popular with coachbuilders often being delivered as only a rolling chassis. The most popular of these new models was the Speed 25 which had the same chassis as the Speed 20 but powered by a 3.5-liter engine.

The three new models were produced from 1936 until the onset of World War II with only minor modifications occurring over that period. All three had ladder frames with hydraulic shock absorbers with the rear being independent. The drum brakes were adequate while the four-speed manual gearbox with synchromesh was considered technically advanced. In 1937 a brake servo was adapted to help the driver keep the vehicle under control at speeds.

Most of the Speed 25 vehicles were delivered to the customers as a complete car. A few received custom coach bodies and are very rare in modern times. During the production lifespan of the Alvis Speed 25 nearly 400 examples were produced. There were around 60 examples of the 3.5-Liter version produced while the large 4.3-Liter version had nearly 200 examples produced.
By Daniel Vaughan | Apr 2008
ENGINE STOP-START TECHNOLOGY NOW STANDARD WITH V-6 IN AWARD-WINNING JEEP CHEROKEE AND I-4 IN ALL-NEW 2015 CHRYSLER 200
◾Estimated fuel-economy improvement up to 3% ◾Estimated C02 emissions-reduction up to 3% ◾Enhanced high-speed/high-durability starter and advanced control strategies contribute to seamless, automatic activation ◾Intuitively adapts to driving styles for optimal responsiveness, driving enjoyment ◾Availability third quarter for Jeep Cherokee, fourth quarter for Chrysler 200 June 24, 2014 , Auburn Hills, Mich. - Chrysler Group is offering fuel-saving Engine Stop-Start (ESS) technology ...[Read more...]
PORSCHE CELEBRATES INAUGURATION OF ITS EXPANDED LEIPZIG PLANT
Atlanta/Leipzig. The drastically expanded Porsche plant in Leipzig officially opened today. Taking roughly two years from start to finish, the facilities now include a body shop and an ultra-modern paint shop in addition to the final assembly to accommodate the production of the new Porsche Macan with a capacity of 50,000 plus annually. The plant, which was designed to meet stringent environmental criteria, has been assembling the Cayenne and Panamera models of Porsche for the past 10 yea...[Read more...]
NEW CHRYSLER 300S DELIVERS AN ADDED DOSE OF 'IMPORTED FROM DETROIT' STYLE WITH EXCLUSIVE BEATS BY DR. DRE SOUND
• New 2014 Chrysler 300S combines an even more 'blacked out' look and new Ambassador Blue sport interior, with benchmark levels of quality, technology and craftsmanship that could only be born in the Motor City
• Award-winning Pentastar V-6 features a best-in-class 31 miles per gallon (mpg) highway label, with 300 horsepower, state-of-the-art ZF eight-speed automatic transmission with paddle-shifters, sport mode and sport-tuned exhaust
• As the driver's 300, Chrysler 300S wit...[Read more...]
Chrysler Brand Partners With United Way For Southeastern Michigan And Scholastic To Donate 148,500 New Children'S Books
◾Chrysler brand combines forces with United Way for Southeastern Michigan and Scholastic to put 148,500 brand-new books in the hands of metro Detroit Youth ◾From mid-July through September, Scholastic books will be distributed at sites throughout the metro Detroit area July 2, 2013 , Auburn Hills, Mich. - Starting mid-July through September, Chrysler brand will partner with United Way for Southeastern Michigan (UWSEM) and Michigan No Kid Hungry to distribute 148,500 Scholastic childre...[Read more...]
World-First Driveline, Breakthrough Transmission, Four New Engines Mark Milestone Model-Year For Chrysler Group
◾World's first front-wheel-drive-based 4x4 system with rear-axle disconnect ◾World's first nine-speed automatic transmission – one of three new gearboxes ◾New 6.4-liter HEMI® V-8, mightiest gasoline engine in heavy-duty pickup segment ◾New 3.0-liter EcoDiesel V-6 – lone diesel engine in light-duty pickup segment ◾New 3.2-liter Pentastar V-6, derived from award-winning 3.6-liter Pentastar ◾New 3.0-liter EcoDiesel I-4 commercial truck engine June 28, 2013 , Chelsea, Mich. - Chrysler...[Read more...]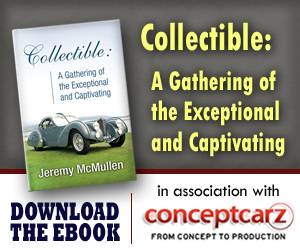 © 1998-2014. All rights reserved. The material may not be published, broadcast, rewritten, or redistributed.