1939 Alvis Speed 25 news, pictures, specifications, and information

Tweet
1939 Alvis Speed 25 Tourer by Cross & Ellis
This beautifully restored example of a fine British touring car is the 37th of the 38 built. It has a number of special features including a Luvax one-shot chassis oiling system, adjustable shocks, chassis mounted scissor jacks, wind tone horns and dual side mounted spares. It has been shown at Amelia Island and Pebble Beach as well as events in England.

The Alvis Company was a successful British automobile manufacturer that built a reputation for reliable and competitive cars. Their cars set many racing records and had many racing successes. They developed an innovative front-wheel drive car with a De Dion front suspension in the pre-World War II and they built the first British automobile with fully independent suspension and the first fully-synchronized four speed gearbox offered on a British production car.

The Speed 25 was introduced in mid-1963 and it was powered by the Speed 20's 2.8-liter engine that was enlarged to 3.6-liters. The Speed 25 was a sporty automobile that could achieve speeds in excess of 100 mph. In total, there were 391 examples constructed with 207 surviving in modern times. 38 were given coachwork by Cross & Ellis and 34 of those are believed to exist.

This Speed 25 Tourer is the next-to-last of the 38 examples and was sent to Canada on August 4th of 1938. It has a Luvax one-shot chassis oiling system, Luvax A.L.C. adjustable shock absorbers, wind tone horns, cigar lighter, chassis-mounted scissor jacks, a special-order fold-flat windscreen, dual side-mounted spares and quick release radiator cap, and a two-inch longer steering column.

The car's previous owner had it shipped to England for the anniversary meeting of the Alvis Club. It is an AACA Junior winner at Hershey in 1992, was shown at Amelia Island in 2001 and at Pebble Beach the following year. It was given a restoration in the 1990s which still shows well in modern times.

The car is powered by a 3571cc overhead valve six-cylinder engine capable of producing over 100 horsepower. There is a four-speed manual transmission, independent front suspension, and four-wheel mechanical drum brakes. The engine is believed to be the original one it was given when it left the factory.

In 2009, this Cross & Ellis Tourer was offered for sale at the Automobiles of Amelia Island auction presented by RM Auctions. The car was estimated to sell for $125,000 - $175,000. Bidding began at $40,000 and rose by increments of $10,000 until it reached $70,000. From there, bids rose by $5,000, all the way up to $110k. The bids got smaller, rising by $2,500, but there was still a plethora of bids left to come. In total, there were 29 bids before the hammer final came down for the third and final time, signaling that the lot had been sold. The high bid, including buyer's premium, was $173,250.
During the close of the 1930's, Alvis introduced new models to their line-up that shared many similarities and carried over many of the design and mechanical features that had made the Speed 20 model so successful. The first of these new models sat atop a slightly lengthened chassis with the old 2.8 liter engine replaced by a 3.6 liter six-cylinder unit. Next was the 4.3 Litre which actually had a 4.4 liter engine. Both of these versions were popular with coachbuilders often being delivered as only a rolling chassis. The most popular of these new models was the Speed 25 which had the same chassis as the Speed 20 but powered by a 3.5-liter engine.

The three new models were produced from 1936 until the onset of World War II with only minor modifications occurring over that period. All three had ladder frames with hydraulic shock absorbers with the rear being independent. The drum brakes were adequate while the four-speed manual gearbox with synchromesh was considered technically advanced. In 1937 a brake servo was adapted to help the driver keep the vehicle under control at speeds.

Most of the Speed 25 vehicles were delivered to the customers as a complete car. A few received custom coach bodies and are very rare in modern times. During the production lifespan of the Alvis Speed 25 nearly 400 examples were produced. There were around 60 examples of the 3.5-Liter version produced while the large 4.3-Liter version had nearly 200 examples produced.
By Daniel Vaughan | Apr 2008
RAM TRUCK INCREASES ECODIESEL MIX TO 20 PERCENT OF RAM 1500 PICKUP PRODUCTION
◾Ram 1500 with EcoDiesel powertrain, America's most fuel-efficient pickup truck, now 1/5th of total Ram 1500 production ◾Overwhelming response attributed to best-in-class 28 MPG with 9,200 lbs. of towing capacity and strong consumer demand for exclusive light-duty diesel ◾Ram 1500 EcoDiesel contributes to unprecedented conquest sales and increased average transaction price for Ram 1500 ◾First-in-segment fuel economy technologies: TorqueFlite eight-speed automatic transmission, thermal managem...[Read more...]
CHRYSLER GROUP'S TRENTON ENGINE AWARDED BRONZE DESIGNATION
◾Ranking rewards improvements in safety, quality and productivity ◾WCM implementation saves Company more than $1 billion since June 2009 April 21, 2014 , Auburn Hills, Mich. - Chrysler Group LLC's Trenton Engine Complex (Mich.) has been awarded bronze status for its results in implementing World Class Manufacturing (WCM). Trenton becomes the fifth North American facility to achieve the first WCM award milestone. The plant received the bronze designation just over four years after ...[Read more...]
POPULAR JEEP® ALTITUDE MODELS RETURN FOR 2014
◾2014 Jeep Cherokee, Grand Cherokee and Wrangler debut special-edition Altitude models ◾New Jeep Altitude models feature unique 'blacked out' exteriors with distinct, aggressive flair ◾Available for first time on Cherokee, and returning for Grand Cherokee and Wrangler, the new models join the 2014 Jeep Compass and Patriot Altitude models that are in dealerships now ◾New special-edition Altitude models to arrive in Jeep showrooms this spring January 22, 2014 , Houston - New special-e...[Read more...]
CONSUMERS DIGEST NAMES SEVEN CHRYSLER GROUP VEHICLES 'BEST BUYS' FOR 2014
◾Chrysler 300 and Town & Country earn 'Best Buy' awards ◾Dodge Durango and Grand Caravan honored ◾Jeep® Grand Cherokee named a 'Best Buy' ◾Ram 1500 honored in Full-Size Pickup segment ◾Fiat 500 awarded a 'Best Buy' in Subcompact segment November 1, 2013 , Auburn Hills, Mich. - Seven Chrysler Group vehicles, representing each vehicle brand, have earned a spot on Consumers Digest's list of 2014 Best Buys. Vehicles chosen as 'Best Buys' deliver the most value for the money in thei...[Read more...]
Jeep® Brand Receives Three Significant Awards From New England Motor Press Association
- Jeep Grand Cherokee 'Official Winter Vehicle of New England' for third consecutive year - 2011 Grand Cherokee captures Wheels TV 'Previously Owned Vehicle of the Year' award - Mike Manley, Jeep Brand President and CEO, receives 2013 NEMPA Executive of the Year Award - 2013 Ram 1500 4x4 named 'Best All-Weather Pickup Truck' May 10, 2013 , Cambridge, Mass. - The Jeep® brand captured three significant awards here last evening at the New England Motor Press Association's (NEMPA) annua...[Read more...]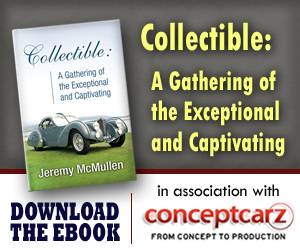 © 1998-2014. All rights reserved. The material may not be published, broadcast, rewritten, or redistributed.