1974 Porsche Carrera RSR 3.0 news, pictures, specifications, and information

Tweet
The 1973-1974 Carrera RSR solidified the earlier successes of 911s in European rallies and major road races. The unprecedented success of the Porsche 971 during 1969-1972 limited the 911's racing sponsorship primarily in privateer hands. However, with the decline in interest in prototype racing and the 1974 demise of the CanAm series, suddenly production based cars such as the RSR were elevated to headline status and the factory went out of its way to assist customers. In 1973 Porsche quickly switched focus to the 3-liter European GT Championship (FIA Group 4). Porsche created the road legal Carrera RS by modifying the std 911 with a beefed up, lightweight engine, 917 brakes, adjustable shocks, wide body work and wheels, plus the signature whale tail spoiler. The RSR, strictly a race-car, had still a more powerful engine, coil over shocks, and even wider bodywork and wheels. 109 RSRs were built in 1974.

Success was immediate. The RSR dominated the world GT scene from 1973 to 1975. Penske/Donahue selected the 1973 RS for the first IROC series in 1973. RSRs placed 5th thru 10th overall and first in GT class at LeMans in 1976.

This is chassis number 9114609078 and was first sold to Eberhard Sindel, Ulm Germany in June of 1974. It was raced during the 1974 and 1975 season. The Carrera RSR left the limelight in 1976 when the FIA again changed the rules that brought forth the maxi-horsepower turbocharger 934s and 935s. None the less, the Carrera RSR solidified the Porsche 911 based race cars as a perennial contender in automotive racing worldwide.

Successful RSR competitors include: Atkin, Busby, Donahue, Dyer, Elford, Follmer, Gregg, Haywood, Holbert, Minter, Kemer, Earle, Robinson, Joest, Loos, Faure, Fitzpatrick, Hagestad.

A partial list of RSR victories includes:

1973: Targa Florio 1st overll (Porsche's 11th TF victory!) LeMans 4th overall.

1974: FIA GT cup, with victories at Monza, Spa , Imola, Nurburgring, Watkins Glen, Aintree, Brands Hatch, Paul Richard U.S. IMSA Championship 1st overall in 83% of Camel GT races

1975: European GT Championship
IMSA Championship. 24 hour Daytona 1st overall.

Successful RSR competitors includ: Atkin, Busby, Donahue, Dyer, Elford, Follmer, Gregg, Haywood, Holbert, Minter, Kremer, Earle, Robinson, Joest, Loos, Faure, Fitzpatrick, Hagestad.

The Carrera RSR left the limelight in 1976 when the FIA again changed the rules that brought forth the maxi-horsepower turbocharger 934s and 935s. None the less, the Carrera RSR solidified the Porsche 911 based race car as a perennial contender in automotive racing worldwide.

HISTORY of CARRERA RSR chassis no. 9114609078

First sold to Eberhard Sindel, Ulm Germany Une 1974

1974: Entered by Rallye Gemeinschaft Ulm. Valvoline sponsored
Driven by Sindel

07/4 Hockenheim: Jim Clark Rennen DRM: 4th
25/4 Monza 1000km 19th)A/7th GT
04/5 Neubiberg: DNF
12/5 Sembach: DNF
19/5 Nurburgring 750km WCM 24thOA/10th GT
26/5 Bavaria-Rennen Salzburg 1st
09/6 Wunstorf: 2nd in class
17/6 Nurburgring 300km EC-GT 2nd
14/7 Hockenheim EC-GT 11th
21/7 Diepholz: 16th
04/8 Nurburgring GP Europa 13th EC-GT 11th
18/8 Kassel-Calden 3rd
25/8 Hockenheim: Preis der Nationen 10th
08/9 Nurburgring Supersprint 2nd
6/10 Zolder: 2nd in class

1975:
23/3 Zolder: 1st
31/3 Nurburgring 300km 9th
27/4 Nurburgring Efeirennen DRM 8th
04/5 Sembach: 1st
18/5 Salzburgring: DNS (engine)
25/5 Zellweg EC-GT 7th
01/6 Nurburgring 1000km WCM 16th OA/6th GT
22/6 Avus: 5th GT
29/6 Zolder:3rd
20/7 Hockenheim: EC-GT: 7th OA/1st GT
17/8 Kassel-Calden: DNF
24/8 Mainz-Finthen: 1st
28/9 Hockenheim DRM: 9th
19/10 Zolder: 6th OA/3rd GT
9/11 Hockenheim: 7th

1976: Sold to Jurgen Opperman
04/4 Nurburgring 300km 4th
09/5 Kassel-Calden: 3rd
23/5 Zandervoort Jr Trophy 1st
27/6 Zolder: 1st
01/8 NurburgringGP von Deutschland 6th

1977-1985:
raced in Germany, France, and England for six owners in various body and engine
configurations. Essentially retired in 1986 after 12 years of racing.

Chassis no. 9114609078 is a prime example of the Porsche 911 based race car-run hard, long and often. It
was advertised for sale in 1999 in France, sold to England were John Starkey and Jim Oppenheimer commenced restoration. The current owner completed restoration to original specifications in 2002.
This Porsche Carrera RSR competed at the 24 Hours of LeMans in 1974, European GT Championship Series, and German GT Championship. It was the European Hillclimb Champion, Macau Grand Prix winner, Northwest Hillclimb Champion, and is currently raced in P.C.A. events.

This 1974 Porsche Carrera RSR has been restored to as manufactured and raced in 1974. In March of 1974, SN 9114609073 was delivered to Echkard Schimpf, the grandson of the founder of Jagermeister. Its first competition was a hill climb in Luxembourg on March 31st of 1974. Ecki placed 1st. After several more races, the car raced LeMans 24-Hours (Jun 15-16 of 1974). It was driven by Heyer/Kremer/Keller. The car has an extensive European racing history, running several races at Nurburgring and Hockenheim (101 separate races) including a drive by Derek Bell. In 1980, it was sold to Hong Kong and raced in the Grand Prix of Macau twice - winning one and finishing 2nd in the other.

The current owner purchased the car from Hong Kong in 1984, bringing it to California and restoring it in 1990.
Porsche used the iconic Carrera name in honor of the company's triumph at the Carrera Panamericana. In use as late as 1967 in the racing 906, the Carrera nomenclature was retired shortly thereafter and remained dormant until late 1972, when Porsche was granted homologation status for a race-prepared version of the sport-tuned 911S.

In 1973, the new Porsche Carrera RS received a weight reduction from the standard 911S by the removal of sound deadeners and insulation, as well as the use of lightweight interior paneling, and fiberglass construction for the bumpers, front and rear spoilers, and the new ducktail wing (or burzel). Homologation requirements stated that 500 examples were needed to be built to qualify for racing. The RS proved to be so popular, that far more than the required 500 were built.

The RS was split into four different subdivisions with the most powerful example being the RS mit Rennausstattung, or RSR. They were developed by Norbert Singer, the 33-year old engineer who had been instrumental in the success of the 917 longtail coupes. With the new Type 911/72 2.8-liter motor, the 1973 RSR examples were entered by Porsche's official Martini & Rossi-sponsored team, winning first overall at the Targa Florio. The RSR was also made available to a handful of factory-supported teams like Penske Racing and Brumos, for whom Peter Gregg and Hurley Haywood took the checkered flag at the 1973 Daytona 24 Hours and the 12 Hours of Sebring. Gregg eventually won both the 1973 Trans-Am and IMSA championships in an RSR.

For the 1974 season, the Carrera RSR continued as a privateer race car only, fitted with a new 3.0-liter engine, the Type 911/75. The engine was bored from the recently enlarged 2.7-liter RS motor. Power was increased to 330 hp with the replacement of a throttle butterfly with slide valve throttle openings. 55 examples were built as dedicated lightweight racing cars intended strictly for competition. 54 examples were built as street-able cars, trimmed with basic road amenities.

The RSR Carrera was particularly effective in American IMSA GT racing. They claimed outright victories during the 1974 season as the Road Atlanta Six-Hours, the Mid-Ohio Five-Hours, the Daytona 250 Mile Paul Revere, and the Charlotte 300 Miles.

This particular example was delivered new to New York in October of 1974 and is likely one of the last produced. The new owner, Roberto Quintanilla, immediately campaigned the RSR at the 1974 1,000Kms of Mexico City, where he shared driving duties with Daniel Muniz and Juan Carlos Bolanos. The car finished in a disappointing 22nd place. In June of 1975 at Mid-Ohio, Quintanilla and Roberto Gonzales took 3rd overall. A month later at Mid-America, Quintanilla drove the RSR to a 4th overall finish during the second race.

In March of 1976, the Porsche took 3rd place at Sebring, again with Quintanilla and Gonzales as co-drivers. At the end of the season, the car was sold to a team consisting of John O'Steen and John Paul, and the two campaigned the car during 1977 with modest success, highlighted by 6th place finishes at Mid-America in May and Mid-Ohio in June. At the end of the season, the car was acquired by Bonky Fernandez for the 1978 season. Under the banner of Mr. Fernandez' Boricua Racing, the RSR, finished 4th overall and 2nd in class at the 1978 Daytona 24 Hours. At the event, the Porsche bested several of Porsche's 935 Turbos. 4th overall and 1st-in-class finishes followed at both Sebring and Talladega, and the car netted another 2nd-in-class at Mid-Ohio in August.

During the 1979 season, the car finished 5th overall and 1st in class at Sebring, 3rd in class at Laguna Seca, and 4th overall and 1st in class at the Mid-Ohio 500 in July.

For the 1980 season, the RSR was finding it hard to be competitive, though Fernandez and Juan Ferrer still managed to finish 5th in the GTO class at the season concluding Daytona finale. After the 1980 season, the car was shelved for most of the 1981 season before being sold from Fernandez's team and raced in the 1981 season finale at Daytona by M.L. Speers and Terry Wolters, who ran the car once more at the 1982 Daytona season opener. By April of 1982, the car had been acquired by W/S/ Enterprises, with Ken Madren and Denny Wilson piloting it through the majority of the season. Highlights of the season included a 4th-in-class finish at Charlotte in May and another 4th-in-class at Mid-Ohio in September.

For the 1983 season, Pegasus Racing acquired 9114609113, and drivers Paul Gilgan, Al Leon, and Wayne Pickering were instrumental in 5th-in-class finishes at Daytona and Sebring, as well as a 4th-in-class at Mosport in August.

For the 1984 season, the car was driven under the banner of Team Dallas. It was raced at Daytona and finished 6th in the GTO class. Over the next three years, it was raced less frequently, though it still enjoyed a few remarkable finishes including a 3rd-in-class finishes at the 12-Hours of Sebring in 1985 and 1986, the latter of which included a 14th overall finish.

Thomas Linton of Santa Monica, California purchased the car in 1986. In 1988, it was raced at Willow Springs and Riverside. In 1990, the car was delivered to Porsche specialist Jim Torres of Burbank, California for a complete restoration. After it was shown at Laguna Seca in October 1990, it was used sparingly, participating in just a handful of events over the next twelve years. In 2001, it was acquired by Stanton Beck of Seattle, Washington, who ran the car in the Pacific Northwest Vintage and Historic races in 2001 and 2002.

The car was recently acquired by the current caretaker.

It has a spectacular racing history which includes eight appearances at Daytona and nine at Sebring.
By Daniel Vaughan | Nov 2014
1974 Porsche RSR 3.0
Hector Rebaque, well-known for his very successfully modified Porsche racers, acquired the original chassis for this example from internationally-known racer Al Holbert. After substantial modification it was first raced in Mexico City, by Rojas, Rebaque and Van Beuren. Following, it had a long history as a competitor in the 24 hours of Daytona, at Sebring, at Road America and Puerto Rico.
The 'Carrera' moniker commemorated Porsche's racing successes in the Pan American road races during the 1950s. The 911 Carrera RS was introduced in 1973, and had many refinements such as enlarged engine displacing 2687cc, improved brakes, suspension and body contours. These were extraordinary vehicles that could be driven on road or track. The primary purpose of these cars were to homologate the racing versions, dubbed the Carrera RSR. The RSR had a 2808cc engine and brakes from the 917. Their inaugural racing debut was at the Daytona 24-Hours, where they emerged victorious - a victory on its first attempt.

40 Carrera 3.0 RSR cars were built by the factory in 1974 and only 11 the following year. Improvements and modifications were made to the cars during their production lifespan, including a full racing type 911/75 engine, 917 clutch linings, fiberglass rear fenders, center lock hubs with racing pattern magnesium wheels, slide throttle fuel injection, and centrifugal air extractors for the brakes. The result was less weight and more power. Porsche dominated the FIA GT Cup and IMSA for the next two years.

On March 1st of 1974, Peter Gregg, owner of Brumos Porsche Audi in Jacksonville, Floria, took possession of this 911 Carrera 3.0 RSR. It would become one of the most successful of all the RSR Carreras. Gregg was a very capable driver; he won at Daytona in 1973 with a 2.8 RSR Brumos, and several other significant victories.

Before the start of the 1974 season, several modifications were made by Gregg's crew chief Jack Atkinson. A 'cow catcher' spoiler was fitted to the front, a belly pan installed underneath, and an oil tank was placed in the front compartment for better weight distribution and easier refilling. To improve cooling to the front brakes, hot air extractors were installed. The gearbox was inverted to make ratio changes easier.

The 12-Hour of Sebring and the 24-Hour of Daytona events were cancelled in 1974, as the first fuel crisis was plaguing the nation. The car was brought to Road Atlanta where Gregg took pole position. He would led the race but later forced to retire when a missed shift bent some valves. The cars first overall victory was earned on May 19th at Ontario. Several other significant victories and finishes were achieved during the year, earning Gregg the Camel GT Championship title. Jack Atkinson was named Mechanic of the Year. Also for 1974, Gregg and this car won the Trans Am Championship.

The following year, Gregg and co-driver Hurley Haywood won the Daytona 24-Hours. The season would end with another IMSA Championship for Gregg and manufacture's title for Porsche. The Trans Am Championship was won, for the second year in a row, by Gregg.

At the end of the season, Gregg purchased a BMW CSL and sold this car to Diego Febles. Febles continued the cars racing career, winning at the Puerto Rico Three-Hours, with Gregg serving as co-driver. The car was entered in the 1976 Sebring 12-Hours, and finished fifth overall. It ran at LeMans but retired early due to gearbox failure. Similar misfortune would continue into the following season. Febles best result with the car a third overall and first in the GTO class at the 1978 Daytona. That year, he also achieved third in class at Sebring.

For the 1979 season, the car was given a welded tubular roll-cage frame into the original body. The car would compete for several more years. In 1983 at the Daytona 24-Hours, the car placed fifth overall and second in class. At this point in history, the car was nearly a decade old but still had durability and speed to run with the top contenders.

Costa Rican Edgar Ramirez became the cars third owner in 1986. Ramirez drove the car to the Central American Championship, after which, he retired it from racing. The car, along with all of its trophies, was made into a static display. In 2004, the current owner acquired the car.

While in the care of the new owner, the car was treated to a two-and-a-half year restoration. It has its original RSR bodywork and many of the chassis components are original.

In 2007 it was brought to the Gooding & Company auction held in Pebble Beach, CA where it was estimated to sell for $900,000-$1,100,000. Bidding fell short of those estimates, but not by too much. With the high bid of $891,000 including buyer's premium, the lot was sold.
By Daniel Vaughan | May 2008
| | | |
| --- | --- | --- |
| | | Coupe |
A partial list of Porsche race victories include:
1973: Targa Florio 1st place overall, LeMans 4th overall

1974: FIA GT Cup, with victories at Monza, Apa, imola, Nurburgring, Watkins Glen, Amtree, Brands Hatch, Paul Richard, US IMSA Championship, 1st overall in 83% of Camel GT races.

1975: European GT Championship, IMSA Championship, 24 Hours Daytona 1st overall.

The RSR is noted for its roll cage, large brakes, wheels and tires, large body flares with air-cooling vents in the rear flares. The engine is a 3.6-liter horizontal flat 6 that produces 330 horsepower and is capable of a top speed of 170 mph. Porsche produced 20 RSR cars and this is a tribute to those cars.
OAK TREE GRAND PRIX AT VIR. PORSCHE MOTORSPORTS PRE-EVENT NOTES
While the Porsche 919 Hybrid competes for overall victories at Le Mans and in the FIA World Endurance Championship, the likelihood of a GT Le Mans (GTLM) class entry of winning against the Prototype (P) class in the TUDOR United SportsCar Championship is slim. However, for the first time this year, and in recent memory, the Porsche 911 RSR will have a chance at the overall race win when the Oak Tree Grand Prix at VIR takes place on Sunday, August 24. The two-hour and 45-minute event marks the fi...[Read more...]
PORSCHE MOTORSPORTS PRE-EVENT NOTES. 24 HOURS OF LE MANS
The #20 Porsche 919 Hybrid with drivers (left to right) Mark Webber, Timo Bernhard, and Brendon Hartley, at Le Mans tech inspection earlier today in the town of Le Mans. Dateline. Le Mans, France Circuit. Circuit de la Sarthe Track Length/Turns. 8.469-miles (13.629km)/38-turn Combination Natural Terrain Road Course and Temporary Street Circuit Round. FIA World Endurance Championship. Round 3 of 8 Next Round. FIA WEC. Six Hours of the Circuit of the Americas, Circuit of the Ame...[Read more...]
PATRÓN ENDURANCE CUP HEADS SOUTH TO SEBRING RACEWAY: TOGETHER AFTER 17 YEARS DAYTONA, SEBRING ON SAME SCHEDULE
Fast Facts TUDOR United SportsCar Championship Next Race: Mobil 1 Twelve Hours of Sebring Fueled by Fresh From Florida The Place: Sebring International Raceway The Date: Saturday, March 15 The Time: 10:15 a.m. (ET) TV: FOX Sports 1, 10 a.m. – 1 p.m. (ET); 1 p.m. – 10:30 p.m., IMSA.com Radio: MRN Race Length: 12 Hours Continental Tire SportsCar Challenge Next Race: Sebring 200 The Place: Sebring International Raceway The Date: Friday, March 14 The Time: 1...[Read more...]
HURLEY HAYWOOD HONORED WITH RRDC'S 2014 PHIL HILL AWARD
DAYTONA BEACH, Fla. (Jan. 24, 2014) - Hurley Haywood, winner of more endurance classics than any other driver in racing history, was honored by the Road Racing Drivers Club with the 2014 Phil Hill Award. RRDC president Bobby Rahal presented Haywood with the award at a dinner prior to the running of the Rolex 24 At Daytona, the season opener of the 2014 TUDOR United SportsCar Championship. The Phil Hill Award has been presented annually since 1993 to the person who the RRDC feels has re...[Read more...]
RRDC VOTES IN 37 NEW MEMBERS FOR 2013
HILLIARD, Ohio (Nov. 7, 2013) - Thirty-seven race-car drivers and motorsports professionals have been voted into the Road Racing Drivers Club in 2013. The group includes 13 Regular Members from the open-wheel and sports-car racing ranks, 20 Associate Members and four Honorary Members. The current roster of RRDC members now numbers 440. Voting was held among all current RRDC members. 'This year's crop of new Regular Members truly represents the spirit of the RRDC, as each driver has de...[Read more...]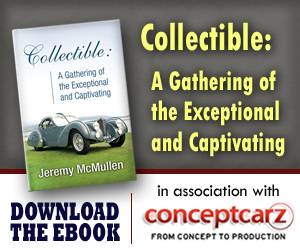 Porsche
Monthly Sales Figures
Volume
November 2014
4,699
October 2014
3,667
September 2014
3,607
August 2014
4,540
July 2014
4,300
June 2014
4,102
May 2014
4,609
April 2014
4,072
March 2014
3,808
February 2014
3,232
January 2014
3,096
December 2013
3,246
(More Details)
© 1998-2014. All rights reserved. The material may not be published, broadcast, rewritten, or redistributed.