1922 Cadillac Type 61 news, pictures, specifications, and information

Tweet
1922 Cadillac Type 61 Limousine by Holbrook
In the early 1920s, Cadillac offered a very wide range of models from two-passenger roadsters to large, impressive limousines such as the one shown. This handsome motor car in Brewster Green was constructed by New York coachbuilder Holbrook and is powered by Cadillac's well-proved V8 engine with 314 cubic-inch displacement.
The Type 61 Suburban Seven-Passenger Sedan is powered by a 314.5 cubic-inch L-head V-8 engine offering 31.24 SAE horsepower. There is a three-speed selective sliding gearbox and two-wheel internal and external mechanical brakes. It has spent 60 years of its life in storage and has had just three owners from new. Around the 2000s, it was given a cosmetic restoration, along with an all-original interior fitted with blue velvet upholstery. It has its original engine, driveline and pressurized fuel system, powered by a built-in air compressor. The car includes brass door handles, roll-up curtains, a roll-out windshield, fold-up rear seats and hickory-spoke wheels.

In 2009, this Touring car was offered for sale at the Vintage Motor Cars of Hershey presented by RM Auctions where it was expected to sell for $25,000 - $30,000 and offered without reserve. As bidding came to a close, the lot had been sold for the sum of $22,000, including buyer's premium.
By Daniel Vaughan | Oct 2009
Cadillac was an innovative company, having established a reputation for the precision manufacture of high-quality motor cars and the introduction of the innovative electric starting and lighting systems in 1912. They pushed the technology further with the first mass-produced V8 engine in 1915. The engine was designed by D. McCall White, a Scottish-born engineer, featuring a new L-head engine using two cast-iron blocks with integral heads, mounted on a common crankcase of aluminum and copper alloy. The cylinder banks were placed directly opposite to each other and it employed Cadillac founder Henry Leland's preferred fork-and-blade connecting rods.

The Type 51 of 1915 introduced Cadillac's first left-hand drive car. Its chassis design was similar to the prior four-cylinder models, with a platform-type, leaf-sprung rear suspension.

From 1915 to 1918, Cadillac improved upon its V8 engine with a new manifold design and lighter pistons. The chassis also received updates, as it was strengthened and lengthened making it more comfortable and accommodating for its occupants.

The 1922 Cadillac models were dubbed the Type 61 and were available in 12 body styles on a single 132-inch wheelbase. There were few changes from the Type 59 and 60 models of 1920 and 1921, such as a higher radiator and raised hood shoulders on the Type 61. It even had aluminum, lightweight hood and a lowered center of gravity while keeping the same ground clearance as before by using smaller diameter wheels.

Cadillac introduced the Type 61 in September of 1921 and it would remain in production through the 1923 model year, with production totals of about 41,000 units.
By Daniel Vaughan | Oct 2009
For more information and related vehicles, click
here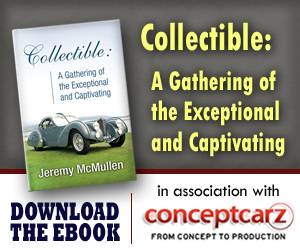 Similarly Priced Vehicles from 1922
Holmes Series 4 ($2,950-$4,150)
Mercer Series 5 ($3,950-$5,250)
Packard Twin Six Model 335 ($3,850-$5,400)
Paige 6-66 ($2,755-$4,030)
Roamer Roadster ($3,850-$3,850)
Wills Sainte Claire A68 ($2,875-$4,775)

Average Auction Sale: $42,367
Cadillac
Monthly Sales Figures
Volume
December 2014
16,150
November 2014
13,148
October 2014
13,615
September 2014
13,829
August 2014
16,650
July 2014
15,241
June 2014
13,941
May 2014
14,688
April 2014
13,900
March 2014
14,765
February 2014
13,437
January 2014
11,386
(More Details)
© 1998-2014. All rights reserved. The material may not be published, broadcast, rewritten, or redistributed.