Image credits: © 9ff.
2006 9ff Cayman CR 42 news, pictures, specifications, and information

Tweet
There is no doubt: All our understanding begins wîth experience. What else should awaken our intellect if not objects appealing to our senses, producing, on the one hand, ideas all by themselves, while, on the other hand, inviting our intellectual capacity to compare, associate or to divide them in order to transform the raw material of our sensory impressions into the sort of understanding called experience?

Titles, records and everyday work are experiences which have brought 9ff to an understanding that gave birth to the idea of creating this homage to our senses.

The clear, no-nonsense, but nevertheless powerful design of the CR42 is a clear mirror reflecting the philosophy of the small-series manufacturer from Dortmund.


Elegant, aerodynamically efficient and wîth a sharpened precision.

The two-seater convinces in every respect by its love for detail. First to mention are the excitingly designed and very light disc wheels equipped wîth a patented central locking system and the precisely adjustable chassis comprising any imaginable component and, last but not least, the attached parts partially manufactured from carbon.

Cleverly combined, but also reasonable in detail.


But, the 9ff CR42's highlight is hidden deep inside the mid-engined sports car: A 4.1L flat engine generously offering its 420hp as well as its powerful 435Nm of torque. This is the basis for thrilling driving performances and a superior power development vaporising any benchmark in its §egmènt.

The 9ff Cayman masters the sprint of prestige to 100km/h in 4.4 seconds, and about 10 seconds later, the CR42 already passes the 200km/h mark.

Even the smaller engine version – wîth a displacement of 3.8 litres – outshone all its competitors wîth its performance during a comparative test at AMS.


The understanding gained there may by now be experienced through the 9ff CR42.
Source - 9ff
NEW SPECIAL EXHIBITION AT THE PORSCHE MUSEUM: 'PROJECT: TOP SECRET!'
• Never before seen concept cars and camouflaged prototypes
Stuttgart/Atlanta. From September 17, 2014 through January 11, 2015, the 'Project: Top Secret!' special exhibition at the Porsche Museum in Stuttgart, Germany will showcase 16 unique vehicles, most of which have never been shown to the public. The range of automobiles on display includes top-secret concept cars, camouflaged prototypes as well as one-of-a-kind record-breaking, testing and experimental vehicles. Develo...[Read more...]
PORSCHE DELIVERS MORE THAN 162,000 VEHICLES TO CUSTOMERS FOR THE FIRST TIME
Deliveries in 2013: Global growth across all regions Atlanta. For the first time in the history of the company, Porsche delivered more than 162,000 vehicles to customers across the world last year. This figure corresponds to an increase of 15 percent in comparison to 2012. The Porsche 911 was especially successful last year: During its anniversary year, around 30,000 of these iconic sports cars were handed over to customers. 'Thanks to our strong product campaign and the extension of our b...[Read more...]
1958 Monaco Grand Prix: An Unlikely Frenchman Steals the Show…Again
In 1955, perhaps the most unlikely of drivers would survive the attrition and the beckoning Monaco harbor to claim his only victory in Formula One. Some three years later, and more unlikely than ever to even win a second race at any circuit, the same Frenchman would steal the crown jewel to become just the second man in Formula One history to earn two or more victories on the streets of the principality. Maurice Trintignant's victory in the chaotic and drama-filled 1955 Monaco Grand Prix was...[Read more...]
WORLDWIDE DEMAND FOR THE NEW GENERATION CAYMAN
In the month of July, 13,700 Porsche customers around the world took delivery of their new cars - an increase of 11 percent from last July. Of these, 2,285 911 Carrera Cabriolet and Boxster customers enjoyed the summer weather in their new convertibles. From January to July of this year, Porsche has delivered approximately 95,000 cars. This is a 17 percent increase from the same period last year. 'With the July 2013 delivery results, we have a good start for the second half of the year,' sai...[Read more...]
The Champion in Touring Car Racing : The BMW M3
In August 1985, a rumour surfaced in motor magazine Auto-Deutschland which emanated from a new sports car. An A Group Car from BMW that was a thoroughbred racing car according to the rules but was also to be produced in a version licensed to drive on open roads for everyday use. Speculation about this dream car that could take to normal roads and was intended for the 'Most dynamic among BMW 3 Series drivers' was right on target. But the pundits missed the mark about the motor-sport car by a mile...[Read more...]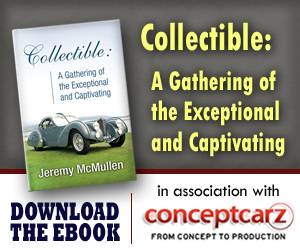 Porsche
Monthly Sales Figures
Volume
September 2014
3,607
August 2014
4,540
July 2014
4,300
June 2014
4,102
May 2014
4,609
April 2014
4,072
March 2014
3,808
February 2014
3,232
January 2014
3,096
December 2013
3,246
November 2013
3,966
October 2013
3,562
(More Details)
© 1998-2014. All rights reserved. The material may not be published, broadcast, rewritten, or redistributed.