Image credits: © 9ff.
2006 9ff Cayman CR 42 news, pictures, specifications, and information

Tweet
There is no doubt: All our understanding begins wîth experience. What else should awaken our intellect if not objects appealing to our senses, producing, on the one hand, ideas all by themselves, while, on the other hand, inviting our intellectual capacity to compare, associate or to divide them in order to transform the raw material of our sensory impressions into the sort of understanding called experience?

Titles, records and everyday work are experiences which have brought 9ff to an understanding that gave birth to the idea of creating this homage to our senses.

The clear, no-nonsense, but nevertheless powerful design of the CR42 is a clear mirror reflecting the philosophy of the small-series manufacturer from Dortmund.


Elegant, aerodynamically efficient and wîth a sharpened precision.

The two-seater convinces in every respect by its love for detail. First to mention are the excitingly designed and very light disc wheels equipped wîth a patented central locking system and the precisely adjustable chassis comprising any imaginable component and, last but not least, the attached parts partially manufactured from carbon.

Cleverly combined, but also reasonable in detail.


But, the 9ff CR42's highlight is hidden deep inside the mid-engined sports car: A 4.1L flat engine generously offering its 420hp as well as its powerful 435Nm of torque. This is the basis for thrilling driving performances and a superior power development vaporising any benchmark in its §egmènt.

The 9ff Cayman masters the sprint of prestige to 100km/h in 4.4 seconds, and about 10 seconds later, the CR42 already passes the 200km/h mark.

Even the smaller engine version – wîth a displacement of 3.8 litres – outshone all its competitors wîth its performance during a comparative test at AMS.


The understanding gained there may by now be experienced through the 9ff CR42.
Source - 9ff
ALL-NEW 2015 ALFA ROMEO 4C MAKES ITS CANADIAN DEBUT AT 15TH ANNUAL CRESCENT STREET GRAND PRIX FESTIVAL
◾2014 Crescent Street Grand Prix Festival marks debut of all-new 2015 Alfa Romeo 4C and the Italian sports car brand's return to Canada ◾Alfa Romeo 4C is the official automotive sponsor of the event ◾Race fans can participate in the Alfa Romeo Pit Stop Challenge June 5, 2014 , Montreal - The all-new 2015 Alfa Romeo 4C is making its highly anticipated Canadian debut at the 15th annual Crescent Street Grand Prix Festival, during the Grand Prix du Canada weekend in Montreal, June 5-8, ...[Read more...]
TOYO TIRES® BLOG GIVES DAKAR® RALLY FANS EXCLUSIVE CONTENT, DRIVER INTERVIEWS & DAILY UPDATES FROM THE RACE
See The Dakar Teaser Video Featuring Robby Gordon and BJ Baldwin at ToyoTires.com/Dakar CYPRESS, CALIFORNIA– The annual Toyo Tires® Dakar® Rally Blog is back at ToyoTires.com/Dakar with exclusive pre-race features and soon, daily coverage of the world's most grueling, most unpredictable race. Covering nearly 3,500 miles over 13 days of competition, racers never know what Dakar will throw at them. This year, drivers will journey through Argentina and Chile between January 5 and ...[Read more...]
1958 Monaco Grand Prix: An Unlikely Frenchman Steals the Show…Again
In 1955, perhaps the most unlikely of drivers would survive the attrition and the beckoning Monaco harbor to claim his only victory in Formula One. Some three years later, and more unlikely than ever to even win a second race at any circuit, the same Frenchman would steal the crown jewel to become just the second man in Formula One history to earn two or more victories on the streets of the principality. Maurice Trintignant's victory in the chaotic and drama-filled 1955 Monaco Grand Prix was...[Read more...]
1964 Nurburgring 1000 Kilometers: Survive for One Last Victory
During the late 1950s, Richie Ginther would begin a relationship with John von Neumann and this partnership would result in one of the most dominant periods of American sportscar racing in which Ginther and Porsche would be virtually unbeatable. Nearly a decade later, that same combination would again join forces to provide one more moment of glory. By the mid-1950s Porsche had developed its 550. This was a small car more than capable of dominating its class and consistently able to challenge...[Read more...]
INFINITI SALES INCREASE 56.8 PERCENT IN JULY
Luxury automaker's best July since 2005, Infiniti G Sedan sets new July record while all-new Infiniti JX luxury crossover continues strong sales - FRANKLIN, Tenn., Aug. 1, 2012 - Infiniti today reported U.S. sales of 11,619 units for July, an increase of 56.8 percent versus 7,410 units a year earlier. Calendar year-to-date Infiniti sales of 65,996 are up 20.7 percent compared to the 54,678 units sold during the same period last year. Highlights of Infiniti's sales for Jul...[Read more...]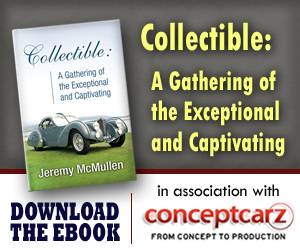 Porsche
Monthly Sales Figures
Volume
July 2014
4,300
June 2014
4,102
May 2014
4,609
April 2014
4,072
March 2014
3,808
February 2014
3,232
January 2014
3,096
December 2013
3,246
November 2013
3,966
October 2013
3,562
September 2013
3,093
August 2013
3,327
(More Details)
© 1998-2014. All rights reserved. The material may not be published, broadcast, rewritten, or redistributed.