1963 Lancia Flaminia Sport 3C Zagato news, pictures, specifications, and information

Tweet
This car raced in the 1963 Targa Florio, seven laps of the 44-mile 'Piccolo Madonie' course through the Sicilian Mountains, winning the Auto Club di Pescara trophy. Then, it was driven to and raced in the Spa 500-km race the following weekend, where it took third in class. Then, it was driven a short distance to Nurburgring for the 1000-km race, where the owner's misguided efforts at maintenance cost the team a class win. The Lancia Sport Flaminia were coupes specially bodied by Zagato. A total of 526 were built in three different series. The Zagato Sport had a new 2.8-liter engine for 1963, which produced 150 horsepower, and was good for a top speed of 130 mph.

'Toly' Arutunoff has owned and raced this car since he bought it in 1963.
The Lancia Flaminia was produced from 1957 through 1970 with a total of 12,633 examples being produced. The vehicle was used as a replacement for the Aurelia and was offered in a variety of body-styles including sedan, limousine, cabriolet and coupe. Coachbuilders, such as Pininfarina, Touring, and Zagato, were also given the opportunity to create custom examples for specific clients. All bodystyles were custom coach built except for the sedan.

As the years progressed, so did the mechanical components. The V6 engine came in a variety of sizes and horsepower ranged from 100 through 152. They were mounted longitudinally and matted to a four-speed rear mounted transaxle which sent power to the rear wheels. Drum brakes were standard but disc brakes became standard after the first 500 examples. The suspension was comprised of double wishbones and coil springs with anti-roll bar in the front. In the rear was a De Dion setup.

Though the vehicle was produced for a relatively long time, only a small number were produced. Being mostly coachbuilt, these were very exclusive automobiles with many having distinct features or characteristics making them very unique. Pininfarina produced the Coupe bodystyles. The front was almost identical to the Berlina but with rounded headlights that were angled upward. In total, 5236 coupes were created with production lasting until 1967. Zagato produced the Sport two-seater bodystyles. The body's were created from aluminum with the trademark Zagato 'double bubble' and the pop-out handles. In 1964 the Sport was replaced by the Super Sport which increased the horsepower to 152 through the upgraded 2.8L engine. The Sport was produced until 1967 with a total of 344 examples created. There were 150 examples of the Super Sport.

Touring was responsible for creating the GT, GTL, and Convertible. The GT was a coupe bodystyle. The convertible could be purchased with the optional hardtop. The GTL was introduced in 1962 and sat atop a slightly larger wheelbase. It came in 2+2 configuration. The Touring examples were distinguished by their four round headlights. The Convertible version was produced until 1964 with a total of 847 examples produced. The GT and GTL were produced until 1965 with a total of 1718 GTs and 300 GTLs constructed.

Pininfarina created four limousines of the Lancia Flaminia for royalty. Production took about six months and provided seating for seven. Officially, the name was 335 due to the 335 cm wheelbase. It was also called Presidenziale or Quirinale.
By Daniel Vaughan | Oct 2006
Luigi Musso: Talented, Tempting and Troubled
Following Alberto Ascari's back-to-back titles in 1952 and 1953 there have been no Italian Formula One World Champions. While there has been a great amount of hope throughout the years, Italians have been left without a World Champion. Perhaps, it could be argued, all such hopes died with Luigi Musso on the 6th of July in 1958. Since Ascari there have certainly been some notable Italian drivers within Formula One history books. Such names as Michele Alboreto, Elio de Angelis, Alex Zanardi, Ri...[Read more...]
1956 24 Hours of Le Mans: Collins and Moss Come Close
The 1955 24 Hours of Le Mans would be forever remembered, not for the 24 hours of racing, but for the tragic and terrible events that would take place after just two. The consequences would be dire and would send shockwaves throughout the racing world. Peter Collins would witness the events and would find it very hard to continue. However, he would do just that and would end up a very strong 2nd, practically handed the result by Mercedes. One year later, the mood would be lighter and Collins wou...[Read more...]
Historic Maserati Race Cars And Team Transporter Visit Lime Rock Park Historic Festival
Englewood Cliffs, NJ September 4, 2013... Lawrence Auriana, respected globally in the historic racing community, shared some of the treasures in his collection including some very special Maseratis at The Lime Rock Park Historic Festival this past weekend. The Maseratis included an ex-factory 1928 Tipo 26B/M 8C Grand Prix car which is potentially the oldest running Maserati in the world. Also on display was the very first Maserati A6 GCS (the only one designated with MM in its build sheet...[Read more...]
50Th Anniversary Celebrations Continue At Silverstone
29 May 2013, Sant'Agata Bolognese. In its seminal fiftieth year, the growing dimension to Lamborghini's engagement in motorsport will enjoy another notable contribution as arguably the foremost Formula One designer - Adrian Newey - returns to the cockpit of a Lamborghini Gallardo to race among the squadrons of Super Trofeo contenders at Silverstone this weekend as part of the Blancpain Endurance Series bill at the Northamptonshire circuit. Newey will piloting the #1 VIP car amid a hig...[Read more...]
1958 Moroccan Grand Prix: British All the Way
After years of frustration, and well past his life-expectancy, Mike Hawthorn would be on the verge of his first World Championship. This was more than likely Hawthorn's last and best hope at a World Championship title. Just one last race, and a fellow Brit, would separate Hawthorn from his World Championship. Emotionally, Hawthorn was done. The last few seasons had seen Hawthorn fail to experience anywhere near the level of success he had even in his rookie year of 1952. In 1952, with an unde...[Read more...]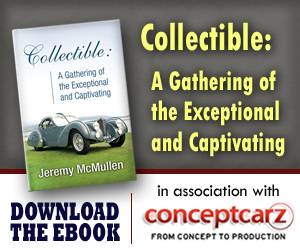 © 1998-2014. All rights reserved. The material may not be published, broadcast, rewritten, or redistributed.