1937 Delahaye 135M news, pictures, specifications, and information

Tweet
The origins of Delahaye lie in a company started in 1845 to produce brick-making machinery. Emile Delahaye was a railroad engineer who designed rolling stock for the French and Belgian railroads. He designed his first car similar to the German Daimler in 1895. Two years later, he moved his company to Paris and began a variety of engineering projects. His first shaft-driven cars appeared in 1907 and a V-6 as early as 1912. During World War I the company introduced stationary engines, gun parts, and aircraft components. After the war, it concentrated on dull and dependable cars, typically rather antiquated in design and appearance. All that changed when the 135 prototype appeared at the Paris Auto Salon in 1933.

Delahaye took over Delage in 1935, a maker of elegant cars and a company with an established clientele. After competing in the French Grand Prix in 1935; Delahaye finished 2nd, 3rd, 4th, and 5th behind the winning Bugatti in 1936; won the Monte Carlo rally in 1937 and the 24 Hours of Le Mans in 1938. The Type 135M, equipped with three carburetors, provided the chassis for flamboyant coachwork by various carrossiers; none more so than Figoni & Falaschi, chief purveyors of the French teardrop - a name Figoni despised. Joseph Figoni was the genius stylist/designer and Ovidio Falaschi was the accountant who kept him solvent.

Delivered new in 1936 to Vienna, Austria, to a bohemian industrialist, it was re-discovered in Czechoslovakia in 1997 and purchased by Jacques 'Frenchy' Harguindeguy (an individual famous for collecting, restoring and showing antique cars), who restored the car and went on to win best of Show at the 50th anniversary of the Pebble Beach Concours in 2000. It is one of two known to survive on the short wheelbase chassis.

The Type 135Ms are truly a prestigious masterpiece with a strong racing history and heritage that was formed on stability, robustness, and stamina.

The car is powered by a water-cooled, inline, six-cylinder, 3.6-liter engine, fitted with a single Solex carburetor, coupled to a four-speed manual transmission. This 115-horsepower car weighs 2,450 pounds.
By Daniel Vaughan | Jun 2012
Forty five years ago, the owner saw the car and fill in love with it. Two years later he saved it from being unceremoniously pushed over a cliff by its former 'unhappy' owner and immediately bought it from him. After forty three years of shared adventures and dedicated car, the owner still has the highest appreciation and love for this beautiful Delahaye.
A Mr. Jourde from India asked his friend Joseph Figoni to build this car in the style exhibited at the Paris Auto Show. It was then shipped to Bombay where it remained until 1986. During its time in India, the car's headlights were removed from the winds and placed on each side of the grille. After decades of neglect, the car was eventually sent to England for restoration and then was exhibited at Concours in Europe and America, winning many awards. Powered by a 3.2-liter straight six engine, the low-slung Delahaye 135 chassis is famous for the many gorgeous bodies built upon it.

Only about 2,000 Type 135 Delahayes were produced over two decades, but they had a profound effect upon French sports car racing. The 135M, or 'competition' model, supplemented the basic 135, with a larger bore and three carburetors, and could reach 110 mph even as a heavy production model. Before World War II, Delahaye built on the chassis, with custom coachbuilders responsible for the bodies. This car was shown at the 1938 Paris Salon by Figoni et Falaschi, and then delivered to Indian Maharaja Morvi Jah in 1939. It is one of only nine Delahayes produced in this Geo Hamm design series, and one of only three surviving examples of the standard wheelbase chassis. The car is powered by a 3.5-liter, 140-horsepower six-cylinder engine with triple Solex downdraft carburetion. It has a Cotal four-speed electromagnetic transmission.
The Delahaye 135 was introduced in 1935 as the 'Coupe des Alpes' after its success in the Alpine Rally. The M-135 version was added in 1936 with a larger 3.5L overhead valve inline six-cylinder engine with three carburetors producing 115 horsepower. The cars rode on a 116 inch wheelbase chassis with independent front suspension, live rear axle and cable operated Bendix brakes. Top speed was around 90 mph.

This car was restored in France and acquired by the current owners in 2000.
This Delahaye was originally built by Figoni and Falaschi of Paris, France, in 1937 for delivery to Tangiers where it remained until the mid-1970s. It has passed through several owners over the years until it landed in Southern California in 2003.

The Delahaye 135 was without a doubt the most prestigious of all the celebrated French car models. This car is powered by an overhead-valve, 3.5-liter, 6-cylinder engine developing 160 horsepower coupled to a 4-speed manual engine. The top speed is 103 miles per hour.

An extensive and lengthy history was completed before a detailed restoration was begun by D&D Auto Restorations of Dayton, Ohio.
Emile Delahaye was born in Tours, France in 1843. He studied engineering in Angers, France. In 1869 he began work with his engineering degree in applied arts and crafts.

Emile Delahaye began business in Tours, France in the middle of the 19th century for the purpose of constructing engines for the ceramic industry. The company branched out and began constructing mechanical appliances such as pumps and engines. In 1888, Delahaye designed an internal combustion engine for the shipping industry. It was not until 1896 that Automobile production began for Delahaye. His first automobiles produced were powered by belt-driven single and twin cylinder engines.

Emile used motor racing to promote his vehicles. In 1896, Emile Delahaye entered the Paris-Marseilles race. Not only did he enter a vehicle his company had created, but he entered as the driver. The results were astounding, which truly speaks highly of the caliber and quality of the automobile. The demand for the vehicles began pouring-in and a second factory was opened.

Due to failing health, Delahaye was forced into retirement in 1901. This was a year after the second factory was opened in Paris. Since Delahaye had no heirs, management control was passed onto a young engineer named Charles Weiffenbach. Weiffenbach oversaw operations until 1954.

In 1905, due to failing health, Emile Delahaye passed away.

Automotive racing was paramount during this period in history. This is why many of the vehicles built during this era were built to be raced and to be used as the daily driver. The sales of the vehicles were stimulated by the way the vehicle performed on the race track. Weiffenbach, however had a different philosophy. His main focus and priority was to build dependable vehicles. Many of the early vehicles were equipped with four cylinder engines capable of producing between 9-12 horsepower. Near the beginning of the first World War, a 6 cylinder, 2565cc, engine was used.

In addition to automobiles, the Delahaye company produced trucks, lorries, parcel carriers for the post office, motor ploughs, fire engines, and other commercial and military vehicles. Many of the vehicles were used during the First World War

From 1927 to 1933, productions of the medium-class cars were low, but the vehicles that were produced carried with them a reputation of being reliable and robust.

In the early thirties, Weiffenbach, also known as 'Monsieur Charles' by his piers, was in his early 60's. The decision was made to boldly move into the sports car arena. This was in response to the market trends and a way to re-establish a competitive edge in the automotive technology spectrum. For an automotive company that had never created a car that could achieve a top speed faster than 110 km/h, this would be a major undertaking.

Jean Francois, a 29 year-old engineer, was commissioned to construct a series of sporty cars using as many of the spare parts as possible. Talbot's new independent suspension was used along with a new chassis with box-section side members. The engine was borrowed from one of their trucks. The engine featured a 65mm crankshaft with internal lubrication. In 1933, the vehicles were introduced at the Paris Car Salon. They were the 4 cylinder 12CV and the 6 cylinder 18CV. At the show, Lucy O'Reilly Schell approached Weiffenbach with a request to have a vehicle built that could be entered in rally events.

Lucy O'Reilly, a wealthy American with an Irish origin, had a passion for racing. So fueled by Delahayes desire to produce sports cars and Reilly's financial backing and quest to win motor sport events, the company re-entered the racing scene.

The Type 135 was created with variants such as the 135 Competition Speciale (135 CS), designed specifically for racing. The 135 Sport and the 135 Coupe both featured a 3.2 liter engine. The Sport produced 96 horsepower while the Coupe had 110 horsepower. 120 horsepower was produced by the 3.6 liter engine that rested in the Type 135 Competition model. The engine in the 135 CS was a simple pushrod operated engine borrowed from the 1927 Type 103 truck engine. It gave up horsepower for great acceleration and torque.

The Type 135 is considered as one of the most famous and prestigious vehicles produced by Delahaye. In both design and racing competition, it was very successful. Designed in 1934 it was quickly entered into races such as the 24 Heures du Mans, the Monte-Carlo Rally, and the Paris-Saint-Raphael motor race, where it had great successes at being a competitive and reliable automobile.

The Type 135 Competition Speciale Sports Car (CS) had a chassis 25 cm shorter than the 135 touring car. This shortened version had better weight distribution which greatly improved the handling and performance. The engine and 4-speed Wilson epicyclic gearbox was placed lower in the chassis, thus contributing to the benefits of a better balanced vehicle. The 135 CS came equipped with an 80 liter or a 100 liter fuel tank, this option was left up to the buyer's discretion.

The 135 CS was debut in the 1936 Monte Carlo Rally where it finished 2nd in a field of fierce competition. In 1936 it was the winner of the Marsailles Gran Prix. At the French Gran Prix is placed second, third, fourth and fifth.

Well-known coachbuilders, such as Franay, Letourner & Marchard, Chapron, and Guillore, were tasked with outfitting the 135's. This may have been influenced by Delage, an automotive company that Delahaye merged with in 1935. As a result, the 135 won numerous awards for styling and design.

The Type 135's are truly a prestigious masterpiece with a strong racing history and a heritage that was formed on stability, robustness, and stamina.
By Daniel Vaughan | Feb 2007
For more information and related vehicles, click
here
ONLY PEOPLE NOT THRILLED ABOUT RIDING IN ALL-NEW FORD TRANSIT? PRISONERS
◾Ford adds to its Police Interceptor sedan and utility vehicle lineup with new prisoner transport concept based on 2015 Ford Transit full-size van line ◾2015 Ford Transit Prisoner Transport Vehicle, or Transit PTV, offers space to carry as many as 12 prisoners in three separate compartments ◾Transit PTV developed with input from Ford's Police Advisory Board to demonstrate Transit's flexibility for law enforcement needs Law enforcement agencies looking for a new way to securely transport pri...[Read more...]
ALL-NEW FORD TRANSIT: BETTER GAS MILEAGE THAN E-SERIES; BEST-IN-CLASS GAS ENGINE TORQUE, CARGO CAPACITY
◾All-new 2015 Ford Transit low- and medium-roof regular-wheelbase wagons with available 3.5-liter EcoBoost® have a 46 percent better EPA-estimated highway fuel economy rating* than Ford E-Series with premium gas engine ◾Proven 3.5-liter EcoBoost offers gas engine torque rating of 400 lb.-ft. – best in class among full-size vans – ideal for those whose work requires extra cargo-hauling capability ◾Transit van offers best-in-class gas engine maximum cargo capacity of 487.3 cubic feet when proper...[Read more...]
2,000 NEW FORD KANSAS CITY EMPLOYEES CELEBRATE START OF PRODUCTION OF GAME-CHANGING 2015 FORD TRANSIT VAN
◾With 2,000 new jobs and a $1.1 billion investment, Kansas City Assembly Plant begins Ford Transit van production; Ford now more than 75 percent toward its goal of creating 12,000 hourly jobs in the United States by 2015 ◾Ford Transit is the newest member of the nation's best-selling and broadest lineup of commercial vehicles, providing customers Built Ford Tough durability, best-in-class maximum interior cargo height, and better cargo volume and payload capacity than competing vans from Gener...[Read more...]
PRODUCTION OF AWARD-WINNING PENTASTAR ENGINE ECLIPSES 3 MILLION
◾Total production of 3.6-liter Pentastar V-6 engine hit 3 million today ◾Available in 17 Chrysler Group vehicles across nine vehicle segments ◾Powers vehicle range once served by seven different V-6 engines ◾One of Ward's 10 Best Engines three years running ◾Contributes to 22 best-in-class benchmarks, from fuel economy to towing ◾Design has spawned Pentastar engine family – 3.2-liter V-6 (all-new 2014 Jeep Cherokee) 3.0-liter V-6 (2014 Jeep Grand Cherokee sold in China) ◾Nearly half of all...[Read more...]
MISSION ACCOMPLISHED: PENTASTAR ENGINE FAMILY ACCOUNTS FOR ALL CHRYSLER GROUP V-6 OFFERINGS
◾China-market introduction of 3.0-liter Pentastar marks replacement of seventh Chrysler Group V-6 ◾Innovative 'plug-and-play' feature of award-winning Pentastar design enables multiple applications with minimal changes ◾Accounting for all derivatives, Pentastar engines power 16 models across 11 segments – from mid-size car to full-size commercial van ◾Pentastar proliferation leverages engine family's acclaimed blend of performance and refinement Auburn Hills, Mich. - When the Pentas...[Read more...]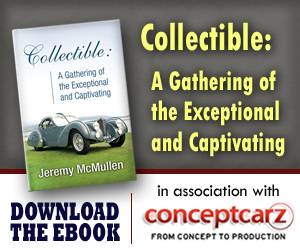 © 1998-2014. All rights reserved. The material may not be published, broadcast, rewritten, or redistributed.