Image credits: © Toyota.
2007 Toyota Camry news, pictures, specifications, and information

Tweet
Toyota Introduces Sixth-Generation Camry For 2007 And Adds Camry Hybrid To Line
September 19, 2006 – Torrance, CA - The all-new, sixth-generation 2007 Camry carries on the Toyota tradition of legendary quality, dependability, and reliability that has made Camry America's best-selling car four years running and eight of the past nine years. Launched in spring 2006, the new Camry is completely redesigned for the 2007 model year and also offers the all-new Camry Hybrid equipped wîth Toyota's leading Hybrid Synergy Drive.

The 2007 Camry's athletic exterior design signals a departure from the more upright style of its predecessor. Fashion has not taken a back seat to function however, as the 2007 Camry delivers more room, comfort and safety technology than before. At the same time, the new-generation Camry puts a sharper focus on driving dynamics, especially in the sporty SE grade. Performance has been enhanced across the line, wîth the Camry Hybrid setting a new standard for performance / fuel efficiency balance.

Camry Hybrid, featuring a new version of Toyota's Hybrid Synergy Drive, joins the Prius and Highlander Hybrid as the third hybrid vehicle in Toyota's line-up. Other 2007 Camry models are available wîth a newly enhanced 2.4-liter four-cylinder engine or a 268-horsepower 3.5-liter V6 that is new to the line.


Along wîth its gains in performance, safety and comfort, the 2007 Camry delivers the exceptional value that has helped make this model so popular. Integral to Camry's value is outstanding fuel efficiency, wîth EPA-estimated 40 mpg city/38 mpg highway ratings for the Camry Hybrid. Four-cylinder Camry models have city/highway fuel economy ratings of 24/34 mpg (24/33 wîth automatic transmission), and V6 Camry models return 22/31 mpg EPA estimated rating.

The 2007 Camry is built on a longer wheelbase than before (109.3 in., up from 107.1 in.), yet, wîth its shortened rear overhang, maintains the same overall length as the previous model. The track is wider, wîth the wheels pushed toward the extremes of the car's corners. The Camry front fascia conveys the Toyota identity wîth its distinctive new grille design. The headlights incorporate projector-type low beams for better illumination and distinctive style.


Vital Stats
Engine : 2.4 L., 4-cylinder
Power: 158 hp
Torque: 161 ft-lbs


---

Engine : 3.5 L., 6-cylinder
Power: 269 hp
Torque: 246 ft-lbs


---

5-speed Manual, 6-speed Automatic, 5-speed Automatic
The new Camry offers more interior space – in particular, fore-and-aft space – but wîth about the same external footprint as before.
Structure and Safety
The Camry's body structure is designed to absorb collision-impact forces and help minimize impact deformation to the passenger cabin. High-strength steel is used for B-pillar and rocker panel reinforcements to help manage overall body deformation in the event of a side collision. Inside the cabin, even the seat frames are designed to help absorb side collision loads.

Dual-stage advanced SRS airbags, seat-mounted side airbags and side curtain airbags and a driver's knee airbag, are standard on all Camry models for 2007. The front seats use Toyota's Whiplash Injury Lessening (WIL) seat design.

All 2007 Camry models come equipped wîth a standard anti-lock brake system (ABS), Electronic Brake-force Distribution (EBD) and Brake Assist. The Brake Assist feature is designed to determine if the driver is attempting emergency braking. If the driver has not stepped firmly enough on the brake pedal to engage the anti-lock brake system (ABS), Brake Assist supplements the applied braking power until the driver releases pedal pressure.


Available as an option, Vehicle Stability Control (VSC) wîth traction control regulates engine output and brake application on individual wheels to help control loss of traction in turns.
Camry Hybrid is equipped wîth the Vehicle Dynamics Integrated Management (VDIM) system that helps control vehicle traction and stability through throttle control, brake application on individual wheels, and even minor §teering correction if circumstances require.

Driving Dynamics
The 2007 Camry offers a more engaging driving experience than its predecessor. Front suspension is via MacPherson struts, and a dual-link strut rear suspension system helps provide an optimal balance between smooth ride and secure handling. Even wîth its lengthened wheelbase, the 2007 Camry has a reduced turning radius for even greater maneuverability than before.

Setting the stage for improved grip and road feel are upgraded wheel sizes for all Camry grades. For 2007, Camry CE, LE, XLE and Hybrid models ride on standard 16-inch wheels of either steel (CE, LE) or aluminum (XLE, Hybrid), wîth the sporty SE model getting aluminum six-spoke, 17-inch wheels as standard.


Toyota designed the Camry SE model to appeal even more to driving enthusiasts (or turn any sedan driver into a driving enthusiast). Numerous chassis modifications include springs, anti-roll bars, shock absorbers and bushings wîth firmer, sportier values than those used in the other grades. To increase torsional rigidity, the SE model gains underbody stabilizing braces and a V-shaped brace between the trunk and cabin.

Tuning the SE chassis went together wîth optimizing underbody aerodynamics. Making the underbody as flat as possible helps to smooth and speed the airflow under the car. Engineers also tuned the balance between front and rear downforce.

Brake discs also were enlarged for improved stopping power and brake feel, wîth ventilated 11.65-inch front discs and solid 11.06-inch rear discs on all Camry models for 2007.


Enhanced Four-Cylinder, New V6 and New Six-Speed Automatic
The 2.4-liter four-cylinder engine that is standard across the Camry line has been upgraded for 2007 for enhanced performance and smoothness. Intake and exhaust systems have been optimized, internal friction reduced, and engine block rigidity increased. The 2.4-liter engine develops 158 SAE horsepower at 6,000 rpm and 161 lb.-ft. peak torque at 4,000 rpm and can be mated to a five-speed manual transmission or an electronically controlled five-speed automatic.

The DOHC 3.5L V6 available in the LE, SE and XLE grades delivers a substantial performance boost over the 3.0-liter and 3.3-liter V6 engines offered in the 2006 model year Camry. The V6 produces 268 SAE horsepower at 6,200 rpm and 248 lb.-ft. peak torque at 4,700 rpm. The chain-driven camshafts employ Dual Variable Valve Timing wîth intelligence (Dual VVT-i) for optimal performance and efficiency at all engine speeds.

The V6 Camry models come equipped exclusively wîth a new six-speed automatic transmission that offers a sequential mode for manual shifting when desired. The compact six-speed unit uses 21 percent fewer parts than the five-speed automatic transmission it replaces. A newly developed gear train featuring a Ravigneaux-type compound planetary gear set reduces transmission size and weight, as well as internal friction.

An array of technologies helps to enhance transmission smoothness and efficiency, including a quick-response, low-friction clutch pack; an ultra-flat, low-inertia torque converter; and high-response and low-slip clutch packs. In addition, new electronic and hydraulic control systems incorporate an intelligent shift control that adapts shifting strategy in response to driver input. Kick-down response is twice as fast as the previous Camry automatic.

Camry Hybrid
The 2007 Camry Hybrid builds on the Toyota's decade of award winning automotive hybrid technology. Its Hybrid Synergy Drive System produces a combined 187 horsepower – or nearly the same as the 2006 model year Camry 3.0-liter V6 engine. This system varies power between gas and electric, or combines both, as needed.

The first half of Hybrid Synergy Drive consists of a 147-hp, 2.4-liter four-cylinder Atkinson-cycle engine coupled to a electronic continuously-variable transmission. (posted on conceptcarz.com) The second half combines a small, high-torque 40-hp electric motor, an ultra-small inverter wîth a specially designed compact battery, and a transaxle to seamlessly combine power from the electric and gasoline engines.

Because there are driving situations in which the gas engine in a Toyota hybrid completely shuts down, air conditioning and power §teering systems are driven electrically, rather than by the gasoline engine. In addition, an 'ECO' button limits energy consumption by the climate control system and under certain conditions can help improve fuel economy.

Special attention paid to vehicle underbody aerodynamics, including the use of wheel spats and underbelly pans, helps yield a coefficient of drag (Cd) of just 0.27, which helps increase fuel economy. The 2007 Camry Hybrid is certified as an Advanced Technology Partial Zero Emissions Vehicle (AT-PZEV), just one of a handful of cars that meets this strict standard (Toyota Prius is another.) It is over 70% cleaner for smog-forming emissions than the average new car.

In addition to its Hybrid Synergy Drive technology, Camry Hybrid features a wide assortment of comfort and convenience features as standard equipment. With a base price of $25,900, only $1,200 over the base price of the premium XLE four-cylinder Camry sedan, the Camry Hybrid proves an excellent value.

More Room, More Comfort for 2007
The 2007 Camry's roomier interior shows the attention to detail that has helped America's most popular passenger car set such high standards for sedan comfort. Redesigned front seats played a role in adding a feeling of spaciousness to the Camry cabin, and increased fore-aft adjustment length helps to enhance comfort for larger drivers and passengers.

A more forward cowl enhances the sense of openness and room. The two-level dash and console improve instrument visibility, the sense of roominess and usability of all controls. Gauges are larger than before, wîth larger lettering and longer needle pointers. The odometer and trip meters are illuminated at all times to improve daytime visibility.

The audio/climate control panel switches are slimmer and neater than before, wîth larger lettering and wîth surface illumination for easier use at night. A standard multi-information display provides outside temperature readings, estimated range, average speed, average fuel consumption and trip odometer.

Rear seat passenger comfort, always a priority in Camry, is even greater in the 2007 models. Available rear legroom now measures 38.3 inches, up from 37.8 inches in the previous-generation Camry. A 60/40 non-reclining fold-down rear seat is standard on CE and LE grades.

To enhance comfort for rear-seat XLE passengers, seatbacks now recline eight degrees from their standard position. Rear-seat passengers also get dedicated personal reading lamps on moonroof-equipped Camry models.

The four-cylinder XLE model is exclusively equipped wîth special seat fabric designed to be gentle on the skin. This new fabric is treated by the Fraichir process, in which it is coated wîth a naturally occurring component called Sericin that has been extracted from silkworm cocoons and refined. This substance contains a natural moisturizing component. All Camry models equipped wîth the V6 engine feature available leather-trimmed seats.

With the 60/40 fold down rear seats, Camry offers 15 cubic feet of luggage space (14.5 cu. ft. wîth the reclining or fixed rear seats, and 10.6 cu. ft. in the Camry Hybrid). The trunk is equipped wîth a grocery hook, a utility box and a luggage net (on XLE) for added convenience.

Designers built in many storage spaces around the front-passenger area, including console side-pockets, marking the first use of this storage option in a sedan. (concept carz) Storage options also include a large front console box equipped wîth an accessory power socket and an auxiliary audio jack - this box is big enough to store nine CD jewel cases. Other storage areas include an accessory box behind the shift lever containing another accessory power socket, a 354 square inch rear-console box wîth a card holder and a movable tray, and, adjacent to the shift lever, holders for two large cups.

A new dual-zone automatic climate-control system that is standard on the XLE and Hybrid models uses Plasmacluster™ ionizer technology to help reduce airborne mold spores, microbes, fungi, odors, germs and bacteria inside the passenger cabin.

Camry Grades
The Camry CE grade comes equipped as standard wîth air conditioning wîth micro dust and pollen filter; power windows and door locks; color-keyed power side mirrors; cruise control; halogen headlamps wîth automatic on/off feature; tilt and telescopic §teering wheel; vehicle immobilizer, and a six speaker 160-watt digital AM/FM/CD audio system wîth auxiliary audio jack. All Camry audio systems can play CDs wîth MP3 files.

The Camry LE adds an in-key remote keyless entry and eight-way-adjustable power driver's seat.

The Camry SE gets a distinctive look wîth a standard full body kit that positions the car 0.4-inches (10 mm) lower than other Camry grades, plus 17-inch aluminum wheels, a distinct black, honeycomb-style grille and smoked tint halogen headlamps. Inside, the SE is distinguished by a unique sport-trimmed interior in dark charcoal or Ash gray wîth a leather-wrapped, three-spoke §teering wheel and blue-colored optitron gauges.

The XLE's list of standard features includes an upgraded dual-zone automatic climate control system wîth §teering-wheel controls, Plasmacluster™ ionizer and rear vents; a premium 440-watt JBL audio system wîth Bluetooth™ technology for hands-free calling wîth compatible phones; wood-style trim; power glass moonroof; reclining rear seats; fog lamps, and aluminum wheels.

The Camry Hybrid offers a standard equipment level similar to the XLE grade and adds a standard Smart Entry and Smart Start system – push-button start allows drivers to lock, unlock, or start the car just by carrying the Smart Key on his/her person.

The premium JBL system, standard in the Camry XLE and Hybrid, includes an AM/FM/six-disc in-dash CD changer wîth eight speakers and an eight-channel, 440-watt digital amplifier for low distortion and faithful reproduction of a wide range of musical types. The system includes Bluetooth® technology for hands-free telephone compatibility.

Options available on select Camry grades include a power tilt/slide moonroof; heated front seats; voice-command DVD navigation system; leather-trimmed seating; rear spoiler, and the Smart Entry and Smart Start system.
When the available, fifth-generation voice-activated DVD navigation system is added to the Camry (SE, XLE, Hybrid), the premium JBL audio system integrates that system and comes wîth a four-disc in-dash CD changer.

Warranty
The 2007 Camry and Camry Hybrid are covered by Toyota's 36-month/36,000-mile basic new-vehicle warranty that applies to all components other than normal wear and maintenance items. Additional 60-month warranties cover the powertrain for 60,000 miles and corrosion perforation wîth no mileage limitation.

The Camry Hybrid also has an eight-year/100,000 mile warranty that covers the hybrid–related components, including the HV battery, battery control module, hybrid control module, and inverter wîth converter.
Source - Toyota
A mid-size vehicle, the Toyota Camry was formerly a compact car that was manufactured by Toyota since 1980. The Toyota Camry was released with a wheelbase of 102.4 inches, a whole six inches longer than the Accord. The Camry featured much more legroom for backseat passengers. The Camry came with Camry's 2.0-liter four-cylinder engine at 92 horsepower. Available transmissions were a five-speed manual or a four-speed automatic.

In January of 1980, Toyota originally launched the Toyota Celica Camry for the Japanese home market. Basically a second-generation Toyota Carina, this new Celica Camry featured updated body styling and a front end that was very similar to a 1978 Toyota Celica XX; known as the Celica Supra in export markets. Based on the rear-wheel drive Celica, this new model was powered by either a 1.6 liter 12T-U engine that produced 88 hp and 94 lb-ft of torque, or a 1.8 liter 13T-U engine that produced 94 hp and 108 lb-ft of torque. Near the end of its model life cycle, Toyota debuted a sports version of the Celica Camry that was equipped with the 16-valve double overhead camshaft 2.0 liter engine from the Celica that produced 96 hp. Today, this is the most enviable and sought after versions of the Celica Camry.

The Celica Camry shared the 98.4 wheelbase of the Celica, Corona and the Carina, but it was longer than the Carina, and shorter than both the Corona and the Celica. Over 100,000 models were constructed during it model cycle and sold in Japan. This model was also exported to a huge number of markets under the Carina's name and also replaced the second-generation Carina in those markets.
The Toyota Camry has been the best-selling vehicle for nine of the last ten years, beginning in 1997, and the only exception being 2001. The Toyota Camry sells particularly well in Cambodia, where a huge majority of cars sold are Camry's. The Camry also sells very well in Canada, Australia and a variety of Asian markets. Unfortunately, the Toyota Camry has not sold well in Europe, or its home market Japan.

The Camry became an independent model line in 1982 and was sold as a compact four-door sedan and the five-door hatchback. At this time, the Camry was positioned above the Carina and Corona, and there were limited exports, predominantly to right-hand-drive markets. In the early 1980's the trend was leaning towards the box-shaped vehicle, and in this aspect, the first generation Camry fit in quite well. The vehicle size and available options were characteristic of Japanese-designed vehicles of the time.

The Camry was the most attractive of the offered vehicles, but it was considered to very functional and came with a lot of outward visibility with its slim roof pillars and lots of glass area. Much like the Accord, the Camry was available in a few trim levels, the base model DX and the more luxurious LE model. The Camry was not offered in two-door form, unlike the Accord, though the four-door Camry could be purchased in either hatchback or sedan body styles.

The Camry was rated with strong attributes by the loving public, with fine build quality, comfortable and solid reliability and with a very 'peppy performance'. For the first full year of production, the Toyota Camry was Toyota's new midsize family car. The following year the only changes for the lineup were a slight variety in colors, along with addition of flush-mounted headlights and an increase in the engine's output up to 95 horsepower.

The Toyota Camry was available in North America with a 92 hp 2.0 liter engine, or a 74 hp 2.0 liter 2C-TLC turbo-diesel engine. The Toyota Camry was a front-wheel drive vehicle that was built on an all-new platform, whereas the Celica Camry was rear-wheel drive. Only a gas-fueled hatchback model was sold in Australia, while the U.K. and most of Continental Europe received the sedan and hatchback versions.

A brand new and improved Accord was introduced in 1986, and though unfortunately the Camry couldn't compete, but the following year it would be back on strong with a whole new redesign. Dropping the hatchback body style, the second generation Toyota Camry lineup now included a station wagon. A all-new all-wheel drive system that was dubbed All-Trac was introduced in 1988 and featured a 2.5 liter, 160 hp V6 engine that were added as options for the first time. A GT model that used the older 3S-GE engine found on the Celica was debuted in Japan. This model had a factory strut brace that was similar to an AE92 Corolla and also ran on the V6 model's 15 inch alloy wheels. The GT model also featured an electronic instrument cluster.

The second generation of the Toyota Camry was unveiled in 1987 with a bang! Intent on beating the Honda Accord, the Toyota Camry was introduced with numerous improvements. A much more modern, 16-valve, twin-cam engine design was introduced that resulted in an additional 20 more horsepower, though the four-cylinder engine's displacement remained at 2.0 liters. This was 17 more horsepower than the Honda Accord.

In Altona, Victoria, Australia, Toyota Australia began producing second generation Camry's; this was in fact the first Camry ever made outside of Japan. The base model featured a 1.8 liter four-cylinder engine that was rated at 86 hp. Meanwhile a 2.0 liter four-cylinder was available on all other models and was rated at 116 hp. A 2.5 liter V6 engine was introduced in 1988. This V6 sat at the top of the lineup and ended up being the only model imported from Japan. This version was very expensive and was sold in only small numbers. The 1.8 liter engine was deleted in 1989 and was replaced with a carbureted 2.0 liter engine that was capable of producing 110 hp.

The second generation Camry was now much quieter and had a significant decrease in vibration. The optional transmission now featured imperceptible gear changes. The Camry was customized for customers that wanted a smooth and quiet vehicle, while the Accord was aimed more at drivers who wanted interaction and feedback from their vehicle.

A sleeker new body was introduced for this generation, though it was still conservative, the Camry was much more upscale than the previous generation. For this year a wagon was introduced, while the five-door hatchback was dropped as American's preferred the four door model. Slim roof pillars were also once again introduced to minimize blind spots. For the 1987 model year, three trim levels were made available, base, 'value-equipped' DX, and the luxurious and well appointed luxurious LE.

For 1998 the Camry was introduced with a V6 option and the option of all-wheel drive. Producing 153 horsepower, the 2.5-liter V6 showcased double-overhead cams with four valves per cylinder. Stronger acceleration along with a smooth and quiet operation were the benefits from this refined powerplant. 'All-Trac'; the AWD system was available, but only with manual transmission and provided additional grip for those who drove in a slippery zone area, such as the Northeast and the Midwest.

The Camry was very well received in the U.S. and the decision was made by Toyota to begin production of the vehicle in the states. The first American-made Camry was chosen to be produced in Georgetown, Kentucky, and the model began rolling off the line in 1998. Consumers could now purchase a Japanese vehicle without feeling the guilt of taking away work from the Americans. The Toyota Manufacturing plant in Kentucky was the first wholly-owned U.S. Toyota plant. At this time, three trim levels of the second generation of Camry's were produced, the base model, the DX, and the LE.

The upscale Lexus ES 250 was repackaged with the 2.5 liter engine and Camry chassis. Basically, the Lexus ES 250 was the Japanese-market Camry hardtop. Anti-lock brakes became optional on the V6, LE, and station wagon models in 1991. In the U.S. these new second generation models were very popular.

Remaining basically unchanged for the next two years, in 1989 the Camry All-Trac could be purchased with the automatic gearbox. The Camry won great acclaim for generating high levels of reliability and build quality, and sales continued to climb higher.

The Toyota Camry became the Toyota's 'jewel of a family car' and became the fifth best-selling vehicle in America as production was increased at the Kentucky plant. In 1991 antilock brakes became an optional feature on just a few of the Camry models. In this same year a knock sensor on the V6 was also added to ensure smoother operation.

In 1992 the Toyota Camry was introduced larger in every dimension. Nearly 6 inches longer in length, the Camry was also now 2 inches wider and both the height and wheelbase were an entire inch larger than before. Much more aesthetic to the eye, the all-new Camry featured much more room for passengers. The 1992 Camry featured a much smoother engine, more sound insulation and car that featured much less noise than vehicles that cost much more than the Toyota Camry. The 1992 Camry was also the model for the 1992 Lexus ES 300.

The all-new larger Camry now featured a much larger engine and the four-cylinder engine now displaced 2.2 liters and now displaced 130 horsepower. Now reaching 185 horsepower, the V6 jumped up to 3.0 liters which launched the Camry from 0-60mph in barely under 8 seconds.

In this same year the DX, LE, XLE and SE joined the Toyota Camry's lineup. The SE featured sport seats, a rear spoiler, door handle, mirror trim and a blacked-out window. This same model also featured performance suspension, a faster steering ratio, larger tires on special alloy wheels and a numerically higher final drive ratio.

Later on during the 1992 model year, a wagon rejoined the Camry lineup, and was roomy enough to allow for a third-seat option. The station was also offered in LE and DX trim levels.

In July of 1990, the third-generation SV30 Camry debuted exclusively to the Japanese market. In Japan, the Toyota Scepter was a widened version of this same model, and featured a very unique front and rear-end styling, with the side doors and other various sheet metal and mechanical components that were interchangeable between the two cars. The Scepter was known as the Camry SXV10 in other markets outside of Japan.

In July of 1992, an updated model was introduced. This new model featured a larger grille and an updated AC unit. The GT package was replaced with the ZX touring package.

For 1993 the Camry was refined slightly, and now featured improved gear shifting quality of manual transmission/four cylinder vehicles. For this same year, a new variety of colors were also introduced along with DX model that featured color-keyed body-side moldings. By 1993 the Kentucky plant now produced 75% of all Camry sedans sold in the U.S. and 100% of all Camry wagons, sold worldwide.

The '94 Camry received a few major innovations as it entered into its third year of its third-generation of design. The Camry was introduced in a popular two-door version to combat Honda's Accord Coupe for this year. The Camry also featured a passenger airbag to encourage additional safety. Now featuring 188 horsepower, the 1994 V6 was completely redesigned and showcased more power and a much smoother operation.

The SV40 Camry was introduced in July of 1994 and was exclusive for the Japanese market. The SV40 used a 1.8 liter, a 2.0 liter, and a 2.2 liter turbodiesel. The 2.0 liter model was only version first available in all-wheel drive, though later the 2.2 liter turbo-diesel was made available for this system.

The following year the SV40 was updated with anti-lock brakes and dual air bags that were now standard equipment.

For the following year, the Camry received a slight update that included a new grille, taillight and headlights that made the model seem much more upscale. The LE trim was now the only choice for the Camry wagon as the DX wagon was dropped. ABS was offered as a standard option on the XLE, and was optional on other trim levels. The 1995 Camry met the 1997 Government side-impact crash standards.

The 1996 Camry was unveiled for its Fifth, and final year of the generation, with only slight updates from the year before. Leather seats became optional on the LE, and a new seat fabric was introduced on the interior of the DX while the LE Wagon now introduced a power seat option. The fifth generation continued as a sedan and station wagon; which was called the Camry Gracia in Japan and wasn't sold in the U.S.

For the following year the Toyota Camry was completely redesigned with a new body style that replaced the curves of the generation before for sharp angles on a wedge-like profile. Both the station wagon and the two-door version were deleted. The width of the '97 Camry was also increased slightly and a 2-inch stretch was added in wheelbase which now provided legroom for back-seat passengers. The sporty SE was deleted from the lineup, while 3 lineups were now introduced, the base CE, the LE, and the very loaded XLE.

Producing 133 horsepower, the 2.2-linter inline four was a much more powerful engine while the V6 now featured 194 horsepower. LE and XLE Camry models had automatic transmission as standard and the four-cylinder CE came with a choice of automatic or five-speed manual. The only Camry equipped with a manual gearbox, the CE V6 was able to reach 0-60mph in less than 8 seconds. For this year not much changed with the suspension except for a slight improvement in handling and ride.

In this same year, ABS became standard on all Camry's except for the four-cylinder CE model. Antilock brakes were now more readily available, and the new bumpers could now withstand a 5-mph impact along with the option of traction control for V6 LE and XLE models. For this year, the Camry was the best-selling car in the U.S. The Japanese Scepter was deleted while the Japanese Camry models adopted the 1795 mm wide platform.

For the 1998 model year, side-impact airbags were offered as an option for all models. The V6 already featured the inline four, and for this year earned LEV name. An engine immobilizer was also added and was now improved and featured with a new anti-theft system. Once again, the Toyota Camry became the most popular vehicle in America.

For the following year, the Camry Solara coupe was introduced into the lineup. The Solara featured a very attractive swoopy roofline, a unique nose and tail and heavily creased sides. The Solara was built on the same platform as the sedan, but delivered a sportier feel due to a tightened suspension along with recalibrated, firmer steering. V6 models now also offered a optional Sport package that featured 16-inch alloy wheels, a rear spoiler and a stiffer suspension. By 2000 a Solara convertible form was introduced.

The Camry SE was dropped in the U.S. while the base model Solara was renamed the CE for the 1997 model year. Carryovers from the previous generation, the LE and the XLE were available with either the 2.2 L I4 or the 3.0 L V6 engine except for the Solara SLE, which was only available with the V6. The 2001 model year ushered in the LE-based Collector Edition.

For the Camry, power was pumped p to 133 hp SAE for the 5S-FE 2.2 L I4 and 194 hp SEA for the 1MZ-FE V6. CE trim level, LE V6 and any Solara models were the only ones to feature manual transmissions.

Identical to the export version of the Toyota Camry, the Daihatsu Altis was the first Camry to be sold for the General Export market, and was offered as 2.2 GLX and 3.0 V6 Grande. In 1997 a more upscale version of the Camry Gracia wagon was marketed in Japan as the Mark II Qualis. This model was available in 3.0G version with 1MZ-FE V6 engine, though it was not available in JDM Camry's.

This newest coupe was offered in SE trim with the option of either the four-cylinder or V6, while the SLE, which was encased in leather, came with either engine along with the option of other manual or automatic transmission. The SLE was pimped out much like an XLE sedan, while the SE featured a level of equipment much like an LE sedan.

LE and XLE Camry's received daytime running lights as a standard feature in 1999, while the CE also received it if it came with optional antilock brakes. Other updates included upgraded sound systems with both CD and cassette players, along with a new variety of color options.

For 2000, Toyota chose to spice p the four-year-old Camry sedan body style with fresh front and rear ends. New enlarged taillights were featured on the tail, while a chrome outline for the grille added flair to the nose. The exterior was also even more enhanced with revised side moldings along with new wheel cover and wheel designs. On the inside of the Toyota Camry, a newly standard stereo with cassette and CD players for all models was the biggest update. Faux wood trim also became standard on the XLE.

In 2001 the fourth-generation Camry was debuted and showcased a unique 'Gallery Series' edition. This edition featured two-tone treatments for the paint and interior along with chrome accents on the wheel covers, the exhaust tip and vent surrounds. This LE series also featured a leather-wrapped steering wheel and gearshift.

Introduced without the station wagon for the first time, the Toyota Camry was released in September 2001 and as a larger sedan. The Camry wagon was replaced by the Toyota Sienna mini-van and the Highlander SUV, both vehicles that utilized the Camry's platform. A technique that had been adopted by compact vehicles, the front end of the car was short, which left a great deal of length to the cabin. An extremely tall vehicle, this sixth generation of the Toyota Camry was 2.5 inches taller and had a 2 inch longer wheelbase than the previous model.

For the 2002 model year, Toyota introduced an all-new Camry that featured an even more substantial and more aerodynamic than earlier models. This newest generation was considered to be even more upscale and elegant that its forbearers. The boot was also increased by 2.6 cubic feet which featured an end result of 16.7 cubic feet. The base CE model was dropped, while the SE sport model was reintroduced to the lineup.

Rather than complicate the design procedure with added trim levels to jazz up buyer interest, Toyota kept it simple by offering only a few versions to suit buyers' needs. The base CE was dropped as Toyota felt the lack of interest from consumers in a vehicle that featured manual windows and no air conditioning. Now there were only three Camry models to pick from, the LE, the sporty SE and the XLE.

For 2002 the option level lay once again in either four or six-cylinder engine power. The V6 lost some horsepower to qualify for ULEV status and to lower emissions, but it was still stellar. The new inline four engine featured 157 horsepower and at 2.4 liters; 162 lb-ft of torque.

The Solara stayed on the sixth generation chassis though it only received minor styling updates to the front and rear ends. The Solara did receive the same 2.4L 2AZ-FE VVT-I I4 engine that was available on the Camry.

The 2002 to 2006 Camry was available in five different trims in Australia and New Zealand; the Altise, Ateva, Sportivo, Grande and Azura. These models were significantly different from other Camry models worldwide, and featured around 77% locally developed components that would sit both Australian and New Zealand roads and driving conditions.

For 2003 the Toyota Camry remained virtually unchanged except for the addition of newly available power-adjustable pedals. The all new 2004 Camry SE featured a 3.3-liter V6 that boosted hp up to 225 and torque to 220 lb-ft. The LE and XLE trim's 3.0-liter V6 output was also upgraded to 210 hp and 220 lb-ft of torque. A new Limited Edition trim was sold this model year and featured an exclusive Crystal White color, a very unique grille design and foglights that were standard.

For 2005 a new entry-level standard model was added to the lineup. All Camry models received updated styling, new standard anti-lock brakes, steering wheel audio controls, Optitron gauges and upgraded seat fabrics. New standard leather upholstery was also added to the XLE V6. Also added to the 2005 model was a rear center head restraint, a storage bin in the door, standard leather seating on V6-powered XLE's and Optitron gauges. A new base trim level was also offered for 2005 and was also priced lower than the Camry LE. Both the V6 and I4 engines were now available on a 5-speed automatic transmission while the I4 engine received the new transmission for the '05 model year.

Introduced in 2003 as a 2004 model, the second generation Camry Solara featured all new unique styling in comparison from the Camry. The Solara now took its styling cues from the Lexus SC430. Though the 2.4 L VVT-i engine was still available, an all new 2.2 L VVT-i V6 was available. The same 5-speed automatic transmission was placed in the Solara that was in the sedan. A brand new SE Sport was now offered in addition to the SE and SLE trims. The SLE trim could now be had with the four-cylinder engine, unlike the first generation Solara. In the Japanese market, the Daihatsu continued with its twin Altis model.

The fifth generation Toyota Camry was introduced in the Philippines with 2.0 and 2.4 liter engines with four-speed automatics and no manual option. This was different from the U.S. version and featured a different front end design along with new inner taillight garnishes.

For the following year, not many changes were made except for the addition of a navigation system to the SE V6's options list. New standardized horsepower testing procedure lowered power ratings for this year, though actual output didn't change much.

In March of 2006, the seventh generation of the Camry went on sale. The Toyota Camry was completely redesigned with radically updated styling. The smooth body of the previous generation was replaced with a more angular and distinctive form. The interior of the Camry was also updated to feature a more eye-catching appearance with new teal lighting. Additional passenger space and new luxury-oriented features were also added to the '07 model.

This new generation now had a 56 mm longer wheelbase, though the overall length remained the same. This version was introduced at the 2006 North American International Auto show, right alongside the new hybrid version. This version was sold in some countries in Asia and the Middle East. In the U.S., the primary market for the Toyota Camry, the sales were significantly increased in the year following its release. The quarterly sales totally 46,630 units sold for the second quarter of the U.S. '07 model year for the Toyota Camry.

For 2007 the four trim levels of the Toyota Camry offered were the base CE, the LE, the sporty SE and the ultra-luxurious XLE. The 2.4-liter four-cylinder remained basically unchanged while producing 158 hp and 161 lb-ft of torque. The optional 3.5-liter V6 engine featured 28 mpg on the highway and produced an amazing 268 hp and 248 lb-ft of torque. Transmission choices for the four-cylinder offered a five-speed automatic or a five-speed manual for transmission choices, while the V6 engine featured its power with a six-speed automatic.

This was the first generation in which the Camry has been offered as a gasoline/electric hybrid. The Hybrid used Toyota's second generation Hybrid Synergy Drive and also contained a 4-cylinder engine in conjunction with a 40 HP electric motor. Originally built solely in Japan, Camry Hybrids were shifted to Toyota's Georgetown, Kentucky plant almost completed. This plant is estimated to produce nearly 45,000 units per year.

The 2007 Toyota Camry and the Camry Hybrid both received a five-star safety rating for frontal crashes for both driver and passenger by the National Highway Traffic Safety Administration. For rollovers, the Camry also received a four-star safety rating, though the Hybrid was not. The seventh generation Camry received a four-star safety rating due to Australasian New Car Assessment Program testing.

The base model deleted its CE designation for 2008, and no changes so far have been made for the 2009 model.
By Jessica Donaldson
For more information and related vehicles, click
here
Restyled 2015 Toyota Prius v Posts Big Numbers in Roominess and Fuel Economy
•42-MPG Combined EPA Fuel Economy Rating Tops Set •More Cargo Space Than Most Small SUVs •New Front Styling and Taillights Sharpen the Distinctive Design •Upgraded Entune® Audio and Multimedia Offerings •Newly Available Power Driver's Seat •Upgraded Advanced Technology Package Now Includes Automatic High Beams and Lane Departure Alert TORRANCE, Calif., November 19, 2014 – The Toyota Prius v – the 'big Prius' – gets a new look for 2015. But Toyota didn't mess with the outstandin...[Read more...]
NEW 2015 TOYOTA CAMRY – THE BEST JUST GOT BETTER
• Value-Driven Pricing for the 2015 Camry, the Best-Selling Car in America
TORRANCE, Calif., (Sept. 2, 2014) – The dynasty rolls on! For 12 consecutive years, and 16 of the past 17, the Toyota Camry mid-size sedan has worn the crown of 'best-selling car in America.' One creates such a juggernaut by never resting on its laurels and the new 2015 Camry is a prime example of this philosophy. Going on sale in late September, the 2015 Camry and Camry Hybrid has been re...[Read more...]
LEXUS IS MODELS PULL MAJOR UPSET IN SPORT SEDAN SEGMENT
◾Choice of Two V6 Engines, Including 306 hp ◾Available With Rear-Wheel Drive or All-Weather Drive ◾Exceptional Handling Agility ◾Available F SPORT Package Sharpens Driving Excitement June 27, 2014 -- Delighting enthusiast drivers and luxury connoisseurs alike, the third-generation Lexus IS models continue to upset the balance of power among sport sedans for 2015, their sophomore season. The IS 250 and IS 350 models convey an aggressive yet elegant presence with the brand's unmis...[Read more...]
ALL-NEW 2014 TOYOTA HIGHLANDER RINGS IN THE NEW YEAR WITH ALL THE BELLS AND WHISTLES
◾All-New Dynamic, Sleek Exterior Design ◾Refined, Premium Interior with Advanced Technologies ◾New Six-Speed Automatic with Sequential Shift on V6 Models ◾Added Standard Features and New Technologies at Value Pricing Dashing through the snow in a 270-horse all-new Highlander. Active families will be able to add holiday cheer to their new year when the all-new 2014 Highlander sport utility vehicle (SUV) begins rolling into dealer showrooms later this month. The all-new fuel-efficient High...[Read more...]
MAZDA ANNOUNCES PRICING AND FUEL ECONOMY OF ALL-NEW 2014 MAZDA3
◾Redesigned Compact Car Offers Competitive Pricing, Best-in-Class Fuel Economy IRVINE, Calif., July 24, 2013 - Mazda North American Operations (MNAO) today announced official pricing and fuel economy figures for the all-new 2014 Mazda3. Starting at $16,9451 MSRP, the redesigned compact vehicle is the brand's best-selling and most recognizable nameplate worldwide with more than 3.5 million vehicles sold. With the full complement of SKYACTIV®2 technologies combined with the handsome st...[Read more...]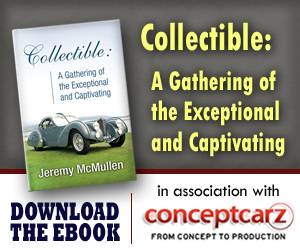 Toyota
Monthly Sales Figures
Volume
December 2014
175,178
November 2014
155,874
October 2014
157,225
September 2014
145,427
August 2014
213,291
July 2014
188,469
June 2014
178,196
May 2014
216,315
April 2014
176,495
March 2014
186,755
February 2014
140,429
January 2014
128,728
(More Details)
© 1998-2014. All rights reserved. The material may not be published, broadcast, rewritten, or redistributed.