Image credits: © Gemballa.
2007 Gemballa Turbo GT 550 news, pictures, specifications, and information

Tweet
Delivers powerful thrust in attractive package: GEMBALLA Turbo GT 550, based on the Porsche 997turbo
* 550 bhp and 780 Nm torque thanks to GEMBALLA power kit'
* elegantly sporty aero-kit wîth features borrowed from racing cars
* complete stainless steel exhaust system and 20-inch Racing 20½wheels
* coilover suspension; larger braking system in preparation

GEMBALLA is one of the top addresses for discerning Porsche tuning. This specialist firm for car customizing from Leonberg is noted for its high-quality conversions, which, in terms of their quality, are equal in every way to the genuine article. Also, when it comes to power, customers always receive the best solution. For the current 997 Turbo, GEMBALLA is now offering a complete aerodynamics kit and an extra portion of power. The result is the 'GEMBALLA Turbo GT 550', which is an absolute sensation in terms of its appearance and driving dynamics!

GEMBALLA obtains a fiery 550 bhp from the 3.6 l 6-cylinder engine. Following modification, the boxer engine, which is supercharged by two turbochargers, delivers 780 Nm torque (production: max. 680), producing a significant improvement in flexibility. GEMBALLA attains these values by fitting a power kit comprising a complete exhaust gas system, including metal sports catalysts and a modified engine management system. The Turbo GT 550 requires less than 3.8 seconds to accelerate from 0 to 100 km/h. With overboost, a breathtaking 3.6 seconds are made possible. For drivers who are daring enough, the GEMBALLA hot-rod can accelerate to 318 km/h, making the Turbo GT 550 some 8 km/h faster than the production version.


To enhance the visual appearance of the power-boosted 997 turbo, GEMBALLA has developed a particularly elegant aerodynamic kit. The GEMBALLA front spoiler arrives at a perfect combination of elegance and sport appeal. It reduces the lift on the front axle and helps to diminish the drag. The side skirts continue the line beginning at the front spoiler. They help to make the car look lower and optimize the aerodynamics in the area of the rear wings. Discreet air inlets help to cool the tires and brakes, besides adding a touch of racing car flair... wîth which the Turbo GT 550 can be compared in particular in terms of the tail-end. This is because GEMBALLA has pulled out all the stops here, to ensure that the cars it passes (of which there will be many) are able to enjoy an impressive view. A particularly striking feature is the rear wing that has been significantly modified, compared to the production version. It features openings at the bottom to supply the turbocharged engine wîth additional 'air to breathe'. Its top is adorned by the impressive main spoiler, which helps to create downforce for the rear axle. The tailgate skirt has also undergone a complete make-over. Whereas the production version doesn't let you see below the surface, in contrast the GEMBALLA makes this possible through generous use of a racing grille. For example, the rear muffler is visible from the outside. The racing grille also encompasses the powerful tailpipes of the exhaust system - GEMBALLA simply moved them further up, thereby adding the finishing touch to this perfect racing look!

While the Porsche 997 turbo rolls off the line wîth 19 inch wheels, customers who opt for a Turbo GT 550 from GEMBALLA get one size bigger. The Leonberg-based customizer has chosen to fit the GEMBALLA Racing 20½ Black Edition wheel in a composite look and featuring a stainless steel rim flange. The front wheels come in the dimensions 9 x 20, and the rear wheels in an 11.5 x 20 inch format. To allow the center of gravity to be lowered to suit the particular driver and to further enhance the handling, GEMBALLA also fits a coilover suspension. GEMBALLA is also currently developing a modified larger braking system to offer this power-packed vehicle even better braking performance.


Vital Stats
Engine : 3.6 L., 6-cylinder
Power: 550 hp
Torque: 575 ft-lbs


---

6-speed Manual, 5-speed Tiptronic
GEMBALLA uses a complete stainless steel exhaust system to perform acoustic tuning. The awesome sound this produces, which is enough to give anyone goose bumps, clearly underscores the fact that this is not just any ordinary 997 turbo racing past. This sound is unique to the GEMBALLA Turbo GT 550! But be warned - it's addictive!
On the inside, GEMBALLA has fitted a new sports §teering wheel wîth a 340 mm-diameter. For the interior, further customized conversions are, of course, available upon request.
Source - Gemballa
JAGUAR TO OFFER 2015 XK FINAL FIFTY LIMITED EDITION TO U.S. CUSTOMERS
◾2015 model year will be the final production run for the Jaguar XK ◾The 'XK Final Fifty' limited edition will be the last XKR models produced exclusively for the US market ◾This limited edition will be based on the 510hp XKR model ◾'XK Final Fifty' limited edition will consist of 25 XKR coupes and 25 XKR convertibles Inspired by the final 50 special-edition run of the E-Type in 1974 ◾All painted Ultimate Black with special trim ◾All fifty will be equipped with Performance Pack and Dynamic...[Read more...]
AUDI Q5 NAMED BEST LUXURY COMPACT SUV FOR FAMILIES BY U.S. NEWS & WORLD REPORT
• The 2014 Best Cars for Families awards recognize cars, SUVs and minivans that improve family life on the road • Awards based on professional automotive reviews, safety and reliability ratings, seating and cargo volume and the availability of family-friendly features • Audi Q5 leads segment consideration according to recent survey by market research firm GfK The 2014 Audi Q5 has been named Best Luxury Compact SUV for families by U.S. News & World Report. The Q5 took the top prize in one of...[Read more...]
THE JAGUAR F-TYPE R COUPE TO MAKE ITS CANADIAN DEBUT AT THE 2014 TORONTO AUTO SHOW
(MISSISSAUGA, ON) February 13, 2014 - Jaguar will showcase its 2014 model year line up at the 2014 Canadian Auto Show held February 14 to 23, 2014. The 2015 F-TYPE R Coupe will be making its Canadian debut and the C-X17 Sport Crossover concept will also be on display. For 2014, Jaguar has showcased it most dynamic lineup ever. With the all-new F-TYPE sports car joining the family as the heir to the Jaguar sports car legacy, it has renewed Jaguar spirit and has represented a return to ...[Read more...]
NEW VOLKSWAGEN GOLF R MAKES ITS U.S. DEBUT AT THE 2014 NORTH AMERICAN INTERNATIONAL AUTO SHOW
Most powerful production Golf ever for the North American market • New car has an estimated 290 horsepower, but is more fuel efficient than previous Golf R • EA888 TSI® 2.0-liter engine propels DSG® equipped Golf R from 0 to 62 mph in 4.9 seconds • Car features new 4MOTION® all-wheel-drive system • Golf R will go on sale in the U.S. in the first quarter of 2015 Herndon, January 8th, 2014 — The North American International Auto Show will see the U.S. debut of the latest Golf R, th...[Read more...]
JAGUAR EXPANDS POWERTRAIN CHOICE WITH TWO ADDITIONAL FORCED-INDUCTION PETROL ENGINES
As Jaguar expands its product offer in key global markets it is introducing two additional petrol units to its range to enhance customer choice; the new 3.0-litre V6 Supercharged Petrol, and the 2.0-litre I4 Turbocharged Petrol. Adrian Hallmark, Global Brand Director, Jaguar Cars, said: 'Jaguar currently has its strongest range of products for several decades. Our continued growth is dependent on two things; activating the awareness of the brand, and expanding our range to enable us to access...[Read more...]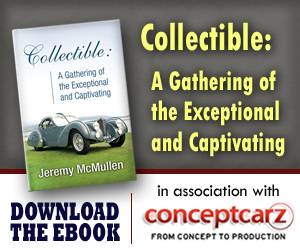 Porsche
Monthly Sales Figures
Volume
August 2014
4,540
July 2014
4,300
June 2014
4,102
May 2014
4,609
April 2014
4,072
March 2014
3,808
February 2014
3,232
January 2014
3,096
December 2013
3,246
November 2013
3,966
October 2013
3,562
September 2013
3,093
(More Details)
© 1998-2014. All rights reserved. The material may not be published, broadcast, rewritten, or redistributed.