1951 Studebaker Champion news, pictures, specifications, and information

Tweet
The Studebaker Champion had a bullet-nose and a full-width or envelope body with integral fenders. They pioneered three-box design that featured a rear deck almost as lengthy as the hood. This two-door example was sold at Mecum Auctions in Monterey in 2014 for the sum of $4,000.
By Daniel Vaughan | Dec 2014
Production of the Studebaker Champion began in 1939 and continued for nearly twenty years, ending in 1958 when it was replaced by the Studebaker Lark. The Studebaker Champion was a very important model because at the time of its introduction the Studebaker Company was entered receivership. The Great Depression had taken its toll on the company and nearly forced it out of business. The success of the Studebaker Champion would determine the future of the Studebaker Company.

This was a new model for Studebaker. The design was new and did not borrow from any of its sibling automobiles; it was simple and clean. It was the work of Raymond Loewy. The selected amenities and components were appropriate. They had been chosen after doing research into what the public most desired in an automobile. Thought and planning continued into the automotive components which were rather advanced, from an engineering stand-point. Under the hood was a pushrod engine
which provided suitable power to the very lightweight automobile. It was given awards by Mobilgas for its superior fuel economy. During World War II when fuel was rationed, the popularity of the Studebaker Champion was highly sought after.

The Studebaker Champion carried a sticker price of just $660 at the close of the 1930's. This very low price made the vehicle even more attractive and would go on to become on the best selling models for the Studebaker Company.

A new design was being prepared for 1947. In 1946 the Champion carried the same bodyshell as those of the pre-war Champions. They were designated Skyway Champion models.

A very low-priced Champion model was introduced in 1957 called the Champion Scotsman. The vehicle was void of any extra amenities and all that was left was the bare-essentials. The purpose of the vehicle was to give customers a low-cost alternative and to better compete with the larger Automobile Manufacturers who were offering the same type of vehicle at a very low cost.
By Daniel Vaughan | Nov 2006
For more information and related vehicles, click
here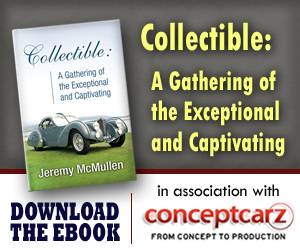 Similarly Priced Vehicles from 1951
Studebaker Commander State ($1,900-$2,245)
Simca Aronde ($1,995-$1,995)
MG TD ($1,950-$1,950)
Chevrolet Styleline Deluxe ($1,627-$2,190)
Studebaker Commander Regal ($1,805-$1,840)
Ford Custom Deluxe ($1,500-$2,030)

Average Auction Sale: $12,704
© 1998-2014. All rights reserved. The material may not be published, broadcast, rewritten, or redistributed.