1941 Lincoln Zephyr news, pictures, specifications, and information

Tweet
Convertible Club Coupe
Chassis Num: H112808

The Lincoln Zephyr was designed by Lincoln's lead designer John Tjaarda. The streamlined body was lightweight and elegant. It had a unibody construction and a 292 cubic-inch 12-cylinder engine that produced 120 horsepower. The four-wheel hydraulic drum brakes provided adequate stopping. In 1941 the 2-door convertible coupe with seating for six sold for $1800 with a total of 725 examples being produced. The black 1941 Lincoln Zephyr V-12 Convertible Club Coupe shown with a black exterior and burgundy leather interior was offered for sale at the 2006 Worldwide Group Auction where it was expected to fetch between $65,000-$75,000. It has a tan Haartz cloth top and a Haartz cloth black boot cover. There are fender skirts and a rear-mounted spare. At the conclusion of the auction the vehicle was left unsold.
By Daniel Vaughan | Nov 2006
By 1941, the 'big Lincoln' was gone and three cars were available - the Lincoln-Zephyr, the Lincoln Continental or the Lincoln Custom. All were built on the Lincoln-Zephyr chassis and all were powered by the Lincoln-Zephyr V-12 motor.

The new Lincoln-Zephyrs had front fender-mounted parking lamps, molding surrounding the front grille, reshaped taillights and a combination trunk lid and rear deck light. The hub caps were also redesigned for 1941.

New Zephyr bodies were introduced for 1940. The following year, the models were powered by an L-head V-12 engine offering 120 horsepower. Total production for 1941 totaled 21,994 cars, including 1,150 three-window coupes.

This 1941 Lincoln-Zephyr three-window coupe is painted in Darian Blue, one of only four colors available with the new Custom interior option, which featured higher grade upholstery in addition to gold trim in place of chrome on the speedometer and clock bezels, radio speaker grille, horn ring, window lift handles and door controls. This Lincoln-Zephyr has been given a 'rotisserie' restoration since new.
The Lincoln Zephyr was introduced in 1936 and given its name and styling after the streamlined Burlington Zephyr express train (which in turn was named after Zephyrus, the god of the West Wind in Greek mythology). The styling was courtesy of Dutch-born designer John Tjaarda who was employed at the Briggs Body Corporation. The streamlined body was lightweight and elegant. Before production began, Bob Gregorie restyled the original front end design.

Lincoln's 1941 lineup consisted of three model groups; the series 15H 1941 Lincoln Zephyr, the Continental Coupe and cabriolet (now bearing appropriate badges), and the 138 inch wheelbase Series 168H Custom sedan and limousine.

The Zephyr had unibody construction and a 292 cubic-inch 12-cylinder engine that produced 120 horsepower. The four-wheel hydraulic drum brakes provided adequate stopping. In 1941 several styling changes were introduced that included minor changes to bumpers, grilles, and headlamp rims. The parking lights now were on top of the front fenders, where they doubled as turn signals and the hood release was moved from the hood ornament to inside the cabin.

There were minor suspension modifications, including longer, wider springs that gave slower ride motions. Convertibles acquired electrically powered top mechanisms, and a new deluxe radio with a foot switch for changing stations became available at extra cost.

Another new option was Borg-Warner overdrive, an alternative to the two-speed Columbia rear axle offering since 1936. Total production in 1941 was 14,469 cars of all body types. Only 972 were 3 passenger coupes. The Zephyr stayed in production until 1942.
This very unusual and beautifully made Lincoln is the only one of this type ever built. It was custom-designed and built for the late Edsel Ford. The interior of the seven-passenger body is equipped wîth intercom and buzzer systems; extremely deep soft carpeting and upholstery.
Source - Luray Cavern Museum
One of the tacit obligations of any collector or restorer is preservation - keeping automotive treasures of bygone eras in showroom-new condition, not only for their own enjoyment but for future generations as well.

Some collectors take their responsibilities a step further; for example - this 1941 Zephyr convertible. The current owner found the Lincoln in Cleveland, Ohio, and bought it. The purchase was more than an acquisition; it was also a rescue, because that previous owner intended to use the Zephyr as the starting point for a street rod. Instead, the current owner performed a thorough restoration that included an engine rebuild, Plympton Gray paint (an authentic 1941 factory color), a new top, and the custom dashboard gold-plating that had been specified by the car's original owner.

Convertibles were relatively rare in Zephyr production. Of the 20,094 Zephyrs that left the factory during the 1941 model year, just 725 had soft tops. The Zephyr's V12 engine was expanded from 267.3 to 292 cubic-inches in 1940, increasing output from 110 to 120 horsepower. But this was still the car's weak point. Essentially a 12-cylinder version of Ford's famous flathead V8, the bigger engine was prone to a variety of maladies, particularly overheating.

Nevertheless, the flathead V12 persisted even after WWII, propelling not only the Zephyr but the original Continental. The V12, Zephyr, and Continental all went out production at the end of the 1948 model year.
In 1936 Lincoln introduced the Zephyr, named and styled after the streamlined Burlington Zephyr express train. The train was an aerodynamic diesel powered streamliner that brought an end to the steam-engined trains and set many new speed-records. The Zephyr stayed in production until 1942 when it was discontinued to make way for the new Mercury line which was in a similar market segment. Since the Mercury's were derived from a Ford running gear and chassis they were cheaper to produce, Lincoln decided to cancel the Zephyr after only six years of production.
The styling was courteous of the Dutch-Born designer John Tjaarda of the Briggs Body Corporation, however, prior to production Ford's stylist Bob Gregorie restyled the front end. Under the hood was a Ford-derived V-12 that produced 110 horsepower, not enough to do justice to the Zephyr name and what it represented, but a modest amount to carry the vehicle where it was tasked to travel.

In 1936 around 15000 Zephyrs were constructed, nearly 80% of all Lincolns sold. Nearly 1500 were given coupe/sedan body-styles which were a two-door sedan configuration built on a chassis that could have accommodated four-doors.

In the year 2005, Lincoln reintroduced the Zephyr. To help create excitement at auto shows, Lincoln purchased a 1936 Zerphyr serial number H-5739, to tour with the modern Lincoln Zephyr.

Due to the onset of World War II, Lincoln switched to war-related production. Production resumed in 1946 and continued until 1948.
By Daniel Vaughan | Aug 2006
For more information and related vehicles, click
here
Two Best of Show Winners : Similar Designs : Same Owner
When these two vehicles won Best of Show honors at major Concours d'Elegance events, they both were owned by Judge Joseph Cassini III. The green colored Chrysler 4 door Phaeton with tan convertible top wears coachwork by LeBaron. In 2012, it won the Best of Show title (for an American car) at the Concours d'Elegance of America at St. Johns. The other car is a Packard 2 door Convertible Victoria with coachwork by Dietrich. It won this years Pebble Beach Concours d'Elegance Best of Show honors...[Read more...]
GREG BIFFLE GIVES FORD MOTOR COMPANY 1,000TH NASCAR VICTORY AFTER WINNING AT MICHIGAN INTERNATIONAL SPEEDWAY
◾Ford Motor Company has won 1,000 NASCAR races in the Sprint Cup, Nationwide and Camping World Truck Series combined. ◾Jim Roper won the very first NASCAR-sanctioned stock car race in a Lincoln when he was deemed the winner at Charlotte on June 19, 1949. ◾Ford Motor Company has won 20 manufacturer titles and 13 driver championships in NASCAR's top three series. DEARBORN, MI, (June 16, 2013) – Henry Ford's win over Alexander Winton on Oct. 10, 1901 in what proved to be his only race a...[Read more...]
LOGANO AND EDWARDS HOPING FOR POCONO SUCCESS THIS WEEKEND
Joey Logano, driver of the No. 22 Shell/Pennzoil Ford Fusion, is the defending race winner of the Party in the Poconos 400 and currently sits 18th in the NASCAR Sprint Cup Series point standings. Logano, who will be traveling between Pocono and Iowa this weekend for the NASCAR Nationwide Series race Saturday night, answered questions from the media on Friday. JOEY LOGANO – No. 22 Shell/Pennzoil Ford Fusion – THOUGHTS ON POCONO THIS WEEKEND? 'I love coming up here. Besides the weather, ...[Read more...]
Edsel Ford's Speedster Stars at 'The Amelia'
Edsel Ford's 'continental car', a custom boattail speedster, will take its rightful place in the Sports Car Class of the 18th annual Amelia Island Concours d'Elegance. In the shape of Edsel's seminal speedster is the genesis of Ford's legendary design department. Edsel Ford was hardly 'a chip off the old block'. The acorn fell well away from the mighty oak that was Henry Ford, founder of the Ford Motor Company. Edsel was not just the President of Ford, he was a car guy to his core. His ta...[Read more...]
Lincoln at Los Angeles Auto Show Press Days: Celebration of Its Past and Future As Brand Rolls Out Its Reinvention
> The brand pays tribute to its heritage today, displaying seven of the most influential Lincoln designs > Thursday sees a display full of the all-new MKZ premium midsize sedan and MKZ Hybrid, the future of Lincoln, on the Lincoln stand > Lincoln launches on Tumblr http://lincolnnow.tumblr.com beginning with the visually stunning classic Lincolns shown on the stand and select images from archives. Continues with an all-new collection of photographs by photographers Jamie Beck and Kevin Burg ...[Read more...]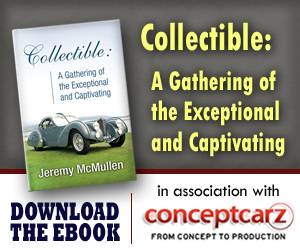 Similarly Priced Vehicles from 1941
Cadillac Series 62 ($1,425-$1,970)
Cadillac Series 61 ($1,350-$1,540)
Packard 120 ($1,135-$1,784)
Packard Super 8 160 ($1,622-$2,400)
Chrysler Windsor ($1,045-$1,492)

Average Auction Sale: $58,510
Lincoln
Monthly Sales Figures
Volume
December 2014
9,690
November 2014
8,113
October 2014
8,883
September 2014
7,257
August 2014
8,146
July 2014
7,863
June 2014
7,271
May 2014
8,845
April 2014
6,803
March 2014
8,969
February 2014
6,661
January 2014
5,973
(More Details)
© 1998-2014. All rights reserved. The material may not be published, broadcast, rewritten, or redistributed.