1980 Mercedes-Benz 450 SLC news, pictures, specifications, and information

Tweet
This 1980 Mercedes-Benz B 450 SLC 5.0 was offered for sale at the 2006 Worldwide Group Auction held on Hilton Head Island where it was expected to fetch $30,000-$40,000. It is finished in silver paint, officially it is color code 735G which is Glasurit Astral Silver, and has the number '55' on the door. It has a competition history that includes being raced in the Middle East, Monte Carlo, and throughout Europe by a European privateer. It was the 1,071st 450 SLC produced and spent most of its earlier life in Europe before being exported to the United States. At the conclusion of the auction, this vehicle was left unsold.
By Daniel Vaughan | Nov 2006
The 450 SLC had two-doors, hard-top, and seating for four. It was similar to the 450 SL but with a longer wheelbase which increased the weight slightly. The rear passengers window is actually a 1/4 window with a louvered panel which provided extra privacy. Production lasted from 1977 through 1981. The 450 SLC is renowned for its performance and was constructed by the manufacturer as a homologation special to compete in marathon rallies. Another purpose was to act as an experimental car, a test vehicles which would gather data for use in the construction of their next generation aluminum engines. The competition cars were similar to the production cars with the most visual difference being the safety components such as roll-cages.

The 450 SLC 5.0 was built in limited numbers with 1470 being created for road use which was enough to satisfy ONS/FIA homologation requirements. Only a few were used for motor-sports events. It is believed that 40 were sold to the United States. The all-aluminum 5.0 liter V8 engine produced 240 horsepower which was similar to the one that had been used in competition.

The Rallye cars were similar to the production vehicles. There were only slight changes such as the alloy wheels are .5 inch wider and there are special center caps with three-pointed star emblem. On the interior the ash tray has been moved to rear of the center console to accommodate a Rallye Counter. There is a roll-bar and an oversized batter located in the right rear corner of the trunk floor. Special lightweight materials were used throughout the competition cars to decrease weight. This included alloy door skins, alloy wheels, and alloy hood.

In 1978 Mr. Andrew Cowan and Colin Makin won a marathon race which covered most of the South American Countries, a distance of 18,000 miles.
By Daniel Vaughan | Nov 2006
For more information and related vehicles, click
here
Lotus Cars Opens New Dubai Showroom
Lotus Cars is delighted to present its latest showroom in the Middle East. 'Lotus Dubai' opened its doors today at its prestigious waterside premises in 'Dubai Festival City'. Lotus Cars Middle East (the distributor for Lotus cars in the Middle East) is partnering with Trading Enterprises (part of the Al-Futtaim Group) to open the new showroom in Dubai called Lotus Dubai. It is the latest showroom in the Lotus Cars Middle East portfolio, the first Lotus showroom in Dubai, and commen...[Read more...]
Success In Key Markets Secures Continued Growth For Bentley
◾Nine per cent increase in the first three quarters of 2013 over successful 2012 ◾Considerable gains in US, Europe and Middle East ◾Dealer expansion continues (Crewe, 10 October 2013). Bentley Motors has built on its successful performance for the first half of 2013, after announcing that global customer deliveries to the end of September have grown by nine per cent (6,516 cars) against the same period in 2012 (5,969 cars). Bentley's largest market, the Americas, sustained its st...[Read more...]
Half-Year Success For Bentley As Sales Continue To Grow
•Nine per cent increase maintains strong 2013 performance •14 new dealerships opened •Significant gains in US and Europe (Crewe, 10 July 2013). Bentley Motors continues its successful performance as the company announces global deliveries to customers have grown by nine per cent (4,279 cars) against the first six months of 2012 (3,929 cars). Growth in Bentley's largest market, the US, was key, as was a strong showing in Europe. The business further enhanced its global presence wi...[Read more...]
PORSCHE ANNOUNCES CHANGES TO EXECUTIVE SALES AND OPERATIONS TEAM
Joe Lawrence appointed COO at Porsche Cars North America; succeeds Michael Bartsch, who has been named CEO of Porsche Cars Australia Atlanta. Porsche Cars North America (PCNA), exclusive U.S. importer of Porsche sports cars, the Cayenne SUV and Panamera sports sedan, today announced the appointment of Joe Lawrence as executive vice president and chief operating officer of PCNA and the promotion of current PCNA chief operating officer Michael Bartsch to CEO of Porsche Cars Australia. T...[Read more...]
THRIVING MARKETS DRIVE BENTLEY'S Q1 SALES UP 25%
•US remains Bentley's largest market •Significant growth in key emerging market Russia •Eight new dealerships opened in Q1 •Imminent arrival of the new Flying Spur (Crewe, 10 April 2013). Bentley Motors' growth continues as the company today announces that global deliveries to customers in the first quarter of 2013 have increased by 25.75% to 2,212 cars compared to the first three months of 2012 (1,759). Growth was led by a strong US market and outstanding sales in the Middle East, Asia ...[Read more...]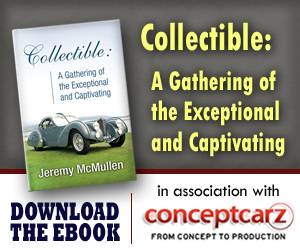 Mercedes-Benz
Monthly Sales Figures
Volume
December 2014
37,297
November 2014
37,110
October 2014
30,733
September 2014
29,523
August 2014
28,958
July 2014
29,406
June 2014
28,707
May 2014
26,617
April 2014
28,281
March 2014
29,316
February 2014
22,609
January 2014
23,892
(More Details)
© 1998-2014. All rights reserved. The material may not be published, broadcast, rewritten, or redistributed.