1980 Mercedes-Benz 450 SLC news, pictures, specifications, and information

Tweet
This 1980 Mercedes-Benz B 450 SLC 5.0 was offered for sale at the 2006 Worldwide Group Auction held on Hilton Head Island where it was expected to fetch $30,000-$40,000. It is finished in silver paint, officially it is color code 735G which is Glasurit Astral Silver, and has the number '55' on the door. It has a competition history that includes being raced in the Middle East, Monte Carlo, and throughout Europe by a European privateer. It was the 1,071st 450 SLC produced and spent most of its earlier life in Europe before being exported to the United States. At the conclusion of the auction, this vehicle was left unsold.
By Daniel Vaughan | Nov 2006
The 450 SLC had two-doors, hard-top, and seating for four. It was similar to the 450 SL but with a longer wheelbase which increased the weight slightly. The rear passengers window is actually a 1/4 window with a louvered panel which provided extra privacy. Production lasted from 1977 through 1981. The 450 SLC is renowned for its performance and was constructed by the manufacturer as a homologation special to compete in marathon rallies. Another purpose was to act as an experimental car, a test vehicles which would gather data for use in the construction of their next generation aluminum engines. The competition cars were similar to the production cars with the most visual difference being the safety components such as roll-cages.

The 450 SLC 5.0 was built in limited numbers with 1470 being created for road use which was enough to satisfy ONS/FIA homologation requirements. Only a few were used for motor-sports events. It is believed that 40 were sold to the United States. The all-aluminum 5.0 liter V8 engine produced 240 horsepower which was similar to the one that had been used in competition.

The Rallye cars were similar to the production vehicles. There were only slight changes such as the alloy wheels are .5 inch wider and there are special center caps with three-pointed star emblem. On the interior the ash tray has been moved to rear of the center console to accommodate a Rallye Counter. There is a roll-bar and an oversized batter located in the right rear corner of the trunk floor. Special lightweight materials were used throughout the competition cars to decrease weight. This included alloy door skins, alloy wheels, and alloy hood.

In 1978 Mr. Andrew Cowan and Colin Makin won a marathon race which covered most of the South American Countries, a distance of 18,000 miles.
By Daniel Vaughan | Nov 2006
For more information and related vehicles, click
here
HERTZ AND FLIGHTBRIDGE PARTNER
ATLANTA, Oct. 21, 2013 - The Hertz Corporation (NYSE: HTZ), the world's largest general use airport car rental company, and FlightBridge, Inc. announced today that it has established a new partnership providing general aviation customers flying to Fixed Based Operations (FBOs) the ability to make Hertz car rental reservations using FlightBridge. FlightBridge is an online booking, communication and management tool that direct-connects general aviation aircraft operators, FBOs and travel-r...[Read more...]
MAKING IT REAL: GAMER TO-NISSAN-RACER TAMES SUZUKA IN SUCCESSFUL TEST
SUZUKA, Japan – NISMO Global Exchange driver Lucas Ordonez had a most auspicious inauguration to his Japanese racing career when he scored the fifth quickest time in class on the second day of the SUPER GT test at Suzuka Circuit on July 19-20. The Spaniard used Friday's two sessions to get acclimatized to the car, before mounting a long run on Saturday where his job was to give feedback on the tires while setting decent times around the challenging track. Ordonez proved popular with...[Read more...]
DEMAND FOR BESPOKE PERSONALISATION DRIVES THE ROLLS-ROYCE SUCCESS STORY
Nearly every Rolls-Royce Phantom and almost three in four Rolls-Royce Ghosts sold around the world are commissioned with Bespoke personalisation. And customer demand for the world's pinnacle automotive tailoring service has helped drive the marque towards three consecutive record sales years. In the first quarter of 2013, nearly every Phantom and Ghost model commissioned in Europe and the Middle East was specified with Bespoke design. In North America, the world's largest Rolls-Royce market, ...[Read more...]
STUNNING DYNAMIC MCLAREN P1™ IMAGES RELEASED AHEAD OF MCLAREN MANAMA OPENING
• McLaren Automotive releases stunning new dynamic images of the McLaren P1™ taken at the Bahrain International Circuit ahead of the 2013 Formula 1™ Gulf Air Bahrain Grand Prix
• BIC track shots display plans for the McLaren P1™ to be the ultimate driver's performance car on road and track
• Images released to celebrate opening of McLaren Manama at the Bahrain World Trade Center: McLaren Automotive, Mumtalakat, and Al Ghassan Motors join forces to open a unique and dynamic show...[Read more...]
THE MCLAREN 12C NAMED MIDDLE EAST 'CAR OF THE YEAR'
•The McLaren 12C wins prestigious Middle East Motor Awards 'Car of the Year' title ahead of 17 other category winners •The 12C named 'Best Supercar' at the end of a successful first full year of sales for McLaren (Dubai, United Arab Emirates, 29th November) – McLaren Automotive has received two awards, including overall 'Car of the Year', for its debut model, the 12C, at the 2012 Middle East Motor Awards. The 12C was rated ahead of almost 50 car models, including some of the world's...[Read more...]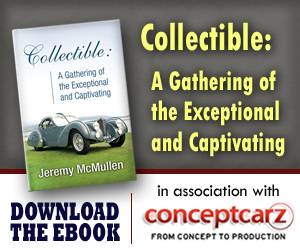 Mercedes-Benz
Monthly Sales Figures
Volume
September 2014
29,523
August 2014
28,958
July 2014
29,406
June 2014
28,707
May 2014
26,617
April 2014
28,281
March 2014
29,316
February 2014
22,609
January 2014
23,892
December 2013
35,835
November 2013
36,386
October 2013
32,107
(More Details)
© 1998-2014. All rights reserved. The material may not be published, broadcast, rewritten, or redistributed.