1980 Mercedes-Benz 450 SLC news, pictures, specifications, and information

Tweet
This 1980 Mercedes-Benz B 450 SLC 5.0 was offered for sale at the 2006 Worldwide Group Auction held on Hilton Head Island where it was expected to fetch $30,000-$40,000. It is finished in silver paint, officially it is color code 735G which is Glasurit Astral Silver, and has the number '55' on the door. It has a competition history that includes being raced in the Middle East, Monte Carlo, and throughout Europe by a European privateer. It was the 1,071st 450 SLC produced and spent most of its earlier life in Europe before being exported to the United States. At the conclusion of the auction, this vehicle was left unsold.
By Daniel Vaughan | Nov 2006
The 450 SLC had two-doors, hard-top, and seating for four. It was similar to the 450 SL but with a longer wheelbase which increased the weight slightly. The rear passengers window is actually a 1/4 window with a louvered panel which provided extra privacy. Production lasted from 1977 through 1981. The 450 SLC is renowned for its performance and was constructed by the manufacturer as a homologation special to compete in marathon rallies. Another purpose was to act as an experimental car, a test vehicles which would gather data for use in the construction of their next generation aluminum engines. The competition cars were similar to the production cars with the most visual difference being the safety components such as roll-cages.

The 450 SLC 5.0 was built in limited numbers with 1470 being created for road use which was enough to satisfy ONS/FIA homologation requirements. Only a few were used for motor-sports events. It is believed that 40 were sold to the United States. The all-aluminum 5.0 liter V8 engine produced 240 horsepower which was similar to the one that had been used in competition.

The Rallye cars were similar to the production vehicles. There were only slight changes such as the alloy wheels are .5 inch wider and there are special center caps with three-pointed star emblem. On the interior the ash tray has been moved to rear of the center console to accommodate a Rallye Counter. There is a roll-bar and an oversized batter located in the right rear corner of the trunk floor. Special lightweight materials were used throughout the competition cars to decrease weight. This included alloy door skins, alloy wheels, and alloy hood.

In 1978 Mr. Andrew Cowan and Colin Makin won a marathon race which covered most of the South American Countries, a distance of 18,000 miles.
By Daniel Vaughan | Nov 2006
For more information and related vehicles, click
here
BUGATTI AWARDS ITS DUBAI DEALERSHIP WITH THE TITLE 'SERVICE PARTNER OF EXCELLENCE'
Molsheim / Dubai, 22 October 2013. Bugatti has awarded the title of 'Service Partner of Excellence' to Al Habtoor Motors, its official Dubai sales partner of many years standing. This increases the number of Bugatti dealerships offering an extended service package and the highest seal of quality to a total of five worldwide. 'Bugatti prides itself on offering our customers personalised service using the most advanced technologies,' says Dr Stefan Brungs, member of Bugatti Automobil...[Read more...]
GRAN TURISMO DEMO TOPS ONE MILLION DOWNLOADS GLOBALLY IN TWO WEEKS
LONDON AND PARIS – The 2013 version of Nissan and PlayStation®'s innovative GT Academy gamer-to-racer competition is set to become the biggest and best yet. The online qualifying competition, played out on a specially designed demo version of the forthcoming Gran Turismo®6 game, has attracted almost 600,000 entrants from the 18 participating European countries (including Russia). With the GT Academy qualifying demo remaining open until the night of July 28, there is still plenty of tim...[Read more...]
MANAGEMENT RESHUFFLE AT PORSCHE SALES COMPANIES WORLDWIDE
Stuttgart/Germany. Porsche AG has reassigned responsibilities for important sales regions and subsidiaries of the sports car manufacturer: Following his successful expansion of the subsidiary in China since 2007 Helmut Bröker is set to take over the leadership of the sales region Overseas and Growth Markets(Middle East, Africa, India, South-East Asia, Australia/New Zealand, Japan and Latin America) as of 1 July 2013. Deesch Papke, who has successfully developed this sales region over t...[Read more...]
JAGUAR LAND ROVER SETS NEW MONTHLY AND QUARTERLY SALES RECORD
• JAGUAR LAND ROVER DELIVERS ITS STRONGEST EVER MONTHLY AND QUARTERLY SALES PERFORMANCE
• LAND ROVER BEST EVER MONTH AND QUARTER
• JAGUAR STRONG SALES PERFORMANCE
With sales of 53,772 in March and 115,504 for the first quarter of 2013, Jaguar Land Rover has recorded its best ever monthly and quarterly global sales performance up 16% and 17% respectively versus the prior year. Jaguar demonstrated strong growth with sales of 9,856 in March up 28% and sales for the q...[Read more...]
ONE-MILLIONTH FIAT 500 ROLLS OFF THE PRODUCTION LINE
•The 'nuova' Fiat 500 continues its legacy, now reaching 1 million production units thanks to global production •Sold in more than 100 countries around the world, the FIAT brand's icon of Italian style boasts more than 500,000 ways to personalize, making it difficult to find two that are identical •With more than 80 worldwide accolades to date, the Cinquecento (500) continues to earn major awards in its segment while delivering product innovation at a relentless pace •Since the Cinquecento...[Read more...]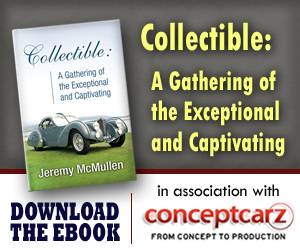 Mercedes-Benz
Monthly Sales Figures
Volume
September 2014
29,523
August 2014
28,958
July 2014
29,406
June 2014
28,707
May 2014
26,617
April 2014
28,281
March 2014
29,316
February 2014
22,609
January 2014
23,892
December 2013
35,835
November 2013
36,386
October 2013
32,107
(More Details)
© 1998-2014. All rights reserved. The material may not be published, broadcast, rewritten, or redistributed.