1965 Lincoln Continental news, pictures, specifications, and information

Tweet
The 1965 Lincoln Continental Four-Door Sedan finished in Fiesta Red with a white full leather interior was offered for sale at the 2006 World Wide Auction held on Hilton Head Island. It was expected to fetch between $20,000-$30,000. It is outfitted with power steering, brakes, windows and seats. The AM radio with power antenna was also standard equipment. This vehicle has had a restoration since new and the odometer reads just 6,000 miles since new. The rear-hinged door, commonly known as suicide doors, is a elegant and convenient touch for this elegant and refined luxury car. At the conclusion of the auction the vehicle had found a new owner for the price of $21,450.
By Daniel Vaughan | Nov 2006
Elwood Engle was given the job of designing a luxury automobile that would be able to compete with the thriving Cadillac vehicles. Following the 'less-is-more' philosophy Engel created a car with graceful lines and a comfortable interior. It was outfitted with many amenities available at the time as standard equipment. The result was the Continental that was so beautiful that John F. Kennedy chose it as the official limousine and parade car for White House duties.

In 1964 the Continental line was given a mild upgrade resulting in a lengthened wheelbase which provided more interior room for its occupants. The long hood hides a 430 cubic-inch V8 engine that provided over 310 horsepower. In total, there were just 3,356 examples of the Continental produced during the 1965 model year.

This 1965 Lincoln Continental Four-Door Convertible Sedan finished in Medium Silver Mink Metallic color with black interior was offered for sale at the 2006 Worldwide Auction held on Hilton Head Island where it was expected to fetch between $60,000-$80,000. It is the product of a nut-and-bolt restoration. It has traveled less than 2000 miles since that restoration. In interior houses the optional bucket seats covered in black leather. The Lincoln and Continental Owners Club has awarded this car 100 points. At the conclusion of the auction this vehicle had found a new owner for the price of $60,500.
By Daniel Vaughan | Nov 2006
QSV 11427 is the license plate number of this classic 1965 Lincoln continental featured in the hit HBO Series 'Entourage' as part of the opening for every episode. This celebrity 1965 Lincoln Continental was on display at the 2011 Detroit Auto Show to showcase just one example of the rich design heritage that every Lincoln shares today.

The iconic design of this 1965 Lincoln Continental was first introduced in 1961 when Ford designer Elwood Engel lead a team of Ford designers charged with creating a new design direction for Lincoln. The team's bold new concept featured a striking design with understated elegance. Gone were multiple Lincoln models; Lincoln's success would depend upon the quality, luxury and style of the all-new Continental alone. With a shorter wheelbase and overall length two feet less than that of the 1960 model, the new Continental was immediately regarded as a benchmark of style and refinement. One of the most striking features of the new Continental was not only the new size, but also its trademark rear doors, which were hung from the rear to provide for ease of passenger ingress and egress. This unique arrangement was not only practical, but also represented a truly singular design motif.

Commitment to quality was a hallmark of the new Lincoln Continental and was underscored when the 1961 model became the first American-built car backed with a 24,000-mile or 2-year bumper-to-bumper warranty. Every single vehicle was given an extensive dynamometer run-in and a 12-mile road test prior to delivery, so that each new Lincoln Continental was thoroughly tested by the time it reached the dealer.

The new Continental won great acclaim from critics, who appreciated its tidier dimensions, clean styling and obvious attention to detail. It won Car Life's 1961 Engineering Excellence Award and it was awarded a bronze medal by the Industrial Design Institute, which rarely recognized automotive designs. The 1961-1965 Lincoln Continentals are design masterpieces, considered by many to be a pinnacle of modern Lincoln style for its time.
The name 'Continental' was inspired by the 1940's Lincoln Continental powered by a large 12-cylinder engine. Bentley had used the name Continental on their model line, adding to the ambiance and prestige. In 1956 the Ford Motor Company formed the Continental Division for the production of the Mark II. Its general manager was William Clay 'Bill' Ford, son of Edsel Ford and grandson of Henry Ford. Many people associated the Continental as a Lincoln because it featured the trademark Lincoln spare-tire hump in the trunk lid and it was sold and serviced at Lincoln dealerships. Many of the mechanical components were courtesy of Lincoln such as the drivetrain. The Continental Division lasted until 1957 when it was merged with Lincoln and the Continental Mark II was added as Lincoln's flagship model. The name 'Continental' would stay with the Mark line until the introduction of the Mark VII in 1984.

There never was a model designated as a Lincoln or Continental Mark I.

The Continental Mark II had an understated beauty; it was elegant without the need to be flamboyant. Unlike the flashy American style of the time, it was very tasteful in its design. It did not use chrome, two-tone paint, or sharp styling cues to accentuate its beauty. At the front was an egg-crate style grille and straight fenders. The hood was long and curvy, perfect for concealing the 6-liter engine. Mounted on the hood and in the back was the four-pointed star that later became Lincoln's emblem. The Lincoln 368 cubic-inch V8 was matted to a Lincoln three-speed automatic transmission. The back had the signature Lincoln spare-tire hidden in the trunk lid. Though sharing many similarities with the Thunderbird, these were completely different machines. The Continentals were mostly hand made; the paint was applied multiple times and then sanded, double-lacquered, and polished.

These rolling works of art were very costly. The $10,000 sticker price was equivalent to a Rolls-Royce. Top-of-the-line American luxury brands, such as Cadillac, were selling for around $5000. Even at these high prices, Ford still lost an estimated $1,000 per car. At the time Ford was a private company and was willing to incur these losses but when Ford became a public company, losses were not permitted. A stock Mark II was $10,000 in 1956. Derham and Hess & Eisenhardt both estimated a convertible conversion to cost $18,000 to custom build. That's why there were so few Mark II convertibles.

The Continental was sold to the rich and famous. Anyone who could afford the cost was welcome. Famous buyers included Elvis Presley, Frank Sinatra, Louie Prima, Dwight Eisenhower, Barry Goldwater, Spike Jones, Nelson Rockefeller, Henry J. Kaiser, Howard Johnson, the Shah of Iran, and many other celebrities owned them.

The Continental Mark II was debuted to the public at the Paris Motor Show in 1955. During the close of 1955, around 1300 Mark II's were sold. For the entire 1956 model year, another 1300 were sold. In 1957, around 450 were produced for a total of just over 3000. Around 1500 still exist in modern time. Only three convertibles were created.

Mark III
The Lincoln Continental Mark III was produced from 1969 through 1971. Actually, in 1958 the Continental Division of Ford tried to produce the Continental Mark III but sales and production never really materialized. The onset of the 1958 recession accelerated the demise of the Continental Division.

The 1969 Mark III was introduced in 1968 as a 1969 Model year. It was positioned to compete with Cadillac's Eldorado. The Mark III was, in many ways, a luxury version of the Ford Thunderbird. The Mark III and Thunderbird shared many mechanical components; their styling was similar and both were built at Ford's Wixom, Michigan plant. The engine was a Ford 429 enlarged to 460 cubic-inches.

In the back was the signature spare-tire bulge, though no spare-tire was housed in this enclosure. The design was rectangular and smooth. It was taller, larger, 300 pounds heavier, more powerful and luxurious than the Thunderbird. Power brakes, steering, windows, headlamps and front seats were all standard. Vinyl with cloth inserts was standard with leather being optional. The door trim panels and instrument panels were either rosewood or oak, depending on the interior color chosen.

The vinyl roof was popular, even though it was optional. Other options included a variety of radios, 8-track tape players, and air conditioning. Both front seats were power adjustable, but for an additional cost additional power adjustments could be installed. An automatic headlamp dimmer could be ordered, meaning that it would dim automatically for oncoming cars. Anti-lock brakes, cruise control, and a limited slip differential were available for an additional cost.

In its introductory year, nearly 31,000 examples were produced. Though the Eldorado had better slightly stronger sales, this was still a very respectable start for a long and successful series.

In 1970, 21,432 examples were sold. The following year, 27,091 were sold. Even though the best year was in 1968, sales had begun in 1968. Meaning that the sales sold in 1968 and 1969 were counted together.

In 1970 the vinyl roof became standard and the windshield wipers were made recessed. The interior trim was now real wood. A locking steering column was introduced. Radial tires were standard equipment.

1971 was the final production year for the Mark III. Tinted glass, SureTrak anti-lock brakes, and automatic climate-controlled air-conditioning became standard.

Mark IV

In 1972, the Lincoln Continental Mark IV was introduced and would stay in production until 1976. It was similar to its predecessor but grew in both length and width. It still shared a platform with the Thunderbird and in many respects, were similar.

There were few differences of the Mark III and the Mark IV. The Mark IV was slightly rounder, the wheel openings were a little different, and optional opera windows were installed. The grille was longer and a new bumper adorned the front of the vehicle. The popular vinyl roof was now standard. In 1973, a new federally mandated 5 mph bumper was installed.

Under the hood was a 460 cubic-inch Ford 385 Series V8 capable of producing just over 210 SAE horsepower. Power was sent to the wheels courtesy of a C6 3-speed automatic transmission.

Sales were strong for the Mark IV with the lowest production year being in 1975 with 47,145 units sold. 1973 was the strongest year for sales with 69,437. With total sales amounting to 278,559 for the five years of production, the average total sales per year was 55719.

1976 had strong sales partly because of the newly introduced Designer Series. These were special edition Mark IV that were given color, trim and interior choices by famous designers. The designers' signature was placed on the opera windows and a 22 karat gold plated plaque could be found on the instrument panel. The gold plaque could be engraved with the original owners' name.

There were four designer editions offered: Bill Blass Edition, Cartier Edition, Givenchy Edition, and Pucci Edition. The Bill Blass Edition was dark blue with cream accents; the Cartier Edition was dove grey; The Givenchy Edition was aqua blue; and the Pucci Edition was in red and silver.

Mark V
In 1977, In Lincoln Continental Mark V replaced the Mark IV, and would stay in production for only three years, ending in 1979.

In comparison to its predecessor, it was rounder, longer and wider and no longer built on a Ford Thunderbird platform. The engine was downgraded to a Ford 400 cubic-inch small-block engine. The Ford 385 460 cubic-inch was available, except in California, as optional equipment until 1978.

The Continental Mark V was a big and heavy car. It averaged 7 mpg under normal driving conditions and 3.5 mpg under full acceleration. Ford was close to violating the Corporate Average Fuel Economy law so in 1980, a smaller Continental was introduced.

Mark VI
The Lincoln Mark VI was introduced in 1980 and stayed in production until 1983. It was smaller version of its predecessor with minor design revisions. The headlight covers and steering wheel were new. Under the hood was a 5-liter eight-cylinder engine. With the reduced weight and a smaller engine, fuel economy improved.

Mark VII
The Lincoln Continental Mark VII, later just called the Mark VII, was introduced in 1984 and produced until 1991. The Mark VII sat atop the Ford Fox platform, had originally been used for the Ford Fairmont and Mercury Zephyr.

From 1984 through 1985, a special edition Versace Designer Edition could be ordered. A Bill Blass Designer Edition was produced from 1984 through 1992. The Luxury Sport Coupe was produced from 1984 through 1992 while the LSC SE was produced from 1990 through 1992.

The Mark VII continued the ambiance set-forth by its predecessors. Leather seating and all-power options were standard. This included a computer message center, digital instruments, keyless entry and more. The luxury sport coupe (LSC) version after 1986 was did not receive all these amenities.

The ride was smooth thanks in part to a full airbag suspension and electronic ride control system. Power was sent to the wheels courtesy of a four-speed automatic transmission. Under the hood was a 5-liter High Output SEFI or throttle body fuel injected V8 capable of producing nearly 230 horsepower. In 1998 the horsepower was further increased after the throttle body was enlarged and better flowing cylinder heads were adapted.

The Mark VII had electronic 4-channel antilock brakes and composite headlights; the first American vehicle to use these features.

Mark VIII
The Mark VIII was the next iteration in the long line of the Mark Series. It was produced from 1993 through 1998. The base 2-door coupe was powered by a 4.6 liter DOHC V8 producing 280 horsepower while the LSC models produced 290 horsepower. The LSC model versions, produced from 1995 to 1996 was the first American vehicle to be equipped with HID headlights. The 1997 through 1998 LSC models continued the HID headlights but with larger housings.

Slow sales resulted in the cancellation of this luxury car series. A Lincoln MK9 Concept was introduced in the early 2000's, but plans of production seem doubtful.
By Daniel Vaughan | Sep 2008
For more information and related vehicles, click
here
INFINITI'S GLOBAL GROWTH PLANS GATHER MOMENTUM
New York / Hong Kong - Infiniti is a brand on the move. Since establishing its global headquarters in Hong Kong and inaugurating Infiniti Motor Company Limited, Infiniti has taken decisive steps to strengthen its brand presence and globalize its business over the last 18 months. The relocation to Hong Kong means Infiniti is strategically placed for growth in emerging luxury markets such as China while remaining closely connected to the west. Under the stewardship of President Johan ...[Read more...]
INFINITI EAU ROUGE – READY TO ROAR AT GENEVA MOTOR SHOW
◾Infiniti hints at powertrain for Q50 Eau Rouge concept ◾Engine to be revealed at Geneva Motor Show on March 4 ◾For more information, visit http://unveil.infiniti.com/ Geneva / Hong Kong – Infiniti has today released a new preview of the Q50 Eau Rouge concept – the sound of premium automotive performance. The identity of the big personality engine with forced induction under Eau Rouge's sculpted and vented hood will be revealed at the 2014 Geneva International Motor Show, but it can be hear...[Read more...]
Snowy Sunday Brings NAIAS 2014 to Successful Finish
• NAIAS exceeds attendance of 800,000 for the first time since 2003
Detroit, Mich., Jan. 26, 2014 - The 2014 North American International Auto Show (NAIAS) came to a close today after an astounding two week celebration of vehicle unveilings, new technology, and the public show itself, which celebrated its 25th anniversary as an international event. Today's gate of 102,153 brings total ticketed attendance of the 2014 show to 803,451. The last time the show broke 800,000 was in 20...[Read more...]
$4.8 MILLION RAISED FOR CHILDREN'S CHARITIES, UP AN ASTOUNDING 30 PERCENT FROM 2013
Detroit, Mich., Jan. 17, 2014 - If there was ever a doubt that the automobile industry is healthy, and that the indomitable spirit of Detroit is alive and well, that notion was put to rest tonight. Tonight, industry and community joined together for the largest single night fundraiser in North America, and for the 13,791 people who attended the 2014 North American International Auto Show Charity Preview, it was both a night to show the world that Detroit takes care of its children, and...[Read more...]
RON BURGUNDY ANCHORS NEW 2014 DODGE DURANGO ADVERTISING CAMPAIGN
◾Co-branded advertising campaign combines power of Detroit automaker, major Hollywood studio and Will Ferrell (as Ron Burgundy) in biggest ever original content promo ◾Campaign launches new 2014 Dodge Durango featuring 'Anchorman 2: The Legend Continues' character Ron Burgundy as its new pitchman ◾Multimedia campaign spans television, digital, social and print ◾Television spots debuted on television and online on Saturday, October 5 ◾Campaign champions holiday release of Paramount Pictures' ...[Read more...]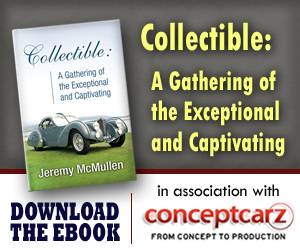 Lincoln
Monthly Sales Figures
Volume
December 2014
9,690
November 2014
8,113
October 2014
8,883
September 2014
7,257
August 2014
8,146
July 2014
7,863
June 2014
7,271
May 2014
8,845
April 2014
6,803
March 2014
8,969
February 2014
6,661
January 2014
5,973
(More Details)
© 1998-2014. All rights reserved. The material may not be published, broadcast, rewritten, or redistributed.