1964 Studebaker Challenger news, pictures, specifications, and information

Tweet
This was the entry level model of the newly faced lifted line of 1964 Studebakers Still having its rubber floor mat and the Spartan use of chrome trim, this was the ideal candidate for a performance Studebaker.

The power train consisted of the same Studebaker 289 cubic-inch V8, with Paxton Supercharger, that powered various models of Studebakers to land speed records at the Bonneville Salt Flats in 1964. The transmission was a Borg Warner T-10 four-speed with a Dana 44 posi-traction axle, (Twin-Traction by Studebaker).

The suspension and brakes have been enhanced to accommodate the hard use of road racing. The challenger has performed trouble-free many times at Road Atlanta, competing in the Walter Mitty Challenge Series. It has been observed with a top speed of 135 MPH.
Historic Horsepower Reigns at The Elegance at Hershey
Hershey, PA (April 16, 2014) – The Elegance at Hershey, known for its garden-party setting showcasing some of the world's rarest and most beautiful cars ever produced, will once again feature a stunning array of vintage high-performance and highly-collectible automobiles. These machines, ranging from a 1907 Renault Runabout to late 1960s Ferraris as well as other exotica, will be displayed on the manicured lawn of the majestic Hotel Hershey on June 15. While the Indiana-based car compa...[Read more...]
BRITAIN'S RACING LORD AIMS TO RAISE SUB-1000 KG ELECTRIC CAR WORLD LAND SPEED RECORD AT BONNEVILLE SPEED SHOOTOUT
10 September 2013 : Technology entrepreneur, former UK science minister and racing driver Lord (Paul) Drayson is bringing his spectacular Drayson B12 69/EV electric Le Mans Prototype racing car to the Bonneville Salt Flats in Utah in an attempt to raise the sub-1000kg electric car world land speed record. Drayson Racing achieved a 204.2mph average speed (subject to FIA homologation) over the measured mile earlier this summer at Elvington Airfield in Yorkshire, UK, and is aiming to go e...[Read more...]
POTEET, CIZEK EARN TOP AWARDS AT GOODGUYS 16TH PPG NATIONALS
Columbus, OH – Tennessee's George Poteet and Nebraska's Ron Cizek collected the top two awards at the Goodguys 16th PPG Nationals in Columbus, Ohio last weekend. Under brilliant sunshine and in front of record crowds, Poteet's vintage NASCAR-inspired '69 Torino won the Goodguys 2013 Optima Batteries Street Machine of the Year while Cizek's popular Ridler award-winning '40 Ford coupe collected the Goodguys 2013 Classic Instruments Street Rod of the Year title. For Cizek, it's the second ma...[Read more...]
FIM eRoadracing Heads to Mazda Raceway Laguna Seca This July
Monterey, Calif., July 1, 2013 – The ground-breaking FIM eRoadRacing World Cup will launch its U.S. series at Mazda Raceway Laguna Seca on Sunday, July 21 as part of the Red Bull U.S. Grand Prix race weekend. The next generation of motorsport will see electrically-powered motorcycles from Europe and the U.S. compete for a place in the FIM eRoadRacing World Final in Asia. FIM eRoadRacing is the world's premier electric motorsport series officially sanctioned by the FIM, the worldwide...[Read more...]
VOLKSWAGEN DELIVERS OVER 41,000 VEHICLES IN AUGUST, REPORTS A 62.5% SALES INCREASE VS. PRIOR YEAR
•Sales momentum supported by improved Total Quality rankings and continued U.S. investments •62.5 percent increase marks the best August since 1973 with 41,011 units sold •Best year-to-date sales since 1973, a 37.6 percent increase •Best August ever for Passat and Tiguan with 10,090 and 2,746 units sold respectively •Jetta Sedan achieved sales of 13,377 units, best August since 2002 •High-mileage, clean diesel TDI models account for 21.4 percent of sales in August. Herndon, VA (S...[Read more...]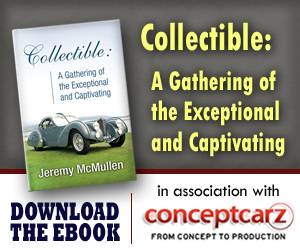 Similarly Priced Vehicles from 1964
Ford Mustang ($2,368-$2,612)
Mercury Comet ($2,125-$2,660)
Chevrolet Corvair Series ($2,020-$2,800)
Volkswagen Karmann-Ghia ($2,300-$2,500)
Triumph Spitfire MK1 ($2,200-$2,200)
Studebaker Eight ($2,071-$2,960)
© 1998-2014. All rights reserved. The material may not be published, broadcast, rewritten, or redistributed.