1951 Crosley Hot Shot news, pictures, specifications, and information

Tweet
This was America's first post war production sports car and less than 2,000 examples were produced between 1949 and 1952. First disc brakes on an American car, First low priced overhead cam engine, a Crosley Hotshot won the first race at Sebring (index of performance). Probably less than 300 Hotshots were produced in 1951 with less than 2 dozen remaining survivors.

This is a 'by owner' restoration completed in 2002 after a 2 year project by its current owner. The car was purchased from a family who had owned it since 1954 and had set outside for over 40 years. It has received several awards including 2005 and 2008 Champion Roadster at the Crosley National Show in Wauseon, Ohio; 22 class winners and 3 best of show awards.
Powell Crosley, Jr., owner of Crosley Broadcasting and the Cincinnati Reds, also wanted to sell cars of his own design. With help from his younger brother Lewis, a trained engineer, the first Crosley automobile was created and priced at just $250. Nearly 5,000 examples were built before America entered World War II and production ceased.

When War time ended, production resumed. In 1949, the Hot Shot roadster was introduced and is classified as America's first postwar sports car. These small vehicles carried a price tag of just $900, less than half the cost of Chevrolet's base model. They backed up their hefty 'sports car' title by winning the Index of Performance and taking overall victory at the first Sebring 6-hour race in 1950. Other victories included the 1951 Swiss Grand Prix and second in the 1951 Tokyo Grand Prix.

Engines built by Crosley were used to carry other racing specials, including those built by Bandini, Moretti and Siata.

This Crosley Hot Shot has been given a complete restoration. It is finished in red with a black interior and equipped with a convertible top. There are four-wheel hydraulic disc brakes, a wheelbase that measures 85 inches, and an overhead valve four-cylinder engine that displaces 44 cubic-inches and produces nearly 27 horsepower.

In 2011, this vehicle was offered for sale at the St John's Auction presented by RM Auctions. It was estimated to sell for $15,000 - $20,000 and offered without reserve. As bidding came to a close, the car had been sold for the sum of $19,800, including buyer's premium.
By Daniel Vaughan | Oct 2011
Powel Crosley, a manufacturer of radio's and refrigerators, began manufacturing automobiles in 1940. The Crosley cars were tiny, quirky and not very popular.

The 'Hot Shot' was America's first post-war sports car. With only 26.5 horsepower the car was not very fast, but handled well and offered an elemental wind-in-face experience typical of British MG's. Only 2,498 Hot Shots were built between 1948 and 1952. Even though production may have begun in 1948, they were listed as 1949 models. Also, the 2,498 Crosleys produced includes both the VC (Roadster) Hotshots and Supersports. Crosley left the car business after 1952.
Introduced in 1949, as a Super Hot Shot, the Crosley Hot Shot came with cut down sides without doors, or removable half doors. The Hot Shot was available at the low price of $849. With new styling that included integral fenders, smooth hood, turn indicators (on sedans and convertibles) and sealed-beam headlights in upright pods the 1949 was by far the best car produced by Crosley. An 80-inch wheelbase was found on convertible, station wagon, delivery and sedan models. On the new Hotshot roadster the wheelbase was updated to an 85-inch. The main variances between the previous model and the Hot Shot was the super side script, the folding top rather than assembled and the red trim around the cockpit. Before 9' hydraulic brakes were installed in June, current roadsters came with 4-wheel Goodyear – Hawley aircraft style disc brakes. This change was implemented due to the salt filled country roads that caused freeze up problems with the brakes.


While working on a U.S. Navy project during the war, Crosley used a block of brazed copper and sheet steel to develop the overhead cam four-cylinder. Eventually postwar cars were installed with these 60 lb engines. Displacing 44 cubic inches, this five-main-bearing engine developed 26.5 hp at 5400 rpm. This engine was popular during the war in powering everything from Mooney Mite airplanes to truck refrigerators. Subject to electrolysis that resulted in holes to developing in cylinders, the copper-steel block was updated to a cast-iron block designed and built by Crosley in 1949. Keeping the original dimensions, this engine added much more stability to the vehicle.

Unfortunately, Crosley's reputation for unstable engines affected sales in the future. The 1949 model was produced in only 7431 units, this drop from 19,000 units for the 1947 model and 29,000 of the 1948s.

Winning the Index of Performance at the Sebring Twelve Hours, the Hotshot was sleek and speedy. Able to achieve 90 miles an hour, the semi-elliptical-spring front suspension and coil springs with rear quarter eliptics were impressive.
By Jessica Donaldson
For more information and related vehicles, click
here
VOLKSWAGEN CELEBRATES 40 YEARS OF THE GOLF AT THE NEW YORK AUTO SHOW
The most successful European car of all time turns 40 ◾More than 30 million Golf models have been sold worldwide ◾Car went on sale in Europe in May 1974, was sold in the U.S. from December that year as the Rabbit ◾Seventh-generation Golf GTI goes on sale in June in the U.S., with Golf TDI® and TSI® models arriving at dealerships in August Herndon, VA — The most successful European car of all time turns 40 this year. More than 30 million Golf models have been sold since the car went...[Read more...]
VOLKSWAGEN ANNOUNCES PRICING OF 2015 GOLF GTI MODELS, STARTING AT $24,395
The latest Golf GTI adds more standard equipment and exciting new optional features ◾Seventh-generation Golf GTI is bigger, lighter, faster, and more fuel-efficient ◾Price rises just $195 over previous-generation GTI, despite more standard equipment and an increase of 10 horsepower and 51 pound-feet of torque from new EA888 TSI® engine ◾Golf GTI Performance Package provides a great value at just $1495, includes electronically-controlled torque-sensing limited-slip differential ◾Dynami...[Read more...]
VOLKSWAGEN OF AMERICA REPORTS FEBRUARY 2014 SALES
February sales total 27,112 units • Jetta Sedan delivered 10,597 units for the month • Passat delivered 6,997 units for the month • Tiguan delivered 2,019 units for the month • High-mileage, TDI® Clean Diesel models accounted for 16.8 percent of sales in February • Passat TDI sales were 1,696, representing 24.2 percent of sales of the vehicle Herndon, VA (March 3, 2014) — Volkswagen of America, Inc. (VWoA) today reported 27,112 units delivered in February. 'February was an expec...[Read more...]
THE NEW POLO - A PARADE OF PREMIERES AT GENEVA
Polo BlueMotion, Polo Blue GT and CrossPolo in top form New efficiency TSI: For the first time, Polo BlueMotion with petrol engine (4.1 I/100 km) Even more charisma: Polo BlueGT now with 150 PS, CrossPolo perfected Ten key facts on the world premiere of the new Polo TSI BlueMotion, Polo TDI BlueMotion, Polo BlueGT and CrossPolo: 1.The world's most fuel-efficient five-seater with a petrol engine: The new Polo TSI BlueMotion consumes just 4.1 l/100 km. 2.The world's most fuel-efficient ...[Read more...]
VOLKSWAGEN BEETLE TURBO AND JETTA GLI RECEIVE POWER BOOST
- New EA888 Gen 3 engine, produced in Silao, Mexico, makes its U.S. debut - Engine offers 10 hp increase over previous Gen 2 powerplant - Beetle models have a manufacturer estimated fuel economy improvement of up to eight percent on the combined cycle - Beetle R-Line® coupe will be priced from $30,135 with the six-speed manual transmission Herndon, VA - The Volkswagen Beetle Turbo, Beetle Turbo Convertible, and the Jetta GLI receive a number of running changes to 2013 model year car...[Read more...]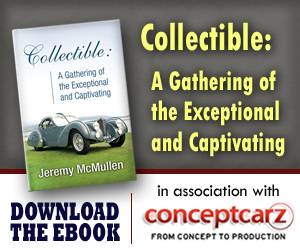 © 1998-2014. All rights reserved. The material may not be published, broadcast, rewritten, or redistributed.