1912 Standard Electric Model Electrique news, pictures, specifications, and information

Tweet
Few examples remain of what was the Standard Electric Car Company of Jackson, Michigan. The company was in business from 1911-1915. Clem Krueger, who had worked for the Studebaker brothers in South Bend, Indiana, ran the Standard Electric Car Company and adhered to strict electric vehicle practices in his automobile's production. The most popular model during those short production years was the closed Coupe, however a Runabout was occasionally offered. The vehicle was steered by a tiller on the left side and was widely advertised as able to run 110 miles between charges. In November 1915, the company discontinued production and sold its factory to Benjamin Briscoe.

The car shown is the only electric vehicle to complete the New London to New Brighton Auto Run in Minnesota, created to mimic the annual London to Brighton Commemorative Run held in England. While the British original covers 57 miles, the Minnesota version is double that in length at nearly 125 miles. Also, the New London to New Brighton Run is not a race but a tour.

This automobile is the Model 'Electrique' Electric Motor. It has a 96-inch wheelbase. The original price was $1,885.00, which would be about $34,410 in today's dollars.
Source - LeMay Museum
VOLVO CARS INTRODUCES TWIN ENGINE TECHNOLOGY IN WORLD'S MOST POWERFUL AND CLEANEST SUV
The first Volvo designed from the ground up for plug-in/electrification compatibility, the XC90 T8 delivers all the performance of a luxury SUV, but with emission levels that even small hybrid cars struggle to match. When designing the XC90 T8, Volvo Cars chose not to compromise on performance, driving pleasure, efficiency or even luggage space. By building on the new modular Scalable Product Architecture (SPA) platform and successful Drive-E petrol powertrain, the company has created a uniqu...[Read more...]
LOCALLY EMISSION-FREE, POWERFUL AND CONNECTED
• Zero Emissions, Zero Compromises
April 28, 2014 - MONTVALE, NJ -- The all-new 2014 B-Class Electric Drive features dynamic design, a premium interior and a powerful electric motor for emission-free mobility. This allows for lively, effortless driving pleasure over a real-world range of 85 miles (EPA)*. In addition, the B-Class Electric Drive is digitally networked. Thanks to its connectivity, it can be conveniently checked and configured via the internet. As the Mercedes-Benz ...[Read more...]
VOLKSWAGEN E-GOLF TO MAKE NORTH AMERICAN DEBUT AT THE LOS ANGELES AUTO SHOW
The first fully electric Volkswagen for the U.S. market promises everyday usability and versatility with zero tailpipe emissions and low ownership costs ◾ Drivetrain consists of 24.2 kWh lithium-ion battery and 115 horsepower electric motor: 7.2 kW onboard charger is standard ◾ Three driver selectable regenerative braking modes ◾ Standard Fast Charging capability allows 80 percent battery charge within 30 minutes ◾ Roadside Assistance Plan takes the anxiety out of 'range anxiety' ◾ First Vo...[Read more...]
BMW POWERS DOWN THE COST OF ELECTROMOBILITY
Woodcliff Lake, NJ – 3:00 am EDT/12:00 am PDT July 22, 2013… BMW today announced pricing for the ground-breaking BMW i3 electric vehicle. The Manufacturer's Suggested Retail Price (without Destination & Handling) in the US will be $41,350, before any federal or state incentives. The Destination & Handling fee in the US is currently $925. 'The BMW i3 heralds the dawn of a new era for individual mobility and for the BMW Group. True to a genuine BMW, the BMW i3 has strong emotional appea...[Read more...]
World'S Fastest Ev – Detroit Electric Sp:01 – Makes Global Public Debut At Shanghai Motor Show
• Limited-edition SP:01 is world's fastest pure-electric production sports car– 155 mph (249 km/h)top speed and 0-62 mph (0-100km/h) in 3.7 seconds
• SP:01boasts a carbon-fibre body, luxurious and high-tech interior, and range of over 180 miles
• Customer orders already confirmed
Detroit Electric's new high-performance electric sports car, the SP:01, received its global public reveal at the Shanghai Motor Show today (20 April 2013). A limited-edition, two-seat pure-ele...[Read more...]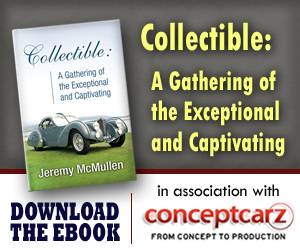 © 1998-2014. All rights reserved. The material may not be published, broadcast, rewritten, or redistributed.