1960 Buick Invicta news, pictures, specifications, and information

Tweet
This 1960 Buick Invicta Hardtop is equipped with a 401 cubic-inch V8 capable of producing 325 horsepower. The engine is matted to a three-speed automatic gearbox which sends power to the rear wheels. This is a well cared for and rare example of the Invicta line. It has been treated to a recent and complete restoration. It is finished in white paint with a red-and-white interior. The white-wall tires are period correct and the chrome is said to be in excellent condition. It was offered for sale at the 2006 Gooding & Company Auction held in Pebble Beach where it was estimated to sell for $35,000-$45,000. It was offered without reserve, which was not necessary, as the car was sold within the estimated range, finding a new owner for the price of $38,500.
By Daniel Vaughan | Feb 2007
The Buick Invicta models were powered by a 401 cubic-inch V8 engine offering 325 horsepower. This was connected to a 'Turbine Drive' automatic transmission. This car features a 'Custom' option which was introduced mid-season and offered only on the two-door hardtop, convertible and wagon. Invicta Custom content included a dream-car-inspired leather bucket seat interior with front center console and special badging. Only 2,723 Invicta Customs were built, including 1,750 two-door hardtops.

The Invicta were influenced by the jet-age, with its canted delta fins in the rear and a set of simulated twin-jet nacelles.
By Daniel Vaughan | Aug 2010
The Custom series of the Buick Invicta was introduced mid-year in 1960. The focal point of this special edition was the 'Custom' interior featuring plush bucket seats upholstered in genuine leather. Coupe and convertible versions were intended to compete with the Ford Thunderbird, but the station wagon edition was a horse of a different color.

Patterned after the 1959 Buick 'Texan' auto-show wagon, the 1960 Custom station wagon had a Western-themed interior with chrome Longhorn emblems and real walnut trim on the doors. This exclusive interior was offered only in a Cordovan and Buckskin color scheme. The Invicta Custom was the highest-priced station wagon produced by GM in 1960 and with only 297 built, it is the lowest-priced 1960 Buick.

This Invicta Custom wagon is one of only six known to exist. It was located by the owner's son in a Pennsylvania junkyard and painstakingly restored over a period of nearly twenty years.
The Buick Invicta was produced from 1959 through 1963. The name Invicta was Latin which refers to invincibility. They were full sized vehicles offered in multiple body styles including a 2-door hardtop and convertible, and 4-door hardtop and station wagon. In 1960, Buick introduced a custom trim package called the Series 4600 Invicta which featured bucket seats and a 'consolette'. Sales were modest.

The Buick Invicta were powered by Buick's big-block 401 cubic-inch V8 engine which gave the car the nickname 'banker's hotrod.'

In 1962, Buick introduced the Wildcat 2-door hardtop within the Invicta series which featured bucket seats, vinyl top, special badging and trim, and a full console.

Sales for the 1963 Invicta station wagons were 3,495. This was the final year for the Invicta brand name. It was replaced by the Wildcat.
By Daniel Vaughan | Feb 2007
A full-sized automobile produced by General Motors, the Buick Invicta had very short model run from 1959 until 1963. Introduced as a full line of body styles for 1959, the Invicta was a continuation of the Buick Century concept that joined the standard size Buick LeSabre body with Buick's larger 401 in³ Nailhead V8 engine, which was dubbed 'the banker's hot rod' which delivered 325 horsepower at 4,400 rpm and 445 pound feet of torque at 2,800 mm.. The model run was short enough that only one engine was used throughout its lifetime, but it was still a significant model in Buick's performance history.

In 1958 Buick introduced the final Century, and Buick then adopted the idea of a big engine and small chassis to create the Invicta. The Invicta name only lasted five years before the Invicta Wildcat of 1962 broke away and became a family of its own of cars that would last until 1970. For 1959 Motor Trend named the Invicta four-door hardtop the 'Best Look-ing Car Overall' and also named the Invicta Estate Wagon 'Best Looking Wagon.' Jim Whipple, Car Life, commented that 'the '59 Buicks are beautifully styled and finished cars, well-built and powerful.' The Invicta name was derived from Latin and meant 'unconquerable, unbeatable and invincible'. The Invicta line included multiple body styles that included a 2-door hardtop, convertible, 4-door hardtop and a station wagon. Though sales never reached that of the Electra or LeSabre models, they were still consistent with the traditional sales penetration of Buick's sporty mid-priced models. During this time Buick lost market share and dropped from fifth to seventh place among auto manufacturers.

In 1960 an Invicta Custom 4600 trim package was introduced which featured bucket seats and a 'console' in the hardtop coupe, wagon and convertible. The wagon had a leather bench seat with a center armrest on some 4-door hardtops. The 1960 Invicta was a step back from the excessive change of the 1959 models. The headlights were placed side by side and the hood was lowed, while the front grille was made of blocks that became concave vertical slats. On the inside of the 1960 Invicta the instrument panel was all new with lights from coolant temperature, oil pressure and the generator function. During the endurance test at Daytona the new model performed well. Unfortunately even few Invictas were sold, despite its excellent performance and Buick dropped to ninth place in overall sales. The Invicta came in six models; four-door hardtops, two-door hardtops, sedan, convertible, and the estate wagon which came in two models.

In 1962 the Buick Wildcat 2-door hardtop was introduced within the Invicta series. Featuring more of the interior trim of the Invicta Custom, the Buick Wildcat came with standard bucket seats and upgraded door panels. The Wildcat did feature a long console with a tachometer and a shift lever instead of the Invicta Custom's shorter console. Other features included unique badging and exterior trim, and taillights and a vinyl top that was utilized on the Electra 225 instead of those of the LeSabre/Invicta.

The Wildcat replaced the Invicta in 1963, taking over the two-door coupe, four-door hardtop and convertible body styles. As its sole model the Invicta series had a 6-passenger station wagon and only 3,495 were ever built in 1963 before the name disappeared completely.
By Jessica Donaldson
For more information and related vehicles, click
here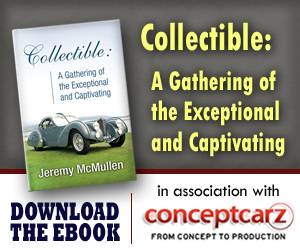 Similarly Priced Vehicles from 1960
Chevrolet Corvette C1 ($3,900-$3,900)
Buick Electra ($3,816-$4,300)
Daimler SP 250 ($3,905-$3,905)
Pontiac Bonneville ($3,258-$3,530)
Austin-Healey 3000 MKI ($3,050-$3,370)
Porsche 356B ($3,720-$36,000)
Ford Thunderbird ($3,753-$4,222)
Buick LeSabre ($2,755-$3,491)
Alfa Romeo Giulietta Spider ($3,515-$3,515)
Oldsmobile Dynamic Eighty-Eight ($2,840-$3,475)

Average Auction Sale: $19,466
Buick
Monthly Sales Figures
Volume
December 2014
20,357
November 2014
19,143
October 2014
18,699
September 2014
17,466
August 2014
22,143
July 2014
17,683
June 2014
21,403
May 2014
19,957
April 2014
19,214
March 2014
20,428
February 2014
19,192
January 2014
13,278
(More Details)
© 1998-2014. All rights reserved. The material may not be published, broadcast, rewritten, or redistributed.