1914 Stutz Model 4E news, pictures, specifications, and information

Tweet
This 1914 Stutz Bearcat with chassis number 2250 is powered by a 390 cubic-inch T-head four-cylinder engine that produces about 60 horsepower. It has a three-speed manual gearbox and two-wheel mechanical brakes. It has been awarded a National First Place award from the Antique Automobile Club of America and been featured in Automobile Quarterly magazine.

This Bearcat does justice to the legacy of the Stutz Bearcat as being powerful, and a true performance machine. The low-slung chassis makes it suitable for many types of track conditions including high speed cornering. The fuel tank is mounted directly behind the driver, along with a trunk and dual rear-mount spare tires.

Harry Stutz entered the automotive industry in 1903. Within a short period of time he was appointed chief engineer for the American Motor Car Company. In 1906 he was employed by the Marion Company and stayed with them until 1910, when he left to form the Stutz Auto Parts Company. He was joined by a colleague from Marion. The Stutz Auto Parts Company ran a success business selling gearboxes and axles, among other parts. Within a year, Stutz had created his first automobile to bear his name. Boldly, he entered the prototype car in the inaugural Indianapolis 500. The car endured a great deal of tire trouble and finished the race in an impressive 11th place. The car had averaged 68 mph during the race and had held off many factory teams driven by professional drivers. The slogan was born, 'The Car That Made Good in a Day.'

This impressive feat but an unknown automobile producer skyrocketed the Companies fame. The Bearcat made its debut a year later and many were entered in racing competition. In 1913 at the Indy 500, a Bearcat emerged in 3rd place. At the 1915 Indianapolis 500, the Bearcat and their 'White Squadron' of racers managed a third, fourth and seventh place finish.

The pre-1915 Stutz Bearcat is a rare site to behold. This example was offered for sale at the 2006 Gooding & Company Auction held in Pebble Beach where it was estimated to sell between $400,000-$500,000. It was offered without reserve. In recent times, a number of Bearcats have crossed the auction-block stage and often have resulted in a bidding war that escalates the price well beyond the estimated value. These are very rare cars with a proven racing pedigree. Their history is impressive and entertaining and they are a popular feature at many concours's and sporting events. This Bearcat did find a new owner who was willing to spend well above the estimated value. The car was sold for $715,000.
By Daniel Vaughan | Feb 2007
The Stutz Series E Bearcat is a minimalistic vehicle with a racing chassis, two seats, fuel tank and fenders, with a small trunk and a petite monocle windshield. The T-Head Wisconsin motor is rated at 36.1 horsepower but it is more in the range of 60 horsepower. Top speed is near 80 mph with zero-to-fifty miles per hour is achieved in under 18 seconds.

A.J. Tony Koveleski served on the boards of the AACA, CCCA and SCCA. In 1948, he acquired this car from the Manville Estate of Nyack, New York. It was pulled from a barn where it had sat idle for many years with its original gray paintwork still in place. It was in original condition having only 13,025 miles on the odometer.

The car was treated to a restoration over the next few years and given a bright yellow coat of paint. In 1949, it was shown at the Lars-Anderson Museum in Massachusetts, where it won first prize (Best of Show Restoration). Also in 1949, it went on the Antique Auto Glidden Tour where it won First in Class, followed by a Junior in Class win at Devon and won the Senior Class at Hershey Antique Auto Club events.

This car has been driven in Pennsylvania's Giant's Despair Hillclimb, Bridgehampton, Glidden Tours, and at Watkins Glen. It was selected, along with 10 other cars, to compete in the 1954 Anglo-America Rally. After the 850-mile course, which ran from Edinburgh to Chichester, Koveleski, the Stutz won the coveted first prize for a time trial at Goodwood ahead of 19 other entrants.

There are less than six original Bearcats known to exist in modern times. In 2008, this Series E Bearcat was brought to the Gooding & Company auction held in Pebble Beach, CA. It was estimated to sell for $1,000,000 - $1,400,000. The lot was sold for $1,375,000, including buyer's premium.
By Daniel Vaughan | Mar 2009
The current owner of this Stutz Model 4E purchased it from the legendary A.K. Miller Collection auction in 1996. At the time, the car was completely unrestored and a highly original example, even having its original custom seat covers which helped preserve the upholstery in remarkable condition. A complete professional cosmetic and mechanical restoration was undertaken, bringing it back to its original condition.

The 16-valve, four-cylinder engine offers 60 horsepower which is sent to the rear wheels via a three-speed manual gearbox. There are two-wheel mechanical drum brakes and live-axle suspension with semi-elliptic leaf springs.

In 2009, this Touring Car was offered for sale at Gooding & Company's Auction in Pebble Beach. The lot was estimated to sell for $175,000 - $225,000. As bidding came to a close, the lot had been sold for the sum of $220,000, inclusive of buyer's premium.
By Daniel Vaughan | Jan 2010
The Stutz Bearcat was produced from 1914 through 1924. The first version was produced from 1914 to 1917 and was powered by a 6388 cc four-cylinder engine. The Bearcat was a creation inspired by a Indy sports car racer built by the Stutz Motor Company in 1911. It was powered by a 361 cubic-inch four-cylinder engine that produced 50 horsepower. The Bearcat continued the tradition of lightweight construction, potent engine, and superior performance. The vehicle utilized an 'underslung' design which allowed the vehicle to be constructed lower than most vehicles, sitting closer to the ground. They were void of any unnecessary amenities, had no doors and only a small 'monocle' windscreen to protect the driver. It weighed just 4500 pounds and rested on a 120 inch wheelbase. There was usually seating for two and no top to protect the driver or passenger from the elements.

In 1912 the Stutz Bearcats proved their potential by winning 25 out of the 30 races in which they were entered. Their slogan was 'The car that made good in one day'. This was a popular slogan and is still remembered by many even to this day. The title was adorned on Harry C Stutz in 1911 when his driver, Gil Anderson, placed 11th at the Indianapolis 500, an amazing accomplishment and one that immediately inspired sales. The car had been built in just five weeks and was the first automobile to bear the name 'Stutz'. At Indianapolis, it had averaged 110 km/h (about 68 mph) and was only beaten by vehicles with engines much larger than its own.

A disgruntled buyer of a Stutz complained to the Stutz Company that Mercer's were beating his car. In response, the Stutz Company set out to be the coast-to-coast record. In 1915, Erwin George 'Cannonball' Baker drove a Bearcat from San Diego to New York in 11 days, 7 hours, and 15 minutes. This broke the previous record. Baker went on to set 143 distance records. Sales continued to climb. A Wall Street investor spear-headed by Allan A. Ryan bought controlling interest in Stutz. This allowed more capital and allowed Stutz to expand their manufacturing facilities. Harry Clayton Stutz sold his interest in the company in 1919. He turned his attention to two new endeavors, the Stutz Fire Engine Company and the H.C.S. Motor Car Company.

The production of the Stutz Bearcat continued until 1924. The car continued its tradition of being a sports car. It was fast and had excellent performance for the era. The clutch was said to be so stiff that it prevented woman from driving the vehicle - many said this was a 'man's car.' The two-wheel mechanical brakes also required much force to operate.

The Stutz Company stayed in business until 1935 when it was forced out of business due to the Great Depression. In 1923, Frederick Ewan Moskowics, became the president of the Stutz Motor Car Company. Under his direction, the company was repositioned as a company that produced elegant sedans renowned for safety. Essentially, he turned the he-man cars into luxury beauties. In 1929 Moskowics resigned and was succeeded by Edgar S. Gorrell.
By Daniel Vaughan | Dec 2006
For more information and related vehicles, click
here
HONDA PERFORMANCE DEVELOPMENT ENGINES ON DISPLAY AT SEMA
◾Ladder of HPD engines featured, from karting to Indy car ◾Indianapolis 500-winning Honda Dallara centers display ◾B-Spec HPD Fit demonstrates range of available products 11/04/2014 - LAS VEGAS -- Today Honda Performance Development (HPD) will feature nearly a dozen racing products at the Honda booth at the 2014 Specialty Equipment Market Association Show (SEMA) in Las Vegas, illustrating the wide range of competition products and services offered by the racing subsidiary of American...[Read more...]
DARIO FRANCHITTI TO DRIVE CAMARO Z/28 INDY 500 PACE CAR
NEW YORK — Three-time Indianapolis 500 winner Dario Franchitti will drive a 2014 Chevrolet Camaro Z/28 to pace the 98th running of the Indianapolis 500 on May 25. It's the eighth time a Camaro has been the pace car, starting in 1967 – and the 25th time a Chevrolet has paced the race. Franchitti won the Indy 500 in 2007, 2010 and 2012, and he is only the third driver ever to win at least three consecutive IndyCar titles – among four championships overall. Franchitti's appearance in t...[Read more...]
LAWRENCE LOSHAK PRESENTED WITH 43rd RRDC MARK DONOHUE AWARD TROPHY
DAYTONA BEACH, Fla. (Jan. 25, 2014) - Lawrence Loshak, who was named the 43rd recipient of the RRDC Mark Donohue Award at the SCCA National Championship Runoffs last September, was presented the unique trophy at the annual Road Racing Drivers Club dinner in Daytona Beach. A record number of RRDC members and their guests attended the dinner, held prior to the Rolex 24 At Daytona, the season opener for the 2014 TUDOR United SportsCar Championship. RRDC president Bobby Rahal and RRDC memb...[Read more...]
PETER SACHS RECEIVES RRDC'S 2013 BOB AKIN AWARD
DAYTONA BEACH, Fla. (Jan. 24, 2014) - Peter Sachs, a retired successful SCCA, IMSA, USRRC and vintage racer, received the 2013 Bob Akin Award from the Road Racing Drivers Club at a dinner prior to the running of the Rolex 24 At Daytona, the season opener of the 2014 TUDOR SportsCar Championship. Each recipient of this honor, considered the top award in motorsports for amateur, vintage/historic or semi-professional drivers, is selected by Akin's son Bobby, RRDC members Brian Redman and ...[Read more...]
Mazda6 Becomes First Diesel To Win At Indianapolis Motor Speedway
July 26, 2013 (INDIANAPOLIS, Ind.) Over the past four decades, Mazda has scored hundreds of race wins at tracks across the county, and around the world. But until today, Mazda did not have a win at what is perhaps the most famous racetrack in the world, the Indianapolis Motor Speedway. That box has now been checked. In the Grand-Am Brickyard Grand Prix, the #70 SpeedSource Castrol Edge Mazda6 SKYACTIV-D Clean Diesel scored the GX class win. The win was the fifth in a row for the al...[Read more...]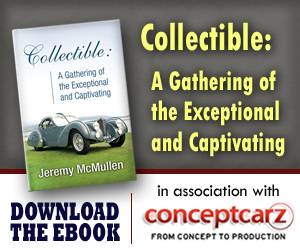 © 1998-2014. All rights reserved. The material may not be published, broadcast, rewritten, or redistributed.