1972 BMW 3.0 CS news, pictures, specifications, and information

Tweet
This 1972 BMW 3.0CS is powered by a 2986-cc straight-six engine and sits atop a 103-inch wheelbase. It has a four-speed manual gearbox and an overall weight of 3087-pounds. It has rare options such as air-conditioning, sunroof, and four-speed gearbox. It has been recently restored which cost an estimated $40,000.

This car is finished in silver paint and had a blue leather interior. The factory alloy wheels have Michelin tires on them.

This car was offered for sale at the 2006 Gooding & Company Auction held in Pebble beach, Ca. It was offered without reserve and estimated to sell for $20,000-$30,000. This estimate proved to be accurate, as the vehicle sold for $23,100.
By Daniel Vaughan | Feb 2007
| | | |
| --- | --- | --- |
| | | Coupe |
Ask any Wall Street Master of the Universe; of course BMW has always been the ultimate driving machine. Though actually it wasn't until 1975 when, through their advertising, they really became The Ultimate Driving Machine. And never has a tagline fit a brand better than that one. The early 20th century was a tumultuous time for the fledgling auto industry. Companies were created. Companies disappeared. Bicycle makers, carriage builders, tinkerers and dreamers all contributed to this rich tapestry that embodied those hardscrabble formative years. After WWI, German manufacturers were severely restricted and many companies were sold, reorganized or simply padlocked. Into this milieu BMW was born. Following Rapp Motorenwerkeaircraft's restructuring, Bayerische Motoren Werke AG - or Bavarian Motor Works - was formed in 1917. BMW was forbidden from building aircraft engines, their predecessor's bread-and-butter. Instead they focused on products like railway brakes. When treaty restrictions eased they shifted to motorcycles, and eventually automobiles. Their performance pedigree is well-earned from wins at the Mille Miglia to numerous checkered flags at LeMans, Nurburgring and Spa and Daytona. All have served to further solidify BMW's status as a sporty driver's car.

Coachbuilder Karmann built the E9 CS (Coupe Sport) for BMW in the 1970s. About 400 reached United States shores in 1972. This car was originally imported to California where it remained for over 38 years. It has never been restored, is finished in Fjord Blue and enjoys a top speed north of 124 mph. The car has black Connelly leather, factory AC, a sunroof and window shades.
Considered to be BMW's pride and joy, the three-liter was in production for the following two decades. Replacing the 2800CS, the 3.0CS was introduced in March of 1971 and featured a bigger 180bhp engine and 4-wheel vented disc brakes. A total of 11,063 were produced until December, 1975 and included the Coupe 2 door, 4 seats. The 3.0CSL was introduced in May of 1971 and introduced a 3.0 Carb engine, plexi-glass windows, stiffer suspension and sports seats and alloy panels.

In September of 1971, the 3.0CSi was introduced and featured Bosch Fuel Injection, 200bhp and Longer Final drive. A total of 8,199 3.0CSi's were produced. The following August the 3003cc 3.0CSL replaced 2985cc 3.0CSL.

Each and every coupe was built by Karmann at Osnabrück, in north-west Germany, though saloons were all assembled at Munich. These models used running gear and were shipped 600km from Munich by train. The Karmann business is responsible for building numerous VW Golf's and Ford Escort cabriolets in the more recent years.

Originally priced at £5,345 in the UK, the BMW 3.0 CS came with power-assisted steering at an extra £119, and automatic transmission for £220, and air conditioning for an expensive £485.

The three-liter BMW coupes were very popular during the seventies in Britain. More of a symbol than a profit-making range, the 3.0-litre coupes were a statement that the Bavarian Motor Works had returned and would be successful. Stylish, high-performance, and a successful racing vehicle, the 3.0-litre did much to help breed a positive image of BMW. Struggling from near-bankruptcy, BMW had tried to repair this image in 1961 with the four-cylinder 1500 salon. The modern BMW's at this time had been well-engineered, but seemed boring and stodgy. The introduction of the 3.0 CS model was a major attempt to erase the previous image of a struggle.

During the 1960's, desperately plunging towards extinction, BMW attempted to appeal to the public once again. Designing larger, newer engines, the models introduced were more practical and led to profit and a new image. The big and costly 502s, 503s and 507s demand had ended, and BMW was ready for a facelift. The 1500 was introduced, the 2000, and finally the 2000 CS models which turned out to be the turning point for BMW.

Introduced in 1968, the original six-cylinders were launched, and has continued to be the engine type of choice ever since. Re-engineered, the Hofmeister-styled 2000 CS led way to the 2800 CS. Only half of a new model, the 2800 CS had an underpan that was based on that of the 2000 saloon, engine, transmission and a front end from the newer six-cylinder saloons.

Available with either manual or automatic transmissions, both versions came with 2,985cc and 180bhp. In July 1971, stick shift vehicles were first imported, though the original automatic 3.0 CSA wasn't available until March of 1972. In May of 1972, the fuel-injected 200bhp 3.0 CSi replaced the 3.0 CS. Besides the 'i' on the trunk, the vehicle was identical to the previous vehicle. In October of 1972, the 3.0CSL was offered in the UK, with only 500 prototypes imported before mid-1974. These new models weren't as light as BMW had hoped, due to the insistence by the concessionaires' of electric windows, sound-deadening and real bumpers installed on the vehicle. Popular, and easy on the eye, the 3-litre coupe was expensive, but came with elegant styling, quick acceleration and a refined running system. Eventually becoming the 'batmobiles', 39 models with aerodynamic add-on kit came with transverse rear aero-foils, roof panel hoops, rubber strakes along the front wings, and large front 'chin' spoilers.

Until the end of 1975, the series production vehicles, the 3.0 CSi and 3.0 CSA continued on sale in the UK along with a 'post-Energy Crisis' car, the 2.5 CS which was produced from 1974 to 1977.

The 3.0CS was considered to be too heavy, cumbrous and had a distressing tendency for rusting away. Unfortunately their value declined during the 80's. If one can afford the high restoration and maintenance costs required with the 3.0-litre coupe, this will be a vehicle you will love. The price of parts is high, and BMW makes no excuses for the costs. Classic Cars in May 1983 was quoted regarding the BMW model 'built and painted by a coachworks without the advantages of slipper dips, electro-coat and all other ways of penetrating box cavities.'

The CSL, ('L' stands for 'leicht' in German, or 'lightweight') is based on the 3.0 CS coupe, continued to win races even into the 1970's, although production ended in 1975. The first lightweight derivative of the 3.0CS, BMW introduced the CSL in September of 1972. It featured less luxury equipment, yet offered an aluminum hood, trunk lid, and doors in left-hand drive. Winning five European Touring Car Championships between 1973 and 1979 in addition to national championships in various countries, the 3.0 CSL continued on to be a success in the racing world. The BMW six-cylinder engine has grown from 3.2 to 3.5 liters during its span of development and due to the development of a four-valve cylinder head, it has increased its horsepower from 340 to 430. A total of 1096 vehicles were produced by BMW.

The 'Batmobile' CSL was also based on the 3.0 CS coupe, and eventually became one of the most successful production racers of all time.
By Jessica Donaldson
For more information and related vehicles, click
here
Luigi Musso: Talented, Tempting and Troubled
Following Alberto Ascari's back-to-back titles in 1952 and 1953 there have been no Italian Formula One World Champions. While there has been a great amount of hope throughout the years, Italians have been left without a World Champion. Perhaps, it could be argued, all such hopes died with Luigi Musso on the 6th of July in 1958. Since Ascari there have certainly been some notable Italian drivers within Formula One history books. Such names as Michele Alboreto, Elio de Angelis, Alex Zanardi, Ri...[Read more...]
Let's Get Dirty!
• Toyota Kicks Up Some Dust with the All-New TRD Pro Series of Off-Road Vehicles
CHICAGO (Feb. 6, 2014) – Get ready to go where even roads fear to tread with the adrenaline-pumping TRD Pro Series from Toyota. Already favorites among serious off-roaders, the 2015 Toyota Tundra, Tacoma and 4Runner will get even more capable with these new, aggressive off-road packages designed by the experts at Toyota Racing Development (TRD). Rising from the Desert The TRD Pro Serie...[Read more...]
SALON PRIVÉ CONFIRMS BMW FOR 2013
Syon Park, London, 24 July 2013 – BMW confirms its return to Salon Privé this year with the M6 Gran Coupé and the M5 Saloon. Revealed for the first time at the Detroit Motor Show 2013, the M6 Gran Coupé, based on the 6 Series Gran Coupé boasts new M design features, such as an ultra light carbon-fibre reinforced roof and 20' M double-spoke light-alloy wheels, exclusive to the Gran Coupé. It also utilises the M TwinPower Turbo 8-cylinder petrol engine, which uses twin VANOS and Val...[Read more...]
Goodwood Festival of Speed 2013: auction of Mercedes-Benz W 196 R one of highlights at world's 'largest motorised garden party'
• Mercedes-Benz Classic presents great moments in motor-racing history at Goodwood • Motorsport festival celebrating its 20th anniversary • Auction of only privately owned post-war Silver Arrow by Bonhams sure to cause a stir Stuttgart – This year's Goodwood Festival of Speed in West Sussex, England, includes the auction of a Mercedes-Benz Type W 196 R Grand Prix racing car on 12 July 2013. The auction will be one of the highlights of a weekend dedicated to motor sport. Mercedes-Benz...[Read more...]
EUROPEAN LE MANS SERIES AND LE MANS 24 HOURS 2013 NELSON PANCIATICI WILL RACE IN ALPINE N° 36
Paris, Friday 22 March: Alpine announced today that they are car number 36 in the Le Mans 24 Hours, with Nelson Panciatici, Pierre Ragues and the third driver, freshly appointed, Tristan Gommendy behind the wheel. Nelson Panciatici, the youngest of the team, and Pierre Ragues, were confirmed in the initial programme. They are now joined by Tristan Gommendy for the Le Mans 24 Hours. The three French drivers, all discovered and trained in Renault's single-seater division, have between them acc...[Read more...]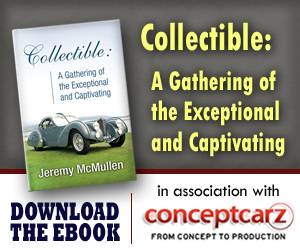 BMW
Monthly Sales Figures
Volume
November 2014
31,019
October 2014
30,602
September 2014
25,586
August 2014
27,214
July 2014
26,409
June 2014
30,201
May 2014
29,602
April 2014
25,202
March 2014
32,107
February 2014
22,017
January 2014
18,253
December 2013
37,389
(More Details)
© 1998-2014. All rights reserved. The material may not be published, broadcast, rewritten, or redistributed.