Image credits: © Ferrari.
1974 Ferrari Dino 308 GT4 news, pictures, specifications, and information

Tweet
Considered to be angular, or 'wedge-shaped', the Ferrari Dino 308 was considered to be the groundbreaking model for Ferrari as it featured the new 3.0-liter V8 engine that would become the trademark for the business.


Introduced in 1974, this vehicle came soon after the merge between Ferrari and Fiat. After producing 2,826 vehicles, the Ferrari 308 GT4 was replaced by the Mondial in 1980.

The Ferrari 308 GT4 carried the Dino badge in tribute to Enzo Ferrari's son, Dino at first, before switching to the Ferrari badge.

Affordable, with a superbly styled body, and great performance, the 308 GT4 carried the Bertone bodywork rather than Pininfarina.

These vehicles are considered to be a bargain today, and relatively easy to acquire as they remain priced similarly to a low-end sports car.

Introduced at the Paris Motor Show in 1973, the 308 featured controversial styling at first, due to its angular lines. The chassis was stretched for a 2,550 mm wheelbase to make room for a second row of seats, and was based on the 246 Dino.

The V8 was mounted transversely, and the 3.0L (2827 cc) V8 produced 255 hp and was integrally joined with the gearbox.

Appearing in an episode of BBC's Top Gear and was purchased Richard Hammond. The car was acquired for less than 10,000 British pounds.

Though under frequent ridicule by Jeremy Clarkson, who considered the Ferrari Dino to be 'fake Ferrari', it was the most reliable car of the times.
By Jessica Donaldson
Aston Martin Motorsports Festival to Debut August 30 and 31, 2014 at Mazda Raceway Laguna Seca
Coincides with fourth round of new Aston Martin GT4 Challenge one-make race series featuring the Vantage GT4 MONTEREY, Calif., June 10, 2014 — TRG-AMR (Aston Martin Racing) has announced that it will launch the first ever North American Aston Martin Festival over Labor Day weekend, August 30 and 31, 2014, at Mazda Raceway Laguna Seca. The 2014 Aston Martin Motorsports Festival will be open to all owners, racers, and enthusiasts alike, offering the opportunity to see road an...[Read more...]
New MEF reopens tomorrow
Modena, 17 February – The Enzo Ferrari Museum (MEF) will reopen tomorrow, displaying its new focus which is aimed at celebrating Enzo Ferrari and the values of the Modena area. The renovations have begun with the main wing, which has been transformed into a kind of 'time machine' where it is possible to relive nearly 100 years of history, progress, racing, extraordinary cars and passion. Visitors will be immersed in an emotional film projected all around them that will offer a preci...[Read more...]
The 32nd re-enactment STARTS IN California
• 'A special prize given at the 'Pebble Beach Concours d'Elegance'
• A project has been announced for the recognition of outstanding participants
• Registration for the 2014 edition will begin at the end of September
• Important changes are expected for the race route
• New coefficients of merit will be assigned to the participating vehicles
The Mille Miglia's international popularity and the friendship thatbinds motor racing to 'Stars and Stripes...[Read more...]
ASTON MARTIN GT4 CHALLENGE HEADS TO DONINGTON
The Aston Martin GT4 Challenge of Great Britain – a single marque championship in which Vantage GT4 drivers battle it out on some of the most exciting circuits in the UK and Europe – continues on 1 June when the third round of the championship gets underway at Donington Park. James Walters, senior sales manager at Aston Martin Racing comments: 'We've seen a fantastic opening to the season already with Silverstone and Oulton Park. We've witnessed some nail-biting wheel-to-wheel racing, tense p...[Read more...]
Aston Martin To Race In North America With TRG (The Racers Group)
Aston Martin's new portfolio of race cars; Vantage GTE, V12 Vantage GT3 and V8 Vantage GT4 will be seen in domestic competition in North America from next season after TRG (The Racers Group) were today appointed by Aston Martin Racing as an official partner. Under a new partnership; TRG-Aston Martin Racing North America, LLC (hereafter;TRG-AMR), the two companies will work together with the aim of bringing Aston Martin race cars to all of the major sports car racing series' in the United Sta...[Read more...]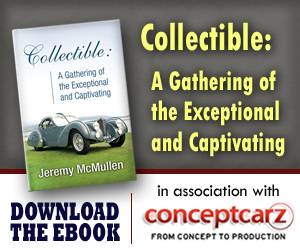 © 1998-2014. All rights reserved. The material may not be published, broadcast, rewritten, or redistributed.