Image credits: © Nissan.
2008 Nissan X-Trail news, pictures, specifications, and information

Tweet
NEW X-TRAIL: BUILDING ON SUCCESS
Owners liked the original X-TRAIL. So, nissan listened to them to understand how the all new X-TRAIL could build on the success of the original. That's why the all-new X-TRAIL has a familiar look and similarly broad range of abilities. But is better and wîth added 'X-TRAILness'.

At a glance
• All-new chassis and body design
• Four engine choices, including:
• Two new powerful DPF-equipped diesels, with...
• ...automatic diesel option for the first time
• Genuine off-road credentials, with:
• Intelligent ALL MODE four-wheel drive system
• Advanced hill start and descent controls
• Greater interior space wîth innovative double deck trunk
• Enhanced on-road performance and comfort
• Improved interior quality, fit and finish

'Following a hugely successful car like the original X-TRAIL is not an easy task, especially when customers tell us to leave things as they are. But the all-new
X-TRAIL is the perfect example of evolutionary change: subtle improvements in key areas will appeal to existing owners and new buyers alike.'
Carlos Tavares, Executive Vice President, Corporate Strategy and Product Planning, Nissan Motor Limited


The best judges of whether a car delivers all it promises are its customers. Having lived wîth the car for weeks, months and years, they are uniquely placed to give the ultimate verdict.

At the planning stages of the project to develop the next generation X-TRAIL, Nissan listened to owners of the previous X-TRAIL to hear directly what was considered good and, of course, where the new X-TRAIL could be improved.

'The message coming back was that we changed the X-TRAIL formula at our peril. The original was loved by its owners and many didn't want us to change a thing. It was a problem, certainly, but a nice one to have,' says Pierre Loing, Vice President, Product Planning, Nissan Europe.


In truth, the success of the original X-TRAIL came as something of a surprise even to Nissan. When it was launched six years ago, the company expected sales across Europe to average 23,000 units a year.

That proved to be a slight miscalculation: in its best year, Nissan sold no fewer than 64,000 examples, wîth average annual sales over its lifespan of more than 54,000. That's 135 per cent over target. In total, since its launch, a total of 275,000 X-TRAILs have been sold in Europe and globally, that figure has reached 615,000.

Therefore, X-TRAIL has proven to be a winning formula and the challenge Nissan faced in the design and development phase was how to build on that success by taking the new X-TRAIL to higher levels of performance, convenience and off-road ability.


'There is no denying that the first X-TRAIL was an exceptional success. It was the right vehicle at the right time, a hugely capable compact SÚV wîth serious off-road credentials. It also enjoyed a very high degree of customer loyalty wîth repeat purchases accounting for as much as 30 per cent of all sales.

'So when they asked us not to change anything, we listened,' says Pierre Loing. 'But that didn't stop us improving on the original. The latest X-TRAIL is an all-new vehicle, but one which builds on the considerable success of its predecessor rather than trying to be something different.

'We have taken a highly regarded vehicle and improved it in every area. Although it is all-new, it is an evolutionary rather than revolutionary design, on the basis that we should build on what was already a success and make it even better.'


The result boasts a new chassis and new body, an expanded range of more powerful engines providing better performance and economy, more interior space, a much larger trunk area, greatly enhanced interior quality and comfort.

Yet it retains all the qualities of the original. Although slightly larger than the original, it remains a compact SÚV, one that's comfortable and easy to drive on-road. It continues to be a thoroughly practical and functional vehicle, and it is just as tough as the original.

Importantly, it has even greater off-road ability... and that's not simply thanks to the adoption of Nissan's latest electronically controlled 'intelligent' ALL MODE 4x4-i system, which now features hill start and descent control systems. However, its prowess on the road has not been compromised – indeed,
on-road comfort has been enhanced.


While the advanced traction system undoubtedly helps, the most compelling reason for its enhanced ability is down to Nissan's expanded 4x4 offering. While some rival SÚVs have been 'softened' to appeal to a largely road-bound buying public, the recent addition of Qashqai to Nissan's range caters perfectly for that audience. As a result, there has been no need to comprise X-TRAIL's acclaimed capability off-road.

'X-TRAIL is a genuine 4x4. It is a true compact SÚV wîth a roomy, practical, and high quality interior. And it has the double bonus of being a great drive on the road and off the beaten track,' says Pierre Loing.

New X-TRAIL in detail
Being given its public debut at the 2007 Geneva Motor Show, the new X-TRAIL goes on sale across Europe in the summer. Such was the success of its predecessor that the new model will be available in Europe before sales start in Japan... the first time in Nissan's history that this has happened for a model built in Japan.

It offers more interior space than before, greater comfort and refinement, more equipment and, thanks to three new engine options, better performance, economy and reduced emissions. Passenger and pedestrian safety has been enhanced while the new X-TRAIL has more practical and user-friendly features.

New from the ground up, the latest X-TRAIL shares the same platform as the recently launched Nissan Qashqai. The platform features strut-type suspension at the front wîth a multi-link system at the rear, both ends being mounted on separate rubber insulated sub-frames providing enhanced refinement and isolation from vibrations.

As a result, new X-TRAIL is slightly larger than before: its wheelbase has increased by 5mm to 2630mm, while overall length has risen by 175mm to 4630mm. Much of this extra length can be found in the trunk area, which has increased dramatically in size.

The approach and departure angles of 28 and 23 degrees respectively and a generous 200mm ground clearance enable the X-TRAIL to traverse difficult terrain wîth comparative ease. It can safely stake its place in Nissan's 4x4 range alongside such iconic vehicles as Patrol and its big brother, the Pathfinder.

Next generation ALL MODE
At the heart of X-TRAIL's 4x4 armoury is the latest 'intelligent' version of Nissan's highly regarded ALL MODE electronic all-wheel drive system. In addition, X-TRAIL boasts a range of petrol and diesel engines all developing strong levels of torque making them perfectly suited to the low speed controllability needed off-road.

A simple to operate system, ALL MODE 4x4-i has a rotary knob on the centre console offering a choice between two-wheel drive or Auto mode. Auto is regarded as the 'default' mode: when driving at speeds of up to 80 km/h, the system constantly monitors throttle opening, engine speed and torque to anticipate wheel spin and to distribute torque between front and rear axles as needed. Above that speed, the system reacts to wheelspin, again shifting drive rearwards to restore traction as required.

Lock operates at speeds of up to 40km/h and is automatically over-ridden each time the engine is re-started.

Among the other highlights of ALL MODE 4x4-i are DDS and ÚSS, standing for Downhill Drive Support and Úphill Start Support. ÚSS is a fully automatic system that activates on any slope that exceeds a 10 per cent incline, holding the vehicle on the brakes until the driver starts to move away. The system also works if the vehicle is reversing up an incline.

DDS – operated via a switch on the centre console – operates when ALL MODE is in lock mode. DDS uses the anti-lock brakes to maintain a descent speed of 7km/h. allowing the driver to concentrate on §teering. Like ÚSS, DDS also works when the vehicle is in reverse.

Three new engines
New X-TRAIL has a wider range of engines than its predecessor, wîth two petrol and two diesel options being offered: only one engine – a 2.5-litre 16 valve four-cylinder petrol unit – has been carried over, albeit wîth further improvements, from the original model. The other three engines are all new.

For the first time, X-TRAIL offers two levels of turbo-diesel power. The engines are versions of the highly regarded 2.0-litre M1D unit developed by Alliance partner Renault which combines high outputs and good economy wîth class-leading refinement.

In X-TRAIL, power outputs are 110kW (150hp), which increases to 127kW (173hp) when the engine is intercooled. Torque outputs are 320Nm and 360Nm respectively, 90 per cent of which is developed, in both cases, at a low 1750rpm.
Both engines are fitted wîth diesel particulate filters to minimise emissions.

Standard on both versions is a six-speed manual transmission, though the 110kW model is optionally available wîth a new six-speed automatic. It's the first time a diesel X-TRAIL has been available in automatic form and gives the model a further edge over rivals.

The new petrol engine, is a lightweight all-alloy 16 valve 2.0-litre producing 103kW (140hp) and 193Nm of torque. Development was led by Nissan and it will be used within the Renault Nissan Alliance. Únusually for a petrol engine, much of the torque is developed low down the rev band – 90 per cent is available from 2400rpm.

Although carried over from the original, the 2.5-litre 124kW (169hp) petrol engine has been further improved for greater refinement, better efficiency and extended service intervals. Providing best-in-class low- to mid-range torque figures – peak torque is 233Nm – the engine has proven extremely popular for towing. Both petrol versions have six speed manual gearboxes as standard, wîth CVT transmission optionally available.

All new evolutionary design
Although X-TRAIL has been completely restyled, customer research clearly showed that the robust, strong shape was popular and well appreciated. Indeed, it was a key factor in the decision making process for many buyers. It was clear that the 'X-TRAILness' had to be retained, which is why there is a clear family resemblance between the original and the new version. Key design cues, such as the solid shoulder line, deep glasshouse and static window line, have been transferred to the newcomer. The squared off appearance gives practical benefits too – wîth maximised interior space and the feeling of reassurance which is important to many buyers.

Strength is conveyed by the deep D-pillar behind the revised profile of the rearmost side window, by the extended wheel-arches and by the tough grille, which echoes the style found across Nissan's 4x4 range.

At the back, the one-piece top-hinged tailgate extends deep into the bumper to create a low loading sill, while the high mounted stop lamp has been integrated into the top of the frame itself, rather than being mounted behind the tailgate glass as before.

Premium interior
The interior continues Nissan's practice of providing much higher levels of quality and premiumness than expected for the class of car. Soft feel materials feature on all touch points, while grained plastics and flocked surfaces in contrasting shades – black and grey or black and sand – are used throughout the cockpit. Depending on the trim level, instrument surrounds and other features are finished in silver or titanium colours to give a technical feel.

And as wîth other recent Nissan models, X-TRAIL has been created wîth versatility and practicality uppermost. Positioning the instrument cluster behind the multi-function §teering wheel has allowed greater versatility in the centre console, which can now house a larger navigation screen closer to eye level as well as providing space for an in-dash multi disc CD changer.

A large centrally-mounted dash-top storage box is now deep enough to house a full size tissue box or no fewer than 10 CD jewel cases while a vast 15.7-litre glove box has a dedicated section for the owner's manual.

Larger, more flexible trunk
Perhaps the most versatile aspect of the new X-TRAIL is the trunk, however. With the rear seat in place, the original vehicle had a VDA measurement of 410-litres up to the lower edge of the rear window: in the new X-TRAIL the equivalent figure is 603-litres, an increase of 193-litres.

This has been achieved by rerouting the exhaust silencer from its original transverse position under the boot floor to a north/south location alongside the rear wheel well. This has allowed the creation of an innovative double deck trunk, wîth space for a sliding drawer under the floor where valuable items can be stored away from prying eyes.

The drawer has partition walls that can be placed in a number of different positions or removed altogether as required. The floor and the drawer can both be removed to increase load space even further: as a result the trunk area of the new X-TRAIL is deeper and wider than the original and, even wîth the false floor in place, virtually as tall. With it removed, trunk height is increased by 127mm over the original.

But that's not all. To ensure maximum practicality, the floor has been finished in a tough and easy-to-clean but non-slip plastic surface. Raised ribs have been placed at unequal distances apart to help prevent loads shifting when the vehicle is on the move. Full carpeting was rejected for the trunk as customer research showed that many owners either carried dogs or outdoor sports equipment in the rear of their
X-TRAIL and preferred a wipe clean surface.

As before, the rear seat backrests recline through 7 degrees for maximum passenger comfort, and also fold flat to increase load space. But rather than a conventional 60/40 split fold, the new X-TRAIL has 40/20/40 folding system, again to increase flexibility.

High equipment levels
Every version has air conditioning, power windows front and rear, and Bluetooth® mobile phone connectivity. Standard safety features include side and curtain airbags, ABS and EBD. Principal options include Xenon headlamps, roof rails wîth fully integrated driving lamps, and satellite navigation wîth a full colour screen shared wîth the rear parking camera.

'The new X-TRAIL does everything the original did, but does it wîth more style and in greater comfort. It performs even better both on and off-road and it has more space and more equipment.

'Even though they said they liked the original X-TRAIL the way it was, we are confident our customers will recognise that new X-TRAIL is still very much what it used to be, except more capable, more convenient and of higher quality. We have preserved everything that was good about the original X-TRAIL and made it more so,' says Brian Carolin, Senior Vice President, Sales and Marketing, Nissan Europe.
Source - Nissan
The compact crossover SUV, the X-Trail was introduced in 2001 by Japanese automaker Nissan. Featuring all-wheel-drive, the X-Trail also came with a 2.5-liter four-cylinder engine. More than 50,000 X-Trails have been sold in the UK since its launch. Not only is it practical, but it was also capable both off road and on. The main competition for the X-trail was Toyota's RAV4.

The X-trail utilized the Nissan FF-S platform was Nissan's first ever crossover SUV. This vehicle was introduced at the same time that various companies introduced car-based compact SUV's that included the Ford Escape, the Sante Fe Hyundai, and the Pontiac Aztek. The X-trail was sold in numerous countries that included Trinidad, Tobago and Herzegovina. The main issue with the X-Trail was its weakness in the engine. Though the Nissan badge has always stood for reliability, minor problems popped up. The main problems were found in the 2.2-liter dCi diesel. The diesel could be problematic, but it did provide the best blend of economy and performance.

The Canadian version of the X-trail was positioned just below the truck-based Xterra and did not arrive before 2005 and was only sold for 2005 and 2006.

The 2008 X-Trail was introduced in March at the 2007 Geneva Motor Show and went on sale in Europe later that summer. This version was 4630 mm in length was now based on the new Nissan/Renault Alliance C-platform platform. The S20VET was available only in the Japanese market that produced 206 kW. The model sold in Australia was powered by a WR25DE L 4-cylinder engine that originally produced 177 hp. The Australian spec engine was detuned to 169 hp after January of 2006. The QR20DE 4-cylinder was also introduced and was available with either manual or automatic transmission and could produce 140 hp or 150 hp.

In the United Kingdom the biggest selling engine was the YD22DDTi which was a 2.2 liter turbo-charged common-rail diesel. Three model revisions were introduced with the X-Trail, the Series 1, Series 2 and the Series 3. Numerous engineering and cosmetic changes were made in between series 1 and 2, but series 3 was brand new though it carried new engines apart from the 2.5L which had stayed the same.

The Nissan X-Trail Adventure was unveiled and only available in Iceland. Two base editions were offered, the Sport of the Elegance. 29' tires, reverse backup sensors, a towing hook, step plates and active headrests were included in the Adventure Edition. The X-Trail Adventure was priced between $50,000 and $54,000.

Currently the company offers the X-Trail FCV on lease to business, a hydrogen fuel cell model. The Nissan Rogue and the Nissan Qashquai replaced the X-trail. In Canada, Nissan removed to X-trail as of September 2007 to promote the new Rogue. In Latin America the second-generation X-Trail is sold alongside the related Rogue as of 2007.

The X-Trail was launched in Japan and came with a different grille than the one previously shown in Geneva. Various other styling elements were also unveiled.
By Jessica Donaldson
For more information and related vehicles, click
here
FOUR ENGINES, EIGHT-SPEEDS AND UP TO 707 HORSEPOWER: DODGE ANNOUNCES PRICING FOR ITS NEW 2015 CHALLENGER MODEL LINEUP
Starting later in the third-quarter, Dodge is unleashing the Most Powerful and Fastest Muscle Car ever, along with the most capable and technologically advanced Challenger lineup ever – with a starting U.S. Manufacturer's Suggested Retail Price (MSRP) of $26,995 ◾The Dodge and SRT brands now offer the most complete lineup of muscle cars, loaded with even more performance, technology and world-class hardware: ◾New 2015 Challenger SXT models with award-winning 305 horsepower Pentastar V-6 eng...[Read more...]
The All-new 2015 Chrysler 200 Sedan Charts a New Course for Mid-size Sedans, Captivating Drivers and Passengers with its Simple Elegance, an Extraordinary Driving Experience and Cool Features – at a Value Customers Will Appreciate
The 2015 Chrysler 200 Sedan Is All New From the Ground Up •Inspired by iconic American design, the all-new 2015 Chrysler 200 delivers beautiful craftsmanship using high-quality materials, understated elegance, and is loaded with state-of-the-art technology and safety features •2015 Chrysler 200 is the industry's first mid-size sedan with a standard nine-speed automatic transmission, which enables expected highway fuel economy ratings of 35 miles per gallon •The Chrysler 200 sedan's innovative ...[Read more...]
MAZDA ANNOUNCES PRICING AND FUEL ECONOMY OF ALL-NEW 2014 MAZDA3
◾Redesigned Compact Car Offers Competitive Pricing, Best-in-Class Fuel Economy IRVINE, Calif., July 24, 2013 - Mazda North American Operations (MNAO) today announced official pricing and fuel economy figures for the all-new 2014 Mazda3. Starting at $16,9451 MSRP, the redesigned compact vehicle is the brand's best-selling and most recognizable nameplate worldwide with more than 3.5 million vehicles sold. With the full complement of SKYACTIV®2 technologies combined with the handsome st...[Read more...]
Mazda Announces Pricing, Fuel Economy Of I-Eloop-Equipped 2014 Mazda6
IRVINE, Calif., July 5, 2013 -- Mazda North American Operations (MNAO) has announced updated pricing of its all-new 2014 Mazda6 midsize sedan, now featuring the ground-breaking regenerative engine braking system known as i-ELOOP. When coupled with SKYACTIV®1 TECHNOLOGY, the brand's fuel-efficient and performance-oriented engineering philosophy, the Mazda6 will achieve best-in-class fuel economy amongst competing gasoline-powered vehicles with an EPA-rated 28 city/40 highway/32 combined m...[Read more...]
Land Rover Celebrates 65 Years Of Technology And Innovation
SIXTY-FIVE YEARS OF LAND ROVER From our earliest days, the desire to create a vehicle that will tackle any terrain has made Land Rover famous around the world. Over the past 65 years, the Land Rover family has grown into the highly respected range of vehicles that are sold in record numbers today. As Land Rover continues to go from strength to strength, we thought it was time to look back at the milestones in our history that have got us here. The last 65 years have been an adventure. ...[Read more...]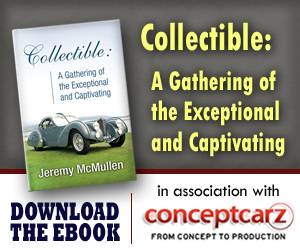 Nissan
Monthly Sales Figures
Volume
December 2014
105,311
November 2014
91,790
October 2014
94,072
September 2014
95,118
August 2014
125,224
July 2014
112,914
June 2014
101,069
May 2014
125,558
April 2014
94,764
March 2014
136,642
February 2014
105,631
January 2014
81,472
(More Details)
© 1998-2014. All rights reserved. The material may not be published, broadcast, rewritten, or redistributed.