1953 Ford El Caballo De Hierro news, pictures, specifications, and information

Tweet
In 1953, legendary hot rodder and NHRA's first Vice President, Ak Miller, decided to challenge the high priced European sports cars with an all-American hot rod. Ak entered 'The Iron horse' in the Carrera Panamerica Mexican (Mexican Road Race). He drove 3,300 miles from Whittier, CA, to Mexico, and finished eight in the large sports car class and fourteenth overall. The following year the team was fifth in class and seventh overall behind some very expensive Ferraris. They average 94.1 mph for the 1,921 mile race.

Ak Miller was the driver with Dough Harrison as co-driver. The car is powered by a 1951, 340 cubic-inch, V8 Oldsmobile engine.
BARRETT-JACKSON GALA KICKS OFF LIFESTYLE EVENT IN DYNAMIC FASHION
Craig Jackson Welcomes Bidders, Consignors, VIPs and Celebrities at 43rd Scottsdale Auction SCOTTSDALE, ARIZ. (Jan. 14, 2014) – Barrett-Jackson, The World's Greatest Collector Car Auctions™, held its opening night gala on Monday night, an event that signifies the beginning of Barrett-Jackson's auction week and kick offs the action. Barrett-Jackson's 43rd annual Scottsdale auction – held Jan. 12-19, 2014 – will be seen on channels including FOX Broadcast, the FOX Business Netw...[Read more...]
'KNOX COUNTY DRILLER' SELECTED AS THIRD 2013 MOPAR TOP ELIMINATOR WINNER
◾Third 2013 Mopar 'Top Eliminator' selected at 59th annual NHRA U.S. Nationals in Indianapolis ◾2010 'Knox County Driller' Mopar Challenger Drag Pak owned by Sportsman racer Brent Jones selected as third Mopar 'Top Eliminator' ◾Fourth winner will be selected by Mopar aficionados online September 19, 2013 , Auburn Hills, Mich. - Mopar's 'Top Eliminator' program added the 2010 'Knox County Driller' Mopar Challenger Drag Pak owned by Brent Jones, 41, of Wheatland, Ind., as the third 20...[Read more...]
KIA LAUNCHES NATIONWIDE PARTNERSHIP WITH B.R.A.K.E.S. TEEN PRO-ACTIVE DRIVING SCHOOL
◾As official vehicle and presenting sponsor, Kia will provide a fleet of 32 Kia vehicles for defensive driving instruction for thousands of teens across America ◾Kia's No. 38 Pirelli World Challenge turbocharged Optima will race for charity this season sporting the B.R.A.K.E.S. logo Kia Motors America (KMA) is launching a nationwide partnership as the official vehicle and presenting sponsor of B.R.A.K.E.S. (Be Responsible And Keep Everyone Safe) Teen Pro-Active Driving School to educate teen...[Read more...]
MOPAR's Father And Son Team Working Towards A Memorable Father'S Day At Bristol
◾Mopar competes at 13th annual NHRA Thunder Valley Nationals, the tenth of 24 national events ◾Johnson has earned three consecutive No. 1 qualifier honors at Bristol Dragway, his home track, but a Pro Stock win has eluded him ◾In 2012, Johnson finished runner-up in the closest finish in NHRA history, decided by less than .0000-second ◾Johnson hoping to celebrate Father's Day with the gift of a win for his father ◾Ron Capps is defending Funny Car winner for Mopar at Bristol ◾Hagan leads Funn...[Read more...]
EDWARDS WINS IN PHOENIX
Carl Edwards helped Ford become the first manufacturer to win a non-restrictor-plate race with NASCAR's new Gen-6 car on Sunday by finishing first in the Subway Fresh Fit 500 at Phoenix International Raceway. Edwards pulled away during a late green-white-checkered finish with a push from fellow Ford Roush Yates Engine driver Brad Keselowski to take the win. Sunday's victory snapped a 70-race winless streak for Edwards and brought a new confidence to him and his team. 'The win feels as go...[Read more...]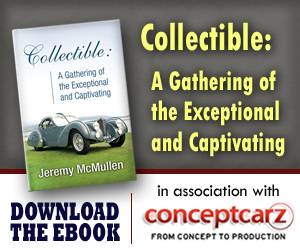 Ford
June 2014
214,793
May 2014
244,501
April 2014
203,552
March 2014
235,198
February 2014
177,286
January 2014
148,671
December 2013
210,074
November 2013
183,722
October 2013
184,854
September 2013
178,693
August 2013
213,078
July 2013
186,796
(More Details)
© 1998-2014. All rights reserved. The material may not be published, broadcast, rewritten, or redistributed.