1953 Ford El Caballo De Hierro news, pictures, specifications, and information

Tweet
In 1953, legendary hot rodder and NHRA's first Vice President, Ak Miller, decided to challenge the high priced European sports cars with an all-American hot rod. Ak entered 'The Iron horse' in the Carrera Panamerica Mexican (Mexican Road Race). He drove 3,300 miles from Whittier, CA, to Mexico, and finished eight in the large sports car class and fourteenth overall. The following year the team was fifth in class and seventh overall behind some very expensive Ferraris. They average 94.1 mph for the 1,921 mile race.

Ak Miller was the driver with Dough Harrison as co-driver. The car is powered by a 1951, 340 cubic-inch, V8 Oldsmobile engine.
TRD, U.S.A. (Toyota Racing Development) Appoints David Wilson President and General Manager
COSTA MESA, Calif. (Jan. 9, 2014) – Effective immediately, David Wilson is promoted to president and general manager of TRD, U.S.A. (Toyota Racing Development). Previously, Wilson, who has been with TRD since 1989, was acting president and general manager of the organization since last June. Prior to that, he held the title of senior vice president. 'David Wilson has been an integral part of the success of our Toyota Racing efforts, and we are pleased to promote him to t...[Read more...]
1967 Corvette L88 Convertible Tops Mecum's Record-Setting Dallas Auction
1,400-Car Lineup Achieves 70 Percent Sell-Through and $38 Million in Sales Walworth, WI - September 10, 2013 -- Some things are just meant to be, and Mecum and Dallas are like engines and horsepower. As an event that began with an anticipated 1,000-vehicle lineup, the third annual Dallas auction exploded with 1,432 classic and collector cars crossing the Mecum block throughout the four-day event and 986 of them hammering sold. The auction is now in the books as one of the most s...[Read more...]
RECORD SETTING RUN BY CAPPS GIVES MOPAR NO.1 QUALIFIER HONORS AT ROUTE 66 NHRA NATIONALS
◾Mopar is competing at 16th annual Route 66 NHRA Nationals this weekend at Route 66 Raceway in Joliet, Ill., the 12th of 24 national events ◾Capps sets both track e.t. and speed records with the third quickest pass in NHRA history to earn Funny Car No.1 qualifier position ◾DSR teammates Capps , Beckman are two of four drivers to run under the four second barrier ◾Johnson and Coughlin Jr. earn second and third qualifying spots in Pro Stock competition June 29, 2013 , Joliet, Ill. - A...[Read more...]
DRIVERS ANNOUNCED FOR 'REVVED UP TO RACE' 2013 TOYOTA PRO/CELEBRITY RACE
The red carpet and race cars are ready as Toyota announced today the participants from film, television, music, sports and the military who will compete for checkered flag glory in the 2013 Toyota Pro/Celebrity Race. The 37th annual charity race will take placeApril 20 on the 1.97-mile street course in downtown Long Beach, Calif., as part of the 39th Toyota Grand Prix of Long Beach. The field of racers will navigate the new 210-horsepower Scion FR-S race vehicles through high speed turns to...[Read more...]
Mecum Auctions Celebrates 25 Years in Business at Indy 2012
Offering Over 2,100 Cars at Dana Mecum's Original Spring Classic Auction, May 15-20, 2012 Mecum Auctions will celebrate its Silver anniversary at Dana Mecum's 25th Original Spring Classic Auction. More than 2,100 vehicles will cross the auction block May 15-20, 2012, at the Indiana State Fairgrounds in Indianapolis, Ind. Over six massive action packed days; collector cars, motorcycles, and road art from all genres will be displayed in nearly 1 million square feet of buildings and t...[Read more...]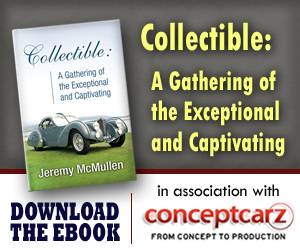 Ford
Monthly Sales Figures
Volume
February 2014
177,286
January 2014
148,671
December 2013
210,074
November 2013
183,722
October 2013
184,854
September 2013
178,693
August 2013
213,078
July 2013
186,796
June 2013
228,174
May 2013
239,280
April 2013
204,969
March 2013
229,335
(More Details)
© 1998-2014. All rights reserved. The material may not be published, broadcast, rewritten, or redistributed.