1963 ATS 2500 GT news, pictures, specifications, and information

Tweet
With a sleek body designed by Franco Scaglione and mechanicals by ex-Ferrari virtuosos Carlo Chiti and Giotto Bizzarrini, the ATS set the motoring world reeling with the first mid-engine Italian sport and GT car. Chiti and Bizarrini were part of the 'palace revolt' at Ferrari, which resulted in Enzo's firing of six key employees in 1961 over complaints of his wife's meddling. The six ex-Ferrari men immediately set out to seek financing to start their own Formula One and GT car venture. The GT car, which debuted at the 1963 Geneva Show, was a great success in that it was highly praised for its very rigid and advanced space frame chassis, its handling and high-speed performance. Unfortunately, however, the investors withdrew financial support, and the project collapsed. Only a few cars were completed by the factory. This example was the Paris show car, and was completed as the factory closed. Apparently, it was only used on the show circuit, as it only shows 900 km. It is in completely original condition, with original tires, interior, trim, and most of the exterior paint. The drive train includes the original engine ad ATS factory transaxle; one of perhaps only a very few constructed, other cars having been fitted with ZF units.
In 1961, Enzo Ferrari fired six employees, including engineers Carlo Chiti and Giotto Bizzarrini, after they complained about his wife's meddling. They immediately started their own company, ATS, to design and built Formula One and GT cars. Their Chiti/Bizzarrini-engineered, Franco Scaglione-designed 2500 GT debuted at the 1963 Geneva Motor Show.

With its ATS-designed 220 horsepower aluminum overhead-cam 2.5-liter V8 mounted behind the cockpit and driving a five-speed competition transaxle, the 2500GT was the first Italian mid-engine sports car. The chassis was a sophisticated tube-frame design with four-wheel independent suspension, disc brakes and rack-and-pinion steering. Weighing in at just 1800 lb., the 2500GT was capable of 150 mph.

Unfortunately, the fledgling automaker's financing collapsed the following year with fewer than a dozen cars under construction and only four or five believed to have been completed. All were essentially race cars. Car number 3, shown here, was the Paris Salon show car and was the only one built (as the factory was closing) with a complete interior for everyday driving. Purchased by its current owner in 2003, it is completely original and unrestored but has undergone an exhaustive 2,000-hour conservation effort to put it back into running order and preserve its current state.
The Trident is Raised
At this year's Rolex Monterey Motorsports Reunion the carmaker Maserati will be featured as it will mark the 100th anniversary of the iconic Italian automaker's founding. One of Italy's most famous marks, and perhaps most troubled, the trident-bearing automaker continues to provoke passion through its search of excellence. Five brothers would come together in December of 1914 to found a motor company bearing their name—Maserati. Alfieri, Bindo, Carlo, Ettore and Ernesto had all demo...[Read more...]
RECORD-BREAKING NUMBER OF SUPERCARS CONVERGE ON SENTUL FOR THE LAMBORGHINI BLANCPAIN SUPER TROFEO
June 8th, 2014 – Sentul (Indonesia) – The rough tang of racing fuel provides a sharp contrast to the tropical fragrances of the local flora here in western Java. The Super Trofeo is the manifestation of Lamborghini's driver-oriented motorsport strategy, which unites the gentleman drivers competing on tracks across the world. Though drivers may feel somewhat comfortable and accustomed to this once-virgin track, this Sunday nevertheless held a few surprises for gentleman drivers and race fa...[Read more...]
Honda Civic Type R Concept Model set for Worldwide Debut at the 2014 Geneva Motor Show
Honda today reveals its 2014 Geneva Motor Show line-up, including the worldwide debut of the Civic Type R Concept model, the European debut of the Fuel Cell Electric Vehicle (FCEV) Concept, the powertrain layout of the new NSX and the 2014 Civic World Touring Car Championship race car. Racing Car for the Road – Civic Type R Concept Honda's appearance at the 2014 Geneva Motorshow will lead with the worldwide reveal of the Civic Type R Concept model, providing the styling direction f...[Read more...]
An Era of Perspective
Everyone loves a champion. At least that is the saying. But it isn't necessarily true. Instead, everyone loves their champion. When another proves to be equal or stronger, then all reason slips through the window when judging skill. The lamentations would resume in earnest following the dominant performance at Spa by Sebastian Vettel and Red Bull. Suddenly, there was this feeling of resignation, of needing to face reality. Just when it seemed there would be a titanic battle between Ve...[Read more...]
MERCEDES-AMG HELPS TO ENSURE SAFETY IN FORMULA 1
In the new 2013 Formula 1® season, Mercedes-AMG will once again help to ensure safety at all Formula 1® races forming part of the FIA Formula One World Championship™. For the 18th year the performance brand of Mercedes-Benz is providing the Official F1® Safety Car and the Official F1® Medical Car. The SLS AMG GT with 435 kW (591 hp) and the C 63 AMG Estate with 358 kW (487 hp) will be deployed at the direction of Race Control officials usually when weather or incidents are considered to impact o...[Read more...]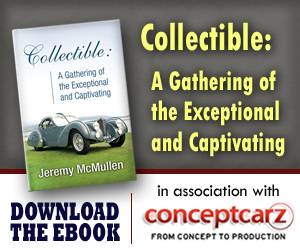 © 1998-2014. All rights reserved. The material may not be published, broadcast, rewritten, or redistributed.