1947 Plymouth Series P-15 news, pictures, specifications, and information

Tweet
| | | | |
| --- | --- | --- | --- |
| | | | Special Deluxe Station Wagon |
In 1947, the only woody wagon produced by Chrysler Corporation was the Plymouth. But even producing that one required some effort. You ordered the chassis through your local dealer. It was forwarded to the U.S. Body & Forging Company in Frankfort, Indiana. There, the wooden body sections were constructed and the car returned to Detroit for final finishing work. Then it made its final trek to the customer.

The wood framing is Ash; the panels in your choice of Maple or Honduras Mahogany.

After acquiring this car in 2005, the metal was refinished in Semac Red, and new upholstery, tires and wiring were added. The wood was structurally sound and 95-percent original. This car is a tribute to the men and women who fought in World War II. This car won its class at the 2006 Greenwich Concours d'Elegance.
| | | | |
| --- | --- | --- | --- |
| | | | Special Deluxe Convertible |
Following the end of World War Two, Plymouth, like most United States automobile manufactures offered automobiles that featured carry-over designs nearly identical to the cars built during the war-shortened production year of 1942.

The first post-war Plymouths came off the assembly lines in February 1946. The popular P15 remained in production through 1949.

The P15 was powered by a 215 cubic-inch inline six that developed 95 horsepower.

Six body styles were available in the P15 Special Deluxe series - a coupe, club coupe, two-door sedan, four-door sedan, station wagon and convertible coupe.
Indulgence in material things, such as automobiles, ground to a halt when WWII took over the lives of people worldwide. All efforts were focused on one thing only, Victory, and an end to the war. In 1942 automobile manufacturing ceased, and all of Detroit's factories instead concentrated on producing planes, tanks, guns and other various war materials. It wasn't until 1945 when automobile production resumed. Americans craved automobiles, and civilians would purchase anything and everything Detroit could produce.

A total of 197,202 Deluxe P-15 models, and 862,287 Special Deluxe Plymouth's were produced during its construction period. Introduced in October of 1945, the Plymouth P-15 was built in Detroit, LA and San Leandro. Between late 1945 through the early spring of 1940, more than a million Plymouth P15 models rolled off Chrysler Corporation's assembly lines.

The interior of the P-15 featured very a very large wheel, and a seat that gave you a very high 'commanding view'. The dashboard showcased flat, blonde-grey wood-grain steel, with minor controls that were limited, but sufficient for the vehicle. A starter button was located on to the left. All P-15s were powered by a flathead six engine of 218 cubic inch displacement that rated at 95 hp at 3,600 rpm. The P-15 had a L-Head power plant with the addition of new scuff-resistant lightweight aluminum pistons with four rings, oil-bath air cleaner, downdraft carburetor, automatic manifold heat control, Oilite gas filter, burn-resistant exhaust valve seat inserts and full-pressure lubrication.

Consumers in the market for P-15 could choose between the economy Deluxe or the upgraded Special Deluxe. Available body styles were two and four door sedans, club Coupe, Business Coupe, and in Special Deluxe exclusively, convertible coupe, station wagon, or just the chassis. Available colors for the P-15 included Chevron Blue, Marine Blue, Black, Kenwood Green, Balfour Green, Battalion Beige, Plymouth Gunmetal, Airwing Gray, Sumac Red, Cruiser Maroon and Charlotte Ivory.

Chrysler's station wagons initially came from Plymouth once Chrysler resumed production after WW II. In 1934 the division had begun offering wood-bodied wagons by U.S. Body & Forging and at the time considered them to be commercial vehicles. Most of the 'truck-like squareness' had been phased out and they were quite attractive. In 1946 the woody returned and was the ideal choice for a business that required a good-looking vehicle with the capability to haul a moderate load.

Plymouth's wood station was in 1947, the heaviest and most expensive Plymouth bearing a pricetag of $1,765 and weighing in at 3,400 lbs. The acceleration was not the greatest, and the engine struggled with 95 hp, 218 cid flat-six engine. An all-steel Deluxe wagon was introduced in 1949 in Plymouths first new postwar line, and offered a Special Deluxe woody with a steel tailgate and steel roof. Plymouth's final woody was the 1950 Special Deluxe.

Many enthusiasts believe the Business Coupe was the most attractive in the lineup with its very seductive lines and overall shape. The P15 is a very popular collectors item today, mainly due to its reasonable price, along with features that are normally found on more 'modern' cars. Some of these features are synchronized transmissions, four-wheel hydraulic brakes, sturdy and reliable electrical systems and body styles that are eye-catching. The P15 can be used today even as a daily driver with its capable handling and adequate acceleration.

The Plymouth P 15 appeared in several movies over the years; 'Taxi, Roulotte et Corrida, 1958, 'Bugsy' 1991, Cats & Dogs, 2001 and 'Moonlight' 2007.
By Jessica Donaldson
2015 CORVETTE OFFERS ATLANTIC, PACIFIC DESIGN PACKAGES
BOWLING GREEN, Ky. – Chevrolet announced today the 2015 Corvette Stingray will be available in two new Design Packages: the Atlantic luxury convertible and the Pacific performance coupe. They go on sale later this year with the rest of the 2015 Corvette Stingray lineup. 'One of the design goals for the Corvette Stingray was to provide customers with the flexibility to tailor the car to their personality,' said Kirk Bennion, Corvette exterior design manager. 'The Atlantic and Pacific De...[Read more...]
JEEP® WRANGLER NAMED SEMA'S 'HOTTEST 4X4-SUV' FOR FOURTH CONSECUTIVE YEAR
Jeep® Wrangler Named SEMA's 'Hottest 4x4-SUV' for Fourth Consecutive Year; Mopar Announces New Jeep Performance Parts and Accessories ◾Jeep® Wrangler recognized as 'Hottest 4x4-SUV' for fourth consecutive year at SEMA ◾New Mopar performance parts and accessories for the Jeep Wrangler have been added to the catalog of more than 300 already available Las Vegas - The Jeep® Wrangler was recognized as the 'Hottest 4x4-SUV' for a fourth consecutive year at the 2013 Specialty Equipme...[Read more...]
FIGHTING ABOVE ITS WEIGHT CLASS – HOLLYWOOD HOT RODS FORD MUSTANG GT CONVERTIBLE GOES SUPERCAR STYLE FOR SEMA
◾Hollywood Hot Rods builds a custom 2014 Ford Mustang convertible with supercar style and performance for SEMA ◾All bodywork modifications are executed in hand-formed aluminum including the custom lift-off roof Like a middleweight who decides to challenge a heavyweight in the ring, Hollywood Hot Rods decided to take on the supercars with its 2014 Ford Mustang GT convertible at SEMA 2013. While the classic style and proportions of Mustang say performance even in stock form, the team at Hollyw...[Read more...]
HEIKKINEN WINS GLOBAL RALLYCROSS CHAMPIONSHIP; SCOTT SPEED WINS ROUND 8 AND LEADS FORD PODIUM SWEEP
CHARLOTTE, NC, September 22, 2013 – After five consecutive wins, a third place today by Toomas Heikkinen was enough to claim the 2013 Global Rallycross Championship at Charlotte Motor Speedway. Heikkinen, driver of the Bluebeam OlsbergsMSE Ford Fiesta ST, only needed two points to clinch the title and he continues to be the only driver to make a podium appearance at all eight rounds. 'This is such a great moment for us,' said Heikkinen, who was the first to driver to win back-to-bac...[Read more...]
Toyo Tires SEMA Booth To Feature New Look
Toyo Tires® SEMA Booth to Feature New Look, New iPad® App, New Products and More Unique Vehicles, Celebrity Appearances and Giveaways Fill Toyo Tires Booth 'New' and 'debut' will be the buzz words in the Toyo Tires U.S.A. Corp. (Toyo Tires®) booth next week at the 2012 SEMA Show in Las Vegas, Nevada. A new location near the main entrance of the South Hall and an all-new look will be the first two things show attendees will notice about the booth (#40029). The all-new Open Country...[Read more...]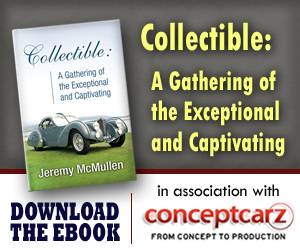 © 1998-2014. All rights reserved. The material may not be published, broadcast, rewritten, or redistributed.