1930 Ruxton Model C news, pictures, specifications, and information

Tweet
There were two front-wheel drive cars that came onto the scene just prior to the onset of the Great Depression, the Cord L-29 and the Ruxton Sedan. Ruxton's front-wheel drive campaign was short-lived and the less remembered. Despite its technological excellent and ingenuity, the car was introduced during a rough part of history and the company struggled to find its financial footing. The final Ruxton automobiles were built in 1931.

Unusual horizontally-striped paint schemes were used to accentuate the long, lower silhouette of the body profile. Disc wheels were by Budd, and fabrics by famed designer Schumacher were featured for the interiors. The company slogan was, 'A car so low you can look over it. A car so smart you can't overlook it.' This example, one of only about 200 Ruxtons actually built before internal strif and the Depression killed the company in 1931, features the trademark Woodlite headlights and sidelights. Intriguingly, the car is named after a New York investor who never actually invested any money in the company, and who later went to court to prove that he had not.

Ruxton's featured a unique transmission setup which allowed the car to sit ten inches lower than other cars of its time.

This 1930 Ruxton Sedan is in the ownership of the Nethercutt Collection. It was shown at the 2006 Pebble Beach Concours d'Elegance where it won 'First in Class' and 'Best American Classic'. It is finished in horizontal bands of maroon and cream, designed by Joseph Urban. The fabric was designed by Schumacher of New York. The coachwork was by Edward G. Budd Mfg. Co., Coachbuilders, of Philadelphia, PA.

This 1930 Ruxton Sedan is powered by an eight-cylinder L-head engine capable of producing 100 horsepower. The original price was $3195.
By Daniel Vaughan | Mar 2009
Ruxton, along with Cord, entered the front wheel drive field early. This roadster is one of 18 known surviving Ruxtons out of an original production of 289 cars, of which a majority were closed cars. A product of New Era Motors in St. Louis, its arrival on the market just as the depression took hold resulted in just a six-month production run.
The Ruxton, a low-production front-drive vehicle built by the New Era Automobile Company, had a fascinating and complicated history. Its use of front wheel drive allowed from a dramatically lower stance than most cars of its era, and that low stance is especially noticeable in this rare Phaeton body type. This Phaeton is one of just two known survivors of perhaps five initial production examples.
The Ruxton appeared a few months after the Cord l29, in early 1930. Its history is somewhat convoluted but, essentially, it was a product of New Era Motors. Most Ruxtons were manufactured in the Moon Motors plant in St. Louis, the rest at the Kissell Motors plant in Hartford, Wisconsin.

Four body styles were available: a roadster, sedan, phaeton and town car. Approximately 500 total cars were built.

The front-wheel drive Ruxton's lack of running boards and its 19-inch disc wheels aided in its low-slung look. Many Ruxton's featured Woodlite headlights adding to its exotic appearance. In comparison to the Cord, the Ruxton's were lighter and better balanced. To achieve this balance the transmission is divided into two pieces by placing lower and reverse gears in front of the differential, and second and third behind it. The current owner has owned it for more than 5 decades. When he restored it, he placed the body on the Ruxton show chassis, which had never been used.

Under the bonnet is a eighty-cylinder Continental engine offering 100 horsepower. The original price for this vehicle was $3,195. There were approximately 500 Ruxtons produced and only a handful left in existence.

The Ruxton was powered by a 269 cubic-inch Continental motor that developed 100 horsepower. Many Ruxtons featured the optional Woodlites, as installed on this car.

This Ruxton was owned for more than 50 years by Andy Adler of Millbury, Ohio, who donated it to the Auburn-Cord-Duesenberg Automobile Museum several years ago.
By Daniel Vaughan | Sep 2011
The Ruxton is a forgotten manufacturer, often overlooked when considering early pioneers in automotive design and mechanics. One of their biggest automotive achievements was the use of front-drive automobiles. In 1966, Oldsmobile introduced the Toronado, a front wheel drive vehicle and the only American built front-drive vehicle since the Cord. When Ruxton introduced their version, it was roughly the same time that Cord introduced theirs however it was Cord that survived longer.

William Muller, an employee of Edward G. Budd Manufacturing Co. of Philadelphia and a racing engineer, was instrumental in design and development of many of the components on the Ruxton. The body was styled by Budd Manufacturing Co's chief engineer Joseph Ledwinka. The resulting automobile was a large and luxurious automobile with the engine in the front and unconventionally powering the front wheels. Because it was front-drive, the vehicle was able to sit lower than most cars and lowering its center of gravity making it stable at speed.

Archie Andrews, a member of Budd's board of directors and a Wall Street financier was fascinated by the vehicle and immediately acquired the prototype. He approached Hupmobiles with hopes of having them produce it. When negotiations fell through, Andrews decided to produce the vehicle himself. In 1929, he formed the New Era Motors Inc. He hired Muller as vice-president. Muller handled the engineering aspects while Andrews sought financial backing which he found in a New York stockbroker named William Ruxton. Andrews decided to name the automobile after his new found friend, unfortunately, Andrews never received any money from Ruxton.

Andrews approached Gardner Motor Co, located in St. Louis. Just like the incident with Hupmobiles, the Gardner Motor Company showed desire but eventually pulled out of the deal. Disappointed, Andrews approached Marmon Motor Car Company located in Indianpolis. One the day the agreement was signed, the stock market crashed and Marmon Motor Car Company declined the agreement. Jordan, Stutz, and Pierce were approached by Andrews but none wanted to build the Ruxton. Finally, a deal was struck with the Moon Motor Car Company and by the middle of 1930, the Ruxton had begun produced.

The facilities, according to Muller, were unsuitable so Andrews approached the Kisser Motor Company concerning the use of their facilities. They agreed and soon the Ruxton was being produced in St. Louis at the Moon facility and in Hartford, Wisconsin at the Kisser Motor Company.

The engine that powered the Ruxton was a Continental 4.4 liter side-valve, straight-eight cylinder engine capable of producing 100 horsepower. The three-speed manual gearbox was of Muller-design and was rather unique. It was split with the second and third gears behind the worm-drive differential and the first and reverse gears in front of it.

A spare tire was mounted on the outside in front of the driver's door. There were no running boards and the fenders were long and slightly sloped. An optional 'Woodlite' headlamp was available.

The Great Depression was a difficult time for many. The ones that were hurt the most were the manufacturers that offered mostly high-priced, luxury automobiles. Since the Depression greatly reduced the amount of spending power of many individuals, they were often the first to go out of business. The Ruxton cost roughly $3,000, a price tag that was out of the reach for most buyers. After about 500 examples produced, Ruxton closed its doors and ceased production.
By Daniel Vaughan | Apr 2007
William J. Muller was a development engineer at Budd and Briggs, an automotive body building contractor, and a proponent of the front wheel drive system. It was common practice for coachbuilding companies such as Budd and Briggs to demonstrate new ideas and capabilities to major manufacturers to stimulate business.

The Ruxton was conceived by Muller with designs created in 1926 and a prototype version completed two years later. It had a proprietary chassis with a Studebaker six-cylinder engine and Warner gearbox. The prototype was brought to New York in 1929 where it generated much interest and curiosity. The front-drive system allowed the car to sit very low, around 10-inches lower than most of its competitors. In the front center of the vehicle was the emblem created by Budd. It was an oval with a '?' in its center.

The front-drive prototype interested Archie M. Andrews who quickly formed New Era Motors, Inc., with the intent to build it with assistance from Muller. The car was named the Ruxton, in hopes of landing financial backing from William V.C. Ruxton, an influential businessman living in New York. Unfortunately, the businessman was not interested.

A few short months after the formation of the New Era Motors, the production version was complete. The drive-train was completely different, now being powered by a Continental 18S eight-cylinder unit. The engine was mounted further forward in the engine bay which aided in weight distribution. The move forward was made possible by splitting the transmission with the low and reverse in front of the differential. Second and third was placed behind it. Also, the crown and pinion gearing was replaced by worm drive.

The Ruxton had only one other front-wheel drive competitor at the time: the Cord L-29 which had been introduced in late 1929. In comparison, the Ruxton was lower, had better balance, lighter, had better unsprung weight, and had better ride and handling. Cord, on the other hand, had its own manufacturing plant and an established dealer network. Muller and Andrews were still searching for interested personnel to produce their vehicle. Many established manufacturers were approached but most declined. The list included Gardner in St. Lous, Hupp Manufacturing, and Indianapolis-based Marmon.

The car was eventually produced by Moon while manufacture of the transaxles and several complete cars were subcontracted to Wisconsin-based Kissel Company.

The Ruxton's were doomed from the start; the demise of the economy due to the Great Depression plus the lack of an established dealer-network meant only a handful would ever be created. It is unknown exactly how many examples were created, though it is believed that around 500 were created. Other estimates put that number much lower, at around 100. In modern times, fewer than ten are known to exist.
By Daniel Vaughan | Sep 2008
For more information and related vehicles, click
here
MERCEDES-BENZ 2014 G63 AMG: THE ULTIMATE G-CLASS
The latest technology for the AMG off-road icon: the new 2014 G63 AMG impresses with a state-of-the-art powertrain, expressive new design and improved efficiency. All this is largely attributable to the AMG 5.5-liter V8 biturbo engine delivering 536 hp and the AMG SPEEDSHIFT PLUS 7-speed automatic transmission. Every new AMG high-performance vehicle offers an outstanding mix of 'more power from less fuel' – and the G63 AMG is no exception. The 'strong man' in the AMG model range has been furt...[Read more...]
Mclaren GT Reveals More Details About The Track-Bred 12C GT Sprint
Following its global debut at the Goodwood Festival of Speed, McLaren GT has now confirmed the 12C GT Sprint will be priced at GBP £195,000*. The latest model from the GT racing arm of the McLaren Group has been developed and optimised exclusively for the race track. The 12C GT Sprint has been designed and built by McLaren GT, in close consultation with the team at McLaren Automotive, and retains many of the unique systems from the 12C road car, on which it is based. Groundbreaking technologi...[Read more...]
MODEL YEAR 2014: MORE EFFICENT, DOWNSIZED ENGINES AND AN EXTENDED R-LINE RANGE HEAD THE CHANGES
New 1.8-liter turbocharged and direct-injection TSI® engine to feature in Jetta, Beetle, and Passat, replacing the 2.5-liter five cylinder. R-Line® range expands to five models. • Jetta SE and SEL models are fitted with new 170-horsepower 1.8-liter engine, offering a manufacturer predicted highway fuel economy improvement of 16 percent • All Jetta models now have independent rear suspension • VW Car-Net™ connected services introduced across a broad range of models • New 1.8-liter engine in...[Read more...]
BMW ANNOUNCES PRICING FOR ALL-NEW X5 SPORTS ACTIVITY VEHICLE
Woodcliff Lake, NJ – June 24th, 2013 … It isn't often that an automobile manufacturer gets to launch an entirely new vehicle segment, but that's exactly what BMW did in 1999 when it introduced the world's first Sports Activity Vehicle – the BMW X5. Two generations and some 1.3 million vehicles later, the BMW X5 is set to enter its third generation. As its predecessors have done before, the all-new 3rd generation X5 will again set new standards for luxury, versatility and – because it is a BMW f...[Read more...]
Kia Motors Announces Pricing For All-New 2014 Cadenza Premium Sedan
Kia's Flagship Sedan Offers Premium Amenities at a Starting Price of $35,1001 MSRP • The most powerful and technologically advanced Kia in the U.S. market is defined by European-influenced styling and extraordinary levels of refinement and amenities
• Cadenza features class-leading interior room2 and is offered in one trim level with two available option packages
IRVINE, Calif., April 19, 2013 – Kia Motors America (KMA) is pleased to announce pricing for its most powerful and ...[Read more...]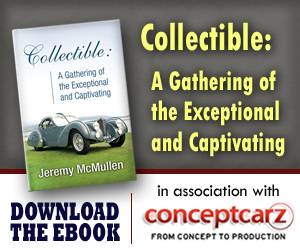 © 1998-2014. All rights reserved. The material may not be published, broadcast, rewritten, or redistributed.