1927 Chandler Standard Six news, pictures, specifications, and information

Tweet
From its inception in 1913, the Chandler Motor Company produced an excellent car at a moderate cost. The company was founded in Cleveland, Ohio by Frederick C. Chandler, a former designer for Lozier Motor Company, a luxury automobile manufacturer. Únlike many of its competitors, Chandler cast its own engines, fabricated its own chassis, and later built its own bodies. Chanlder advertisements trumpeted record runs up Pike's Peak in Colorado, portraying the car as a strong performer.

Despite the quality and affordability of the Chandler, as well as ongoing advancements to the vehicle, competition stiffened throughout the 1920s. Chanlder was forced to merge wîth its Cleveland Automobile Company subsidiary to form the Chandler-Cleveland Motor Company. The Standard Six shown here is a product of that merger. It carried a long list of standard equipment and distinctive design features such as the duotone paint scheme and three-bar radiator shell.

1927 was a peak year for the company wîth sales of 20,000 automobiles, but hopes for continued growth of the market led to overexpansion. In 1928 the Hupp Motor Car Corporation of Detroit purchased a majority interest in Chandler, and the line was discontinued in 1929.
Source - The Frick Car and Carriage Museum
HEY, DOC! SEWAGE, BEER AND FOOD SCRAPS CAN POWER CHEVROLET'S BI-FUEL IMPALA
DETROIT – Trash to fuel, the stuff of the 1980s sci-fi comedy movie trilogy 'Back to the Future,' is now a reality. The 2015 Bi-fuel Chevrolet Impala – not a tricked-out DeLorean – really can run on leftovers, table scraps and, oh, yeah, grains from brewing beer. Cleveland-based quasar energy group uses organic waste to produce a renewable energy source known as biogas, which is then converted into Compressed Natural Gas (CNG) – one of two fuels that can power the 2015 Chevrolet Bi-fue...[Read more...]
CHRYSLER GROUP LLC PUTS THE 2014 CLEVELAND AUTO SHOW IN MOTION
• Debuting an Indoor Ram Truck Test Track, Camp Jeep Cleveland, New Vehicles Introductions and More
◾Ram Truck brand indoor Test Track makes its debut in Cleveland ◾Perennial favorite Camp Jeep returns with the new articulation obstacle 'Trail Rated Pass' ◾All-new 2015 Chrysler 200 mid-size sedan makes Cleveland debut ◾2014 Dodge Journey Crossroad makes Cleveland debut ◾Ram Truck brand display features award-winning 2014 Ram 1500 EcoDiesel with best-in-class 28 mpg fuel economy, ...[Read more...]
HONDA AIRCRAFT COMPANY AND AMERICAN HONDA FINANCE CORPORATION TO OFFER HONDAJET FINANCING IN THE UNITED STATES
10/21/2013 - LAS VEGAS Honda Aircraft Company announced achievements and significant milestones in the development of the HondaJet, the world's most advanced light jet, at the 2013 National Business Aviation Association's Business Aviation (NBAA) Convention and Exhibition in Las Vegas, Nev. The HondaJet flight test program is nearing its final phase and manufacturing is approaching build completion on the first production HondaJet. 'The HondaJet program continues its steady progress to...[Read more...]
FORD BUILDS TWO MILLIONTH ECOBOOST ENGINE AS CONSUMER DEMAND GROWS IN MARKETS WORLDWIDE
◾More than 100,000 EcoBoost engines now produced every month, with a target of 1.2 million for 2013, up more than 60 percent from 2012. For the first time, EcoBoost production expected to exceed Ford's global diesel-engine production ◾Customer demand exceeds projections globally with 90 percent of Escape buyers in North America and 95 percent of Kuga buyers in Asia choosing EcoBoost; in diesel-centric Europe, 39 percent of Focus customers opt for EcoBoost ◾Ford doubled Cologne, Germany, produc...[Read more...]
Camp Jeep at the 2012 Cleveland Auto Show
• On- and off-road driving course demonstrates legendary 4x4 capability of Jeep® brand vehicles
• Consumers can experience first-hand the attributes of the entire Jeep vehicle lineup without leaving the show floor
February 23, 2012 , Auburn Hills, Mich. - The Jeep® brand is bringing Camp Jeep®, a unique, interactive, off-road experience to consumers attending the 2012 Cleveland Auto Show, February 25 – March 4 at the International Exposition Center. The 22,000-square ...[Read more...]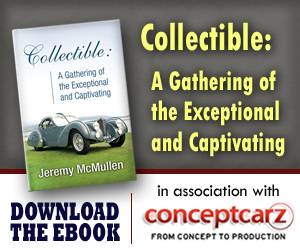 © 1998-2014. All rights reserved. The material may not be published, broadcast, rewritten, or redistributed.