1974 BMW 3.5 CSL news, pictures, specifications, and information

Tweet
Coupe
Chassis Num: 2275988
Engine Num: M49/3-34

This 1974 BMW 3.5 CSL was raced for BMW North America Factory team in the United States IMSA series in 1975, Group IV. Raced at the Daytona 24 Hour and Sebring 12 Hour.

In 1976, it returned to Germany and converted to Group V specifications. It was raced at LeMans and finished 10th. It ran the European Championship series and, in 1976, won the South African 1000k.

Sold by BMW to Vasek Polak, Hermosa Beach, California, and then sold by his estate to Rug Cunningham in 1997.

The list of drivers include Hans Stuck, Sam Posey, Ronnie Peterson, Brian Redman, Allen Moffitt, Jody Schecter, George Follmer, and Rug Cunningham.
By Daniel Vaughan | Jun 2007
The 3.0 CSL race cars were the first cars to be developed under the new BMW subsidiary, established in 1972 - BMW Motorsport GmbH. They were the first to sport the newly designed official colors of BMW Motorsport - red, blue and purple.

Based on the 3.0 CS coupe production car, the CSL ('L') is for lightweight, referring to the aluminum doors and hood) began an assault on European touring car racing that would make it one of the most successful production racers of all time. In fact, CSL's continued to win races into the late 1970's, even though production ended in 1975 to make way for its successor, the 6 Series.

Throughout its span of development, the BMW six-cylinder engine, a 3.0-liter unit in the production car, grew from 3.2 to 3.5-liters, increasing in horsepower from 340 to 430, thanks to the development of a four-valve cylinder head.

The 3.0 CSL won six European Touring Car Championships between 1973 and 1979, as well as national championships in several other countries.

This 3.0 CSL was one of a team of three cars campaigned by BMW of North America in 1975 & 1976, enjoying considerable success, winning IMSA races at Sebring, Laguna Seca, Riverside, Daytona, Lime Rock and Talledega. Several drivers were involved in the American success of the CSL's including Hans Stuck, Sam Posey, Brian Redman, Allan Moffat, Dieter Quester, Benny Parsons, Peter Gregg and David Hobbs.
For more information and related vehicles, click
here
BMW OF NORTH AMERICA CEO TO RACE HISTORIC BMW 3.0 CSL AT THE ROLEX MONTEREY MOTORSPORT REUNION
1975 12 Hours of Sebring and 2014 Amelia Island Concours d'Elegance winning 3.0 CSL No. 25 to race at Rolex Monterey Motorsport Reunion. Woodcliff Lake, N.J. – August 6, 2014 …Today BMW announced that BMW of North America President and CEO Ludwig Willisch will once again race the iconic BMW 3.0 CSL 'Batmobile' in the annual Rolex Monterey Motorsport Reunion at Mazda Raceway Laguna Seca next week. 'BMW fans and I have a very emotional attachment to this important car in the histo...[Read more...]
BMW 3.0 CSL #25 WINS AGAIN
• 39 Years after winning the 1975 12 Hours of Sebring, BMW 3.0 CSL #25 Wins Best-in-Class at 2014 Amelia Island Concours d'Elegence.
Woodcliff Lake, NJ – March 11, 2014 . . . The BMW 3.0 CSL Group 4 race car that won the 1975 12 Hours of Sebring wins Best-in-Class at the 2014 Amelia Island Concours d'Elegance. The BMW 3.0 CSL Group 2 race car that won the 1973 European Sedan Championship takes second at the Concours. The highlight of the class of BMW 3.0 CSL race and road cars w...[Read more...]
BMW's 'BATMOBILES' SET FOR 19th ANNUAL AMELIA CONCOURS
Scheduled to appear in the 19th Annual Amelia Concours' BMW 3.0 CSL 'batmobile class' are not only the 1975 Sebring 12 Hour and '76 Daytona 24 winners, but Alexander Calder's 1975 Le Mans 3.0 CSL with his trademark signature on the left rear fender. BMW's 'Batmobile' racers were glorious mutants. They arrived from Europe wearing a frosting of giant wings, huge fender boxes and big spoilers, all powered by a 430 hp straight-six engine that made a glorious noise and propelled BMW's luxury cou...[Read more...]
BMW CELEBRATES ITS PAST, PRESENT AND FUTURE DURING PEBBLE BEACH CONCOURS AND ROLEX MONTEREY MOTORSPORTS REUNION WEEKEND
◾Never before seen concept from BMW M GmbH debuts at The Quail: A Motorsports Gathering ◾BMW Pininfarina Gran Lusso Coupé makes North American debut at Pebble Beach Concours d'Elegance ◾New BMW 428i Coupe to be display and offered as raffle prize at Pebble Beach Concours d'Elegance ◾BMW 3.0 CSL and BMW M1 to race at Rolex Monterey Motorsports Reunion ◾BMW 507 to be featured at Pebble Beach Concours d'Elegance Woodcliff Lake, NJ – August 15, 2013… On the occasion of the annual car...[Read more...]
BMW TO BE FEATURED AT SARATOGA AUTOMOTIVE MUSEUM
• BMW History and Heritage on four wheels and two on display from May – November, 2013
Woodcliff Lake, NJ – March 8, 2013… BMW's rich heritage will be showcased at the Saratoga Automobile Museum in an exhibition called 'BMW – The Ultimate Driving Machine.' The exhibition, which will feature a retrospective of BMW cars and motorcycles, will run from May 6 – November 3, 2013. The array of BMW automobiles will include road cars and race cars, both from the modern era, as well as p...[Read more...]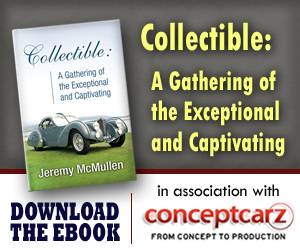 BMW
Monthly Sales Figures
Volume
December 2014
41,526
November 2014
31,019
October 2014
30,602
September 2014
25,586
August 2014
27,214
July 2014
26,409
June 2014
30,201
May 2014
29,602
April 2014
25,202
March 2014
32,107
February 2014
22,017
January 2014
18,253
(More Details)
© 1998-2014. All rights reserved. The material may not be published, broadcast, rewritten, or redistributed.