1955 Cadillac Custom Viewmaster news, pictures, specifications, and information

Tweet
The Hess & Eisenhardt, Cincinnati, Ohio, Built Custom View Master Station Wagons in 1955 and 1956. William 'Bill' Hess, who designed this wagon in conjunction with the Cadillac Motor Car Division of GM, was a graduate of General Motors Institute of Technology; in the fifties, he was considered one of the most advanced stylists in the industry. These luxury station wagons were built on the Series 62 chassis (129-inch wheelbase) using Series 86 Commercial cowl and floor pan. Doors were by Fleetwood. The tail-gate glass was that of the Chevrolet Nomad wagon. Seven were manufactured, each one being different in color and finish from the next; they stood two inches taller than the regular Series 62 Cadillac and each weighed around 5000 pounds. All had chrome window pillars all round and most had imitation wood side-paneling in Fiberglass (except this prototype with its plain metal sides), as well as three rows of seats providing room for eight passengers.
How Ford Put A 1966 Mustang Atop The World'S Tallest Building
◾In October 1965, Ford and the management of the Empire State Building in New York collaborated to display a new Mustang convertible on the world's highest observation deck ◾Ford engineers and technicians cut the car into four sections that would fit into the building elevators, then added brackets to enable quick disassembly and rebuilding In 1965, the Ford Mustang was the talk of the nation. The first calendar year of production saw sales of more than 400,000 units, well over the 100,000 u...[Read more...]
Ferrari From 'Ferris Bueller'S Day Off' Crossing The Auction Block At Mecum
Monterey, Calif. - August 14, 2013 -- Mecum Auctions will offer more than 750 classic and collector vehicles at the fifth annual Daytime Auction at the Hyatt Regency in Monterey this weekend, and among the hefty and impressive lineup is a true celebrity. The famed Ferrari California Spyder Replica from the '80s classic 'Ferris Bueller's Day Off' will cross the block on Saturday as Lot S163. As the actual car used in the filming of the movie, it was built by Neil Glassmoyer of Modena D...[Read more...]
Corvette's Chassis Innovations Refined on the Race Track
Zora Arkus-Duntov's racing-bred development legacy continues to improve Corvette It's been said that racing improves the breed, and when it comes to the Chevrolet Corvette, nearly six decades of checkered flags are the proof. As Corvette marks its 60th anniversary in 2013, the design of the chassis, suspension and other drivetrain features are rooted in the rigors of competition. 'Candidly, Corvette was not a high-performance car until Zora Arkus-Duntov fitted it with a V-8, and be...[Read more...]
1967 Can-Am Road America: The Beginning of the 'Bruce and Denny Show'
While Formula One will be forever considered the pinnacle of motorsport, from a period between 1966 and 1986 there existed a series that would likely be the closest to 'anything goes' as any motor racing series could truly get. Based upon the FIA Group 7 cars but allowed to showcase unlimited engine sizes and unfettered aerodynamics, the Can-Am cars would have to be considered the pinnacle of motorsport technology and power of their era. And for more than a couple of years there would be one tea...[Read more...]
Mopar Ram Runner Wins Truck Duel in the Desert
Leaves Ford SVT Raptor in the Dust Mopar Ram Runner 33 seconds faster than Ford SVT Raptor on punishing 4.73-mile loop PickupTrucks.com declares Mopar Ram Runner the winner May 30, 2012 , Auburn Hills, Mich. - This showdown was at sunrise. The Mopar Ram Runner and the Ford SVT Raptor met for a shoot-out at Ocotillo Wells State Vehicular Recreation Area (SVRA), a state park in southeast California with 85,000 acres of nothing but dirt, dust and desert. When all was said and done,...[Read more...]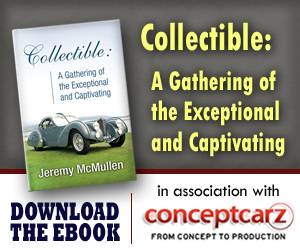 Cadillac
Monthly Sales Figures
Volume
February 2014
13,437
January 2014
11,386
December 2013
18,165
November 2013
16,172
October 2013
14,792
September 2013
13,828
August 2013
20,255
July 2013
15,652
June 2013
13,929
May 2013
13,808
April 2013
13,230
March 2013
15,751
(More Details)
© 1998-2014. All rights reserved. The material may not be published, broadcast, rewritten, or redistributed.