1955 Cadillac Custom Viewmaster news, pictures, specifications, and information

Tweet
The Hess & Eisenhardt, Cincinnati, Ohio, Built Custom View Master Station Wagons in 1955 and 1956. William 'Bill' Hess, who designed this wagon in conjunction with the Cadillac Motor Car Division of GM, was a graduate of General Motors Institute of Technology; in the fifties, he was considered one of the most advanced stylists in the industry. These luxury station wagons were built on the Series 62 chassis (129-inch wheelbase) using Series 86 Commercial cowl and floor pan. Doors were by Fleetwood. The tail-gate glass was that of the Chevrolet Nomad wagon. Seven were manufactured, each one being different in color and finish from the next; they stood two inches taller than the regular Series 62 Cadillac and each weighed around 5000 pounds. All had chrome window pillars all round and most had imitation wood side-paneling in Fiberglass (except this prototype with its plain metal sides), as well as three rows of seats providing room for eight passengers.
SHELBY AMERICAN COMMEMORATES 50TH ANNIVERSARY FIA COBRA WITH SPECIAL EDITION CAR
• Iconic Shelby FIA Cobra to be Celebrated
Scottsdale, Ariz. – Jan. 17, 2014 – In 1964, Shelby American, today a wholly owned subsidiary of Carroll Shelby International Inc. (CSBI:PK) introduced the FIA version of the small block Cobra, which competed in the 1964 World Manufacturers Championship series against marques like Aston Martin, Jaguar and Corvette. To celebrate the birth of the 289 Ford powered roadsters, Shelby American will offer 50 limited edition continuation (CSX70...[Read more...]
2014 LINCOLN MKX INTRODUCES TREE-BASED ALTERNATIVE TO FIBERGLASS FOR INTERIOR PARTS
• Has Lincoln Found New Life For Christmas Trees?
DEARBORN, Mich., Dec. 20, 2013 - While many Lincoln MKX drivers may tie a tree to the top of their vehicle this time of year, 2014 will see the MKX crossover with tree-based components inside the vehicle. A three-year collaboration between The Lincoln Motor Company, sustainable solutions pioneer Weyerhaeuser and auto parts supplier Johnson Controls has culminated in the creation of a tree-based, renewable alternative to fiberg...[Read more...]
Norra Names Mark Mcmillin Grand Marshal For 2013 General Tire Mexican 1000
Legendary Baja racing champion and San Diego-based homebuilder Mark McMillin has been named by the National Off Road Racing Association (NORRA) as the honorary Grand Marshal for this year's upcoming General Tire NORRA Mexican 1000. The unique fourth annual on and off-road rally is set to kick off this Saturday, April 27th in Mexicali, Baja, Mexico and will conclude at lands-end in San Jose Del Cabo on May 1. Mark McMillin's Grand Marshal role places him in an elite group of previous icons ...[Read more...]
Eleanor of 'Gone In 60 seconds' Will Cross The Block At Mecum's Indy Auction
The Opportunity to Own the Original Movie Hero Car is this May 18 in Indianapolis A true movie star will make its way down Mecum's signature red carpet this May in Indianapolis. Known by most simply as 'Eleanor,' the modified 1967 Ford Mustang from Touchstone Pictures' 'Gone in 60 Seconds' will cross the block as Lot S135 at Dana Mecum's 26th Original Spring Classic auction this May 14-19. This collector car icon piloted in the movie by retired master car thief Memphis Raines, playe...[Read more...]
World's Rarest Muscle Car to Join a Spectacular Show Field at the 2nd Annual Concours d'Elegance of Texas
Houston, Texas. April 1, 2012. Organizers of the 2nd annual Concours d'Elegance of Texas have confirmed that the world's rarest muscle car, the only big block GT convertible ever built by Shelby American Inc., will be part of this year's spectacular show field on Sunday, May 5 at La Torretta Lake Resort & Spa. The 1967 Shelby GT500 Convertible was originally assigned to Carroll Shelby, the most expensive GT500 in Shelby American's company car inventory and the only Shelby GT Convertible f...[Read more...]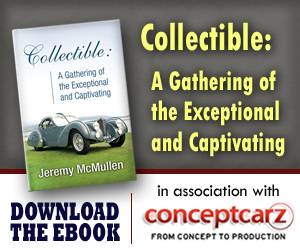 Cadillac
Monthly Sales Figures
Volume
August 2014
16,650
July 2014
15,241
June 2014
13,941
May 2014
14,688
April 2014
13,900
March 2014
14,765
February 2014
13,437
January 2014
11,386
December 2013
18,165
November 2013
16,172
October 2013
14,792
September 2013
13,828
(More Details)
© 1998-2014. All rights reserved. The material may not be published, broadcast, rewritten, or redistributed.