1955 Cadillac Custom Viewmaster news, pictures, specifications, and information

Tweet
The Hess & Eisenhardt, Cincinnati, Ohio, Built Custom View Master Station Wagons in 1955 and 1956. William 'Bill' Hess, who designed this wagon in conjunction with the Cadillac Motor Car Division of GM, was a graduate of General Motors Institute of Technology; in the fifties, he was considered one of the most advanced stylists in the industry. These luxury station wagons were built on the Series 62 chassis (129-inch wheelbase) using Series 86 Commercial cowl and floor pan. Doors were by Fleetwood. The tail-gate glass was that of the Chevrolet Nomad wagon. Seven were manufactured, each one being different in color and finish from the next; they stood two inches taller than the regular Series 62 Cadillac and each weighed around 5000 pounds. All had chrome window pillars all round and most had imitation wood side-paneling in Fiberglass (except this prototype with its plain metal sides), as well as three rows of seats providing room for eight passengers.
1964 Nurburgring 1000 Kilometers: Survive for One Last Victory
During the late 1950s, Richie Ginther would begin a relationship with John von Neumann and this partnership would result in one of the most dominant periods of American sportscar racing in which Ginther and Porsche would be virtually unbeatable. Nearly a decade later, that same combination would again join forces to provide one more moment of glory. By the mid-1950s Porsche had developed its 550. This was a small car more than capable of dominating its class and consistently able to challenge...[Read more...]
MIKE RYAN'S BANKS SUPER-TURBO PIKES PEAK FREIGHTLINER A UNIQUE BIG ONE TO WATCH IN PIKES PEAK OPEN DIVISION
Colorado Springs, June 20--------The Freightliner Cascadia Pikes Peak Special racing machine of Mike Ryan (Santa Clara, CA) is truly like no other entry in the Pikes Peak Open division during the 91st edition of the Pikes Peak International Hill Climb on June 30. Ryan, a veteran driver, finished ninth (12:39.960) last year on the Peak in the division, but has his sights set on a higher finish this year with this amazing vehicle. The winner was rookie French driver Romain Dumas, who bri...[Read more...]
One of the Three Final Cars Built by Famed Italian Engineer Giotto Bizzarrini To Be Offered at Russo and Steele's Highly Anticipated Monterey Auction
Monterey, California – As the engineer responsible for the design and development of some of the most successful and innovative racing and GT cars ever conceived, Giotto Bizzarrini remains one of the most revered names in motorsport history. Hailing from Livorno, Italy and eventually leaving Alfa Romeo for Ferrari where he began as a test driver and quickly rose to Chief Engineer, Bizzarrini collaborated with Carlo Chiti on the 250 Testa Rossa's V-12 engine and the 250 SWB, with his caree...[Read more...]
Mopar Ram Runner Wins Truck Duel in the Desert
Leaves Ford SVT Raptor in the Dust Mopar Ram Runner 33 seconds faster than Ford SVT Raptor on punishing 4.73-mile loop PickupTrucks.com declares Mopar Ram Runner the winner May 30, 2012 , Auburn Hills, Mich. - This showdown was at sunrise. The Mopar Ram Runner and the Ford SVT Raptor met for a shoot-out at Ocotillo Wells State Vehicular Recreation Area (SVRA), a state park in southeast California with 85,000 acres of nothing but dirt, dust and desert. When all was said and done,...[Read more...]
Carroll Shelby, Ford Family for More Than Half a Century
Carroll Shelby was a member of the Ford family for the better part of 60 years, producing stunning performance vehicles from concepts to production models. He once said his energy and passion for performance products were always strongest when he was working with Ford. Shelby most recently collaborated with the company on the 2013 Ford Shelby GT500 Mustang, the most powerful production V8 in the world. Working with SVT engineers at Sebring and the Arizona Proving Grounds, at times he drov...[Read more...]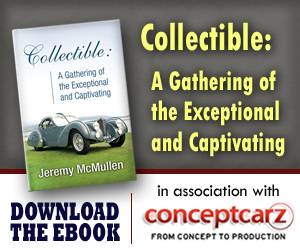 Cadillac
Monthly Sales Figures
Volume
March 2014
14,765
February 2014
13,437
January 2014
11,386
December 2013
18,165
November 2013
16,172
October 2013
14,792
September 2013
13,828
August 2013
20,255
July 2013
15,652
June 2013
13,929
May 2013
13,808
April 2013
13,230
(More Details)
© 1998-2014. All rights reserved. The material may not be published, broadcast, rewritten, or redistributed.