1925 Rolls-Royce Phantom I news, pictures, specifications, and information

Tweet
Jonckheere Coupe One-Off
This special Phantom I began life as a Hooper convertible. Shortly thereafter it was sent to Belgium to be re-bodied by Jonckheere in something more extravagant. The result was astonishing and large - six meters in total. Who ever commissioned the vehicle and created the original designs is lost to history. A fire at the Jonckheere Company buried records of its past. What is known about this vehicle though begins in 1934 when it was entered in the Prix de Cannes, its first Concours d'Elegance. This would be the first of many showings and first place victories.

It was later sold to an American who made modifications to the vehicle and painted it gold. The car was arranged with other similar vehicles and shown to paying customers. A dollar would get the curious individual a look at the radical display of bold and mesmerizing vehicles.

In 1991 a Japanese collector purchased the gold car for $1.5 million. It was not seen for many years until it was purchased by the Petersen Automotive Museum. A complete restoration was undertaken and the result was nothing less than stellar. It was shown at the 2005 Pebble Beach Concours d'Elegance where it received the Lucius Beebe Trophy, an award that honors the finest Rolls-Royce. If the complete history had been known, the car would have been eligible to earn the coveted 'Best in Show'.
By Daniel Vaughan | Mar 2009
This 1925 Rolls-Royce Phantom I hunting car with coachwork by Barker has chassis number 9LC and body number 5670. It is in three-seater sports configuration and originally supplied to The Maharaja of Jodhpur. In 1927 it was used by the Maharaja of Bikaner in 1927 and the Maharaja of Idar in 1933. This vehicle was very fast with its straight six-cylinder 7.6-liter engine that produced 108 horsepower. It was also very reliable and used regularly by the Maharajah as a hunting car.

The one-off coarchwork was created for the Maharaja of Jodhpur, with the purpose of tiger hunting in India. Specific options ordered for this car include light-weight three-seater sports body, sporty outside handbrake lever, two side-mounted spare tires, an ivory white finish to the steering wheel and real ivory control knobs. There are teardrop-style running board toolboxes, wood-grain paint finish to the upper surface of the bodywrok, ultra-low windshield, and oyster shell fenders.

The car remained in the Idar family until the early 1960s.

In 2008, this Phantom I Barker Boattail was brought to the Gooding & Company auction held in Pebble Beach, CA. It was one of the highlights of the auction, selling for $1,210,000 including buyer's premium.

This is a very unique and wonderful Rolls-Royce Phantom that has a purposeful design and an elegant ambiance and majesty. It retains its original silver and black color combination and is a matching numbers example.
By Daniel Vaughan | Sep 2012
This Rolls-Royce Touring car, with H.J. Mulliner coachwork, was built in England as a special order for the Duke of Westminster. The automobile has an all aluminum body with all German Silver brightwork. The Phantom engine, new for the 1925 model year, has a capacity of 7668cc, a bore of 4.25 and a stroke of 5.5. The wheelbase is 149.7 inches. 2269 Phantom I automobiles were produced between the years 1925 and 1929.

Rolls-Royce was founded by engineer Frederick Henry Royce and car trader Charles Stewart Rolls in 1904. Their pursuit of quality automobile production has earned Rolls-Royce the reputation of 'the best car in the world.'
There were 2,212 examples of the Phantom I produced by the Rolls-Royce UK factory. Approximately 60 examples were sold in Australia, either new or shortly thereafter. Chassis number 10MC was the first to be delivered to Australia, and is globally one of the oldest Phantoms in existence. The car was factory tested in May of 1925 and then shipped to Sydney. Once it arrived in Sydney it received its open tourer body, by local coachbuilders Jackson, Jones & Collins, preparatory to delivery by Sydney Rolls-Royce agents Dalgety to Frank Albert, a wealthy Australian music publisher. He is said to have kept the Rolls-Royce in storage from 1929 to 1936. Around 1937, it was re-conditioned with new saloon coachwork by Martin & King of Malvern, a Melbourne suburb. The new saloon coachwork had closed-quarter styling with seating for five-passengers.

In the 1970s the car was acquired by Jim Weir of Sydney. In 2011, the car arrived in the United States.


In 2012, the car was offered for sale at the Quail Lodge Sale in Carmel, CA presented by Bonhams Auction. As bidding came to a close, the car had been sold for the sum of $46,000, including buyer's premium.
By Daniel Vaughan | Oct 2012
Although the Silver Ghost had been constantly improved over its life span, by the 1920's other manufacturers had begun to close the performance gap, and the decision was made to produce a new car.
By 1925, the New Phantom (retrospectively called the Phantom I when the Phantom II was introduced in 1929) was ready.

A new chassis had not been built so the car used the Ghost chassis. This meant that initially the only difference between the Ghost and the New Phantom was the method of mounting the §teering column on the chassis and the new power unit. The six-cylinder overhead valve engine was similar in many ways to the Twenty, but was of 7,668cc. This was over twice the capacity of the little Twenty at 3,127cc.

The Phantom had been prepared in great secrecy, as would its namesake be, 70 years later. During its development the car was codenamed EAC, which stood for Easter Armored Car. Pieces of armor plating were even left around the factory to lend credence to this cover-up story.


Two chassis lengths were offered, the standard being 190.25 inches (4.83m) wîth a 196.75 inches (4.99m) version for more formal coachwork.

A special open sporting body was fitted to the fourth experimental chassis and even though the New Phantom's engine performed better than that of the Silver Ghost, the New Phantom was found to have a slightly lower top speed. This led to Rolls-Royce testing at Brooklands to investigate the effect of weight and, more importantly, of aerodynamics in relation to performance. With completely redesigned bodywork, this car subsequently ran at around 100 mph.
Source - Rolls-Royce Motor Cars Ltd.
Rolls Royce launched the new Phantom in May of 1925. Rolls-Royce's replacement for the original Silver Ghost, the Phantom was built in both the U.K. and the U.S. following a year later in introduction and two years in replacement. Usually listed as Phantom I, it featured a new pushrod-OHV straight- 6 engine, which was a vast improvement over the Silver Ghost. The engine was constructed with three groups of two cylinders with detachable heads, and produced impressive power that could pull the large, very heavy vehicle. This engine utilized a '4¼ in (107.9 mm) bore and long 5½ in (139.7 mm) stroke for a total of 7.7 L (7668 cc/467 in³) of displacement'. In 1928, aluminum was substituted for cast iron in the cylinder heads.

The front was suspended by semi-elliptical springs while cantilever springs were utilized in the rear. Though some original U.S. models lacked front brakes, 4-wheel servo-assisted brakes were also specified.

UK models featured a long-wheelbase model that was longer at 3822.7 mm than the American version at 3721.1 mm. Other differences between the two models included the transmission, while the UK models used a 4-speed while US models used a 3-speed transmission, both with a single dry-plate clutch. The US Phantoms were constructed in Springfield, Massachusetts while UK models were built at Rolls' Derby factory.

A total of 226 Rolls-Royce Phantom I's were produced during its production span.
By Jessica Donaldson
Background
Frederick Henry Royce was an engineer and the Honorable Charles Stewart Rolls was a man with many talents. He was an aviator, driver, and automobile enthusiasts. In the world of business, he excelled at marketing.

The Rolls-Royce Company began its distinguished career in the early 1900's, focusing on quality and performance. During 1905 and 1906, forty vehicles were produced, all with four-cylinder engines producing 20 horsepower.

1906 was a big year for the young company, with Charles Stewart Rolls and Frederick Henry Royce officially registering the Rolls-Royce Limited Company. The legendary 40/50 six-cylinder Silver Ghost was introduced with much acclaim. During the same year, Rolls and Royce entered the Tourist Trophy Race, one of the most prestigious events of the time. Their powerful and durable car outran the rest of pack, beating the nearest competitor by 27 minutes. In 1907 the company further showcased their vehicles durability by participating in a 15,000 mile reliability event.

In a time when maintenance and durability were on the minds of every consumer, Rolls-Royce left their buyers with peace of mind. To add even more prestige to their vehicles, the vehicles were marketed to the most elite and well-to-do in society. By supplying their vehicles to British royalty, the Rolls-Royce Company concreted their reputation in history. The cars durability was matched by its comfort; they were outfitted with luxurious bodies by some of the top coachbuilders in the industry. The engines were powerful and provided a rather smooth and comfortable ride. The engines were engineering marvels, constructed of an aluminum alloy crankcase. Instead of chains, the timing and ignition drive were both run by gears. The parts were hand polished and constructed to a high degree of accuracy. The sturdy construction meant that conversation were possible, even while the vehicle was at top speed.

The 40/50 HP Silver Ghost models were sold for a period of fifteen years as the companies only offering. By 1922, the Rolls-Royce Company began offering the Twenty which was offered to a larger market, though still very exclusive. Competition such as Hispano Suiza had caught up with Rolls-Royce by 1925; Rolls-Royce responded. Development began on a more modern version of its Silver Ghost engine that would be more powerful and durable. The stroke was enlarged providing a greater increase in horsepower. The resulting vehicle was named the '40/50 New Phantom'. When the Phantom II was introduced in 1929, the '40/50 New Phantom' was retrospectively named the Phantom I.

Phantom I

The Phantom was built in secrecy, using the code name EAC which stood for Easter Armored Car. To reinforce the code name, pieces of armor plating was intentially left around the factory. The Phantom I was the successor to the Silver Ghost and produced for only four years. Though the engine had been modified to produce more horsepower and torque, the chassis was only slightly updated. This would prove to be a major drawback for the Phantom I.

In 1921 a Rolls-Royce factory had been opened in Springfield Massachusetts with the purpose of producing Silver Ghosts that were built with traditional Rolls-Royce quality but catered to the American customer. These vehicles were known as the 'Springfield' Silver Ghosts.

A year after the Phantom was introduced, the 'Springfield' Phantom became available. The late arrival was attributed to necessary modifications, such as converting to left hand drive. The Springfield plant continued Rolls-Royce production until 1931, when the American factory was closed.
For more information and related vehicles, click
here
Exceptional European Highlights Added to RM's 20th Anniversary Motor City Sale
• RM Auctions announces a spectacular group of European highlights for its annual Motor City sale, July 26 in Plymouth, Michigan • Led by a 1929 Rolls-Royce Phantom II Barker Torpedo Tourer, built for Indian royalty, the roster of European highlights joins a superb series of American classics at the sale, many of which were conceived and built in Detroit • Celebrating 20 years as the official auction of the Concours d'Elegance of America at St. John's, the single-day sale features an excellent...[Read more...]
VOLKSWAGEN CELEBRATES 40 YEARS OF THE GOLF AT THE NEW YORK AUTO SHOW
The most successful European car of all time turns 40 ◾More than 30 million Golf models have been sold worldwide ◾Car went on sale in Europe in May 1974, was sold in the U.S. from December that year as the Rabbit ◾Seventh-generation Golf GTI goes on sale in June in the U.S., with Golf TDI® and TSI® models arriving at dealerships in August Herndon, VA — The most successful European car of all time turns 40 this year. More than 30 million Golf models have been sold since the car went...[Read more...]
GOLF PRODUCTION IN MEXICO MARKS ANOTHER MILESTONE FOR VOLKSWAGEN GROUP IN NORTH AMERICA
Mexican Secretary of Economy, Dr. Guajardo, and Volkswagen CEO, Prof. Dr. Winterkorn, inaugurate production of the new Volkswagen Golf at the Puebla plant • The Volkswagen Group is investing US$7 billion in new products and modern production facilities in North America in period to 2018 • Volkswagen de México celebrates 50th anniversary Puebla (Mexico) / Wolfsburg, January 14, 2014 – Production of the new Volkswagen Golf¹ commenced today at the Volkswagen plant in Puebla, Mexi...[Read more...]
MODEL YEAR 2014: MORE EFFICENT, DOWNSIZED ENGINES AND AN EXTENDED R-LINE RANGE HEAD THE CHANGES
New 1.8-liter turbocharged and direct-injection TSI® engine to feature in Jetta, Beetle, and Passat, replacing the 2.5-liter five cylinder. R-Line® range expands to five models. • Jetta SE and SEL models are fitted with new 170-horsepower 1.8-liter engine, offering a manufacturer predicted highway fuel economy improvement of 16 percent • All Jetta models now have independent rear suspension • VW Car-Net™ connected services introduced across a broad range of models • New 1.8-liter engine in...[Read more...]
Barrett-Jackson Cruises North, Launches New Auction At Hot August Nights In Reno, Nev. Aug. 8-10, 2013
SCOTTSDALE, ARIZ. (January 20, 2013) – Today, during the Barrett-Jackson Scottsdale auction, a groundbreaking partnership was announced that brings The World's Greatest Collector Car Auctions™ to the base of the Sierra Nevadas to join the world's premiere classic car and nostalgia festival. The inaugural Hot August Nights Auction Presented by Barrett-Jackson will take place in Reno Tahoe, Aug. 8-10, 2013. This event marks a historic partnership between two of the most recognized names in ...[Read more...]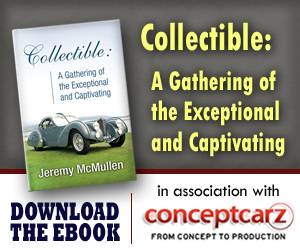 Rolls-Royce
Monthly Sales Figures
Volume
November 2014
75
October 2014
75
September 2014
75
August 2014
75
July 2014
75
June 2014
75
May 2014
75
April 2014
75
March 2014
75
January 2014
86
October 2013
84
September 2013
84
(More Details)
© 1998-2014. All rights reserved. The material may not be published, broadcast, rewritten, or redistributed.