1967 Datsun 1600 news, pictures, specifications, and information

Tweet
| | | | |
| --- | --- | --- | --- |
| | | | Sport Roadster Convertible |
'The quality-minded sport car for the economy-minded people' was the advertising slogan for this automobile first shown at the Tokyo Auto Show in 1961.

This automobile was known as the 'Fairlady' until 1965. The engine is a 1600cc, 96 horsepower, 4-cylinder.

There never was an actual 'Datsun' firm. The name was created in 1931 by the DAT Motorcar Co. for a new car model, spelling it as 'Datson' to indicate its smaller size when compared to the existing, larger DAT car. Later, in 1933 after Nissan Motor Co., Ltd. took control of DAT Motorcar Co., the last syllable of Datson was changed to 'sun', because 'son' also means 'loss' in Japanese, hence the name 'Datsun.'

Datsun built by Nissan Motor Company LTD in Yokohama Japan was introduced as a concept car at the 1961 Tokyo Auto Show and was not released until 1965 as the 1600.

Production volume of the 1600 from 1965 to 67 was 10,400. This car is truly a love affair and was owned since 1973 and driven until 1980, stored until 2000 when the owner did a five year restoration of the 1600.

The engine is a 96hp 1600cc (thus the name 1600) overhead valve straight 4.
Sport Roadster Convertible
Chassis Num: 14328
Engine Num: 07826

Datsun's type number was SPL311 - S for Sports - and in Japan was known as the Fairlady, in the USA simply the 1600. Datsun goes back to the 19-teens: as DAT-son, son of DAT (initials of the surnames of the three founders) soon changed to Datsun because Datson sounded much like a word meaning 'to lose money!' The Bluebird overhead valve, 4-cylinder motor was both tough and powerful for the day - 96 horsepower at 5600 RPM and 77 lb of torque at 2800 RPM, with all synchro 4-speed. The car weighed close to 2000 pounds so performance was strong. At $2,446 it compared well with the MGB at $2,615 for similar performance on the road.
This 1967 Datsun 1600 Roadster is a rare steel dash model with toggle switches and short windshield. It was given a restoration in the early 2000s and finished in red metallic with tan interior and black convertible top. It has newer tires, new clutch, and AM/FM CD player, and the original spare and jack.
By Daniel Vaughan | Dec 2014
Datsun sports cars, in certain markets, were known as Fairlady. These were a series of roadsters produced in the 1960's and a predecessor to the Z car. The series designation for the Fairlady's included S212, S213, SP310, SP311, and SRL311.

In 1959 Datsun introduced a sports car, the S211, powered by 988 cc engine capable of producing just under 40 horsepower. Production was low with only 20 examples being produced. The following year the S212 was put into production outfitted with a slightly larger engine at 1.2 liter and producing nearly 50 horsepower. The S212 was the first vehicle to be adorned with the Fairlady name.

In 1961 performance was slightly increased with the adoption of a dual-carburetor, brining horsepower up to 60. Not bad for a small car. During its production lifespan lasting only two years, 217 examples were created.

The Datsun 1500 Roadster, the SP310, was introduced to the public at the 1961 Tokyo Motor Show. It was powered by a 1.5-liter four-cylinder engine capable of producing 77 horsepower. In 1964 a second SU carburetor was added and the horsepower increased to 85. A final revision of the 1500 was introduced in 1965, complete with a new interior. The dash layout was redesigned and the back seat was removed.

In 1966 a 96 horsepower engine was introduced and continued in production until mid-1970. This 1.6-liter power-plant meant the name of the 1500 Roadster was changed to the 1600, SP311, to reflect the new engine displacement size.

A 135 horsepower 2 liter engine, complete with dual SU carburetors, was introduced in 1967. Vehicles outfitted with this power-plant were referred to as the 2000 roadster, or SRL311. The Datsun 2000 was built for racing with hopes of creating a sporty image for Datsun. It was raced in SCCA in the D-Production class where it had very consistent strong finishes. Paul Newman was one of the more famous of the drivers to pilot the car. Production of the 2000 roadster ceased in 1970 when Datsun introduced the famous 240-Z car.
By Daniel Vaughan | Sep 2006
YOKOHAMA TIRE CORPORATION REACHES ACCORD WITH LOS ANGELES CLIPPERS ON SPONSORSHIP
Tire maker will reinstate its sponsorship of the team … but half of the playoff sponsor money will go to charity FULLERTON, CA (April 30, 2014) – Looking to continue its support of the Los Angeles Clippers team and fans Yokohama Tire Corporation (YTC) and the Clippers have a reached an agreement where YTC will immediately reinstate its sponsorship of the team, with half of the 2014 NBA playoff sponsorship funds being earmarked to a charity instead of the organization. 'Yokohama a...[Read more...]
Continental Tire and Mazda Raceway Laguna Seca Continue Successful Partnership
Tire Company is Title Sponsor of Continental Tire Monterey Grand Prix, powered by Mazda MONTEREY, Calif., February 6, 2014 – As road racing fans prepare for the inaugural running of the TUDOR United SportsCar Championship May 2-4 at the world-renowned race track, Mazda Raceway Laguna Seca and Continental Tire agree to continue the successful partnership they began in 2011. The highlight of the Continental Tire Grand Prix Monterey, powered by Mazda is the new TUDOR United SportsCar...[Read more...]
Yokohama Tire Corporation-Sponsored Driver Michael Essa Captures The Formula Drift Title
FULLERTON, CA (Oct. 14, 2013) – Yokohama Tire Corporation (YTC)-sponsored Michael Essa is the king of Formula Drift – but it wasn't easy. Essa, who drives on Yokohama's newest ultra high-performance ADVAN Neova® AD08 R tires, claimed the 2013 Formula D championship in front of a sellout-crowd during Saturday's Round 7 'Title Fight' season finale at Irwindale Speedway in Southern California. Essa entered the final day of competition with a seemingly comfortable15-point lead. It increase...[Read more...]
YOKOHAMA TIRE CORPORATION ANNOUNCES SELECTION OF DESIGN FIRM FOR ITS NEW COMMERCIAL TIRE PLANT IN WEST POINT, MS
FULLERTON, CA (July 11, 2013) – A little over two months ago, Yokohama Tire Corporation (YTC) announced its plan to build a new commercial tire manufacturing plant in West Point, Mississippi. Today, the company has made public its selection of Kajima Associates/Architects & Engineers, PC (KA/AEPC) of Atlanta, Georgia to design the first phase of the project – a 931,000-square-foot factory that will include production, warehousing and operations facilities. Yokohama will make an invest...[Read more...]
YOKOHAMA TIRE CORPORATION AND DESERT ASSASSINS OFF-ROAD RACE TEAM HEAD TO SAN FELIPE FOR SCORE SEASON OPENER
For Yokohama Tire Corporation and the Desert Assassins off-road race team, the journey to winning the new World Championship of Desert Racing continues at the MasterCraft Safety Tecate SCORE San Felipe 250, March 8-10, in San Felipe, Mexico. Competing on specially-engineered 40-inch Yokohama Geolandar A/T-S® R tires, the Desert Assassins will have two 800-horsepower Geiser Brothers Trophy Trucks tackling the rough terrain of San Felipe. It will be Steele vs. Steele as Heidi Steele goes again...[Read more...]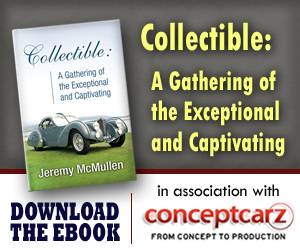 Similarly Priced Vehicles from 1967
Mercury Comet Caliente ($2,540-$2,820)
Mercury Comet ($2,284-$3,000)
Ford Fairlane ($2,295-$3,065)
Chevrolet Chevelle Series ($2,200-$3,020)
Chevrolet Corvair Series ($2,130-$2,545)
Chevrolet Biscayne Series ($2,440-$2,900)
Chevrolet Bel Air Series ($2,500-$3,105)

Average Auction Sale: $7,112
© 1998-2014. All rights reserved. The material may not be published, broadcast, rewritten, or redistributed.