1905 Cadillac Model E news, pictures, specifications, and information

Tweet
The Cadillac Model E was introduced in January of 1905. It's small, 74-inch wheelbase placed it between the Model C and the Model B and F. The one-cylinder engine produced just under 10 horsepower, which was adequate to carry the 1100 lb Runabout vehicle at comfortable speed. The Model E came in a different bodystyles, with seating for two or four.

The 1.6-liter engine was the same that could be found in Cadillac's other vehicles of the era. The cylinder was horizontal, pointing rearward, and cast from iron. It had a bore and stroke that measured 5-inches. It utilized a patented variable-lift intake valve licensed from Alanson P. Brush.
By Daniel Vaughan | Jul 2007
Cadillac founder, Henry Leland, developed his skills as a fine machinist under firearm manufacturer, Samuel Colt. He moved to Detroit in 1890 to produce precision gears and was soon making steam engines for street cars. After developing the gas engine for the 1901 Curved Dash Olds, he attracted a group of financial backers who partnered wîth him to form the Cadillac Motor Company, named for the French explorer who had discovered Detroit in the early 18th Century. Cadillac pioneered the interchangeability of parts prior to Ford's assembly line. Its cars won many awards, leading to the advertising slogan, 'Standard of the World.'
Source - AACA Museum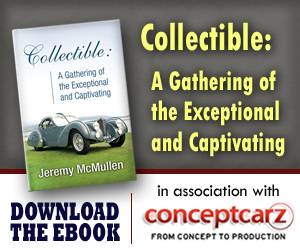 Cadillac
Monthly Sales Figures
Volume
December 2014
16,150
November 2014
13,148
October 2014
13,615
September 2014
13,829
August 2014
16,650
July 2014
15,241
June 2014
13,941
May 2014
14,688
April 2014
13,900
March 2014
14,765
February 2014
13,437
January 2014
11,386
(More Details)
© 1998-2014. All rights reserved. The material may not be published, broadcast, rewritten, or redistributed.