1914 Buick Series B news, pictures, specifications, and information

Tweet
Buick produced 21,217 vehicles in 1914. There was a single series, the Series B, but it came in a variety of flavors. The Model B-24 and B-25 were offered in roadster or touring configurations. Power was through a 165 cubic-inch four-cylinder engine that had a bore and stoke of 3.75-inches. Power, SAE rated, was around 22. The B24 and B25 retained the traditional Buick appearance with the angular front end design on the hood and radiator. Color options were limited; the B-24 could be purchased in either Gray or Maroon, with Blue-Black wheels and fenders. The B-25 was similar, being offered in all Blue-Black or in Gray with Blue-Black wheels. Both the B-24 and B-25 rested on a 105-inch wheelbase. The two-door roadster B-24 cost around $950 while the B-25 sold for $1,050.

The B-35 and B-37 were available in Roadster or Touring configurations. Power was from a 221 cubic-inch four-cylinder engine that produced 35 horsepower. The B-35 and B-37 sat atop a 112-inch wheelbase. These versions had running-boards. Color options were in either all Blue-Black or in Gray with Blue-Black wheels.

The B-38 shared the same engine as the B-35 and B-37. These were fully enclosed coupe vehicles, making them the first in Buick's history to be outfitted in this configuration.

The top of the line Buick in 1914 was the Model B-55. Power was from a six-cylinder 331 cubic-inch engine that provided 48 SAE horsepower. This was Buicks first vehicle to be powered by a six-cylinder engine. It was available in touring configuration that shared similarities to the B-24 and B-25. The color options for this series were Blue with Black wheels and fenders. An all-black color configuration was also available.
By Daniel Vaughan | Jul 2007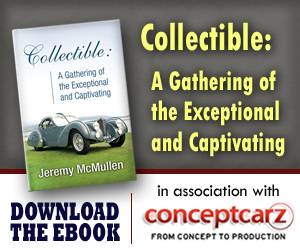 Similarly Priced Vehicles from 1914
Hupmobile Model 32 ($200-$1,350)
Kissel Model 40 ($1,850-$1,850)
Regal Model 25 Underslung ($1,125-$1,600)
Cadillac Model 30 ($1,930-$3,223)
Chevrolet Series L ($1,475-$1,475)
Oakland Model 36 ($1,200-$1,585)
American Underslung ($1,550-$4,500)
Buick
Monthly Sales Figures
Volume
December 2014
20,357
November 2014
19,143
October 2014
18,699
September 2014
17,466
August 2014
22,143
July 2014
17,683
June 2014
21,403
May 2014
19,957
April 2014
19,214
March 2014
20,428
February 2014
19,192
January 2014
13,278
(More Details)
© 1998-2014. All rights reserved. The material may not be published, broadcast, rewritten, or redistributed.