1932 Pierce-Arrow Model 53 news, pictures, specifications, and information

Tweet
This Pierce-Arrow is a 1932 Model 30 Touring Sedan and powered by a twelve cylinder engine. It has dual side mounted tires, both are enclosed, and a rear trunk for carrying cargo. This car is in excellent condition with a very attractive two-tone paint scheme. There are white wall tires which adds to the allure of the vehicle. It is seen here at the 2007 Eastern Concours of the United States. It returned two years later for the 20th Anniversary of the event.

A Pierce-Arrow 1932 12-cylinder Model 53 chassis, identical to this car, won the 24-Hour World Land Speed Record at the Bonneville Salt Flats with an average speed of 127 mph for 27 hours (stock). The driver was Ab Jenkins, 'The Mormon Meteor,' who was later Mayor of Salt Lake City. Jenkins drove the entire 27 hours without a co-driver. He used a 1934 supercharged Duesenberg race car in 1934 to add only 5 mph to his Pierce-Arrow record.

This car was restored entirely 20 years ago by Eddie Cobb of Ohio on behalf of Tom Welch of Cambridge. Only 286 12-cylinder chassis were built in 1932. This car was awarded the Vandeveer Trophy, the preeminent trophy given each year by the Pierce-Arrow society.
By Daniel Vaughan | Mar 2010
Pierce-Arrows were stately vehicles that commanded admiration and respect and had a price tag to match. The individuals who bought the most elite Pierce-Arrows were individuals that were high on the social ladder and cost was not an issue. The Pierce-Arrow catered to every demand and request, even keeping special colors on hand for important families and only using those colors for those vehicles and non-others. Most of the vehicle was custom, including the carpets, luggage, trunks, and seats. The Pierce-Arrows were more than just a custom and exclusive automobile, they were also known for their quality, reliability, performance, and sophistication.

The slow demise of the Pierce-Arrow Company began when other marques moved away from custom built automobiles to production lines. The mass produced vehicles raised the bar on quality and dependability. Though they could not guarantee exclusivity, they could guarantee a better product at a better price. When Cadillac introduced their 16-cylinder engine in 1929, Pierce-Arrow knew they had to improve their 12-cylinder engine to stay competitive. The Twelve was introduced in 1932 and came equipped with a 452 cubic-inch engine capable of producing 150 horsepower, just slightly below the output of the V16. By 1933, Pierce-Arrow had raised the output of their engine to 175 and the public approved, buying many examples and setting new sales records for Pierce.

1932 was a great year for the Pierce-Arrow Twelve. Ab Jenkins drove a 33,000 mile prototype to the salt flats of Bonneville. he set several records and then drove 2000 miles back to Buffalo. He returned the following year and set nearly 80 new records.

Unfortunately, the Great Depression was taking its toll on the company. Negotiations to merge with Auburn and Reo failed and Pierce-Arrow entered into bankruptcy. Buffalo business rescued the failing company, raised money and cut the work-staff by half. Sales improved for a short while but not enough to sustain the company. In 1937 the company closed its doors forever.
By Daniel Vaughan | Mar 2006
For more information and related vehicles, click
here
Historic Horsepower Reigns at The Elegance at Hershey
Hershey, PA (April 16, 2014) – The Elegance at Hershey, known for its garden-party setting showcasing some of the world's rarest and most beautiful cars ever produced, will once again feature a stunning array of vintage high-performance and highly-collectible automobiles. These machines, ranging from a 1907 Renault Runabout to late 1960s Ferraris as well as other exotica, will be displayed on the manicured lawn of the majestic Hotel Hershey on June 15. While the Indiana-based car compa...[Read more...]
LAND ROVER BECOMES OFFICIAL VEHICLE PARTNER OF RED BULL DESERT WINGS
◾Land Rover to be the Official Partner to the Red Bull Desert Wings Dakar team in 2014 ◾Land Rover will provide five all-terrain vehicles to Red Bull to support the teams throughout the 2014 Dakar – the toughest race in the world ◾Land Rover-backed Race2Recovery team will share the Red Bull Bivouac throughout the 2014 race (WHITLEY, UK) – December 16, 2013 – Land Rover is pleased to announce that it will be the official vehicle supplier to the Red Bull Desert Wings team for the 2014 ...[Read more...]
Rare 1963 Shelby 289 Cobra Leads Exciting Line Up At Auctions America's Fort Lauderdale Sale
• Auctions America kicks off its 2014 collector car calendar March 14 – 16, 2014 in Fort Lauderdale, Florida • Regarded as South Florida's premier collector car auction, the multi-day sale is expected to feature more than 450 cars spanning all segments of the collector car market • Vehicle highlights include a 1963 Shelby Cobra, a 1972 Ferrari Dino 246 GT, a 1965 Shelby GT350, a 1970 Chevelle Super Sport LS6 and a 1936 Auburn 852 Supercharged Phaeton AUBURN, Indiana (Dec. 4, 2013) ...[Read more...]
FIM eRoadracing Heads to Mazda Raceway Laguna Seca This July
Monterey, Calif., July 1, 2013 – The ground-breaking FIM eRoadRacing World Cup will launch its U.S. series at Mazda Raceway Laguna Seca on Sunday, July 21 as part of the Red Bull U.S. Grand Prix race weekend. The next generation of motorsport will see electrically-powered motorcycles from Europe and the U.S. compete for a place in the FIM eRoadRacing World Final in Asia. FIM eRoadRacing is the world's premier electric motorsport series officially sanctioned by the FIM, the worldwide...[Read more...]
ICONIC BLOWER BENTLEYS PRIMED FOR MILLE MIGLIA CHALLENGE
Famous, supercharged Bentleys set for 1,000 mile Italian epic •'Bentley Boy' Tim Birkin's 1930 Le Mans racer leads charge •Original Bentley Motors 'demonstrator' completes team (Crewe, 14 May 2013) Bentley Motors will compete in this year's Mille Miglia with two unique 4 ½ litre Supercharged 'Blowers'; a 1930 Le Mans race car belonging to perhaps the most famous and daring of the Bentley Boys and a company demonstrator that is still going strong even after nine decades on the road. The N...[Read more...]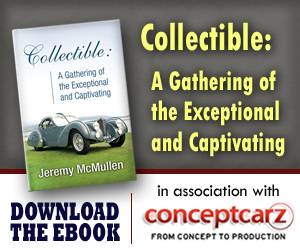 © 1998-2014. All rights reserved. The material may not be published, broadcast, rewritten, or redistributed.