1950 Allard K2 news, pictures, specifications, and information

Tweet
Sidney Herbert Allard built a reputation in England as a prominent builder of competitive racers. The Allard Motor Company was founded in 1946, though Sidney had been building and modifying vehicles since the mid-1930's. The post war automobiles were mostly powered by Ford flathead V8s and often fitted with Sidney's own intake manifolds and cylinder heads. His J2X Sports Racers utilized the Cadillac and Chrysler OHV V8's continuing the tradition of American power in a British alloy body. Allard cars were seen at most every sports car race in 1950's.

For an all-too-brief period in the late 1940s and early 1950s, the name of Allard was one of the most revered of all motor manufacturers. The company's road cars were some of the most popular among wealthy enthusiasts, especially in the United States. The racing versions were more than competitive on the track, and the company's founder, Sidney Allard, was one of Britain's leading competitive drivers, winning the British Hillclimb Championship in 1949 and the Monte Carlo Rally in 1952.

The design of the Allard K2 was a modern car with European design influences, seating for two, small trunk area, and a monstrous American V8 engine. The standard engine was the 3.6-liter Ford, but Mercury, Chrysler or Cadillac V8 engines were able to fit under the bonnet. Production lasted from 1950 through 1952 with a total of 119 examples being constructed.
In 1950 Allard introduced the K2, the improved version of Sidney Allard's road-going K1 sports car. It incorporated suspension refinements and a smoother aluminum body with cut-down doors. The K2 was offered with a choice of four engines, all based on the popular Ford Flathead V-8, with a 3-speed manual transmission. Allard built 119 K2s through 1952.

This Allard roadster is completely authentic, with the exception of the front and rear bumpers, which were missing when acquired by the current owner in 2003.

It is the fourth of 119 Allard K2 models built. When it was built motor mounts for a Cadillac 331 cubic-inch V-8 motor were installed - and that is the motor in this car (a never used, Cadillac crate engine).

The J2, which was built in 1950-51, was especially designed for the American market. This car was shipped to R-P motors in New York City in July of 1950. Several engines were available, including a Ford 239 cubic-inch V-8, a Chrysler 331 cubic-inch V-8 and the Cadillac 331 cubic-inch V-8, which is installed in this car.

Restoration of this car was completed in 2007. The owner acquired the car in 2003 completely disassembled, with parts stored in five different locations.
What sets this car apart from other Allards is its originality. It may have been repainted in areas, but for the most part it is unrestored. According to the current owner, it 'proudly wears its bumps, bruises, scratches, dings, dents and cracks.'

It features the fold-down windshield, which appeared on many early K2 cars.

Other noteworthy features including 'full moon' hub caps, single blade bumpers, and wind wings shaped to match the contours of the doors (when opened).

This K2 was built in England but has spent most of its life in the United States. Several engines were available, including a Ford 239 cubic-inch V-8, a Chrysler 331 cubic-inch V-8 and a Cadillac 331 cubic-inch V-8, which is installed in this car.
For more information and related vehicles, click
here
PORSCHE CELEBRATES INAUGURATION OF ITS EXPANDED LEIPZIG PLANT
Atlanta/Leipzig. The drastically expanded Porsche plant in Leipzig officially opened today. Taking roughly two years from start to finish, the facilities now include a body shop and an ultra-modern paint shop in addition to the final assembly to accommodate the production of the new Porsche Macan with a capacity of 50,000 plus annually. The plant, which was designed to meet stringent environmental criteria, has been assembling the Cayenne and Panamera models of Porsche for the past 10 yea...[Read more...]
MINI AND THE X-RAID TEAM WILL LINE UP AT THE 2014 RALLY DAKAR WITH THE MINI ALL4 RACING
Munich (DE). From 5-18 January 2014, MINI will be lined up with eleven MINI ALL4 Racing, run by the X-raid Team, at the Rally Dakar. In 2012 and 2013 the MINI ALL4 Racing was the car to beat at the toughest marathon rally in the world. Frenchman Stéphane Peterhansel won the most recent two Dakar editions at the wheel of the MINI ALL4 Racing of the Monster Energy X-raid Team. 'Motorsport is in the DNA of MINI. Since its birth in the late 1950s, the MINI brand has been intrinsically associated...[Read more...]
Chrysler Group Llc Dominates The 21St Annual Texas Truck Rodeo Winning 15 Of 24 Awards
◾2014 'Truck of Texas' awarded to Ram 1500 for second consecutive year ◾Jeep Grand Cherokee wins 'SUV of Texas' for the fourth consecutive year ◾Dodge Durango awarded 'Full-size SUV of Texas' for the second time in three years ◾Ram Trucks and Jeep Brand SUVs sweep the competition, winning highest honors in every category entered ◾All-new 2014 Jeep Cherokee wins Compact SUV of Texas, earning award in first head-to-head vehicle competition October 14, 2013 , San Antonio, Texas - Once...[Read more...]
Jeep® Grand Cherokee, Chrysler Town & Country And Dodge Challenger Win Autopacific 2013 Best-In-Class
June 11, 2013 , Auburn Hills, Mich. - The automotive research group AutoPacific has for the third year in a row named the Jeep® Grand Cherokee Best-In-Class Mid-Size SUV in its 17th-annual Vehicle Satisfaction Awards (VSA). In addition, for the second time in the last three years, AutoPacific named the Chrysler Town & Country Best-In-Class Minivan, while the Dodge Challenger tied for Best-In-Class Sporty Car. It was the Challenger's first VSA. 'Having three Chrysler Group vehicles ...[Read more...]
RENAULT AND CATERHAM GROUP ANNOUNCE A PARTNERSHIP TO DESIGN AND BUILD SPORTS VEHICLES
•Renault and Caterham Group today announced their decision to join forces in pursuit of a common project: to design develop and build future sports vehicles. This agreement reflects a similar passion and expertise in sports and motorsports vehicles. •The future vehicles will be distinctive, differentiated, and carry the respective DNA of Alpine and Caterham Cars, the automotive division of Caterham Group. They will be built at the Alpine plant in Dieppe, Normandy, in France. •The Caterham Gr...[Read more...]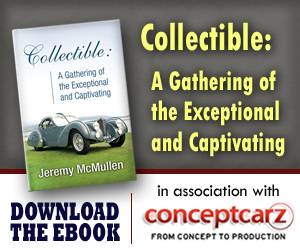 © 1998-2014. All rights reserved. The material may not be published, broadcast, rewritten, or redistributed.