1950 Allard K2 news, pictures, specifications, and information

Tweet
Sidney Herbert Allard built a reputation in England as a prominent builder of competitive racers. The Allard Motor Company was founded in 1946, though Sidney had been building and modifying vehicles since the mid-1930's. The post war automobiles were mostly powered by Ford flathead V8s and often fitted with Sidney's own intake manifolds and cylinder heads. His J2X Sports Racers utilized the Cadillac and Chrysler OHV V8's continuing the tradition of American power in a British alloy body. Allard cars were seen at most every sports car race in 1950's.

For an all-too-brief period in the late 1940s and early 1950s, the name of Allard was one of the most revered of all motor manufacturers. The company's road cars were some of the most popular among wealthy enthusiasts, especially in the United States. The racing versions were more than competitive on the track, and the company's founder, Sidney Allard, was one of Britain's leading competitive drivers, winning the British Hillclimb Championship in 1949 and the Monte Carlo Rally in 1952.

The design of the Allard K2 was a modern car with European design influences, seating for two, small trunk area, and a monstrous American V8 engine. The standard engine was the 3.6-liter Ford, but Mercury, Chrysler or Cadillac V8 engines were able to fit under the bonnet. Production lasted from 1950 through 1952 with a total of 119 examples being constructed.
In 1950 Allard introduced the K2, the improved version of Sidney Allard's road-going K1 sports car. It incorporated suspension refinements and a smoother aluminum body with cut-down doors. The K2 was offered with a choice of four engines, all based on the popular Ford Flathead V-8, with a 3-speed manual transmission. Allard built 119 K2s through 1952.

This Allard roadster is completely authentic, with the exception of the front and rear bumpers, which were missing when acquired by the current owner in 2003.

It is the fourth of 119 Allard K2 models built. When it was built motor mounts for a Cadillac 331 cubic-inch V-8 motor were installed - and that is the motor in this car (a never used, Cadillac crate engine).

The J2, which was built in 1950-51, was especially designed for the American market. This car was shipped to R-P motors in New York City in July of 1950. Several engines were available, including a Ford 239 cubic-inch V-8, a Chrysler 331 cubic-inch V-8 and the Cadillac 331 cubic-inch V-8, which is installed in this car.

Restoration of this car was completed in 2007. The owner acquired the car in 2003 completely disassembled, with parts stored in five different locations.
What sets this car apart from other Allards is its originality. It may have been repainted in areas, but for the most part it is unrestored. According to the current owner, it 'proudly wears its bumps, bruises, scratches, dings, dents and cracks.'

It features the fold-down windshield, which appeared on many early K2 cars.

Other noteworthy features including 'full moon' hub caps, single blade bumpers, and wind wings shaped to match the contours of the doors (when opened).

This K2 was built in England but has spent most of its life in the United States. Several engines were available, including a Ford 239 cubic-inch V-8, a Chrysler 331 cubic-inch V-8 and a Cadillac 331 cubic-inch V-8, which is installed in this car.
For more information and related vehicles, click
here
Horch 853 And Scarab Win The 19Th Annual Amelia Island Concours D'Elegance
Nearly 29,000 Automotive Enthusiasts and More Than 325 Automobiles Attend The World's Most Innovative Concours Weekend Jacksonville, FL (March 11, 2014) – A 1937 Horch 853 and 1958 Scarab won the Best In Show honors on Sunday, March 9, at the 19th annual Amelia Island Concours d'Elegance, which attracted approximately 29,000 spectators throughout the weekend. The Horch 853, owned by Bob and Anne Brockinton Lee of Sparks, Nevada, took home one of the most sought-after trophies...[Read more...]
JAGUAR LAND ROVER WINS BOTH AUTOBYTEL CAR OF THE YEAR AND TRUCK OF THE YEAR
◾Jaguar F-TYPE wins 2014 'Car Of The Year' and 'Convertible of the Year' ◾2014 Range Rover wins 2014 'Truck Of The Year' and 'Luxury SUV of the Year' (MAHWAH, N.J.) - January 2, 2014 - Jaguar Land Rover North America, LLC announced today that the all-new Jaguar F-TYPE and 2014 Land Rover Range Rover have been named car and truck of the year by Autobytel, highlighting the momentum both brands have achieved coming into 2014. 'Jaguar F-TYPE and Land Rover Range Rover winning both Ca...[Read more...]
JEEP® CLEANS UP AT 10TH ANNUAL CARSPONDENT.COM ACTIVE LIFESTYLE VEHICLE AWARDS COMPETITION
◾Jeep wins three 2013 Active Lifestyle Vehicle (ALV) awards, the most of any auto brand ◾All-new 2014 Jeep Cherokee wins 'Best Value On-Road' ◾New 2014 Jeep Grand Cherokee EcoDiesel wins 'Green' category ◾2014 Jeep Grand Cherokee named 'Luxury Off-Road' winner ◾More than 100 athletes and outdoor enthusiasts evaluated the vehicles and voted for the winners October 24, 2013 , Auburn Hills, Mich. - The all-new 2014 Jeep Cherokee and the new 2014 Jeep Grand Cherokee – the most awarded ...[Read more...]
Ram Cargo Van Leads In Class 1 Capabilities
◾Pentastar V-6 engine delivers best-in-class horsepower and torque providing best-in-class driving range of up to 520 miles ◾Ram C/V offers best-in-class cargo space, payload and class-exclusive towing capability ◾Commercial-tuned ride and heavy-duty suspension maximize payload capability ◾Solid side privacy panels and flat load floor tailored for small-business needs June 28, 2013 , Auburn Hills, Mich. - The Ram Cargo Van – or Ram C/V – features solid sliding door and rear quarter ...[Read more...]
EUROPEAN LE MANS SERIES AND LE MANS 24 HOURS 2013 NELSON PANCIATICI WILL RACE IN ALPINE N° 36
Paris, Friday 22 March: Alpine announced today that they are car number 36 in the Le Mans 24 Hours, with Nelson Panciatici, Pierre Ragues and the third driver, freshly appointed, Tristan Gommendy behind the wheel. Nelson Panciatici, the youngest of the team, and Pierre Ragues, were confirmed in the initial programme. They are now joined by Tristan Gommendy for the Le Mans 24 Hours. The three French drivers, all discovered and trained in Renault's single-seater division, have between them acc...[Read more...]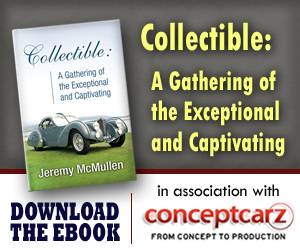 © 1998-2014. All rights reserved. The material may not be published, broadcast, rewritten, or redistributed.