1929 Pierce-Arrow Model 125 news, pictures, specifications, and information

Tweet
In 1929, Pierce-Arrow launched two new cars available on two wheelbase sizes, measuring 133- and 144-inches. Various bodystyles were available ontop of these chassis and sales reached 9,700 examples for the Company, their best year to date. The names of these two newly introduced cars were the Series 133 and Series 144, due to their wheelbase sizes. Under the bonnet was a inline eight-cylinder engine with side-valve technology and nine main bearings. Horsepower was exceptional, measuring 125 from the 365.4 cubic-inch powerplant. The engine was mated to a three-speed manual gearbox which powered the rear wheels.

As the economic turmoil of the late 1920s and early 1930s began to show its ugly head, most luxury marque's seemed oblivious to the fact and continued to introduce large and expensive automobiles powered by mammoth engines. The pool of potential customers dwindled and many maruqes were forced to go the way of the dinosaur. Sales for Pierce-Arrow plummeted to 6,795 for 1930, and 4,522 for the following year. These slow sale figures seemed to fuel Pierce-Arrow's desire to continued in the luxury car market, and they introduced an improved Eight model, followed by a side-valve V12 engine in 1932.

In 1933, Studebaker who had purchased Pierce-Arrow a few years prior, was forced to sell Pierce-Arrow. The company was purchased by a group of Buffalo based investors and Pierce continued to create and sell automobiles until 1937. The Packard Company was managing to stay afloat by creating a lower-cost line that appealed to a broader market segment and had increased revenue and sales. Pierce-Arrow attempted to mimic their achievement by introducing the low-priced One-Twenty model. The move may have worked if it had been done earlier, and Pierce-Arrow was forced to cease production in 1938. On Friday, May 13th the company was sold at auction.
By Daniel Vaughan | Jul 2007
Pierce-Arrow introduced the lower-priced Series 80 models to help render their poor financial health. Sadly, it did not provide the financial assistance they were seeking. A new plan was needed; more specifically, new models were required. With little money available for development, the short-term solution was an alliance with the Studebaker Company, which was cash-rich at the time. Though it was called a 'merger', the resulting deal was actually more of an acquisition of Pierce-Arrow by Studebaker. Studebaker provided the necessary funds Pierce-Arrow was seeking and enabled the development of a new eight-cylinder engine.

The new engine had an L-head design and weighed 100 pounds less than the big T-head six it replaced. It was rated at 125 brake horsepower and offered 25 percent more power from a 12 percent smaller displacement.

The new Model 133, named for its wheelbase, started at $2,775. It was available in no fewer than 12 body styles and contributed to record 1929 sales levels of 8,000 units, an accomplishment that would sadly never be repeated.

This 1929 Pierce-Arrow Model 133 Club Brougham has a well-known history from the Pierce Arrow Society. It is one of six known examples within the 2001 Pierce-Arrow Register. All of its mechanical, electrical and chassis components were rebuilt between 1989 and 2006. It has a recent exterior finish and fitted with many desirable features including dual side mounted spare tires with original Pierce-Arrow mirrors, wire wheels with new snap rings, a luggage rack and a body-colored trunk.

In 2009, this example was offered for sale at the Vintage Motor Cars of Meadow Brook presented by RM Auctions. It was estimated to sell for $50,000 - $60,000. As bidding came to a close, the lot had failed to sell after reaching a high bid of $37,500.
By Daniel Vaughan | Sep 2009
This Model 133 Roadster was treated to a complete restoration in the mid-1960s. It was acquired in the late 1960s by the Harrah Collection and originally owned by Adolphus Busch, co-founder of the Anheuser-Busch breweries, and was used at his winter home in Pasadena, California. It was purchased in the 1980s from one of the Harrah dispersal auctions by Pat Craig. It was sold to the present owner in 1991.

The car is painted in red with black fenders and accents. It was awarded 'Best Paint' honors at a local show in 2005. There are six chrome wire wheels and hte interior is black leather, with matching door panels and black carpet on the cockpit floor. The odometer shows 24,156 miles and the car carries California year-of-manufacture license plates.

It is estimated that 6,000 Model 133 cars were built in 1929 with fewer than 200 of them roadsters.

In 2009, this example was offered for sale at the Vintage Motor Cars of Meadow Brook presented by RM Auctions. It was estimated to sell for $140,000 - $180,000. As bidding came to a close, the lot failed to sell after reaching a high bid of $100,000.
By Daniel Vaughan | Sep 2009
| | | |
| --- | --- | --- |
| | | Sedan |
By 1928, despite the relative popularity of the medium priced Series 81, Pierce-Arrow still remained in poor financial health. Clearly, new models were needed, but with little money available for development, the short-term solution was a business alliance with cash-rich Studebaker. Officially called a 'merger', Studebaker did provide the required funds for a new Pierce-Arrow model and enabled the development of a new eight-cylinder engine in the process.

The 1929 eight-cylinder Model 133, so named for its wheelbase, was priced considerably lower than the six-cylinder models offered the year before and brought Pierce-Arrow quality to a broader market. Available in no fewer than 12 body styles, the Model 133 contributed to record 1929 sales levels of nearly 10,000 units, an accomplishment that would sadly never be repeated.
In 1928, the Studebaker Corporation of South Bend, IN purchased controlling interest in Pierce-Arrow. While engineering and manufacturing remained separate, the merger provided the firm with much-needed capital. A new era for Pierce-Arrow was ushered in when its six-cylinder engine was replaced by the introduction of its straight-eight engine in 1929. With the new 125 horsepower engine, which could easily reach speeds of 85 mph, total sales for the year doubled to nearly 10,000 cars - a historical peak.
This Model 125 Coupe wears an older restoration finished in mint green, with black fenders and moldings, a black vinyl top with landau bars, and a button-tufted tan cloth interior. The car has wind wings, a golf bag door on the passenger side, nickel-finished door handles and window cracker, and a sun visor and windshield wiper. There are body-color wire wheels shod in blackwall tires. The odometer shows 87,059 miles.
By Daniel Vaughan | Dec 2013
With financial resources in limited supply due to the Great Depression, one short-term solution for Pierce-Arrow was a 'business alliance' with cash-rich Studebaker, whose president, Albert Erskine, had long desired to offer a true luxury model. This alliance gave Pierce-Arrow additional resources to new models and new production development. The deal that the two firms worked out was officially called a 'merger', it was actually more of an acquisition of Pierce-Arrow by Studebaker.

The result of this merger was the development of the Pierce-Arrow Company's first eight-cylinder engine, a replacement for its long-lived six. The new engine was introduced in 1929. It weighed around 100 pounds less than the big T-head six that it replaced, and it offered 25 percent more power from a 12 percent smaller displacement. It was less expensive, with prices beginning at $2,775. This allowed the Pierce-Arrow company to offer no fewer than 12 body styles.

For 1929, the company's sales reached 8,000 units, which was an accomplishment never to be repeated.

This Pierce-Arrow Model 133 is a Tonneau Cowl Phaeton that was given a restoration prior to being purchased by Richard and Linda Kughn. It is finished in cream and black - colors which match an identical car featured in 1929 Pierce-Arrow advertising. The car is well equipped with many accessories, including the traditional Pierce archer mascot, painted wire wheels, wind wings, dual horns, dual driving lights, wide whitewall tires, dual side-mounted spares, and a canvas-covered trunk.

This car was displayed in Classic Car Club of America competition at the Michigan Grand Classic in 2008, where it was judged at 99 points in the Primary division. In August 2009, it again made an appearance, this time at the Pierce-Arrow Gathering at Gilmore, where it was awarded Director's Choice.
By Daniel Vaughan | Apr 2014
The Pierce-Arrow Company had been launched in 1901 and by the late 1920s was experiencing financial difficulties in a changing marketplace. The Company merged with Studebaker in 1928 and the result of the merger became obvious almost immediately.

The company's antiquated six-cylinder motor was replaced by a new, in-line eight-cylinder motor. The car's styling was improved, as well. The result: Pierce-Arrow sales increased significantly in 1929, to 8,422 - the company's best year ever.

This Pierce-Arrow has been in the same family for more than 50 years. Its restoration was completed in 2012.
CHRYSLER GROUP IN 2015, UNDER THE HOOD: MORE POWER, GREATER EFFICIENCY AND EXCEPTIONAL VALUE
◾Introducing the HEMI® Hellcat – Chrysler Group's most powerful V-8 ever; 18th new engine added to Company lineup in less than five years ◾Celebrated TorqueFlite family grows by one with most robust eight-speed automatic in Chrysler Group history; 15th new transmission ◾TorqueFlite transmissions – projected to save current Chrysler Group customers more than 700 million gallons of gasoline – now available across entire Dodge full-size car lineup ◾Debut of new, high-efficiency, lightweight axle...[Read more...]
GM'S TONAWANDA PLANT RETOOLED FOR HIGH-TECH ENGINES
BUFFALO, N.Y. – Some of General Motors' advanced manufacturing techniques to produce the all-new, Gen 5 Small Block engine family are microscopic, but they have a huge impact on the 75-year-old Tonawanda Engine Plant, where about 1,500 jobs have been created and retained since 2009. As a result of GM's $400 million investment, Tonawanda will eventually produce four versions of the Gen 5 Small Block – a 4.3L V-6, 5.3L V-8 and two variants of a 6.2L V-8. When the plant is at full product...[Read more...]
HIGHLIGHTS AND LOWLIGHTS FOR VOLKSWAGEN AT HOME RALLY
It was the home rally of all races where Volkswagen would fall short of their own high expectations for the first time since joining the FIA World Rally Championship (WRC) in January 2013. This was the first time Volkswagen have missed out on a podium place in a season which has seen the team pick up six rally wins in eight rallies. And all this despite World Championship leaders in the Drivers' and Co-drivers' categories Sébastien Ogier/Julien Ingrassia (F/F) and Jari-Matti Latvala/Miikka Antti...[Read more...]
American Classics Top RM's $6.8 Million Michigan Sale
A majestic 1930 Duesenberg Model SJ Convertible Victoria, J272, formerly owned by noted band leader Paul Whiteman of 'Rhapsody in Blue' fame, garnered top dollar at RM's Michigan sale yesterday, selling for a strong $957,000 before a packed house. One of just 16 examples bodied with convertible Victoria coachwork by Rollston, the stunning Duesenberg led a magnificent group of top-selling American classics at the single-day sale, held in conjunction with the famed Concours d'Elegance of Americ...[Read more...]
The Champion in Touring Car Racing : The BMW M3
In August 1985, a rumour surfaced in motor magazine Auto-Deutschland which emanated from a new sports car. An A Group Car from BMW that was a thoroughbred racing car according to the rules but was also to be produced in a version licensed to drive on open roads for everyday use. Speculation about this dream car that could take to normal roads and was intended for the 'Most dynamic among BMW 3 Series drivers' was right on target. But the pundits missed the mark about the motor-sport car by a mile...[Read more...]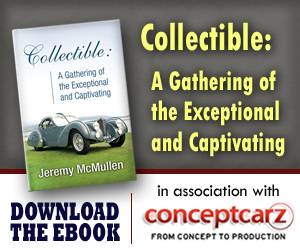 Similarly Priced Vehicles from 1929
Packard 633 ($2,400-$6,500)
Cadillac 341B ($3,300-$6,705)
Kissel White Eagle Series 126 ($3,185-$3,885)
Lincoln Model L ($2,995-$7,395)
Packard 640 Custom Eight ($3,200-$3,875)

Average Auction Sale: $62,700
© 1998-2014. All rights reserved. The material may not be published, broadcast, rewritten, or redistributed.