1981 Fiat 124 Spider 2000 news, pictures, specifications, and information

Tweet
For 1981, the big news for the Fiat Spider 2000 was the addition of an optional turbocharger which brought horsepower to 120. Fuel injection was now standard on the dual-overhead cam engine which featured five main bearings and solid valve lifters.

Standard equipment included a clock, intermittent wipers, tinted glass, steel wheels, front vent wings, and a front air dam. The interior featured reclining bucket seats with expanded-vinyl upholster, padded sports steering wheel, passenger vanity mirror, and a tachometer.

Exterior changes for the 1981 model year included a black eggcrate-pattern grille and two hood bulges.
By Daniel Vaughan | Aug 2013
The introduction of the Fiat 124 was one of the most spectacular unveilings of all time. A 124 was dropped from a plane! In its first year it was awarded the European Car of the Year award and was praised for its disc brakes, lightweight body, spacious interior, and advanced coil spring rear suspension. Under the hood was a 1.2 liter engine that produced a modest 65 horsepower. Though not a performance machine it did gain respectable reviews from Road & Track.

The 124 saloon was soon followed by the Sport Spider and Coupe variants. A luxurious and stretched version was introduced in 1967 and went by the name of 125.

Production of the 124 continued until 1974 when it was replaced by the 131.

The Fiat 124 Sport Spider was a 2+2 convertible that was introduced at the 1966 Turin Auto Show and was produced from 1966 to 1980. It was designed and manufactured by carrozzeria Pininfaria. From 1979 to 1982, the car was marketed and sold as the 2000 Spider. Pininfarina marketed the car from 1983 to the end of its production in 1985 as the Pininfarina spider Azzura.

The convertible body was designed by Tom Tjaarda, who drew inspiration from his earlier designs of the Chevrolet Corvette 'Rondine' and Ferrari 275 GTS.

In 1975, the car was modified to comply with new United States regulations. At that time, no European version was produced. Sales in Europe resumed when Pininfarina took over production in 1983 under the name Pininfarina Europa Spider.

The Fiat Sports Spider, Fiat 124 Coupe, and the 124 Sedan shared much of their running gear. The Sports Spider rested on a shorter platform and a shorter wheelbase. The engine in the Spider and Coupe was a double overhead cam, aluminum crossflow head version of the sedan's pushrod engine. In 1966, it had a capacity of 1438cc which would progressively increase to 1608cc in 1970. It was reduced in 1973 to 1592cc only to increase to 1995cc in 1979.

Several years later, in 1981, on the 50th anniversary of Pininfarina, this fact was further emphasized by producing a Fiat Spider 2000 Pininfaria 50th (Golden) Anniversary Edition.
By Daniel Vaughan | Oct 2013
Not many vehicles have reached such public aclaim as the Italian produced Fiat 124 did as it made its grand entrance whilst being dropped by parachute from a plane.

An act difficult to top, this amazing stunt may have been enough to ensure that this mid-sized sedan would achieve European's Car of the Year award for 1966. But it was the Fiat's advanced coil spring rear suspension, disc brakes, lightweight construction and spacious interior that achieved this award.

The Fiat 124 replaced the Fiat 1300 and the Fiat 1500 in the 1966 model year.

An adapted version of the 124, the Lada BA3-2101/Zhiguli (later Lada Riva), which looked almost identical to the 124, was created by the AutoVAZ car factory located in the Soviet Union.

Fiat sponsored the building of the AutoVAZ factory in 1970. Unfortunately, as the the vehicles produced tended to be manufactured poorly due to their outdated technology and basic equipment levels, this has reflected badly on Fiat's 124 line.

The Lada version continued until 1984, but production of the Fiat 124 was discontinued in 1974. Most people compare the 124 to the Lada, therefore making it seem to be an unreliable vehicle despite its technological advancements. Very few 124 sedans have survived today.

Producing 65hp (49 kW) and 70 ft.lbf (95 Nm) from the Fiat OHV straight-4 1.2 L (1197 cc) engine, the Fiat 124s small engine was esteemed by Road and Track for its accelerating performance.

Introduced in November of 1966 at the Turin Auto Show, the Fiat Spider was originally sold in the US as a regular model in 1968. The basic 124 saloon spawned the Sport Spider and 124 Coupe, which were both much sought after 1970s classic cars.

Introduced in 1967, the 125 was a more luxurious and stretched version of the 124 sedan.

Production on the 124 model line continued until 1985 when the line was dropped after over 150,000 spiders alone had been built.

Both the Spider and the Coupe were derived from the 124 Sedan, a pushrod engine four door that sold around the world. The 124 sedan/wagon was finally replaced in 1975 by the much more serious and stately Fiat 131 Mirafiori for the marketing in North American. In 1976, the sport Coupe was also dropped. The 131 shared the engine of the 124 series, but the balance of the drive-train was unique and not interchangeable.

124 Spiders were unique in their styling design. Thy lacked bumper up-rights, came with clear front turn signal lenses and headlamps, and the heater controls were located underneath the dash in a horizontal fashion rather than inside the center console.

When the 124 Spider arrived in the US market in 1968 some confusion arose over the interior placement. The center console eventually grew in length, and had held the heater controls in it. The drive-shaft was encased inside an outer tube much like older American cars, though the design was dropped in favor of common subsequent axle with trailing arms. The torque tube design was thought by some to have been superior.

Generally, 1968 vehicles didn't come standard with head rests on top of the seats. The rocker panel moldings attached to the face of the panels did not make this convenient as they didn't sit on the top edge as all subsequent models. The accelerator pedal and washer pump was also mounted to the floor.

In India, the Fiat 124 was introduced by Premier Automobile in 1986 as the Premier 118NE. Closely similar in design and body to the 1966 version despite a few cosmetic changes to front and rear, the Premier incorporated the Nissan A12 power-train rather than the original Fiat engine. Achieving amazing response at first, the Premier eventually was considered outdated by other more modern vehicles and production ended around 1999.

The Seat 124 was a Spanish version of the 124 together with SEAT from 1968 to 1976. Sold in both 4-door and station wagon versions, this vehicle was very successful in Spain.
By Jessica Donaldson
For more information and related vehicles, click
here
VOLVO CARS' ALL-NEW XC90 WILL BE THE WORLD'S MOST POWERFUL AND CLEANEST SUV
◾All-wheel drive, seven seats, around 400 hp and 472 lb.-ft. of torque with ultra-low emissions of around 60g/km ◾Delivering guilt-free luxury SUV ownership ◾New Volvo-developed Plug-in Hybrid, Twin Engine technology Volvo Cars' all-new XC90 will offer an unrivaled combination of power and clean operation when it is launched later this year. The all-wheel drive seven-seater will deliver guilt-free luxury SUV ownership, offering drivers around 400 horsepower but with carbon dioxide (CO2) emi...[Read more...]
NEW 2015 FORD F-SERIES SUPER DUTY WILL DELIVER BEST-IN-CLASS HORSEPOWER, TORQUE AND TOWING CAPACITY
◾Second-generation 6.7-liter Power Stroke® V8 turbo diesel boosts horsepower to a class-leading 440 horsepower; torque to class-leading 860 lb.-ft. for all models ◾F-450 chassis upgrades raise maximum gooseneck trailer towing capacity to class-leading 31,200 pounds, fifth wheel towing capacity to class-leading 26,500 pounds, and gross combined weight rating to a class-leading 40,000 pounds ◾F-350 available with maximum towing package that increases fifth-wheel/gooseneck trailer towing capacity...[Read more...]
Hyundai Powered Unlimited Race Car Sets The Second Fastest Time In Pikes Peak Hill Climb History
PIKES PEAK, COLORADO, July 1, 2013 – Rhys Millen and his Hyundai-powered race car finished second overall and set the second fastest time in history at the 2013 Pikes Peak International Hill Climb today. Millen set a blistering pace to the summit in his specially-prepared Hyundai powered race car, needing only 9:02.192 to make international motorsports' most challenging ascent. For 2013, Millen's own race team, Rhys Millen Racing (RMR), built an all-new unlimited-class, tube frame racecar...[Read more...]
SUBARU ROAD RACING TEAM FINISHES IN TOP 12 AT A GRUELING WATKINS GLEN
Warm and dry weather took its toll on race cars and their drivers in this weekend's race in the GRAND-AM Continental Tire Sports Car Challenge series at the world-famous Watkins Glen International road racing course near Watkins Glen, N.Y. Challenging conditions and a recently instituted performance adjustment by the sanctioning body had their effect on the Subaru Road Racing Team's (SRRT) on-track performance. Despite the difficult circumstances, the team's pit crew plus drivers Andrew 'A. ...[Read more...]
JAGUAR EXPANDS POWERTRAIN CHOICE WITH TWO ADDITIONAL FORCED-INDUCTION PETROL ENGINES
As Jaguar expands its product offer in key global markets it is introducing two additional petrol units to its range to enhance customer choice; the new 3.0-litre V6 Supercharged Petrol, and the 2.0-litre I4 Turbocharged Petrol. Adrian Hallmark, Global Brand Director, Jaguar Cars, said: 'Jaguar currently has its strongest range of products for several decades. Our continued growth is dependent on two things; activating the awareness of the brand, and expanding our range to enable us to access...[Read more...]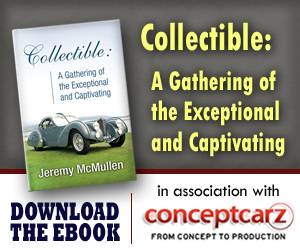 Fiat
Monthly Sales Figures
Volume
December 2014
3,784
November 2014
3,111
October 2014
3,725
September 2014
3,360
August 2014
3,362
July 2014
3,807
June 2014
4,478
May 2014
4,771
April 2014
4,298
March 2014
4,738
February 2014
3,465
January 2014
3,222
(More Details)
© 1998-2014. All rights reserved. The material may not be published, broadcast, rewritten, or redistributed.