1933 Pierce-Arrow Silver Arrow news, pictures, specifications, and information

Tweet
Pierce-Arrow enjoyed remarkable prestige and standing from the earliest days of American motor cars. The original Silver Arrow was built for the Chicago Worlds Fair in 1933. Its streamlined styling was the most advanced of the day. It is powered by a 12-cylinder engine of 175 horsepower, and priced at a then huge sum of $10,000.

In 1933 five very special streamlined show cars were built to promote Pierce-Arrow's new and highly acclaimed V12 engine. First shown at the New York Auto Show in 1933, the Silver Arrow was designed by Phil Wright and was actually built in the Studebaker factory. The motoring press at the time heralded the Silver Arrow with the slogan 'Suddenly its 1940!' Special attention was focused on aerodynamics; the wider-angle v12 allowed for a much lower engine bay and dramatic styling hid the twin side-mounted spare tires inside the fenders. It took over three months and thirty skilled men to build the five cars. This is one of the four Silver Arrows still known to exist. Of all the Pierce-Arrow models, the Silver Arrows is perhaps the most sought-after example of 1930s luxury cars.

This particular car, with serial number 1, caused a sensation when it was unveiled at The New York Auto Show in January of 1933. It was the most daring and radical automobile of its day, giving an unnerving glimpse into the future. The $10,000 price tag was humbling; the top speed, a death defying 115 mph. Only five were built. This one being one of three that survive today. It took three months and thirty skilled men to build the five cars, mostly by hand. This car has scored 100 points at the CCCA Concours. Also it has won Best of Show and most popular at the Burn Center Concours, Most Elegant at The Pebble Beach Concours, and other Best of Show at Various meets.
This radical, aerodynamic design by Philip O. Wright and built by Studebaker in South Bend, Indiana was produced for the 1933 Chicago World's Fair. This example is one of five examples built, of which only three survive. The original price was $10,000 and its wide-angle V-12 was the first American engine with hydraulic tappets.

The Pierce-Arrow Company descended from Heintz, Pierce, and Munschauer in Buffalo, New York. It was founded in 1865 and manufactured bird cages and iceboxes. In 1896, George N. Pierce took control of the firm and began producing bicycles. With its elegant styling, dignified advertising, and respectable dealers, the Pierce-Arrow was the choice of wealthy owners and rivaled Packard for prestige. It pioneered the extensive use of aluminum, including cast-aluminum bodies. They were also the first automaker to feature hydraulic valve operation. Unfortunately, the conservative company clung to six-cylinder engines long after rivals Packard and Cadillac introduced V-8s.

By 1926 Pierce had been forced to merge with Studebaker and move to their headquarters in South Bend, Indiana. Hoping to stimulate sales, five hand-built concept cars, designed by Ralph Roberts and called Silver Arrows, were assembled in South Bend. At the Chicago Century of Progress International exposition in 1933 - and competing with Duesenberg's 'Twenty Grand' and Packards 'Car of the Dome' - the Silver Arrow upstaged them all with its integrated body and fenders, and tapered, aircraft-like shape.

The Silver-Arrow pioneered modern trends such as the rounded door openings, enveloped front fenders, low roofline, and flat body sides that concealed twin spare tires. With a marketplace that was flooded with a sea of boxy sedans, the sleek showcar was as modern as tomorrow.

Pierce-Arrow, best remembered for the Silver Arrow, went under in mid-1938.
By Daniel Vaughan | Jul 2011
'Stars & Cars' in Stuttgart – celebrate the 'best'
•On Saturday, 29th November 2014, Mercedes-Benz intends to mark the end of the exceptional sporting year that was 2014 •MERCEDES AMG PETRONAS Silver Arrows works team heads to Stuttgart as 2014 Formula 1 Constructors' World Champions •MERCEDES AMG PETRONAS Formula 1 drivers Lewis Hamilton & Nico Rosberg, plus all seven Mercedes-Benz DTM drivers will attend the event •Demo drives of current and classic racing cars •Autograph signings, interviews & fan 'happenings' in and around the M...[Read more...]
SATURDAY AT GOODWOOD: NEW GENERATION CLS-CLASS MAKES ITS PUBLIC DEBUT
The second day of track action at the 22nd running of the Goodwood Festival of Speed saw some of the rarest Mercedes-Benz models ever created being unleashed as well as the global public debut of the latest addition to the current range – the new generation CLS-Class. On the Goodwood Hill, the Silver Arrows in the form of the W 125, the W 165 R, the W 165 R Streamliner and a more contemporary Silver Arrow, a MERCEDES AMG PETRONAS Formula One car from 2012 proved to be crowd favourites. For sh...[Read more...]
Techno Classica 2014: more than 30 racing cars to celebrate 120 years of Mercedes-Benz motor racing history
•Cars that were the heroes of magical moments put their stamp on this high-powered, most comprehensive show presentation •With more than 30 vehicles, Mercedes-Benz Classic presents motor racing history in all its unique breadth and depth •120 years of Mercedes-Benz motor sport in the focus of the leading international classic motor show 120 years of Mercedes-Benz motor racing history have produced a timeline of extraordinary victories which since 1894 also stand for outstanding innovations ...[Read more...]
1955 Monaco Grand Prix: Trintignant 'Awash' in Monegasque Praise
Heading around Tabac for the final time, Maurice Trintignant would be greeted by an enthusiastic Monegasque population. He would be the unlikely victor, but a little dip in the Mediterranean would make sure his name joined an exclusive list of Formula One race winners. Maurice Trintignant had started his racing career just prior to the outbreak of the Second World War. Before the war would start he would take his Bugatti and would go on to earn an impressive victory in the 1939 Grand Prix des...[Read more...]
A Monaco story: When Nico met Mika
It's a scene that happens hundreds of thousands of times a day around the world: two people meet in a lift, greet each other and begin to chat about work and life. The twist in this particular story, though, is that the elevator is in Monte-Carlo; the two men are resident in the same apartment building, separated by little more than a few floors; and both have written their own chapters in the very exclusive grand prix racing history of Mercedes-Benz. Mika Hakkinen was the first Mercedes-Ben...[Read more...]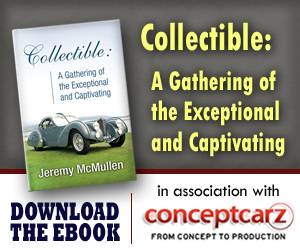 © 1998-2014. All rights reserved. The material may not be published, broadcast, rewritten, or redistributed.