1938 BMW 327 news, pictures, specifications, and information

Tweet
BMW's roots go back to Rapp Motor, which was founded by Karl Rapp as an engine manufacturer. Bayerische Motoren Werke GmbH ('Bavarian Motor Works') was founded as a successor company to Rapp Motor in 1917 and by 1918 was known as BMW. The blue-and-white roundel BMW logo, which is still used, alludes to the white and blue checkered flag of Bavaria, and is said to symbolize a spinning white propeller on a blue-sky background.

In 1924 BMW built its first motorcycle, the R32. This had a 500 cc air-cooled horizontally-opposed engine, a feature that would resonate among their various models for decades to come, albeit with displacement increases and newer technology. The major innovation was the use of a driveshaft instead of a chain to drive the rear wheel. For decades to follow, the shaft-drive boxer engine was the mark of the BMW motorcycle.

The following year BMW bought the Dixi Company, which produced an Austin Seven under license, and this became the new company's first car, the BMW 3/15. By 1933 BMW was producing cars that could truly be called theirs, offering steadily more advanced sportscars and sedans. The pre-1944 cars culminated in the 327 coupe and convertible as well as the 328 roadster, very fast 2.0-liter cars that were very advanced for their time. The owner bought this 327 (one of 746 made in 1938) in February, 2006 'in boxes' and admirably completed most of the restoration by himself!
BMW (the Bayerische Motoren Werke) established its reputation as a sports car company with which to be reckoned when one of its 328 series cars won the Eifelrenne on Germany's Nurburgring in 1936. The company went on to win a series of races prior to World War Two.

The BMW 327 was longer, wider and heavier than the 328, but also sat four more comfortably. The 327 series was powered by a cleverly-designed 55 horsepower, six-cylinder motor. This 327 was manufactured in October 1938 and delivered to the BMW dealer Grossklos in Saarbrucken. It was restored in Belgium.

The pre-war BMW's are characterized by their advanced styling, fine performance, excellent handling and durability. Today, they are very sought-after cars.

This BMW 327 Sports Cabriolet was manufactured on October 4th of 1938, and delivered to BMW dealer, Grossklos, in Saarbrucken, Germany. The BMW 327, and later 328, were produced between 1938 and 1940. A total of 569 of these high-priced two-seat coupes and convertibles were made before World War II put an end to production. Nearly 500 were convertibles like this example. The car is powered by a 55 horsepower, six-cylinder engine coupled to a four-speed all-synchronized transmission.

The car was restored in 2008.
Munich-based Bayerische Motoren Werke aka Bavarian Motor Works was founded on March 7, 1916 and was initially involved in designing and building aircraft engines. After the First World War, their focus switched from aircraft engines to manufacturing air brakes for railroad cars. Eventually, BMW resumed its aircraft endeavors in 1922 and in a short period of time, had established some 29 aviation records. In the same year, they added motorcycles to its production line-up. Cars followed in 1929.

BMW's production of cars was centered at their Eisenbach factory. Their early cars were powered by a 743cc four-cylinder engine producing a meager 15 horsepower. The engine size and power would quickly grow, and by 1930 BMW was scoring its first racing wins. Their first 'real car' came two years later - it was a new saloon model called the AM 4. The 303 followed in 1933 and was powered by the company's first inline-six cylinder power plant. This would be the direct predecessor to the legendary 327 Model which appeared in 1936 as the Type 326. The 327 differed from the 326 by having an even mort 'sportier' persona and fitted to a shortened version of the BMW 326 chassis. The car had hydraulic brakes and an advanced gear box, clutch and front suspension system first seen on the 326, along with the live axle used on the BMW 320 and BMW 328. The engine from the 326 was used in the 327 - it was a 1971cc straight 6-cylinder unit that was given a boost in power to 55 BHP.

The BMW 327 was introduced in November of 1937 and was styled by Peter Schimanowski. Production lasted from 1938 to 1940 with only 1,396 examples produced, in both cabriolet and coupe designs.

This BMW 327 Cabriolet has period correct two-tone livery and black exterior with a red leather interior with black piping. It has been given a complete restoration that was performed over the period of 10 years.

In 2009, this BMW 327 was offered for sale by Bonhams Auction Company at the Exceptional Motorcars and Automobilia at the Quail Lodge Resort in Carmel, Ca. The car was sold for $144,500 inclusive of buyer's premium.
By Daniel Vaughan | Nov 2009
Cabriolet
Chassis Num: 73272

Famous for building aero engines before World War I and motorcycles afterwards, BMW launched its first all-BMW-built sports car, the Type 303 with 6-cylidner engine in 1933. Its successor, the 2-liter, 55 bhp Type 327 Sports Tourer was introduced in 1938. A more powerful 80-bhp engine was also available in the Type 328 sports car, and this is one of the rare BMW 327/328 Cabriolets. Liberated from Germany in the 1950s it came to the United States and has been the subject of a recent four-year restoration.
In 1936, BMW (Bavarian Motor Works) introduced the Type 328. The vehicle was stylish and aerodynamic. The design of the vehicle, courtesy of Fritz Fiedler, provided excellent handling and the inline-six cylinder engine produced excellent performance. The engine featured a cast iron block and dual overhead valves per cylinder bank. The total output was around 80 horsepower. The engine was placed in the front and provided power to the rear wheels. The body panels were constructed of a light-weight alloy. The chassis was comprised of a tubular space frame construction.

As was sometimes the custom with many early European vehicles, the coachwork was handled by a custom coachbuilder. Examples exist where the famous Figoni et Falaschi Carrosserie of Paris, France outfitted the vehicle with exquisit designs.

The vehicle was very successful on the racing circuit winning such races as a class win at the Mille Miglia in 1938. In 1940 it was first in class and first overall. At the 1939 Le Mans 24 Hour race it place fifth overall and first in class. A 328 won the RAC Rally in 1939.

During the close of the 1940's, Jaguar introduced the XK-120, a vehicle that was similar in design to the BMW Type 328.
By Daniel Vaughan | Sep 2007
For more information and related vehicles, click
here
BMW at the North American International Auto Show (NAIAS) 2015 in Detroit.
• On 12 January 2015, BMW will welcome in the new car year by unveiling a raft of new products at the North American International Auto Show (NAIAS) in Detroit.
A fixture on the calendar since 1907, the event originally known as the Detroit Auto Show has a long tradition in the USA. This year will be the 27th time it has been held on an international stage, and more than 200 exhibitors will gather at the COBO Center on the Detroit River to present their latest offerings to a large audi...[Read more...]
BMW 3.0 CSL #25 WINS AGAIN
• 39 Years after winning the 1975 12 Hours of Sebring, BMW 3.0 CSL #25 Wins Best-in-Class at 2014 Amelia Island Concours d'Elegence.
Woodcliff Lake, NJ – March 11, 2014 . . . The BMW 3.0 CSL Group 4 race car that won the 1975 12 Hours of Sebring wins Best-in-Class at the 2014 Amelia Island Concours d'Elegance. The BMW 3.0 CSL Group 2 race car that won the 1973 European Sedan Championship takes second at the Concours. The highlight of the class of BMW 3.0 CSL race and road cars w...[Read more...]
BMW at the 2014 NAIAS Detroit.
The North American International Auto Show is among the world's most important automobile exhibitions and traditionally regarded as the event marking the start of the model year with innovations from the global automotive industry. More than 200 exhibitors are participating in the 26th NAIAS at the Cobo Center in America's Motor City with their latest models, products and technologies. Last year the show drew nearly 800,000 visitors from around the world. From January 18th to 26th, BMW is also u...[Read more...]
BMW back on the DTM grid in 2012
50 wins and countless podium places – after an absence of 20 years, BMW this year resumes its success story in the German Touring Car Masters. Three highly-motivated racing teams are fielding a total of six cars in the most popular national touring car series, with their sights set on the coveted championship trophy. Already they have clocked up their first win and several podiums. To celebrate the comeback, the BMW Museum is staging a special exhibition that opens on 5 June. Around 14 rare o...[Read more...]
The Champion in Touring Car Racing : The BMW M3
In August 1985, a rumour surfaced in motor magazine Auto-Deutschland which emanated from a new sports car. An A Group Car from BMW that was a thoroughbred racing car according to the rules but was also to be produced in a version licensed to drive on open roads for everyday use. Speculation about this dream car that could take to normal roads and was intended for the 'Most dynamic among BMW 3 Series drivers' was right on target. But the pundits missed the mark about the motor-sport car by a mile...[Read more...]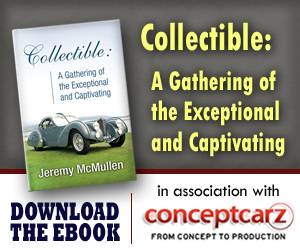 BMW
Monthly Sales Figures
Volume
December 2014
41,526
November 2014
31,019
October 2014
30,602
September 2014
25,586
August 2014
27,214
July 2014
26,409
June 2014
30,201
May 2014
29,602
April 2014
25,202
March 2014
32,107
February 2014
22,017
January 2014
18,253
(More Details)
© 1998-2014. All rights reserved. The material may not be published, broadcast, rewritten, or redistributed.