Image credits: © Ford.
2008 Ford Flex by Funkmaster Flex news, pictures, specifications, and information

Tweet
FORD DESIGN PARTNERS 'FLEX' THEIR MUSCLES, CUSTOMIZING SEGMENT-BUSTING NEW PRODUCT

• Two top customizers treat the all-new 2009 Ford Flex sheet metal as their canvas, highlighting the vehicle's diverse aftermarket appeal and potential.

• A Chip Foose-designed Flex defines suburban luxury.

• Funkmaster Flex showcases urban luxury wîth his modified Flex2.

Courtesy of customizing legends Chip Foose and Funkmaster Flex, the 2009 Ford Flex sports two distinct new looks at this year's Specialty Equipment Market Association (SEMA) show in Las Vegas.

Ahead of Flex's arrival in dealerships next summer, Ford tapped the duo to help customers start dreaming about the customization options this all-new vehicle brings.

'The Ford Flex elicits emotional responses from people unlike any vehicle in recent memory, yet customers have distinct interpretations of how the Flex can fit into their lifestyle,' says Kate Pearce, Ford Flex marketing plans manager. 'Bringing Flex to SEMA before the production vehicle's launch gives us an opportunity to explore the endless possibilities within the world of customization – and to help further broaden the vehicle's strong appeal.'

Funkmaster Flex and Foose each have taken a unique approach in customizing their vehicle, yet both remain true to the Flex's core design while providing their take on the latest luxury trends. Foose focuses on what he sees in suburban styling, while Funkmaster Flex brings the hottest in urban influence to his project.

Flex2 designed by Funkmaster Flex
Hip Hop guru of car customization Funkmaster Flex brings his vision of urban luxury to Ford's newest crossover wîth the Flex2. His signature two-tone paint scheme is integrated cleverly into the Flex2 through a House of Kolor Kandy custom paint job that features a Brandywine body color and a unique faux-brushed aluminum roof. Flex2's exterior design is further enhanced by custom 3dCarbon accents including fender vents, upper and lower grilles and a rear upper spoiler.

The all-black leather interior features Katzkin custom seat covers wîth alligator print inserts and stainless steel color stitching on the seats and interior trim. To keep the party going inside the vehicle, Funkmaster Flex added two Invision headrest-mounted DVD systems in the first and second rows, along wîth a JL Audio 12-inch subwoofer and amplifier to enhance the tunes.


Flex2 rolls on custom 22-inch NC Forged wheels and Cooper Zeon XST tires. With a 1-inch lowered suspension and Borla dual rolled exhaust tips, Flex2 is an urban legend in the making.


'I know what this vehicle is going to be in the urban market: It's going to be killer!' says Funkmaster Flex. 'Whether you're flossin' wîth your friends, going to the club or riding around wîth your girl, the Ford Flex is the next urban street vehicle, and Flex2 is my interpretation of the ultimate in street luxury.'


Ford Flex


The 2009 Ford Flex is set to redefine the modern American journey when it goes on sale in summer 2008. This vehicle sets a higher standard for style, features, functionality and comfort in the 's fastest-growing crossover §egmènt.

The 2009 Flex will come straight from the factory wîth several key features and technologies, including:

• Two-tone roof – An all-black greenhouse – a Ford first – that visually integrates the body wîth the available two-tone roof. Customers can pair a White Suede or Silver roof option wîth one of Flex's 10 available exterior colors or choose a body-color roof.

• High-tech lighting – Available HID headlamps and LED taillamps, plus 7-color programmable ambient lighting in the console, footwells and cupholders.

• Available refrigerator – Únlike competitors' systems that merely keep cold beverages cool, the Flex's compressor-driven refrigerator can cool up to seven 12-ounce cans, four half-liter bottles or two 20-ounce bottles from room temperature to 41 degrees in approximately two-and-a-half hours. That's 40 percent faster than a standard home refrigerator.

• Multi-Panel Vista Roof™ – It not only brightens the interior, it gives Flex occupants seated in each row their own skylight.

• EasyFuel™ System – Flex's capless fuel filler saves time by doing away wîth unscrewing and replacing a fuel-filler cap and provides a better seal, cutting down the emissions of smog-forming vapors.

• Ford SYNC™, Ford's -exclusive, voice-activated hands-free in-car communications and entertainment system. This available system fully integrates mobile phones and digital media players into the vehicle.

• The SYNC in-car communications system was developed in collaboration wîth Microsoft and will be offered exclusively on Ford, Lincoln and Mercury vehicles this year.


Big wheels – Standard 18-inch or available 19-inch bright aluminum wheels that plant the crossover firmly on the road.
Ford's exclusive second-generation door-entry keypad – Housed within the vehicle's black B pillars, the flat-panel, backlit keypad eliminates the need for door-mounted buttons and gives customers the ability to unlock doors, disarm the alarm system and disable the auto-lock function by entering a five-digit code.
Source - Ford
For more information and related vehicles, click
here
Scion Scores with SEMA Entries
Early Look at Targa Top FR-S, Slayer tC, Riley Hawk xB and Tuner Challenge Cars TORRANCE, Calif. (Oct. 30, 2014) – Demonstrating a range from retro to ruthless, Scion unveiled its lineup for the Specialty Equipment Market Association (SEMA) Show in Las Vegas Nov. 4-7, 2014. Six builders put their own interpretations into the Scion tC, FR-S and xB with custom upgrades, individual style and creativity. Additionally, the newly revealed, two-tone Scion tC Release Series 9.0 demo...[Read more...]
MOPAR GOES ALL-IN WITH FLEET OF CUSTOMIZED SEMA SHOW RIDES
◾The 15,000-square-foot Mopar Specialty Equipment Market Association (SEMA) Show display will feature Chrysler, Jeep®, Dodge, Ram and FIAT brand vehicles personalized with Mopar products ◾Hundreds of existing and prototype Mopar parts and accessories also will be showcased at the Las Vegas Convention Center ◾Dodge brings a high-powered collection of concepts and production performance vehicles, including the Dodge Viper ACR Concept, Dodge Dart R/T Concept and Dodge Challenger T/A Concept, as...[Read more...]
CHRYSLER GROUP LLC REVEALS MOPAR-MODIFIED SHOW VEHICLES AHEAD OF 2013 SEMA SHOW
Mopar Flashes Creative Muscle ◾Twenty customized Chrysler Group LLC show vehicles to be exhibited in 15,300 square-foot SEMA Show display ◾Exhibit to highlight hundreds of Mopar performance parts and Jeep® Performance Parts from the Mopar Off-Road Division ◾Ram Sun Chaser show vehicle features makeshift shower kit and 'Flip-Up' seatback tailgate bench ◾Jeep Cherokee Trail Carver carries a unique concept roof-rack basket design to store off-road gear ◾Fiat 500L Adventurer takes new fi...[Read more...]
Chevrolet Previews Performance-Oriented SEMA Concepts
DETROIT – Chevrolet today previewed several performance-oriented concepts of some of the brand's most popular passenger cars, including the Sonic and all-new Impala. The cars will debut at the SEMA Show, Nov. 5-8, in Las Vegas. It's the world's largest convention of automotive aftermarket parts and accessories. Chevrolet also showed a personalized version of the Malibu, which features new and enhanced technologies for 2014 that improve efficiency and personal connectivity. Stop/start e...[Read more...]
Hyundai And J. Pangilinan Link Up Again To Create Atlantis Blue JP Edition Genesis Coupe For SEMA Show
COSTA MESA, Calif., Oct. 14, 2013 – Hyundai and tuner John Pangilinan have again linked up, this time to develop a striking JP Edition Genesis Coupe in a custom-developed Atlantis Blue exterior color. Pangilinan is known in the tuner community for selecting retina-bending color themes for his Hyundai SEMA concepts, and this latest Genesis Coupe is sure to bolster his reputation even further. The eye-grabbing coupe concept will debut at the 2013 SEMA show in Las Vegas, November 5-8. 'Jo...[Read more...]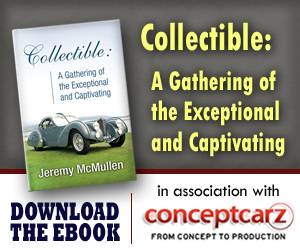 Ford
Monthly Sales Figures
Volume
December 2014
209,679
November 2014
178,221
October 2014
179,014
September 2014
172,261
August 2014
214,028
July 2014
204,373
June 2014
214,793
May 2014
244,501
April 2014
203,552
March 2014
235,198
February 2014
177,286
January 2014
148,671
(More Details)
© 1998-2014. All rights reserved. The material may not be published, broadcast, rewritten, or redistributed.