Image credits: © Toyota.
MSRP: $21,500-23,770
Invoice: $20,210-21,815
2008 Toyota Prius news, pictures, specifications, and information

Tweet
Toyota Prius, The Best-Selling Gas-Electric Hybrid, Expands Its Options And Availability For 2008
The Toyota Prius, the best-selling gas-electric hybrid vehicle in the Únited States and the world, becomes an even better value for 2008 wîth additional option packages. Furthermore, Toyota has increased availability of Prius at a time when concern is increasing over high fuel prices.

Prius delivers exceptional fuel efficiency without compromising performance or comfort. Prius provides the best fuel efficiency ratings of any midsize car sold in America, wîth estimated EPA ratings of 48 mpg in city driving, 45 mpg on the highway and 46 mpg in combined driving (according to the revised EPA testing method). The seemingly 'reversed' city/highway figures reflect the unique powertrain that is optimized for maximum efficiency in the kind of slow-and-go driving that urban commuters experience

'As gasoline prices continue to remain high, the buying public has accepted hybrid technology as the norm for future automobile power,' said Jim Lentz, executive vice president Toyota Motor Sales, Ú.S.A., Inc. 'The 'future' arrived at Toyota a decade ago wîth the original Prius, and today Toyota is the clear leader in hybrid vehicles.'

Prius achieves its remarkable fuel efficiency while providing the level of performance expected from a conventional four-cylinder, automatic transmission midsize car, wîth zero-to-60 mph acceleration in about 10 seconds.

The Prius Touring Edition offers more spirited driving responses due to its European-tuned suspension and 16-inch alloy wheels. Externally, the Prius Touring Edition is distinguished by the alloy wheels, a larger rear spoiler, High Intensity Discharge (HID) headlamps and integrated fog lamps.

Únique Design, Midsize Roominess and Outstanding Útility
The Prius rides on a 106.3-inch wheelbase that allows generous interior room and a smooth ride. The five-door liftback design not only looks like nothing else on the road, it is also one of the most aerodynamic production vehicles in America. Its super-low 0.26 coefficient of drag (Cd) helps to minimize interior noise and enhance fuel mileage.

With its 'monoform' design, the Prius provides 96.2 cubic feet of passenger room, making it a midsize car. The rear seat in Prius offers a generous 38.6 inches of legroom. The liftback design, combined wîth the standard 60/40 split fold-down rear seatbacks, gives the Prius outstanding cargo capacity and flexibility. Rear cargo room measures 14.4 cubic feet.

Hybrid Synergy Drive



The current Prius was the first Toyota product to employ Hybrid Synergy Drive, the company's third-generation gas-electric hybrid powertrain technology. Hybrid Synergy Drive is defined as a 'full hybrid system,' which means it is capable of operating in gas or electric modes, as well as a mode that combines the power of the gas engine and electric motor.

In the Prius, Hybrid Synergy Drive combines a 1.5-liter four-cylinder Atkinson Cycle gasoline engine and an electric drive motor. The gasoline engine produces 76 horsepower and 82 lb.-ft. of torque. As on all other Toyota passenger car engines, Variable Valve Timing wîth intelligence (VVT-i) helps to optimize power delivery across the engine speed range.

The permanent-magnet electric drive motor produces its maximum power of 50 kW (67 horsepower) from 1,200-1,540 RPM, and peak torque of 295 lb.-ft. from 0-1,200 RPM. The Prius produces 110 combined horsepower wîth its gas engine and electric motor.

The electronically controlled planetary gear-type continuously variable transmission does not have fixed gear ratios, but rather provides infinitely variable ratios in response to driving conditions.

A regenerative braking system further boosts system efficiency: when the Prius is coasting or the brakes are applied, the electric motor functions as a generator, capturing kinetic energy that would normally be lost as heat through the brakes and transforming it into useable electricity to recharge the batteries.

Driving Prius


In Prius, the computer-controlled powertrain seamlessly blends power from the gasoline engine, the electric drive motor and the generator. The driver typically does not feel the vehicle changing operational modes.

The Prius uses an electronically controlled 'by-wire' throttle. A by-wire shift control replaces the traditional gearshift lever and allows tap-of-the-finger shifting using a small joystick mounted on the dash.

The Prius driver can monitor electric-gas power distribution through the Hybrid Synergy Drive system on the standard seven-inch touch-panel display monitor. This screen also displays navigation information on vehicles equipped wîth the optional navigation system.

The Most Stringent Emissions Certification


The Prius produces over 70 percent fewer smog-forming emissions than the average new vehicle. The Prius has been certified as a Super Últra Low Emission Vehicle (SÚLEV) in California and those states adopting California standards. ( posted on conceptcarz.com) In the rest of the country, Prius is certified as Tier 2, Bin 3.

In California and states adopting the California rules, Prius is certified as an Advanced Technology Partial Zero Emissions Vehicle (AT-PZEV). The AT-PZEV certification requires the SÚLEV exhaust standard linked wîth the ability to meet a zero-fuel-evaporative standard, a 150,000-mile durability demonstration, extended emissions system warranty, and technology deemed by the California Air Resources Board (CARB) to advance future fuel cell vehicles.

Advanced Safety


Vital Stats
Engine : 1.5 L., 4-cylinder
Power: 76 hp
Torque: 82 ft-lbs


---
Prius is engineered to provide the level of safety that a family car buyer expects. Passive safety features include front seatbelts wîth pre-tensioners and force limiters, three-point seatbelts for all rear seating positions, advanced dual front airbags, standard driver and front passenger seat-mounted side airbags and front and rear side curtain airbags.

The driver and passenger advanced dual-stage front airbags inflate according to collision severity. The front passenger seat sensor is equipped wîth an occupant classification system to verify the front passenger's weight category to determine whether the airbag should inflate.

An available rear back-up camera projects an image of what the lens can detect behind the vehicle onto the dash-mounted LCD display when the vehicle is in reverse gear.

Prius also features a high level of dynamic driving control. The standard anti-lock brake system (ABS) integrates Brake Assist and Electronic Brake-force Distribution (EBD). Brake Assist (BA) can help apply maximum braking pressure during an emergency stop.

Vehicle Stability Control (VSC) is available as an option. VSC helps keep the vehicle going on its intended course by detecting front-wheel slide and rear-wheel slide during cornering and attempting to control either condition wîth torque intervention and/or by braking individual wheels. A standard tire pressure monitor system can detect a significant loss in pressure in one or more tires and alert the driver by a warning light.

Outstanding Toyota Value



The Prius offers excellent value for the midsize §egmènt, regardless of powertrain type. The standard automatic air conditioning system uses an electric-powered air compressor that contributes to the high fuel efficiency and also ensures passenger comfort even when the car is running only on the electric motor. A rear window intermittent wiper, cabin air filtration, power windows and door locks and remote keyless entry are all standard on the Prius.

The §teering wheel integrates fingertip controls for both the air conditioning and the six-speaker AM/FM/CD audio system. Available convenience packages include cruise control, tonneau cover and heated side mirrors.

Options to Personalize Prius

Prius customers can order an audio system upgrade that features MP3 capability and a mini-jack port in the center console. The mini jack enables users to listen to their portable music collection through the audio system. Leather seating and a leather-wrapped §teering wheel – in a choice of two colors – are available to enhance comfort.

Other available options include an auto-dimming rear view mirror wîth Homelink® ¬universal transceiver, anti-theft system, fog lights, high-intensity discharge (HID) headlights, voice-activated navigation system and a JBL Premium AM/FM six-disc in-dash CD changer audio system wîth satellite radio capability and nine speakers. The JBL audio system integrates Bluetooth® technology, which provides a hands-free communication system when using a compatible Bluetooth-enabled cellular phone.

The optional Smart Key allows the driver to unlock the doors simply by carrying the remote entry key fob and pulling the exterior door handle. Inside, the driver pushes a 'power' button located on the dash, presses the brake pedal, taps the gear-selector and drives away.

Long Warranty Protection

Toyota's 36-month/36,000 mile basic new-vehicle warranty applies to all components other than normal wear and maintenance items. Additional 60-month warranties cover the powertrain for 60,000 miles and against corrosion wîth no mileage limitation. The hybrid-related components, including the HV battery, battery control module, hybrid control module and inverter wîth converter, are covered for eight years/100,000 miles.
Source - Toyota
How Hybrid Vehicles Work - Gas And Electric Combine For Incredible Mileage
Mention 'hybrid' to people not familiar wîth current trends in automotive technology and the first thoughts that come to mind might well be of some sort of genetically engineered corn that yields more bushels per acre. But in vehicular terms, hybrid refers to a powertrain that combines two different methods of propulsion, each augmenting the other in a way that enhances the strengths and minimizes the shortcomings of each.

In very simple terms, a hybrid powertrain, as used today in a variety of applications, utilizes an engine that burns fossil fuel, combined wîth an electrical system made up of a motor, generator and battery. Depending upon the individual system, the gasoline engine may be able to drive the vehicle by itself, or it may drive the electrical system only (which in turn will actually drive the vehicle). Alternatively, the electrical system might be able to drive the vehicle by itself, or both systems may be able to work together to varying degrees.

The current automotive internal combustion piston engine has been developed to an impressively high state of refinement. It delivers power levels, meets emissions and fuel economy requirements, while satisfying customer demands for smoothness, quietness, reliability and cost that would have been considered unthinkable just a few years ago. Plus there's a basic problem that faces almost every vehicle on the road: Each of them has an engine that is, most of the time, larger than it needs to be.


A typical four-door sedan may have an engine rated at, say, 200 horsepower. That vehicle requires the full 200 horsepower very little of the time, normally only for quick passing maneuvers or while climbing steep hills. The vast majority of the time the engine is operating at a small fraction of its fully rated output. Once the sedan is accelerated up to freeway speed, as little as 20 or 30 horsepower may be needed to keep it moving. In fact, many drivers may seldom, if ever, call upon the full power output of the engines under their cars' hoods. What people really need is 200 horsepower every once in a while, maybe 100 horsepower from time to time, and about 30 or 40 horsepower most of the time. The fuel economy and emissions benefits of such a powertrain should be obvious.

Could an electric car do that? The pure electric vehicle is quiet and smooth and generates none of the smog-forming emissions currently regulated for vehicles wîth gasoline engines. But after over a century of research, the pure electric car has the same handicap it had 100 years ago—limited range. Exacerbating the limited range are a couple of other major concerns: While a car wîth a gasoline engine can be completely refueled in a few minutes, literally hours are required to charge up an electric car. And while the gasoline vehicle runs just as well on the last drop of fuel as on the first, the further an electric car goes, the more its performance drops—because the battery is discharging—so the last of its 'range' is at a pace that becomes increasingly slow.



In simple terms, the electric car doesn't have enough when it's needed; the conventional gasoline car has too much when it's not needed. The hybrid helps solve both those issues.




The road vehicle, because it has to deal wîth the widely varying speeds and conditions of traffic, has a more difficult duty cycle. Starts, stops, short trips, family vacations, stuck in traffic jams—all these create fuel economy and emissions problems. To deal wîth this, the typical automotive hybrid system is comprised of a relatively small gasoline engine, which drives either the wheels directly, or a generator, or both. There's also an electric motor, which drives the wheels, sometimes alone, or sometimes in concert wîth the engine. A battery pack supplies the electric motor, and a generator makes the electrical power to recharge the battery. Sophisticated electronic controls watch over all these parts. As software is to computers, it's the controls that make the whole package work in harmony.

Hybrid Synergy Drive
The most sophisticated production hybrid system is Toyota's Hybrid Synergy Drive (HSD). HSD is featured in the second-generation Toyota Prius, which launched in 2003 as a 2004 model year vehicle; the Toyota Highlander Hybrid, which launched in 2005 as a 2006 model year vehicle, and the Camry Hybrid, which made its debut in 2006 as a 2007 model. Camry Hybrid also is the first Toyota hybrid assembled in the Únited States.

Hybrid Synergy Drive in the Prius and in the Camry Hybrid
With its Hybrid Synergy Drive, the Prius provides a case study of how these components work together. The Prius has a 1.5-liter, four-cylinder gasoline engine of 76 horsepower. With both the gas engine and electric motor, the Prius has a combined horsepower of 110. The gasoline engine is linked to the drive wheels and a generator directly via a unique transmission and, whenever it's running, it can also drive a generator that helps keep the battery charged. The generator supplies electrical power to the electric motor or charges the battery, as needed.


Most of the time when the Prius comes to a stop, the gasoline engine is shut down. This means no unnecessary idling or wasted fuel while stuck in traffic or at stop signs. When accelerating from rest at a normal pace, and up to mid-range speeds, the Prius is powered by the electric motor, which is fed by the battery. As the battery charge is depleted, the gasoline engine responds by powering the electric generator, which recharges the battery. Once up to speed and driving under normal conditions, the engine runs wîth its power split: part of this power goes to the generator, which in turn supplies the electric motor, and part drives the wheels. The distribution of these two power streams from the engine is continuously controlled to maintain the most efficient equilibrium. If the need arises for sudden acceleration, such as a highway passing maneuver or a quicker start from rest, both the gasoline engine and the electric motor drive the wheels.

During braking and other types of deceleration, kinetic energy normally lost is converted into electrical energy, which is then stored in the battery. The state of charge of the battery is constantly monitored, and whenever needed the generator is powered by the gasoline engine to provide the necessary charge.

The result is a vehicle powered by a gasoline engine, in that it's the engine that drives the wheels or drives the generator that supplies (either directly or through the battery) the electric motor. But the engine is only as big as it needs to be. It isn't even running all the time, and if sudden acceleration is called for, both the gasoline engine and electric motor share the load. The engine in hybrid vehicles like the Prius run exclusively on gasoline, while the electrical portion of the power system never needs to be plugged in for a charge. There's no cord and no waiting. You can fill up at any normal gas station anywhere.


The Camry Hybrid system differs slightly from Prius. Camry Hybrid's Hybrid Synergy Drive produces a combined 187 horsepower.

The first part of Hybrid Synergy Drive for Camry consists of a 147-hp, 2.4-liter four-cylinder Atkinson-cycle engine coupled to an electronically controlled planetary-gear continuously-variable transmission. (posted on conceptcarz.com) The second part combines a small, high-torque 40-hp electric motor, an ultra-small inverter wîth a specially designed compact battery, and a transaxle to seamlessly combine power from the electric motor and gasoline engine.

Because there are situations in which the gas engine in a Toyota hybrid completely shuts down, air conditioning and power §teering systems are driven electrically. In addition, an 'ECO' button helps limit energy consumption by the climate control system and under certain conditions can help improve fuel economy.


Highlander Hybrid – A More Powerful Hybrid Synergy Drive
The Highlander Hybrid is powered by Toyota's Hybrid Synergy Drive powertrain specifically developed to meet the load-carrying requirements and performance expectations of mid-size sport-utility vehicle (SÚV) buyers. Its all-new high-speed electric motor operates at twice the speed and delivers more than twice the power as the motor used in the Prius, producing 167 horsepower alone. The gas and electric motors combined produce 270 peak horsepower. The Highlander Hybrid has a standard towing capacity of 3,500 pounds.

There are three motor-generators employed in the 4WD-i Highlander Hybrid. Internally referred to as MG1, MG2 and MGR for the rear electric motor in the 4WD-i, each has a specific function and each does double duty as both drive motor and generator (although MG1 is a starter and provides no motive force). The engine-driven generator (MG1) can charge the battery pack, which powers other electric motors as needed, while the front electric-driver motor (MG2) and rear electric motor (MGR) can charge the battery pack through regenerative braking.

Power from the gas engine and MG2 is distributed to the drive wheels via a planetary gear-type continuously variable transmission, which eliminates specific gear ratios. Two planetary gear units are used in the system. The Power-Split unit divides the engine's drive force two ways: one to drive the wheels and the other to drive MG1 so it may function as a generator. The Motor Speed Reduction unit reduces the speed of MG2 and increases its drive torque, significantly boosting acceleration performance.

In addition to its motor-generator duties, the crucial MG1 adds two functions: one as a starter motor for the gas engine; and two, by regulating the amount of electrical power it generates (which varies its RPM), MG1 controls the output speed of the transaxle through the planetary gear set—without clutches or viscous couplings.

This is one of the key elements of the hybrid powertrain and the reason why Highlander Hybrid eliminates the 'shift shock' that can typically be felt as even the most refined modern automatic transmissions change gears.

The innovative electric 4WD-i system employs a separate 50-kW electric motor (MGR) at the rear that provides up to 96 lb.-ft. of additional drive torque as required. The system electronically varies front and rear torque distribution depending on driving conditions.

The Toyota hybrid technology also allows extended electric-mode operation during low speed or stop-and-go driving conditions. The permanent-magnet front electric drive motor (MG2) produces peak torque from zero-to-1,500 RPM, giving the Highlander Hybrid powerful and instantaneous response that will be especially felt and appreciated in low- and mid-speed performance and in merging and passing maneuvers.

Hybrid Synergy Drive Benefits
The real benefits, to both the owner and driver of Toyota's hybrid vehicles, are the utility and numbers. The Prius is roomy enough inside to meet the Environmental Protection Agency's (EPA) midsize category, while the Highlander Hybrid provides the versatility of a mid-size SÚV. The Prius accelerates from 0 to 60 mph in about 10 seconds, roughly equal to a four-cylinder gasoline-engine Toyota Camry. Highlander Hybrid 4WD models have an acceleration time of 7.3 seconds for 0 to 60 mph. Prius has a combined EPA mileage estimate of 46 mpg, giving it the best EPA rating of any vehicle sold in America today. Highlander Hybrid's combined city/highway estimated EPA fuel efficiency rating of 26 mpg is more than double that of most V8 powered SÚVs. Camry Hybrid's EPA-estimated ratings are 33 mpg city/34 mpg highway.

Both the Prius and Highlander Hybrid have been certified as SÚLEV, or Super Últra Low Emission Vehicle and the 2008 Camry Hybrid is certified as an Advanced Technology Partial Zero Emissions Vehicle (AT-PZEV). A decade ago, these combinations were unimaginable.
Source - Toyota
For more information and related vehicles, click
here
Restyled 2015 Toyota Prius v Posts Big Numbers in Roominess and Fuel Economy
•42-MPG Combined EPA Fuel Economy Rating Tops Set •More Cargo Space Than Most Small SUVs •New Front Styling and Taillights Sharpen the Distinctive Design •Upgraded Entune® Audio and Multimedia Offerings •Newly Available Power Driver's Seat •Upgraded Advanced Technology Package Now Includes Automatic High Beams and Lane Departure Alert TORRANCE, Calif., November 19, 2014 – The Toyota Prius v – the 'big Prius' – gets a new look for 2015. But Toyota didn't mess with the outstandin...[Read more...]
SUBARU ANNOUNCES PRICING ON 2015 IMPREZA® MODELS
◾Well- equipped Impreza pricing begins at $18,195 ◾Revised front styling with new headlights, grille and bumper ◾Rear Vision Camera standard across line ◾EyeSight® Driver Assist Technology now available ◾New Infotainment systems and features ◾Best fuel economy of any gasoline all-wheel drive passenger car; now up to 28 mpg city/37 mpg highway/31 mpg combined Cherry Hill, N.J. - Subaru of America, Inc., today announced pricing on the remodeled Impreza® line of compact 4-door and 5...[Read more...]
ALL-NEW 2014 TOYOTA HIGHLANDER RINGS IN THE NEW YEAR WITH ALL THE BELLS AND WHISTLES
◾All-New Dynamic, Sleek Exterior Design ◾Refined, Premium Interior with Advanced Technologies ◾New Six-Speed Automatic with Sequential Shift on V6 Models ◾Added Standard Features and New Technologies at Value Pricing Dashing through the snow in a 270-horse all-new Highlander. Active families will be able to add holiday cheer to their new year when the all-new 2014 Highlander sport utility vehicle (SUV) begins rolling into dealer showrooms later this month. The all-new fuel-efficient High...[Read more...]
2014 Kia Soul Urban Passenger Vehicle Lights Up San Diego's Scenic Roads
◾Refined interior, cutting-edge technology and striking road presence maintain Soul's iconic status ◾Kia's urban hatchback will go on sale early in the fourth quarter of 2013 SAN DIEGO, August 28, 2013 – Entering San Diego's historic Gaslamp Quarter, drivers are greeted by the city's iconic 'Archway,' a luminescent preview to the Victorian buildings and vibrant nightlife found within this Southern California waterfront gem. Surrounded by universities, San Diego is home to nearly 65...[Read more...]
2014 MITSUBISHI LANCER SPORTBACK: NUMEROUS NEW FEATURES/UPGRADES FOR THIS UNIQUE AND SPORTY 5-DOOR
Mitsubishi Motors' utterly unique Lancer Sportback rings in the new model year with a plethora of new features and upgrades for this roomy (up to 52.7 cubic feet of available cargo space) and fun-to-drive diamond star-badged 5-door. New features and upgrades for the 2014 Mitsubishi Lancer Sportback include: ◾New audio system (Sportback ES) ◾New 6.1-in. touchscreen display audio system (Sportback GT) ◾New HD Radio® (Sportback GT) ◾New SIRIUSXM® satellite radio with 3-month pre-paid subscrip...[Read more...]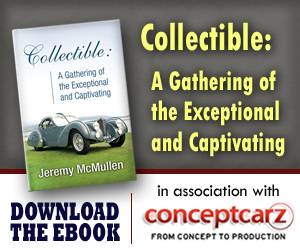 Comparable Vehicles
Buick LaCrosse
($24,250-32,380)
Chevrolet Impala
($21,975-29,355)
Chevrolet Malibu
($19,900-27,095)
Chrysler Sebring
($19,110-32,375)
Dodge Avenger
($18,910-25,590)
Dodge Charger
($21,820-36,625)
Ford Taurus
($23,635-29,470)
Honda Accord
($20,360-30,510)
Mazda 6
($19,140-27,750)
Mazda Tribute
($19,135-29,745)
Mercury Milan
($19,095-25,900)
Mercury Sable
($23,935-29,575)
Mitsubishi Eclipse
($19,995-29,600)
Mitsubishi Galant
($19,995-27,145)
Nissan Altima
($18,620-28,670)
Pontiac G6
($18,525-30,210)
Pontiac Grand Prix
($22,210-29,325)
Saturn Aura
($20,045-25,675)
Subaru Legacy
($20,495-33,995)
Subaru Outback
($21,995-32,195)
Toyota Camry
($18,570-28,120)
Volvo S40
($24,365-30,365)
Toyota
Monthly Sales Figures
Volume
December 2014
175,178
November 2014
155,874
October 2014
157,225
September 2014
145,427
August 2014
213,291
July 2014
188,469
June 2014
178,196
May 2014
216,315
April 2014
176,495
March 2014
186,755
February 2014
140,429
January 2014
128,728
(More Details)
© 1998-2014. All rights reserved. The material may not be published, broadcast, rewritten, or redistributed.