1948 Rolls-Royce Silver Wraith news, pictures, specifications, and information

Tweet
This Silver Wraith was first shown at the 1948 Earl's Court Motor Show without coachwork, after which it was reportedly loaned to an important client of Rolls-Royce, who mounted a rather ugly Sedanca de Ville body on it in time for the Geneva Motor Show in 1949. It was then returned to Rolls-Royce at Crewe and sold to Mrs. L. Benitez Rexach, who was living in Maisons-Lafitte near Paris. The French coachbuilder Franay was commissioned to build a two-door, four-seat convertible, which was delivered June 20, 1950, and shown at various concours in the Paris area. A full body-off restoration was performed by Vantage Motorworks in 1998 to 1999. It is finished in its originals shade of Blue-Grey and trimmed in Champagne Connolly hide. Because of the original show history without coachwork, the chassis and engine carry more polishing and brightwork than is normally found on production cars.

It won its class award at RROC in Hot Springs, VA in 2002. It Scored 100 points at CCCA in St. Augustine in 2003. In 2004, it won Best in Class at Pebble Beach.
From 1946 to 1959, Rolls-Royce produced 1783 Silver Wraiths. Until World War Two, Rolls-Royce produced only the chassis and all of the bodies were added by coachbuilders. After the war, the company's products were much more homogeneous with most bodies being built by Rolls-Royce. The Silver Wraith is the major exception with a huge variety of bodies being build during its production run. Many of the body designs however, were built in batches of between ten and fifty.

This saloon wears a body built by Freestone and Webb, and is one of five such examples produced. Power is from a F-head inline six-cylinder engine that displaces 260 cubic-inches and produces 126 horsepower. The wheelbase measures 127 inches and the car weighs approximately 4480 pounds. The chassis alone was priced at 2035 pounds sterling. With coachwork, this car cost more than 3500 pounds sterling.
By Daniel Vaughan | Jul 2010
The original owner of this formal Sedanca de Ville was Marie Arnold Chapin, of Syracuse, New York. It is outfitted with coachbuilder H.J. Mulliner's design number 7055. It has an enclosed rear passenger compartment and a sliding hood over the driver's compartment. This was the 44th body installed on the Silver Wraith chassis by Mulliner. It has an aluminum skin body that was fitted over the wooden framework. Mrs. Chapin selected several non-standard items that were bespoke features. Among them included special lock placements, special lighting, export bumpers, fitted luggage suitcases, a pair of cigar lighters, a radio for the passengers, and additional Wilton wool carpeting to upholster two foot hassocks. The car has a glass division window which offered privacy to its occupants, and opera 'occasional' seats which folded out for extra seating. The interior was upholstered in tan leather in the front seats, with luxurious West of England wool cloth in the rear.

Since new, the car has been given a body-off restoration. After the work was completed, it won Best of Show at the 1999 Convention of the Rolls-Royce Owners' Club.

The car still retains its original leather suitcase for the trunk, a compete restored tool kit, an original handbook, and a workshop manual.
By Daniel Vaughan | Oct 2014
The Silver Wraith, launched in 1947, was an evolution of the pre-war Wraith and was offered in the traditional chassis form ready for the fitting of Bespoke coachwork. The 4,257cc overhead-inlet, side-exhaust engine developed before the war was used, as well as a modified coil and wishbone independent front suspension. Hydraulic brakes were used for the first time on a Rolls-Royce wîth hydraulic brakes.

The Silver Wraith was constantly refined during its production. The engine was replaced wîth the 'big bore' 4,566cc in 1951 and automatic transmission was offered as an option in 1952.

Once again the press raved about the car. 'All the world knows that Rolls-Royce carry on an unremitting search for engineering perfection in everything they undertake. The qualities which made their aircraft engines famous, and their cars the finest procurable, are the result of hard work scientifically conducted, and of a painstaking attention to detail from the large to the most minute. And now a new range of cars is about to appear it is believed that the new cars are the best that Rolls-Royce have ever built.'


The Silver Wraith was described like this: 'In common wîth all Rolls-Royce cars, the Silver Wraith has an indefinable something about it, a delicacy of behaviour, which escapes definition in written words. it is a car for the connoisseur in cars'.
Source - Rolls-Royce Motor Cars
At a time when most of England was suffering post war and didn't have much use for a luxury motorcar, Rolls Royce decided to no longer produce cars in strictly separate series. Instead they would create as many parts of the engine, chassis and gearbox that would be identical for the different makes, and therefore easily interchangeable. The British economy had suffered due to raw materials shortages, prohibitive purchase tax and petrol rationing. The Silver Wraith was the embodiment of the new company philosophy of a reliable car with components that could be easily maintained.

Considered by many to be the most technologically advanced Rolls Royce model in history, the Silver Wraith was an exceptional graceful and elegant automobile. Introduced in 1946 the Silver Wraith was produced at the Crewe factory. The first post-war Rolls-Royce model, the Silver Wraith rode on a 127-inch wheelbase that was based heavily on the pre-war Wraith with coil sprung independent front suspension and semi-elliptic rear with a live axle. Also based on the Wraith, the engine featured a cylinder head with overhead inlet valves and side exhaust valves and an initial capacity of 4,257 cc and 135 horsepower.

The capacity was increased to 4566 cc in 1951, and to 4887 in 1954 on the long-wheelbase models. The Wraith's braking system was a hybrid hydro mechanical system with hydraulic front brakes and mechanical rears that utilized the mechanical servo from the pre-war cars, which was patented by Hispano-Suiza and built by Rolls Royce under license. For the first time on a Rolls Royce hydraulic brakes were used.

In 1951 Rolls Royce announced the long, 133-inch wheelbase chassis. A total of 639 of these units were produced until 1969. The final short-wheelbase models were made in 1953. At first only a four-speed manual gearbox was available but in 1952 a General Motors automatic option was added to the list of offerings.

The Silver Wraith was the final Rolls-Royce model that would be delivered in 'chassis only' form with the intent to be bodied by independent coachbuilders. The number of specialist coachbuilders was quickly declining over the years. Many of the Silver Wraith bodies selected used 'formal limousine designs'. The Bentley Mark Vi was offered for customers that wanted to purchase their car with a standard body already fitted. The Silver Wraith differed from the Mark VI in the fact that it wasn't a complete car, merely a rolling chassis. The Silver Wraith outlived the Mark VI and continued to survive until 1959 by undergoing modernizations like automatic gearbox and power assisted steering. The Silver Wraith would be the final Rolls Royce that showed a vast variety of coachwork styles.

The Rolls Royce Silver Wraith has filled many official capacities over the years including the Royal Dutch State Limousine in 1958, the Royal Danish Ceremonial Car 'Store Krone' also in 1958, the Irish Presidential State Car from 1947 until now. Other official uses include the Ceremonial State Car for the Brazilian President in 1952. The

The Silver Wraith had numerous movie cameos over the years including 1968 'The Love Bug', 1975 'The Return of the Pink Panther', 1989 'Batman', 1992 'Batman Returns' and even the recent 2012 film 'The S

Sources:
http://en.wikipedia.org/wiki/Rolls-Royce_Silver_Wraith
http://www.rolls-roycemotorcars.com/wraith/

By Jessica Donaldson
For more information and related vehicles, click
here
Kahn Range Rover Sport RS-300 to be unveiled at the 84th Geneva International Motor Show
As the first Kahn Range Rover Sport RS-300 takes its position in the Palexpo exhibition centre, a world exclusive unveiling is set to follow. A. Kahn Design will be showcasing the breadth of its latest bespoke offering at the 2014 Geneva Motor Show with the launch of the Kahn Range Rover Sport RS-300 at 3:30pm on the 6th March, the first press day (Hall 6, Stand 6338). The striving for perfection central to the Kahn brand is evident in every detail of the vehicle's aerodynamic styling pa...[Read more...]
LAMBORGHINI INCREASES WORLDWIDE SALES FOR THE THIRD YEAR IN A ROW TO 2,121 CARS DELIVERED TO CUSTOMERS
◾All-time high in V12 sales with the record of the ◾Lamborghini Aventador (1,001 deliveries) ◾USA largest single market followed by China ◾Balanced presence across the three regions EMEA, America and APAC Sant'Agata Bolognese, 13.01.2014 -- Automobili Lamborghini S.p.A. looks back on 2013 as a year with great importance for the brand, the products and the sales. ''In the year of our 50th anniversary, Lamborghini has delivered a very satisfying performance, confirming the strength...[Read more...]
BENTLEY BOUTIQUE UNVEILS NEW SPRING SEASON SELECTION
Debut of 'Breitling for Bentley' Light Body Midnight Carbon watch •Limited edition 'zai for Bentley' ski, poles and ski bag •Showcase for two new collections: 'Bentley for Men' fragrances and Mulsanne fitted luggage set (Crewe, 5 March 2013). The 2013 Bentley Boutique at the Geneva Motor Show showcases a selection of the company's new and exciting products, created with luxury and performance in mind in collaboration with partnership brands. 'Breitling for Bentley' Light Body...[Read more...]
NEW FLYING SPUR HEADLINES BENTLEY'S GENEVA PRESENCE
•World premiere of all new Flying Spur •European debut of world's fastest four-seat convertible, GT Speed Convertible •Enhanced specification luxury flagship 2014 model year Mulsanne unveiled •Continental GT V8 and W12 complete display (Crewe/Geneva, 4 March 2013) The new Bentley Flying Spur, the world's most refined performance sedan, makes its global debut at the Salon International de l'Auto in Geneva. Bentley's showcase of luxury and performance continues with the European d...[Read more...]
Mercedes-Benz 300SL 'Gullwing' To Be Featured At Auctions America's Fort Lauderdale Sale
• Striking 1955 Mercedes-Benz 300SL 'Gullwing' headlines Auctions America's Fort Lauderdale Collector Car Auction, March 22 – 24 • Regarded as South Florida's premier collector car auction, multi-day sale expected to feature more than 550 quality collector cars • Additional highlights include: a 1963 Ford Galaxie 500 Factory Lightweight, a 1932 Lincoln Dual-Cowl Phaeton, a 1963 Chevrolet Corvette Fuel-Injected Roadster, a 1954 Kaiser-Darrin Roadster, a 1953 Buick Skylark Convertible and a 201...[Read more...]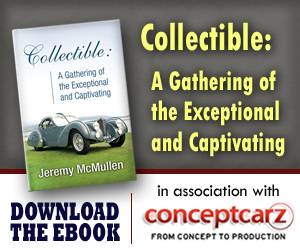 Rolls-Royce
Monthly Sales Figures
Volume
December 2014
75
November 2014
75
October 2014
75
September 2014
75
August 2014
75
July 2014
75
June 2014
75
May 2014
75
April 2014
75
March 2014
75
January 2014
86
(More Details)
© 1998-2014. All rights reserved. The material may not be published, broadcast, rewritten, or redistributed.