1948 Rolls-Royce Silver Wraith news, pictures, specifications, and information

Tweet
This vehicle was originally shown by Mrs. L. Benitez Reyach at various Concours in the Paris area in 1950. It Won its class award at RROC in Hot Springs, VA in 2002. It Scored 100 points at CCCA in St. Augustine in 2003. In 2004, it won Best in Class at Pebble Beach.

The restoration was done in original colors. A complete documentation of the car's history is bound in leather books in the trunk.
From 1946 to 1959, Rolls-Royce produced 1783 Silver Wraiths. Until World War Two, Rolls-Royce produced only the chassis and all of the bodies were added by coachbuilders. After the war, the company's products were much more homogeneous with most bodies being built by Rolls-Royce. The Silver Wraith is the major exception with a huge variety of bodies being build during its production run. Many of the body designs however, were built in batches of between ten and fifty.

This saloon wears a body built by Freestone and Webb, and is one of five such examples produced. Power is from a F-head inline six-cylinder engine that displaces 260 cubic-inches and produces 126 horsepower. The wheelbase measures 127 inches and the car weighs approximately 4480 pounds. The chassis alone was priced at 2035 pounds sterling. With coachwork, this car cost more than 3500 pounds sterling.
By Daniel Vaughan | Jul 2010
The Silver Wraith, launched in 1947, was an evolution of the pre-war Wraith and was offered in the traditional chassis form ready for the fitting of Bespoke coachwork. The 4,257cc overhead-inlet, side-exhaust engine developed before the war was used, as well as a modified coil and wishbone independent front suspension. Hydraulic brakes were used for the first time on a Rolls-Royce wîth hydraulic brakes.

The Silver Wraith was constantly refined during its production. The engine was replaced wîth the 'big bore' 4,566cc in 1951 and automatic transmission was offered as an option in 1952.

Once again the press raved about the car. 'All the world knows that Rolls-Royce carry on an unremitting search for engineering perfection in everything they undertake. The qualities which made their aircraft engines famous, and their cars the finest procurable, are the result of hard work scientifically conducted, and of a painstaking attention to detail from the large to the most minute. And now a new range of cars is about to appear it is believed that the new cars are the best that Rolls-Royce have ever built.'


The Silver Wraith was described like this: 'In common wîth all Rolls-Royce cars, the Silver Wraith has an indefinable something about it, a delicacy of behaviour, which escapes definition in written words. it is a car for the connoisseur in cars'.
Source - Rolls-Royce Motor Cars
For more information and related vehicles, click
here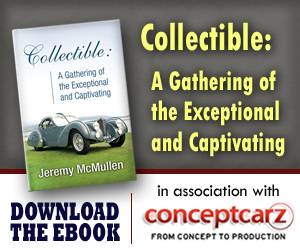 Rolls-Royce
Monthly Sales Figures
Volume
January 2014
86
October 2013
84
September 2013
84
August 2013
84
July 2013
84
June 2013
84
May 2013
84
April 2013
84
March 2013
84
February 2013
84
January 2013
38
(More Details)
© 1998-2014. All rights reserved. The material may not be published, broadcast, rewritten, or redistributed.