1973 Mercury Cougar news, pictures, specifications, and information

Tweet
This 1973 Mercury Cougar XR-7 Convertible was offered for sale at the 2007 Sports and Classic Car Auction presented by The Worldwide Group, in Hilton Head Island, SC where it was estimated to sell for $18,000 - $28,000. It was offered without reserve. Under the hood is a 351 cubic-inch V8 engine capable of producing 250 horsepower. There is an automatic gearbox, factory AM radio with Eight-Track, power steering, and power brakes.

When Mercury conceived the idea for the Cougar, it was to be a European-styled coupe. This car rested on a Mustang chassis that had been stretched and was Mercury's entry into the highly popular pony and muscle car segment. In 1967, Mercury's new vehicle netted over 150,000 sales and was named Motor Trend's Car of the Year. The 1967 and 1968 bodystyle remained similar; the 1969 and 1970 was slightly different sitting on a slightly larger wheelbase.

The Mercury Cougar's key to its popularity was its sticker price, which was very affordable considering the package. In 1969 a convertible was added to the lineup, adding the versatility and adding an additional option for the buyers. The XR7, GT, and Eliminator were additional bodystyles and optional packages that afforded buyers luxury and performance.

The Cougars of this era featured hidden headlamps and sequential turn signals.

The Cougar was used in the Trans-Am racing series where it was met with much success in the late 1960s and early 1970s.

In 1971 the Cougar grew again in size. This was the first major redesign and would continue until 1973. By now the company was moving the Cougar away from performance and towards luxury. For 1971, the only engine option available was the 351 cubic-inch V8 unit that was reliable and economical. It was a good choice for the company as the company moved closer to the oil embargo and shortage. Many marque's were doing the same, moving away from performance, as government regulations increased, safety concerns escalated, and an impending energy crisis was on the horizon.

This example is painted in its original Onyx Black which is still in good condition. It has a white top and matching white interior. This vehicle was sold, selling for $13,750 including buyer's premium.
By Daniel Vaughan | Dec 2007
In 1967, the Mercury division of Ford Motor Company introduced a new breed of pony car, called the Cougar. It shared many components with its Ford Mustang sibling, though its wheelbase was stretched three inches. It was a more luxurious sports car, bridging the gap between the Mustang and the Thunderbird. The car featured hidden headlamps, a 289 cubic-inch V8, contoured body panels, a plush interior, and sequential turn signals. There was an upscale XR-7 model that added leather seating, wood-grain dash applique and full instrumentation. The GT model added a 390 cubic-inch V8 and handling-oriented suspension. The Cougar was Mercury's most popular model despite only being offered in one body-style, a 2-Door Hardtop Coupe. During its first year of production, 150,893 examples were sold. In 1969, a two-door convertible was added to the lineup.

For 1971, the Cougar was given a redesign. It was given slab sides and a more formal appearance. Base and XR-7 versions remained part of the lineup.

The 1973 model was a continuation of the 1971 with minor trim changes. Equipment included sequential turn signals, high-back bucket seats, wheel lip moldings, two-spoke color-keyed steering wheel, consolette with ashtray and power front disc brakes. There were less than 4,500 examples of the convertible Cougar produced for 1973, spelling an end to the topless Mercury for the rest of the decade. 1,284 base models and 3,165 XR-7 convertibles were produced in 1973.

The current owners of this Cougar purchased in August of 1988. It has wire wheel covers, power steering and brakes, automatic transmission and AM Radio. Other than a repaint, the car remains original.

In 2010, the car was offered for sale at the Vintage Motor Cars of Hershey auction presented by RM Auctions. The car was estimated to sell for $10,000-$15,000 and offered without reserve. As bidding came to a close, the car had been sold for the sum of $11,000 including buyer's premium.
By Daniel Vaughan | Oct 2010
The Mercury Cougar appeared in 1967 as a sport-luxury vehicle. The muscle car era was in full swing and Mercury used a longer version of the Ford Mustang chassis complete with two doors, leather bucket seats, and V8 engines. In its inaugural year, Motor Trend awarded it their prestigious award, the Car of the Year. The Mercury brought style, sophistication and speed. The engine options ranged from a 289 cubic inch V8 engine producing nearly 200 horsepower to a 390 cubic inch 8-cylinder power-plant capable of producing 335 horsepower and an amazing 427 foot-pounds of torque. The high performance 390 cubic-inch engine ran the quarter-mile in sixteen seconds and raced from zero to sixty in 8.1 seconds. A three-speed synchromesh gearbox was standard and a four-speed manual and three-speed Merc-O-Matic were also available, allowing for customization to suite all types of drivers and styles. The suspension was modified from the Mustang platform to include a longer rear leaf spring and an upgraded front suspension, the result was a softer, comfortable ride with a sports-racing heritage. An optional firmer suspension complete with stiffer springs, solid rear bushings, larger shocks, and wider anti-roll bars, were available for a price. If the driver preferred luxury over performance, the XR-7 package was available. This included competition instrumentation, walnut dash, leather-covered automatic transmission shifter, wood-trimmed steering wheel, and a combination of leather and vinyl seats. Just over 27,000 of the XR-7 option was ordered during its introductory year. The XR-7 option was offered for all years the pony-car Cougar was produced. More than 150,000 2-door Cougar hardtops were produced in 1967.
The success and popularity of the car continued in 1968 although sales did drop by around 40,000 vehicles. There were still well-over 110,000 examples produced in 1968. The base engine was the 289 V8 engine producing nearly 200 horsepower. The muscle-car era was heating up, and so were the available engines that Mercury was offering. A 427 and 428 cubic-inch engine became available with the 427 producing 390 horsepower and the 428 producing 335. With the 427, the Cougar could run from zero to sixty in 7.1 seconds and the quarter-mile in just over 15 seconds. The 428 was offered near the close of 1968 model year, a move that was intended to allow the buyer with customization room while keeping insurance and safety personnel content. When compared with the 427, the 428 did better on satisfying emission requirements and had around fifty-less horsepower. A performance package was offered, the GT-E, complete with the 427 cubic-inch V8 matted to a SelectShift Merc-O-Matic, power disc brakes, hood scoop which did nothing except add to the aggressive look of the vehicle, various performance and handling upgrades, and steel wheels.

The cougar changed in many ways in 1969. A convertible option was now offered, the 427 engine option was removed, and the wheelbase became wider and longer resulting in a heavier vehicle. Sales were still strong but they just barely cleared 100,000 units. Mercury introduced the Eliminator package available in blue, orange, and yellow exterior colors. Under the hood lurked a four-barrel Windsor 351 cubic-inch V8 capable of producing nearly 300 horsepower. The base engine was a 302 cubic-inch 8-cylinder producing 290 horsepower with the top of the line engine a 428 cubic-inch 8-cylinder producing just under 340 horsepower. Mercury offered products such as Weber carbs and deep-sump oil pans that amplified the performance to meet customer performance requirements. Larger brakes, sportier suspension, engine modifications, and performance products did make the car a stronger force on the drag strip but it was often shown-up by the smaller and lighter muscle cars of the day.

For 1970 the Cougar continued to grow in size. Although the size meant more interior room for the passengers, it also meant more weight. The Eliminator was still available, now with a 351 cubic-inch Cleveland 8-cylinder engine producing 300 horsepower. The 302 cubic-inch V8 rated at 290 horsepower was the base engine. A 429 cubic-inch 8-cylinder big-block with Ram-Air induction offered 375 horsepower and 440 foot-pounds of torque. With less than 4,300 convertible options sold during the 1970 model year, it guarantees their exclusivity in modern times. Although the size of the car and the available engines grew, sales did not. Just over 72,000 examples were produced in 1970.

The muscle-car era was beginning to decline due to stiff safety and emission regulations, gas shortages, and steeper insurance premiums. Mercury decided to continue the Cougar on the path of luxury with sport-tendencies, resulting in a larger wheelbase. The Eliminator package was no longer offered. The 351 or 429 cubic-inch engine were all that were offered. Horsepower ranged from 285 through 370 depending on the engine and configuration selected. 3,440 convertible were sold and nearly 63,000 combined total Mercury Cougars were produced in 1971.

In 1972 the 351 cubic-inch V8 was all that were offered. Sales were around 54,000 units with the hardtop configuration proving again to be the popular option. Horsepower was now rated in SAE Net horsepower. The Cougar produced between 168 through just over 265 depending on configuration. The same continued into the 1973 model year.

With sales around 60,000 in 1973, Mercury decided it would be the final year for the Cougar in the 'pony' car configuration. Mercury continued to use the name 'Cougar' in various models.

Built atop an enlarged Ford Mustang chassis, adorned with luxury Mercury had become famous for, and powered by high-performance engines, the Mercury Cougar was a well-rounded vehicle. It was designed to offer performance while keeping the occupants comfortable and content.
By Daniel Vaughan | Nov 2007
For more information and related vehicles, click
here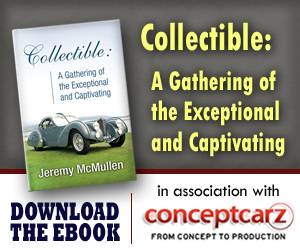 Similarly Priced Vehicles from 1973
MG B ($3,325-$3,610)
Fiat 124 ($2,540-$4,000)
Saab 99 ($3,545-$3,545)
Triumph GT6 MKIII ($3,374-$3,374)
Chevrolet Chevelle ($2,750-$3,790)
Lancia Fulvia ($2,955-$4,740)
Dodge Charger ($2,810-$3,375)
Pontiac LeMans ($2,920-$3,430)
Chevrolet Impala ($3,750-$4,235)

Average Auction Sale: $14,523
© 1998-2014. All rights reserved. The material may not be published, broadcast, rewritten, or redistributed.