1905 Fiat 24/32 HP Series 2 news, pictures, specifications, and information

Tweet
This vehicle had been purchased by a honeymooning couple in Europe. It returned with them to Cape Cod, Maine after the honeymoon. It was used for a number of years before being put into storage. The husband later passed away, and for sentimental reasons, the wife had it buried on the property. Apparently, the wife had not wanted to see it sold or broken up.

It was unearthed in the early 1940s showing signs of its age and burial. The land had good drainage which helped preserve the vehicle in fair condition. The car was mostly complete, though the seats were gone.

It was sold to a new owner in 1944 who put wheels on the chassis and a few other minor updates before selling it in the late 1940s. The car was then sent to the Uihlein Collection where it remained for fifty-five years. During its time in the collection, it was treated to a complete restoration, including an engine and transmission rebuild. The body was reconstructed and finished in a deep red with a brighter red color on the chassis. The seats are finished in black leather and there is black canvas top.

This vehicle was brought to the 2007 Monterey Sports & Classic Car Auction presented by RM Auctions, where it had an estimated value of $150,000 - $200,000. The lot was offered without reserve and was one of the oldest vehicles to cross the block on auction day. It is powered by a four-cylinder T-head engine that displaces 6908cc and mated to a four-speed manual gearbox. There are two-wheel mechanical brakes with mechanical driveline brake. It did find a new owner, selling for $209,000 including buyer's premium.
By Daniel Vaughan | Dec 2007
On July 11th of 1899, the Fiat Company was formed at Palazzo Bricherasio. It had been the result of four young Italian gentlemen anmed Emanuele Cacherano di Bricherasio, Giovanni Agnelli, Cesare Goria-Gatti and Roberto Biscaretti di Ruffia. The name 'FIAT' is an acronym for Fabbrica Italiana Automobili Torino, translated to Italian Automobile Factory of Turin. It was formed by a group of investors including Giovanni Agnelli who soon became the Managing Director of the company. He remained with the company until his death in 1945.

The newly formed F.I.A.T. Company absorbed a bicycle company owned by Giovanni Ceirano. Ceirano had created a prototype motorcar called the Welleyes. By absorbing the company, they also acquired Ceirano's patents. Aristide Faccioli was appointed the technical director, as his resume was solid, having been the designer of the Welleyes. The first F.I.A.T. automobile produced was a derivation of the Welleyes prototype. It was equipped with a 3.5 horsepower horizontal twin.

In 1901, Fiat created 80 examples of their front-mounted 8-horsepower vertical twin. A year later, they introduced their first four-cylinder car, the 12/16. By 1903 it had been replaced by a larger 16/20 HP car that had a engine that displaced 4181cc. The earlier engines featured atmospheric intake valves while the 1903 engines had a T-head design featuring a low tension magneto ignition, and pump-circulated water cooling. Gearing was by a four-speed manual unit which sent the power to the rear wheels through a dual-chain drive system. The 16/20 HP cars were sent to America where Hollander & Tengeman of New York served as the sole agents for the U.S. and Canadian markets. They were responsible for most of the 200-cars sold with each vehicle carrying a price tag beginning at $6,700.

1904 brought about a major design change to the chassis construction. Instead of using the steel-reinforced wood chassis design, a switch was made to pressed steel frames.

It was not long before Fiat was heavily involved in racing, both in Europe and American. As competition quickly escalated, the only way to keep was to enlarge the cubic capacity of the engines. It was not uncommon for the early four-cylinder engines to displace over ten liters, many reaching into the 20-liter range. Racing regulations did little to slow this down, often only putting restrictions on the total weight of the vehicle. This resulted in bare-bone chassis that would often twist and break under the extreme forces of the engine. In all respects, it was a time of experimentation and continued development, that saw major advances within a short amount of time.

For Fiat, they too found the winning formula in expanding their engines. Their entry in the 1904 Gordon Bennett Cup race, the precursor to Grand Prix racing, was the 75 horsepower Corsa which displaced fourteen liters from its four-cylinder engine. It was driven by Vincenzo Lancia who would later found the Lancia Company. He first impressed the Fiat Company in 1900 with his driving talents as a test driver, and soon was promoted to their 'Works Driver.' He drove in the 1903 Paris to Madrid race, two Vanderbilt Cup races in the USA, Grand Prix races, and more. When the cars did not suffer mechanical failures, he could often be found at, or near, the front of the pack.
By Daniel Vaughan | Dec 2007
Low Mileage Collectables offered at Fort Lauderdale Auction
• Auctions America kicks off its 2014 collector car calendar March 14-16 in Fort Lauderdale • Leading recent entries are fantastic low mileage examples including a 2005 Ford GT, a 2006 Ford GT Heritage Edition, a 1954 Chevrolet Corvette and a 1967 Chevrolet Corvette 427/435 Coupe • Additional vehicle highlights include a 1973 Ferrari 365 GTB/4 Daytona, a 1971 Ford Mustang Mach 1 and a 1935 Hudson Terraplane driven by Johnny Depp in the movie 'Public Enemies' • Regarded as South Florida's pre...[Read more...]
Holden Celebrates 35 Years of Commodore
Holden is celebrating the 35th anniversary of its most iconic nameplate, Commodore. For over three decades, the Holden Commodore has delivered significant advances in vehicle performance, safety and comfort on the way to becoming Holden's longest-standing and most successful nameplate. Holden Executive Director, Vehicle Sales, Service and Marketing, Phil Brook, said Holden was extremely proud of Commodore's success. 'There are not many nameplates in Australia that can lay claim to a ric...[Read more...]
Auctions America Continues Successful 2013 Season with its Annual Fall Carlisle Sale
• Auctions America rounds out its 2013 auction season in Carlisle, Pennsylvania, October 3-4 • Two-day Fall Carlisle sale, held in conjunction with the Carlisle Events Collector Car Swap Meet & Corral, features a diverse roster of 300 classics, exotics, muscle cars, hot rods, and customs • Auction highlights include a desirable 1967 Chevrolet Corvette 427/435 Roadster, a 1969 Chevrolet Camaro Z-28 RS Sport Coupe, and a 1960 Mercedes-Benz 190SL Roadster • Full event details and a frequentl...[Read more...]
Exceptional Families In Maranello Today
Maranello, 15 June –There are 15,000 special guests at Ferrari today, made up of the families of those who work in Maranello. They have been given the opportunity to look round the company, including the road car production areas and those relating to racing and the Scuderia. It's an event that takes place regularly so that those who end up hearing about Ferrari every evening at home, can see for themselves at close quarters where their loved ones work and what the atmosphere is like on a...[Read more...]
Auctions America Readies for Highly Anticipated Spring Carlisle Collector Car Weekend
• Auctions America returns to Carlisle, Pennsylvania for its annual Spring Carlisle sale, April 25-26 • Two-day sale lifts the gavel on a diverse roster of approximately 300 quality collector cars • Notable highlights include a rare 1959 Chevrolet Corvette 'Big-Brake' Fuel-Injected Roadster, a 1970 Chevrolet Chevelle SS LS5 Convertible and a 1999 Bentley Azure Convertible • Sale held during Carlisle Events' highly anticipated Spring Carlisle Collector Car Swap Meet & Corral weekend, April 24...[Read more...]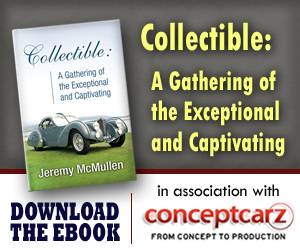 Fiat
Monthly Sales Figures
Volume
July 2014
3,807
June 2014
4,478
May 2014
4,771
April 2014
4,298
March 2014
4,738
February 2014
3,465
January 2014
3,222
December 2013
3,745
November 2013
3,075
October 2013
3,674
September 2013
3,157
August 2013
4,190
(More Details)
© 1998-2014. All rights reserved. The material may not be published, broadcast, rewritten, or redistributed.