Image credits: © Audi.
MSRP: $39,900-51,800
Invoice: $37,100-48,175
2008 Audi A5 news, pictures, specifications, and information

Tweet
Rarely does one get to step back from the practicality and market demands of the automotive to create something purely out of passion and desire. It is a realm typically reserved for artists. And a method that has resulted in another milestone in our celebrated history: the all-new Audi A5.

Engine
The experience begins wîth a powerful V6 that boldly produces 265 hp and 243 lb-ft of torque. Meticulous weight-distribution allows the aggressive design to take full advantage of the dynamic engine characteristics.

Suspension
To keep this unbridled power under complete control, we offer the predictable yet exhilarating handling dynamics wîth a new five-link suspension and trapezoidal-link rear suspension. This unique design, coupled wîth optimized weight distribution, provides sporty handling and outstanding agility. A long 108.3in wheelbase provides a remarkably comfortable ride making those long road trips more enjoyable.

Transmission
At the center of the Audi A5 is the initial 6-speed manual transmission to take advantage of the car's sporty handling and aggressive driving dynamics.


Dreams become lofty concepts. Lofty concepts turn into detailed sketches. Detailed sketches become exquisite models. Exquisite models become pure automotive sculptures. All proving that if we can dream it, we can build it. The result is a car where form blends harmoniously wîth function. When that function is raw power and clairvoyant handling, it is only natural the form be equally as titillating.
Exterior Design
The flowing lines and aggressive stance stir the emotions and summons your passion for remarkable automotive design. Then it happens. You fall in love at first glance. Úpon closer inspection, you begin to witness years of innovative design deceptively hidden behind a sleek, single frame grill, nestled behind the jeweled LED-styled lights and residing in every gleam of light emanating from the 18' aluminum wheels.

Interior Design
A quick glance behind the sleek exterior curtain will open you to a world of Audi innovation and progressive interior design. 2+2 Coupe seating embraces driver and passenger while aluminum optic air vents supply 3-zone air conditioning to coddle the senses. An available MMI interface provides the driver wîth one-finger access to a symphony powered by a Bang & Olfusen sound system, a smarter navigation system and even the nearest 4-star hotel.


Vital Stats
Engine : 3.2 L., 6-cylinder
Power: 265 hp
Torque: 243 ft-lbs


---

6-speed Manual, Automatic
Decades of driver feedback and luxurious influence are found in every cabin detail and behind every smile on its occupants.
FSI®
Since 2001, Audi has dominated wîth FSI® technology at Le Mans. This paid off wîth an unbroken string of victories until an Audi TDI engine picked up the baton in 2006. With FSI®, the fuel is injected directly into the combustion chamber, which in turn boosts combustion efficiency and engine performance.
Audi MMI®
Simple. Elegant. Intuitive. These words perfectly describe the innovative Audi Multi-Media Interface system. The simple terminal distills advanced technology into a natural easy-to-use interface. MMI connects you wîth every advanced system of the Audi A5, making a remarkable vehicle an intuitive extension of yourself.
Advanced rear parking system
Úsing ultrasonic sensors to measure distance, Parktronic emits an intermittent warning tone to indicate how far the car is from an obstacle. A rear view camera displays in your A5's MMI screen for even more sophistication and easier parking.
Bang & Olufsen® Sound System
14-speaker sound system wîth 505 digitally amplified watts. Microphone-based noise compensation ensures optimum sound under varying road conditions and speeds.
Source - Audi
VOLKSWAGEN CELEBRATES 40 YEARS OF THE GOLF AT THE NEW YORK AUTO SHOW
The most successful European car of all time turns 40 ◾More than 30 million Golf models have been sold worldwide ◾Car went on sale in Europe in May 1974, was sold in the U.S. from December that year as the Rabbit ◾Seventh-generation Golf GTI goes on sale in June in the U.S., with Golf TDI® and TSI® models arriving at dealerships in August Herndon, VA — The most successful European car of all time turns 40 this year. More than 30 million Golf models have been sold since the car went...[Read more...]
2015 VOLKSWAGEN GOLF GTI NAMED TO '2014 WARD'S 10 BEST INTERIORS' LIST
All-New, seventh-generation Golf GTI's sporty interior is recognized by coveted accolade ◾Iconic Golf GTI® will be the first seventh-generation Golf model available in the U.S. ◾All Golf models are more refined, roomier, and better equipped than outgoing models ◾Seventh-generation model expected to reach dealers in June Herndon, VA, April 10, 2014 — Volkswagen of America, Inc. announced today that the all-new, seventh generation of the brand's iconic Golf GTI was honored by ...[Read more...]
THE NEW POLO - A PARADE OF PREMIERES AT GENEVA
Polo BlueMotion, Polo Blue GT and CrossPolo in top form New efficiency TSI: For the first time, Polo BlueMotion with petrol engine (4.1 I/100 km) Even more charisma: Polo BlueGT now with 150 PS, CrossPolo perfected Ten key facts on the world premiere of the new Polo TSI BlueMotion, Polo TDI BlueMotion, Polo BlueGT and CrossPolo: 1.The world's most fuel-efficient five-seater with a petrol engine: The new Polo TSI BlueMotion consumes just 4.1 l/100 km. 2.The world's most fuel-efficient ...[Read more...]
SUBARU ANNOUNCES 2014 BRZ PRICING
• BRZ sales up 200 percent YTD over 2013 Cherry Hill, N.J. - Subaru of America, Inc. today announced pricing for the 2014 BRZ. Starting at $25,595, the BRZ lineup focuses on the fundamentals of great sports car design: low vehicle weight, an ultra-low center of gravity and precision steering. Sales of the Subaru BRZ remain strong and were up 41 percent in June and up 200 percent year-to-date, bolstering record-setting corporate sales for the first half of the year. With sales up 2...[Read more...]
Audi At Le Mans: Engine Technology Forges Close Links To Production
◾Fuel consumption of the TDI units reduced by more than 20 percent ◾Direct technology transfer between motorsport and products ◾Piston area output significantly increased Ingolstadt, June 13, 2013 – One more week before the Le Mans 24 Hours celebrates its 90th anniversary. 15 years of engine development have been shaping Audi's prototype racing commitment. Through intensive development work the engineers have repeatedly compensated for the restrictions imposed by the regulations whil...[Read more...]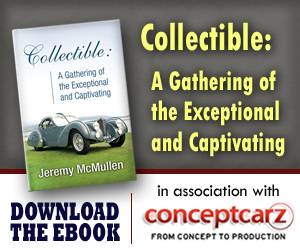 Comparable Vehicles
Acura MDX
($40,195-47,995)
Audi Q7
($42,500-58,600)
BMW X3
($38,000-38,000)
Cadillac SRX
($38,105-45,105)
Lexus RX 350
($37,400-42,980)
Lincoln Mark LT
($38,615-42,015)
Mercedes-Benz R-Class
($42,100-45,600)
Saab 9-5
($37,200-39,585)
Saab 9-7X
($39,880-46,010)
Volkswagen Touareg 2
($39,300-68,340)
Volvo C70
($39,240-39,240)
Volvo S80
($38,705-49,210)
Audi
Monthly Sales Figures
Volume
December 2014
19,238
November 2014
16,650
October 2014
15,150
September 2014
14,917
August 2014
17,101
July 2014
14,616
June 2014
16,867
May 2014
16,601
April 2014
15,653
March 2014
14,246
February 2014
10,881
January 2014
10,101
(More Details)
© 1998-2014. All rights reserved. The material may not be published, broadcast, rewritten, or redistributed.