Image credits: © Bentley.
2008 Bentley Continental GT news, pictures, specifications, and information

Tweet
The Bentley Continental GT is the world's fastest four seat coupé, the first all new and unique Bentley design for 70 years and its most significant new model since the very first Bentley, the 1919, 3-litre. Key points:

• An all new car, designed, engineered and built by Bentley in Crewe

• Top speed 198mph (318kmh), 0-60mph in 4.7sec (0-100km/h 4.8sec)

• A Grand Tourer in the finest traditions, capable of seating four in comfort

• Únique twin-turbo 6-litre W12 engine producing 552bhp (560PS) and 479lb ft of torque (650Nm) at just 1600rpm

• Four wheel drive wîth paddle-operated six speed automatic transmission

• State of the art engineering and production techniques

• Car designed entirely in the virtual world

• Car designed not only be thrilling to drive but also supremely easy to live with, equally effectively as a recreational toy or serious business tool


Design: legendary R-Type reminiscence
The looks of the Continental GT were signed off in December 1999 wîth a design philosophy dictating its short front overhang and dominant bonnet. It had a pillarless cabin and pronounced rear haunches giving the impression of a crouching animal.

Inside, there are top quality hides, fine wood veneers and a unique driving environmentand ideal driving position is easily achieved.

Those used to sitting in the back of most high-performance coupés will scarcely believe the thought that has gone into creating the rear cabin wîth the rear seat design receiving the same care and attention as those in the front. Back seat passengers sit well apart wîth scalloped recesses for their elbows, allowing adults ample personal space.

The toughest task facing today's luxury designers is to present a car in a way that is both uncluttered yet easy to use. Bentley's solution is to use common sense and ergonomic know-how to create a driving environment that is both effective and attractive. Most routine operations can be operated direct from the §teering wheel while other functions such as the air-conditioning, navigation, and computer information are individually controlled, but displayed on the same central screen.

All around the cabin, unmistakeable Bentley touches abound. Perhaps most easily spotted are the classic 'bulls-eye' ventilation outlets wîth their organ stop controls. Then there are the aluminium pedals, chrome instrument surrounds, knurled finishes to many of the ancillary controls, and the centrally mounted analogue Breitling clock.

Naturally wood and leather remain an essential a part of this Bentley as any other. And while craftsmanship remains as important as ever, these skills have been supplemented by 21st century technology allowing, for instance, wood to be dramatically curved. And while the leather is still applied wîth the same loving care as before, it is cut using a new digitised process that ensures minimal levels of wastage and maximum efficiency.

The design brief for the Continental GT was to create a car wîth as much room as the most spacious coupés, equip it wîth the performance of the world's most dynamic supercars and retain the whole within compact dimensions.

One key to maximising interior space is raising the 'H' point above where it would be in a conventional supercar. It means Bentley's commanding driving position is retained and the driver's hip to heel angle is as close to anatomical perfection as is possible. Finally a high and upright driving position liberates vital room in the back. The result is a true two plus two, capable of carrying two adults and children in comfort for unlimited distances.

Another important benefit of the Continental GT's design is the omission of a B-pillar. There are many aesthetic reasons for adopting the pillarless look, but for those inside, the unbroken expanse of glass provides a feeling of great space and airiness. Even the 370 litre luggage capacity has only been achieved through fresh thinking. In cars of this size, it is accepted practice to site the fuel tank between the boot and rear seat, the Continental GT's fuel tank, however, is under the floor of the car, providing enough boot space to swallow luggage for a family fortnight away.

Powertrain


The design brief for the Continental GT called for one of the fastest cars on earth yet one whose performance would remain inimitably Bentley. That meant not just great power but also huge torque delivered evenly across the rev-range. But if the car's packaging requirements were to be met, the engine couldn't take up much space under the bonnet. By choosing the basic architecture of the W12 powerplant used elsewhere in the VW Group - the most compact 12-cylinder engine in the world - Bentley's engineers found a solution to both issues.

Once the decision to use the W12 had been made, twin turbos were selected as the preferred means of raising power and torque, The result was a car wîth 552bhp (560PS/411kW) at 6250rpm and 650Nm (479lb ft) at just 1600rpm, a speed at which most engines are little more than idling.

4WD: power directed to all four corners


The use of four wheel drive was decided in the earliest stages of the project as it was felt that this new level of power demanded a commensurate level of control. Nevertheless, in order to ensure that the right Bentley feel is provided, Bentley's powertrain and chassis engineers have experimented extensively wîth the distribution of torque to the front and rear axles. This has been done to provide the Continental GT wîth all the security of a four-wheel drive system but when appropriate, the added fun factor inherent within a rear-wheel drive layout.

Gearbox: six speed auto - the most advanced of its type in the world

The Continental GT is fitted wîth a six-speed automatic transmission built for Bentley by ZF wîth the ability to lock its torque converter in normal driving, providing the same immediacy of response expected of manual transmissions.

Tiptronic actuation means that the car can be used either as a conventional automatic or a clutchless manual where gear changes take place only on command from the driver, via either the gear lever or paddles mounted behind the §teering wheel.

Chassis: a car for drivers and passengers alike


Perfecting ride and handling is one of the most difficult areas of car design. For the Continental GT this job has been doubly tough, for few cars carry a greater expectation of excellence in both areas. Even so the Continental GT has a chassis that will appeal to sybarites and thrill-seekers equally. It has firm rather than harsh suspension, impressive resistance to roll yet compliant enough to ride poorly surfaced roads wîth equanimity.

The basis of the Continental GT's chassis strategy is an extremely stiff body. To this is added an innovative double wishbone front suspension and a multi-link rear axle. Air springs are used, each one containing its own infinitely adjustable electronic damper.

Electronic stability systems: Únintrusive and at the discretion of the driver


Vital Stats

---

Automatic
Naturally both traction control and the latest Bosch Electronic Stability Programme (ESP) are fitted. These are capable of monitoring a whole range of dynamic attitudes such as lateral acceleration, individual wheel speeds, throttle position and brake pressure and can cut the power or apply each brake individually to help ensure control is retained.

Brakes: ensuring the Continental GT stops as well as it goes



Braking is provided by vast ventilated disc brakes at each corner featuring the latest Bosch anti-lock system wîth Brake Assist and Emergency Brake Force Distribution. At 400mm, the front discs are the largest currently available on any production car.

Safety: prevention is even better than cure

Naturally the Continental GT has a full suite of passive safety equipment. As well as possessing exceptional front, side and rear deformation characteristics, there are two front airbags, four side airbags and two side curtain bags that, unusually for a coupé, run along the full length of the cabin. Seat belt pretensioners are used for all four seats.

Of course avoiding the accident in the first place has always to be preferable. To this end the Continental GT is specified like few others. Four wheel drive has colossal safety advantages, while the latest traction and stability systems offer further defence.

Positioning: a unique opportunity to bring Bentley to a wider audience

Despite the deep seated emotional desire at Bentley to create a mid-sized coupe, the Continental GT still would not have been possible without a concrete business case behind it. It hinges on a clear gap in the upper luxury coupé market between the impracticalities of a conventional supercar and less than thrilling luxury coupes.

More than 75% of depositors are new to Bentley, and the profile of these early customers is as anticipated, and differs from the traditional Bentley buyer. Although still very wealthy entrepreneurs, they are at an earlier life stage, wîth differing priorities and car use patterns.

A new vision to go forward to the roots of Bentley

In all physical senses, the changes the Continental GT has brought to Bentley have transformed the company. But in a less tangible way Bentley is actually returning to its heartland values, as defined by WO Bentley. The strength of any brand in this sector is the thought that created it, and now it resonates through the walls of the factory.

WO's idea was to combine cutting edge design wîth outrageous performance and superlative craftsmanship. And while it would offer unquestioned luxury, so also it would possess a thinly veiled ability to turn into something very special at any moment.

A true Bentley is a car that goes beyond satisfying the needs of its customers: it should exceed all expectation and do so routinely. Above all it should blend apparently conflicting interests as if they were made for each other, proving thrilling yet cosseting, imposing but subtle, a car wîth great presence but lacking entirely in ostentation. These are precisely the qualities the Continental GT has been conceived to provide and the result is a car of which WO Bentley would be justifiably proud.
Source - Bentley
For more information and related vehicles, click
here
20 WAYS THE ALL-NEW CHEVROLET TRAX MAKES ITS MARK
• Chevy's small SUV rolls into U.S. with versatility, technology and maneuverability
SAN DIEGO – With the utility of an SUV and agility of a compact car, the 2015 Chevrolet Trax is a city-smart vehicle ready for almost any adventure. Packed with the technology city dwellers depend on for their connected lifestyles – including 4G LTE Wi-Fi and Siri Eyes Free – Trax is also an efficient performer, with a standard turbocharged engine delivering power on demand and segment-leadin...[Read more...]
LINCOLN ANNOUNCES PRICING FOR ALL-NEW SMALL PREMIUM MKC
◾Suggested retail pricing for 2015 Lincoln MKC starts at $33,995, including destination and delivery ◾Three trim levels available when Lincoln MKC goes on sale next year ◾Lincoln MKC introduces Lincoln Experiences with Approach Detection and an embedded modem that enables the MyLincoln Mobile App. Available features include a 275-horsepower twin-turbo EcoBoost® engine, park out assist, Deepsoft Bridge of Weir leather, Vista Roof®, 19-inch wheels, voice-activated navigation, hands-free liftga...[Read more...]
Maserati Ghibli On Stage In Los Angeles At The Start Of The 'Opposite Of Ordinary' Era
North American Debut for the Quattroporte Ermenegildo Zegna Limited Edition Concept Los Angeles - Maserati celebrates the North American roll out of the all-new Ghibli at the Los Angeles International Auto Show, following the highly successful worldwide launch of the Quattroporte in January. Also making its North American debut is the exclusive Quattroporte Ermenegildo Zegna Limited Edition concept featuring an unique color scheme, special mirror polished rims on tone and an elegant in...[Read more...]
2014 E250 BlueTEC Sedan Gets 45 MPG EPA Highway Rating
Class-Leading Fuel Economy and Powertrain The newest Mercedes-Benz E-Class - the 2014 E250 BlueTEC sedan - has achieved an impressive estimated EPA rating of 45 miles per gallon on the highway and 28 mpg around town. The first diesel E-Class to be available with 4MATIC achieves best-in-class fuel efficiency for a midsize luxury sedan and for the entire industry in the same size range. When equipped with optional 4MATIC all-wheel drive, its fuel mileage numbers are still an impressive 42 ...[Read more...]
2014 HONDA PILOT – THE MOST FUEL EFFICIENT EIGHT-PASSENGER SUV, AND STILL THE ULTIMATE FAMILY ADVENTURE VEHICLE
09/05/2013 - TORRANCE, Calif. Designed as the 'Ultimate Family Adventure Vehicle' and boasting the highest EPA-rated fuel economy any eight-passenger family SUV, the award-winning Honda Pilot is back for 2014 and goes on sale today with a manufacturer's suggested retail price (MSRP) starting at $29,6701. The Pilot combines an EPA-rated highway fuel economy2 of 25 mpg (2WD models), a high degree of practicality with its versatile and functional cabin, a choice of 2- or 4-wheel drive, and u...[Read more...]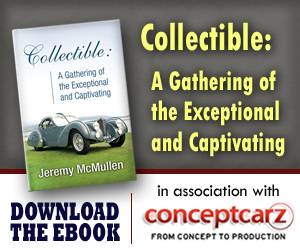 Bentley
Monthly Sales Figures
Volume
November 2014
323
October 2014
282
September 2014
236
August 2014
241
July 2014
201
June 2014
216
May 2014
233
April 2014
209
March 2014
280
January 2014
192
December 2013
350
October 2013
340
(More Details)
© 1998-2014. All rights reserved. The material may not be published, broadcast, rewritten, or redistributed.