1957 Ford Battlebird news, pictures, specifications, and information

Tweet
Peter DePaolo Engineering was commissioned by Ford to build two experimental Thunderbirds named Battlebirds for speed records. One had a 430 Lincoln and this car, #98, ran a highly modified 312 engine.

In 1957, Chuch Daigh drove this Battlebird to a speed of 93.312 mph on the beach at Daytona in the Speed Weeks Standing Mile Acceleration Event for Experimental Cars. Daigh was reported to have taken this car over 200 mph on the Two Way Flying Mile, but was unable to back the speed up due to mechanical problems.

This Battlebird also competed in the Airport Sports Car Races where it was driven by Marvin Panch. Panch's road racing experience and the Battlebird's performance paid off when he finished second to Carroll Shelby in a 4.9 Ferrari.
There were two Ford Battlebirds created and they were the work of talented engineers in an effort to bring racing glory to the Ford nameplate and to defeat stiff competition such as the Corvette. Much was needed to be done to make the popular Thunderbird into a formidable competitor. They were heavy, suffered from under-braking, and had a suspension that did not suite it well on the race track.

Four Thunderbirds were sent to Pete de paolo Engineering, which had a history with working with other Ford racing projects. Two cars were stripped of non-essential items and material and some of its material was replaced with aluminum. The aluminum bodywork was courtesy of Dick Troutman and Dwight Clayton.

The two remaining cars were kept in nearly stock guise so it would qualify for 'stock car class' racing. These two cars were intended to perform well on straight, high speed courses while the other two heavily modified cars were destined for road courses.

The two modified cars were given the nickname 'Battlebird.' They were built by Jim Travers and Frank Coons. The Ford engine was moved six-inches towards the back to held distribute the weight - as nearly every component had been removed from the interior of the car. One of the cars was fitted with a 312 cubic-inch Y-block engine while the other was given a Lincoln 430 cubic-inch V8. After a fuel injection system, supercharger, and other modifications, the engines were estimated to produce over 400 horsepower. Since Ford did not have a suitable gearbox to handle the power and to compete with Chevy's Borg-Warner T-10, a Jaguar four-speed unit was used.

Finned drum brakes were used with the rears receiving special cooling. The suspension was improved with coil springs in the front and a seven-leaf spring setup in the rear. A Halibrand quick-change differential was installed and an additional gas tank installed in the trunk. The cars rode on Halibrand magnesium wheels with knock-offs and Firestone Super Sport tires.

The cars had some success in racing prior to the Automobile Manufacturers' Association ban on racing, which meant the cars became obsolete. The were later sold to a privateer who continued to race them for several years. The Lincoln powered car was destroyed in an accident; the Ford engined cars remains and has been restored to its original Battlebird form.

Though the cars did not compete at Sebring and rival their competitors, they were given the opportunity to race prior to the ban. Out of the two, the Ford performed better, though the Lincoln-powered car did set the Daytona record for a standing-start.
By Daniel Vaughan | Dec 2009
RRDC VOTES IN 37 NEW MEMBERS FOR 2013
HILLIARD, Ohio (Nov. 7, 2013) - Thirty-seven race-car drivers and motorsports professionals have been voted into the Road Racing Drivers Club in 2013. The group includes 13 Regular Members from the open-wheel and sports-car racing ranks, 20 Associate Members and four Honorary Members. The current roster of RRDC members now numbers 440. Voting was held among all current RRDC members. 'This year's crop of new Regular Members truly represents the spirit of the RRDC, as each driver has de...[Read more...]
PORSCHE 918 SPYDER WOWS GOODWOOD
◾Innovative 887 hp plug-in hybrid super sports car makes public dynamic debut at Festival of Speed ◾Pedigree motorsport technology delivers maximum performance with minimum fuel consumption ◾Mid-mounted 4.6-litre V8 engine and two electric motors with lithium-ion batteries combine to deliver 0-62 mph in 2.8 secs, 211 mph top speed, plus approx. 85 mpg and 79 g/km CO2 (NEDC) ◾Independent all-wheel drive offers traction and driving dynamics benefits ◾Priced from 781,155 Euro – 'Weissach' packa...[Read more...]
Raw Power Has a Stamp of Its Own Muscle Cars Roar at Spring Classic Auction
What do you get when you bring the U.S. Postal Service and Dana Mecum's Original Spring Classic Auction together at the State Fairgrounds — a Muscle Car Extravaganza! Since it began 26 years ago, Mecum's Spring Classic auction in Indianapolis has featured the largest auction of muscle cars in the world. This year, the Postal Service will celebrate the raw power of the performance vehicle at the Spring Classic event by dedicating five, limited edition stamps featuring iconic muscle cars...[Read more...]
427 DragonSnake Cobra coming to the Concours d'Elegance of Texas
Following the resounding success of the inaugural Concours d'Elegance of Texas last spring, organizers have announced special features and classes for its second annual event, scheduled for May 5, 2013 at the award winning La Torretta Lake Resort & Spa in Montgomery, Texas. The Concours is one of the highlights of The Houston Classic Weekend, which will run from May 3-6, also featuring Worldwide Auctioneers The Houston Classic Auction, now in its twelfth year. Weekend visitors can once again loo...[Read more...]
Aston Martin Vantage GTE Scores Podium On LeMans Debut
Aston Martin Racing's new-for-2012 Vantage GTE has finished on the podium at the 24 Hours of Le Mans on its first attempt. The #97 V8-powered racer finished third in the fiercely competitive GTE Pro category having covered 332 laps – almost 3000 miles – of the celebrated 8.5-mile Circuit de la Sarthe without any technical problems. David Richards, Chairman of Aston Martin, commented: 'Le Mans is always one of the most special events of the year and probably the world's greatest motor race. T...[Read more...]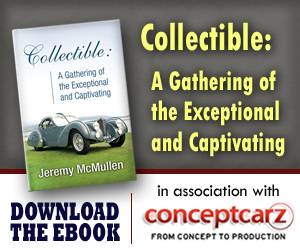 Ford
Monthly Sales Figures
Volume
December 2014
209,679
November 2014
178,221
October 2014
179,014
September 2014
172,261
August 2014
214,028
July 2014
204,373
June 2014
214,793
May 2014
244,501
April 2014
203,552
March 2014
235,198
February 2014
177,286
January 2014
148,671
(More Details)
© 1998-2014. All rights reserved. The material may not be published, broadcast, rewritten, or redistributed.