1957 Maserati 150 S news, pictures, specifications, and information

Tweet
This #1675, 150S was the last of 23 in this series from 1955 to 1957. These 1,481 cc engines also powered two racing boats, two GT cars and one Lotus chassis. Using twin gear driven overhead camshafts (without head gaskets), dual ignition, dual two-choke Weber carburetors and dry sump lubrication with 9:1 compression, they produced 140 to 165 hp which was good for over 140 mph. The transmission was a four-speed and rear suspension was DeDion, a first for Maserati in sports racers. Aluminum coachwork was by Fantuzzi.

A first at Nurburgring in 1955 by Jean Behra was its most outstanding finished. Many reached the U.S. as S.C.C.A. racing in the 1.5-liter class was very popular. This one was raced on the west coast by Bob Baker.

Its second owner has entered it in vintage events at Laguna Seca, Road America, Roebling Road, Steamboat Springs, Gateway, and Waterford Hills, Chicago International Concours, and the Louis Vuitton Concours at Rockerfeller Center. it is in original condition with the addition of a roll bar, fuel cell and paint in 1991.
DORAN RACING GOES FOR 2014 CTSCC CHAMPIONSHIP WITH TWO TOP NISSANS
• Cincinnati-Based Team Offers Varied and Vast Talent and Experience
LEBANON, Ohio – Doran Racing will field not one but two Nissan 370Z NISMO RCs in the 12-event IMSA Continental Tire SportsCar Challenge (CTSCC) in 2014, starting with the season opener Friday afternoon, Jan. 24 at Daytona International Speedway in Daytona Beach, Fla. Both cars just returned to the team's headquarters in Lebanon, Ohio after participating in the series' official pre-season test Jan. 3-5 at Day...[Read more...]
IMSA ANNOUNCES 2014 TUDOR UNITED SPORTSCAR CHAMPIONSHIP SCHEDULE
◾12-Event Inaugural Season Will Showcase New Series At Premium Venues ◾Attractive Lineup Reflects Cooperative Spirit Of Rolex Series, ALMS Merger ◾Preseason Test Sessions Scheduled For November At Sebring And Daytona DAYTONA BEACH, Fla. (Sept. 20, 2013) – Continuing its commitment to revolutionize sports car racing in North America, the International Motor Sports Association (IMSA) today announced a 12-race schedule for the 2014 debut season of the TUDOR United SportsCar Championship...[Read more...]
Jaegermeister Porsche 962 Completely Restored For Monterey Motorsports Reunion
Monterey, Calif. Echoes of the 1986 1000km of Spa, where the Jaegermeister Porsche 962 driven by Thierry Boutsen (Belgium) and Frank Jelinski (Germany) sped to victory, will come alive over the hills of Mazda Raceway Laguna Seca this weekend. Thanks to a full restoration by Porsche Motorsport North America (PMNA), this iconic racecar runs in its Spa-Francorchamps configuration for the first time in 25 years Porsche Museum Cars – 50 Years of 911 Celebration The appearance of the 962...[Read more...]
Road America Welcomes Racers And Fans For The SVRA Spring Vintage Weekend
ELKHART LAKE, Wis., (May 7, 2013) - You know that spring has arrived when the Sportscar Vintage Racing Association (SVRA) starts their engines for the annual Spring Vintage Weekend at Road America, May 17-19. With radical elevation changes, tree-lined straights and spring flowers blooming at every turn; Road America's four spectacular miles are in a one-of-a-kind class with racers the world over, while photographers view it as a paradise for split-second shutters and scenic backgrounds. W...[Read more...]
1958 German Grand Prix: So Close Never Felt So Good!
On the 19th of July, at the 11th RAC British Grand Prix, Roy Salvadori would climb to the 3rd step on the podium. It would be the greatest result of his career in Formula One and it would be a most exuberant moment for the man from Dovercourt joining two other Brits on the podium of their home grand prix. However, it would be the race just two weeks later that would provide Salvadori with one of his greatest, and most disappointing, moments in Formula One. Salvadori's World Championship debut...[Read more...]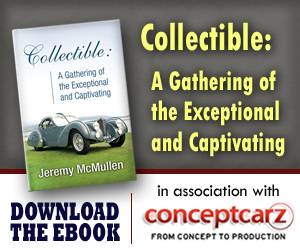 Maserati
Monthly Sales Figures
Volume
January 2014
567
November 2013
910
October 2013
623
September 2013
379
August 2013
326
July 2013
267
May 2013
226
April 2013
204
March 2013
218
February 2013
159
January 2013
172
(More Details)
© 1998-2014. All rights reserved. The material may not be published, broadcast, rewritten, or redistributed.