1957 Maserati 150 S news, pictures, specifications, and information

Tweet
This #1675, 150S was the last of 23 in this series from 1955 to 1957. These 1,481 cc engines also powered two racing boats, two GT cars and one Lotus chassis. Using twin gear driven overhead camshafts (without head gaskets), dual ignition, dual two-choke Weber carburetors and dry sump lubrication with 9:1 compression, they produced 140 to 165 hp which was good for over 140 mph. The transmission was a four-speed and rear suspension was DeDion, a first for Maserati in sports racers. Aluminum coachwork was by Fantuzzi.

A first at Nurburgring in 1955 by Jean Behra was its most outstanding finished. Many reached the U.S. as S.C.C.A. racing in the 1.5-liter class was very popular. This one was raced on the west coast by Bob Baker.

Its second owner has entered it in vintage events at Laguna Seca, Road America, Roebling Road, Steamboat Springs, Gateway, and Waterford Hills, Chicago International Concours, and the Louis Vuitton Concours at Rockerfeller Center. it is in original condition with the addition of a roll bar, fuel cell and paint in 1991.
STRONG SHOWING FOR NORTH AMERICAN BMW DRIVERS AND TEAMS AT 53RD ANNUAL BMW SPORTS TROPHY PRESENTATION
Woodcliff Lake, N.J. – Dec. 5, 2014 . . . Five North American BMW drivers finished among the top-25 privateer BMW racers in the 2014 BMW Sports Trophy recognition program. Tonight's BMW Motorsport Season Review, a celebration for BMW drivers and teams from around the world, was held at the new BMW Driving Academy location in Maisach, Germany. In total, 283 privateer BMW drivers from 26 countries registered for the BMW Sports Trophy, with the top 25 at the end of the season winning a share...[Read more...]
ADDITIONAL DRIVER ENTRY ANNOUNCEMENTS FOR 2014 ASTON MARTIN GT4 CHALLENGE OF NORTH AMERICA
PETALUMA, Calif. (Apr. 2, 2014) – As the Aston Martin GT4 Challenge series continues to grow, TRG-AMR is proud to announce three of the latest entries as its headed into its first round at Watkins Glen. All of the drivers who have purchased new GT4s or are participating in the arrive-and-drive program are eagerly looking forward to the first round of 2014. Joel Segal recently spent the weekend at the Thermal Club with TRG-AMR testing and evaluating the Vantage GT4. After a successful...[Read more...]
RK MOTORS COLLECTOR CAR AUCTIONS REGISTERS $9.5 MILLION IN SALES, HAMMER COMES DOWN ON MORE THAN 100 CARS
Charlotte, N.C. (November 4, 2013) — Spanning two days, two continents and real-time bidding from a global audience, this weekend's RK Motors Collector Car Auction saw the hammer come down on 104 investment-grade racers, rare muscle cars and European classics, generating nearly $9.5 million in total sales. Headquartered at the Charlotte Convention Center, the event was highlighted by the debut of an industry-first remote auction hub at Abu Dhabi's Emirates Palace Hotel on Saturday. Dur...[Read more...]
Mazda Raceway Laguna Seca to Host 2014 SCCA National Championship Runoffs
MONTEREY, Calif. (July 10, 2013) – The Sports Car Club of America today announced the host sites of the next three SCCA® National Championship Runoffs®, including the first visit for amateur road racing's top event to Mazda Raceway Laguna Seca in 2014. Daytona International Speedway, in 2015, and Mid-Ohio Sports Car Course, in 2016, will also hold events over the next three years. The return to the west coast and Monterey's Mazda Raceway Laguna Seca comes 50 years after the inaugural ...[Read more...]
Mazda Racers Salute Their Number One Supporter: Mom
May 9, 2013 (IRVINE, Calif.) When racers talk about the need to have the complete package to win – balanced chassis, powerful and reliable powertrain, great tires, a brilliant engineer, perfect pitstops by a tireless crew, and a mega-budget, we sometimes forget where many racers receive their most unwavering support: Mom. With Mother's Day being one of the few days of the year with virtually no motorsports on TV, we asked a few of our Mazda racers to reflect on how their Moms contribute...[Read more...]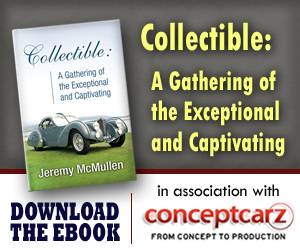 Maserati
Monthly Sales Figures
Volume
December 2014
1,412
November 2014
1,203
October 2014
1,203
September 2014
1,318
August 2014
1,233
July 2014
1,132
June 2014
966
May 2014
1,144
April 2014
964
March 2014
963
January 2014
567
(More Details)
© 1998-2014. All rights reserved. The material may not be published, broadcast, rewritten, or redistributed.