1957 Maserati 150 S news, pictures, specifications, and information

Tweet
This #1675, 150S was the last of 23 in this series from 1955 to 1957. These 1,481 cc engines also powered two racing boats, two GT cars and one Lotus chassis. Using twin gear driven overhead camshafts (without head gaskets), dual ignition, dual two-choke Weber carburetors and dry sump lubrication with 9:1 compression, they produced 140 to 165 hp which was good for over 140 mph. The transmission was a four-speed and rear suspension was DeDion, a first for Maserati in sports racers. Aluminum coachwork was by Fantuzzi.

A first at Nurburgring in 1955 by Jean Behra was its most outstanding finished. Many reached the U.S. as S.C.C.A. racing in the 1.5-liter class was very popular. This one was raced on the west coast by Bob Baker.

Its second owner has entered it in vintage events at Laguna Seca, Road America, Roebling Road, Steamboat Springs, Gateway, and Waterford Hills, Chicago International Concours, and the Louis Vuitton Concours at Rockerfeller Center. it is in original condition with the addition of a roll bar, fuel cell and paint in 1991.
High Efficiency Motors: 1958 Formula One Season
C.T. 'Tommy' Atkins would start out his career as a motorcycle racer riding Douglas motorcycles in the early 1930s. By the time the mid-to-late '50s rolled around, Atkins had moved on from racing, but not very far. Perhaps feeling a need to support up-and-coming drivers, Atkins would turn to providing rides, but in single-seater grand prix cars. Prior to the Second World War, Atkins would be in search of speed records on a motorcycle. Riding motorcycles, Atkins knew very well their ability t...[Read more...]
MAZDA6 TAKES SIXTH WIN
August 10, 2013 (ELKHART LAKE, Wisc.) Momentum is a powerful thing. The SpeedSource Mazda6 SKYACTIV-D Clean Diesel team scored their sixth straight Grand-Am GX class win to extend the manufacturers championship points lead for Mazda. Taking the win was Joel Miller and Tristan Nunez in their #00 VisitFlorida.com Racing Mazda6. The #70 Castrol Edge Mazda6 of Sylvain Tremblay and Tom Long qualified on the pole and led early before being delayed with a power-steering problem. The middle...[Read more...]
Mazda Racers Salute Their Number One Supporter: Mom
May 9, 2013 (IRVINE, Calif.) When racers talk about the need to have the complete package to win – balanced chassis, powerful and reliable powertrain, great tires, a brilliant engineer, perfect pitstops by a tireless crew, and a mega-budget, we sometimes forget where many racers receive their most unwavering support: Mom. With Mother's Day being one of the few days of the year with virtually no motorsports on TV, we asked a few of our Mazda racers to reflect on how their Moms contribute...[Read more...]
DP Season Championship Hangs in Balance; GT Champions Crowned
The track at Mazda Raceway Laguna Seca felt more like a boxing ring as the gloves came off for the penultimate race of the 2012 GRAND-AM Rolex Sports Car Series. From the drop of the green flag, through most of the race, teams were in full combat mode as the series championship title remained within grasping reach of several. Spectacular conditions at the track only served to enhance the fan enjoyment of the two hour and 45 minute sprint race for the 10 Daytona Prototypes and 17 Grand Touring ...[Read more...]
SPEED Returns As 'Home' for GRAND-AM; Set to air all Rolex Series Events In 2012
SPEED will continue to be the television home of GRAND-AM Road Racing in 2012, televising all 13 Rolex Sports Car Series events either live or on a same-day delay basis. The Rolex 24 kicks off the 2012 season on SPEED with a one-hour pre-race show at 2:30 p.m. (ET) on Saturday, Jan. 28 before rolling into the first seven-and-a-half hours of the race. (3:30-11 p.m.) Live coverage resumes at 9 a.m. on Sunday, Jan. 29. A new component will enhance the Rolex 24 telecast: live video from the over...[Read more...]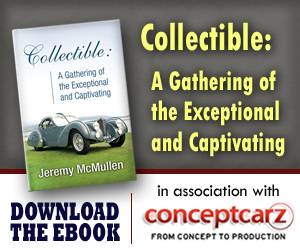 Maserati
Monthly Sales Figures
Volume
September 2014
1,318
August 2014
1,233
July 2014
1,132
June 2014
966
May 2014
1,144
April 2014
964
March 2014
963
January 2014
567
November 2013
910
October 2013
623
September 2013
379
August 2013
326
(More Details)
© 1998-2014. All rights reserved. The material may not be published, broadcast, rewritten, or redistributed.