1935 Buick Series 90 news, pictures, specifications, and information

Tweet
In 1935, Buick produced forty-two 96S Sport Coupes and this is the only known survivor of this production run.

This Series 90 Coupe sits on a 136-inch wheelbase and weighs 4,516 pounds. The car sold new for $1,875.

The car is powered by a 334.8-cubic-inch, inline 8-cylinder engine, developing 116 horsepower.

The present owner of this car was first seduced by the 96S Sport Coupe, with its long hood and Art Deco lines, when he saw one in a Buick advertisement when he was a young boy. Some fifty years later he found one of the only forty-one 96S coupes Buick ever built. It had been badly neglected and required a painstaking five-year restoration. Finished in 2003, it was shown at Pebble Beach where it won an award. It has just returned from being on exhibit at the Alfred P. Sloan Museum, in Michigan, as part of the centennial celebration of General Motors.
Considered to be the only Buicks that gained recognition by the Classic Car Club of America of Full Classics, the series 90 that were produced during 1931 to 1942 are also the most luxurious cars ever produced by Buick.

Only 3,006 of the total 369,831 automobiles produced in 1941 by Buick, were Series 90, and only 605 were limousines.

At the gargantuan weight of nearly 4760 pounds, 90 Series was built on a 138'(11.5 feet) - 139' wheelbase. With a completely odd body frame, the paintwork was done at a very high standard with excellent chrome finish. It featured an optional radio and clock with tan broadcloth upholstery with chrome and wood-graining accents.

Built by the Buick Motor Division of General Motors in Flint, Michigan between 1936 and 1942, the Buick Limited was a continuance of Buick's long wheelbase premium Series 90 automobile line. The Limited again resurfaced during the model year 1958.

The most costly Buicks in production, the 'Limited' name was used to denote those models that featured a high level of trim along with standard options in its various model ranges.

The Buick Limited Sedan was showcase in the 1941 Roadmaster and Limited catalog issue by General Motors and was a continuance of the Series 90's.

Considered to be technically superior to their predecessors, these sleek models offered luxurious features that were incomparable on other vehicles.

All-steel passenger compartment tops that were fashioned from GM's Turret Top design, all improved hydraulic safety-braking system, adapted engine colling system, imroved front suspension and alloy engine pistons.

Achieving the lowest sales of Buick's entire model range, the Limited was an aptly appropriate title for the most prestigious of vehicles that were unfortunately limited to Touring sedans and limousines. In 1936 when production of the Series 90 began, sales reached 4,086, and by 1943 during a abreviated model year from September 1941 until January 1942, sales had plunged to 636 units sold.

The wheel base was stretched to 140' in 1938, and the wooden structural members were replaced with steel. This made the Limited and the Roadmaster the final Buick passenger cars that would rely on wood components.

A substantial redesign was occuring in Buick automobiles during 1938, however the Limited retained in 1938 body based on its 'limited' status.

Cadillac exuctives were clamouring behind the scenes to remove the Limited from the market as it was infringing on their production. The Limited was priced at the nearly the same amount as the Imperial Sedan (limousine) produced by Cadillac.

The Limited's four-door hardtop sedan began at a base price of $5,112 which was $221 higher than Cadillac's extended deck Series Sixty-two four-door hardtop sedan.

However, Buick argued that the Limited production barely averaged 1,561 vehicles per year compared to Cadillac's production rate of 13,335 for the Series Sixty-two.

The Limited continued to by produced until the beginning of World War II. Following the War, the Limited nameplate was dropped along with the extended wheelbase models.

In 1958, the Limited series was resureccted in as the Ultimate Buick for the model year.

General Motors chose to update their 1957 Buick and Oldsmobile automobiles by decorating them in copious amounts of chrome. Featuring Buick's 'Dynastar' grille, the Buick Limited reflected the maximum amount of light with it a cast of 158 chrome squares.

Additional features were also added to the 1957 model included three emblems that bore a stylized 'V'. A medallion was placed on the hood, and the other two were placed as gun-sight fender-toppers. Quad headlights were added, along with broad chrome panels attached to the rear quarter panels that joined the sweep-spear side trim that had been a styling standard on Buick models since 1949. Truck lids also receivevd two chrome grips along with tail lights that were housed in massive chrome housings.

At the end of the 1958 model year, Buick dropped the Limited nameplate and replaced the vehicle with the Buick Electra 225.

In 1965 the Limited name resurfaced as a trim option for the Electra 225 Custome model as well as trim options for several other models for the year.

Buick continued to designate various models with the highest level of trim 'Limited' in a model range that continued until 2006.
By Jessica Donaldson
TATRA UNSEEN FOR DECADES BEGINS LONG JOURNEY FROM CZECH REPUBLIC TO PEBBLE BEACH
Pebble Beach Concours d'Elegance to Feature Streamlined Tatras for First Time PEBBLE BEACH, Calif. (July 16, 2014) -- This past week Pavel Kasik bid farewell to his beloved Tatra T77 only days after completing its 20-year restoration. The Tatra started its overseas journey of 4,279 miles from the Czech Republic to the Pebble Beach Concours d'Elegance, which will host an exclusive feature of streamlined Tatra automobiles for the first time. A passionate car enthusiast, Kasik will...[Read more...]
ROLLS-ROYCE CELEBRATES 2014 GOODWOOD FESTIVAL OF SPEED
Rolls-Royce will celebrate the 2014 Goodwood Festival of Speed with a significant presence on the famous Hillclimb, including examples of all three current models in the company's stable. Phantom, Ghost and Wraith will be on familiar turf, with Goodwood House within sight of the Home of Rolls-Royce. Course Car. The Course Director's car this year will be a Rolls-Royce Phantom Series II Coupé, resplendent with race lights and Goodwood decals. The car is finished in Diamond Black, with t...[Read more...]
FAN ESSENTIALS: MONACO GRAND PRIX WITH DAN AND DC
MONACO – What can you say about the Monaco Grand Prix that hasn't already been said a thousand times: jewel in the crown, F1's glamour capital, a legendary circuit that sorts the men from the boys. The thing is, while the clichés get trotted out more regularly than an F1 driver interview features the words 'for sure,' they've only become clichés because they're true. Monaco is a sparkling jewel of a race. The yachts, rock legends and film stars do give it an über-glamorous luster, and it is ...[Read more...]
Art Deco Theme to be Featured at The Elegance at Hershey
Hershey, PA (April 16, 2014): The Elegance at Hershey has announced the theme for this year's event: the Era of Art Deco, and the visual arts movement of the 1920s, 30s and 40s. 'The cars of that era have always been some of the most beautiful creations ever built,' noted Car Selection Chairman and Elegance Board member Mark Lizewskie. 'The attention to detail and unique styling cues have made these automobiles some of the most sought after models among collectors'. A prime example i...[Read more...]
Displaying a 2015 Ford Mustang Convertible 1,000 Feet Above Manhattan – Some Assembly Required
• Six weeks of preparation needed to bring a Ford Mustang convertible to the top of the Empire State Building
• Ford and Empire State Building honor 50 years of Mustang with a car display 1,000 feet above the streets of Manhattan
• Ford partners with longtime supplier to build the Mustang that will be displayed in New York
As the world honors 50 years of Ford Mustang, what better way to celebrate one of the most iconic car brands than putting one back on top of one of t...[Read more...]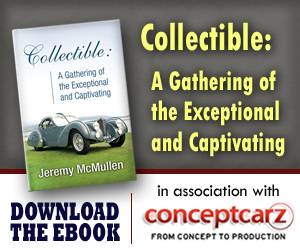 Buick
Monthly Sales Figures
Volume
December 2014
20,357
November 2014
19,143
October 2014
18,699
September 2014
17,466
August 2014
22,143
July 2014
17,683
June 2014
21,403
May 2014
19,957
April 2014
19,214
March 2014
20,428
February 2014
19,192
January 2014
13,278
(More Details)
© 1998-2014. All rights reserved. The material may not be published, broadcast, rewritten, or redistributed.